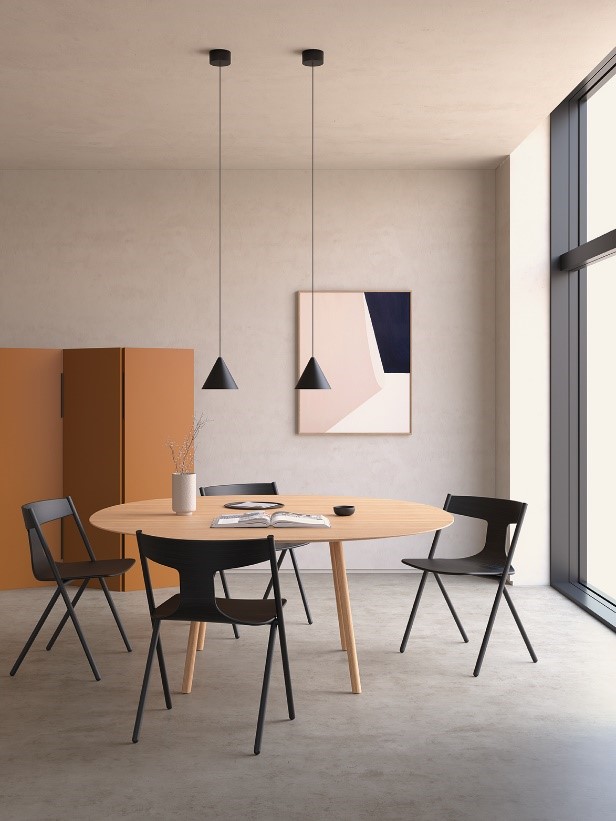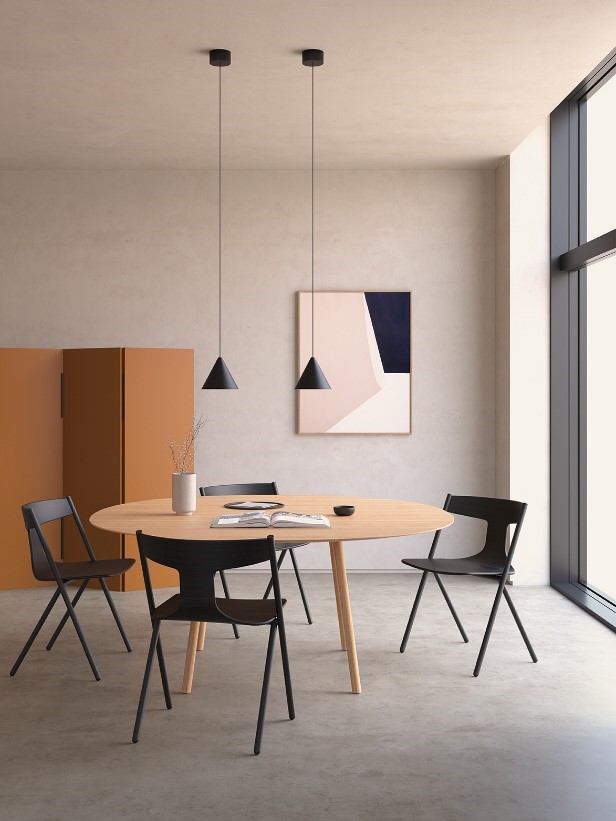 After the success of the collection at Salone del Mobile last edition, Viccarbe will be present one more year at Feria Hábitat Valencia for introducing the firm's last designs: Quadra chair (by Mario Ferrarini), Copa chair (by Ramos&Bassols) and Maarten Plastic chair (by Víctor Carrasco).
Under the motto Mediterranean Collaboration, on this occasion the contemporary furniture manufacturer will propose a new space focused on promoting values such as warmth, communication, diversity and kindness in collective spaces.
Location: Level 3 – Pavilion 2 – Stand A10.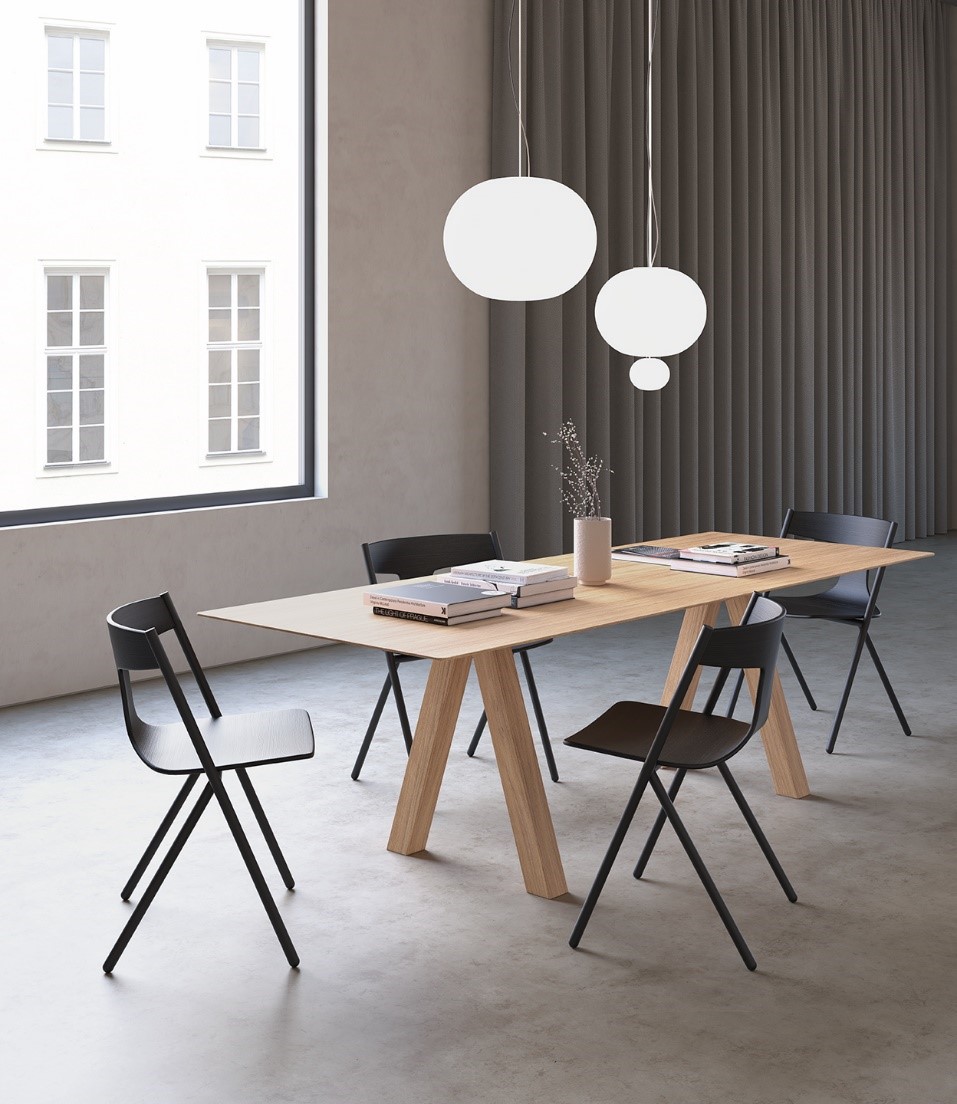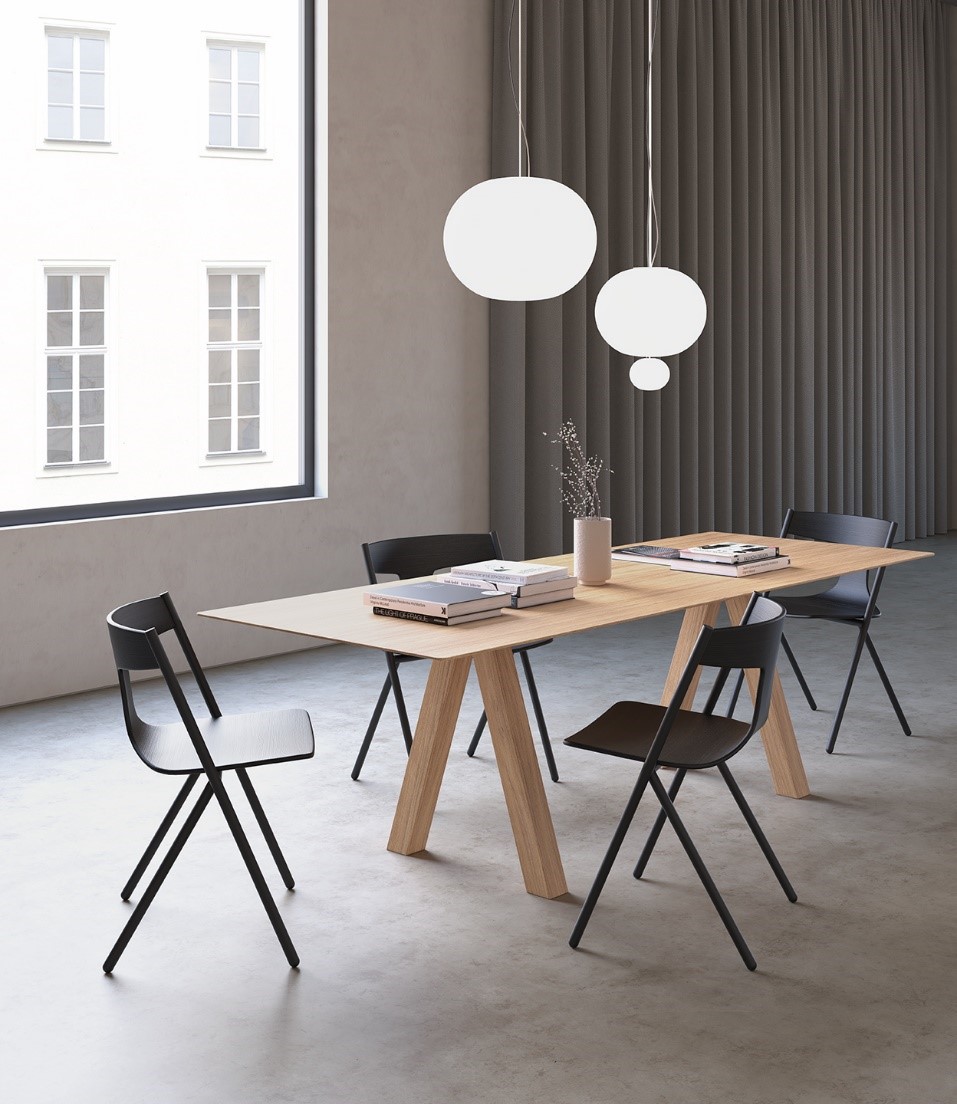 QUADRA Chair – by Mario Ferrarini
The meticulous work of Mario Ferrarini has shaped a new chair with refined and synthetic proportions.
The shape of its metal structure represents a clear tribute to the elegance of the compass and the perfection of the draftsman's square typically found in the architectural field.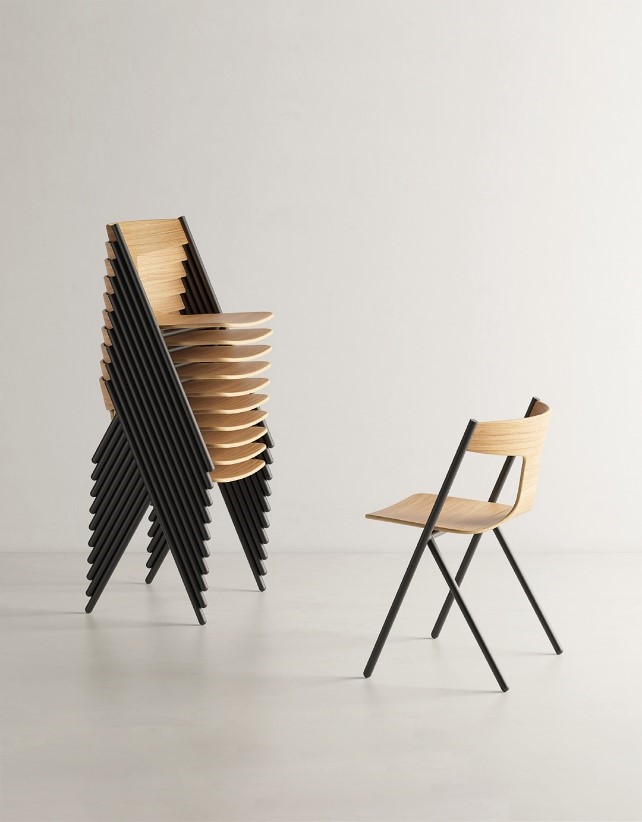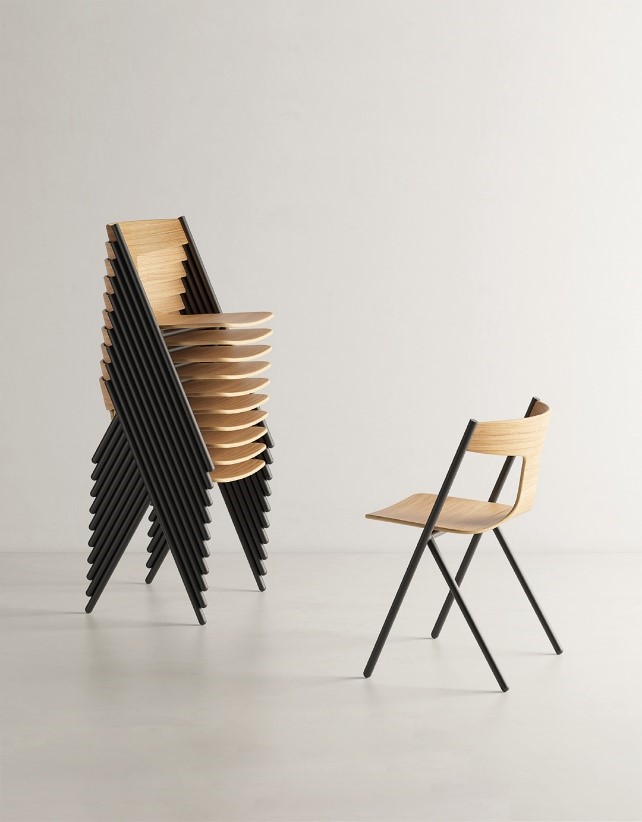 Ferrarini's new design is a convenient option for projects that require excellent functionality and durability over time (educational spaces, coffee shops, meeting rooms, homes…), and can additionally be stacked in large quantities.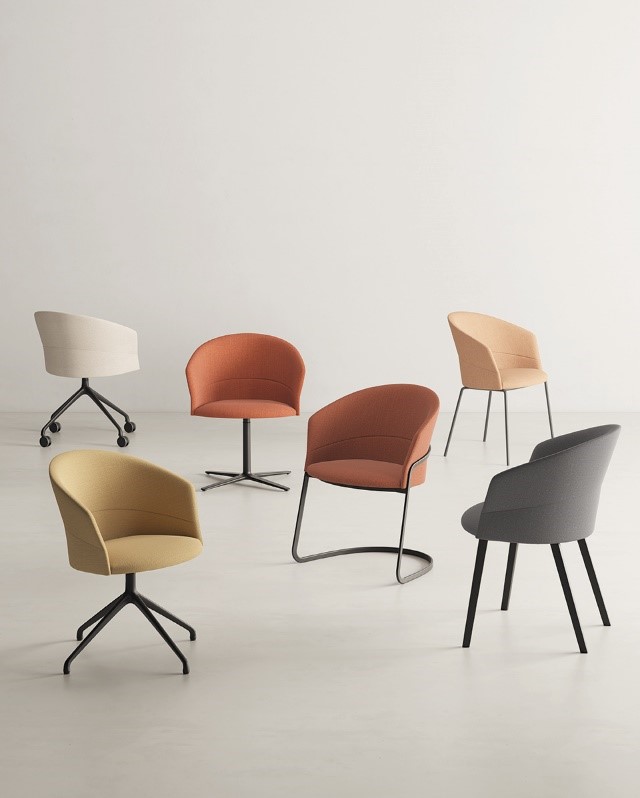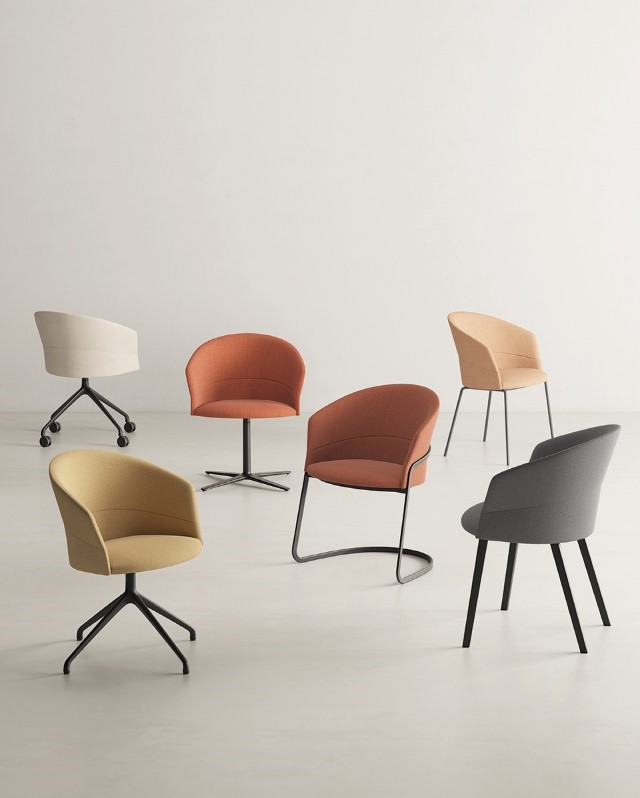 COPA Chair – by Ramos-Bassols
Copa is the result of Viccarbe's tireless search for extraordinary comfort.
Presenting a backrest with sinuous and particularly enveloping lines, the new Ramos-Bassols chair joins the collection with a wide range of bases.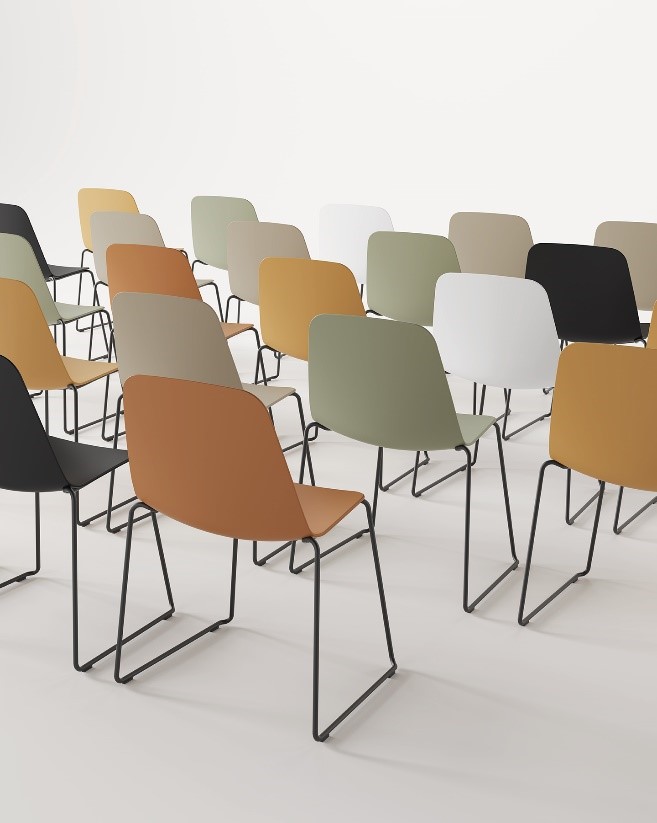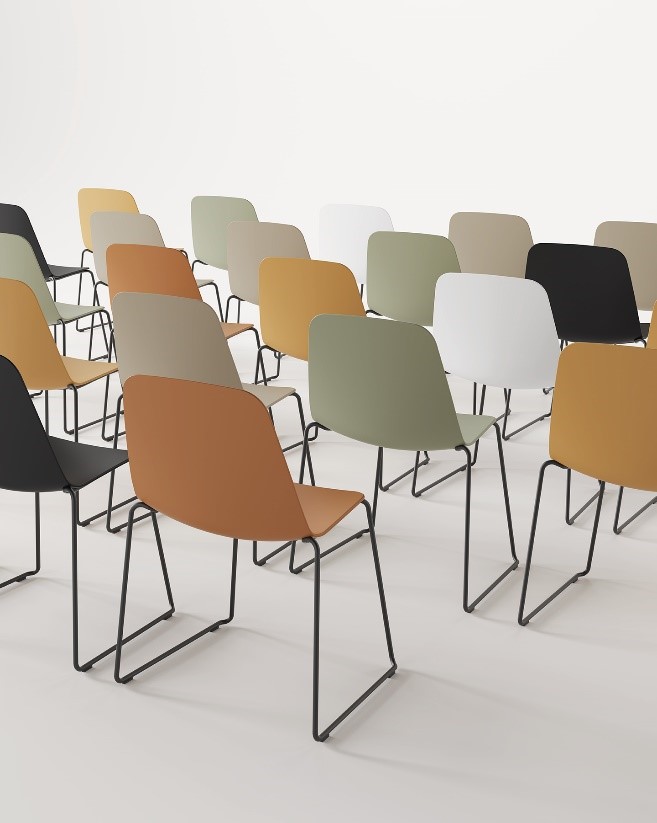 MAARTEN PLASTIC Chair – by Víctor Carrasco
Maarten Plastic symbolizes Viccarbe's venture into polypropylene.
This new version of the chair maintains the rhomboid-shaped seat that is characteristic of the Maarten family, seen in the collection since 2012. Added features include a wide range of bases (four legs, sled, swivel, pyramid, wheeled…), and the option to be stacked for some of these, an excellent added value for shared spaces.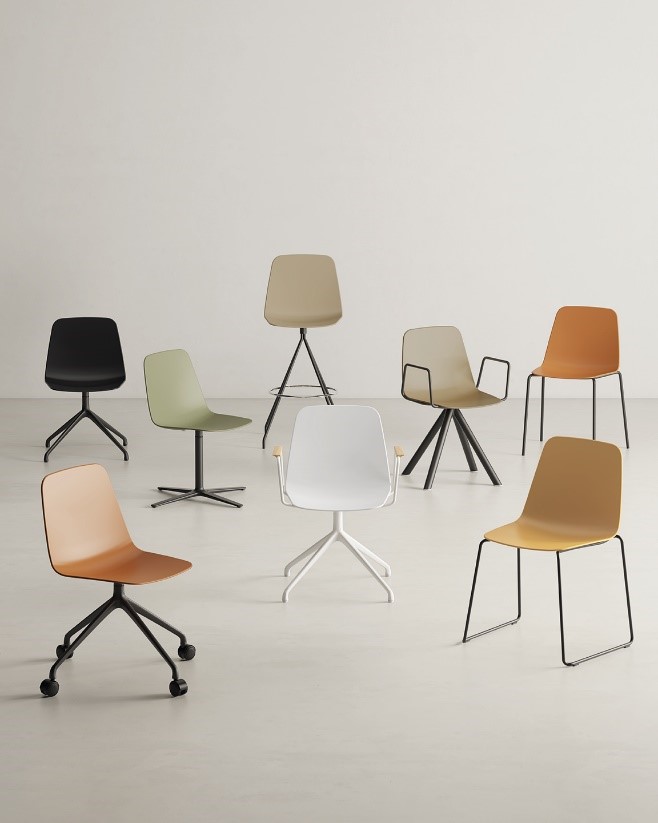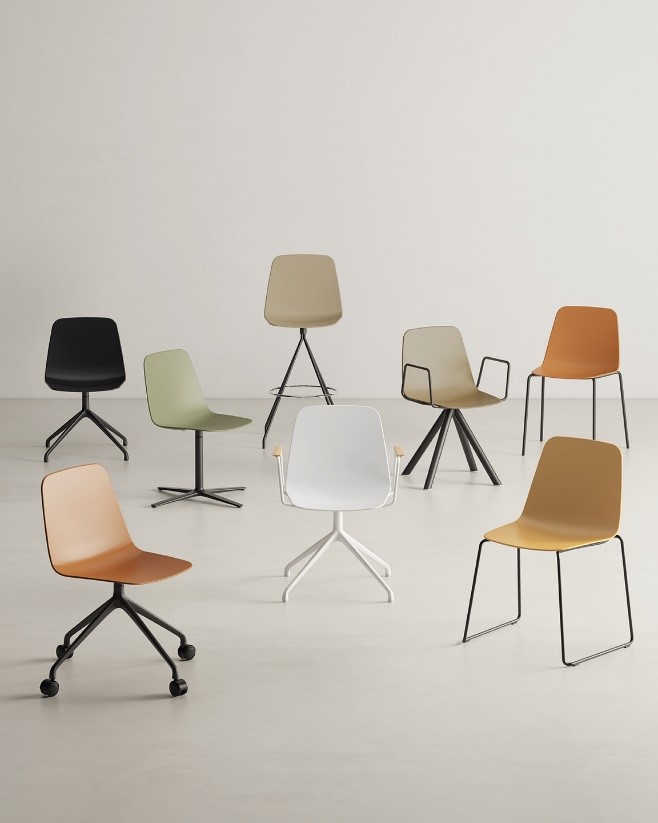 About Viccarbe
Viccarbe is a contemporary furniture manufacturer based a small town a few minutes away from the city of Valencia (Spain).
Its aim is to inspire Mediterranean experiences in unique collaborative spaces, through the creation of multi-faceted, warm and timeless pieces.
The Viccarbe collection is the result of years of work in partnership with the most prestigious international designers, such as Patricia Urquiola, Jaime Hayon, Piero Lissoni, Jean-Marie Massaud, Lievore Altherr Molina, Naoto Fukasawa, Arik Levy and John Pawson. These major designers have all interpreted the Mediterranean lifestyle as a distinguishing value, and follow the highest standards of quality throughout the creation process.