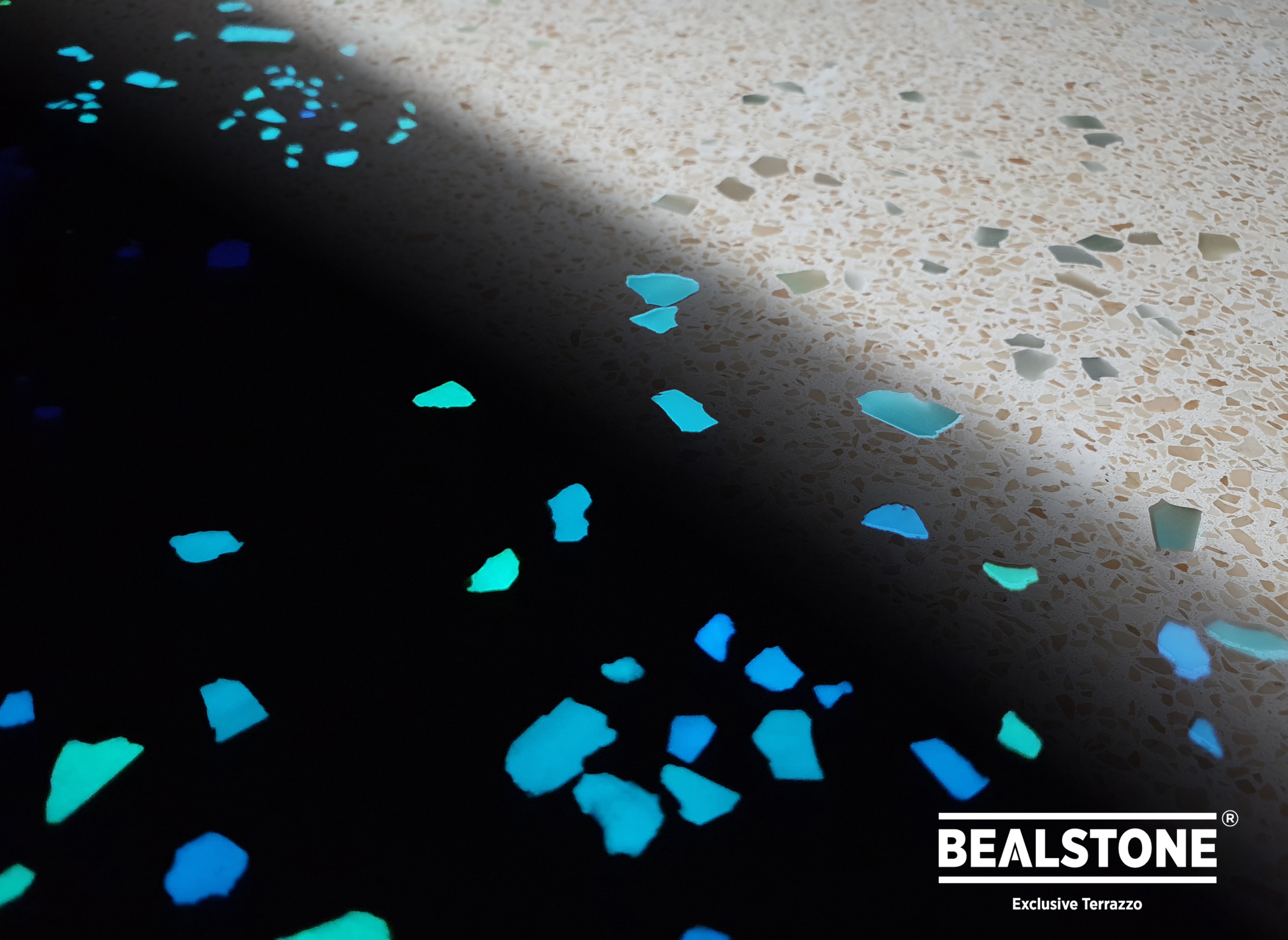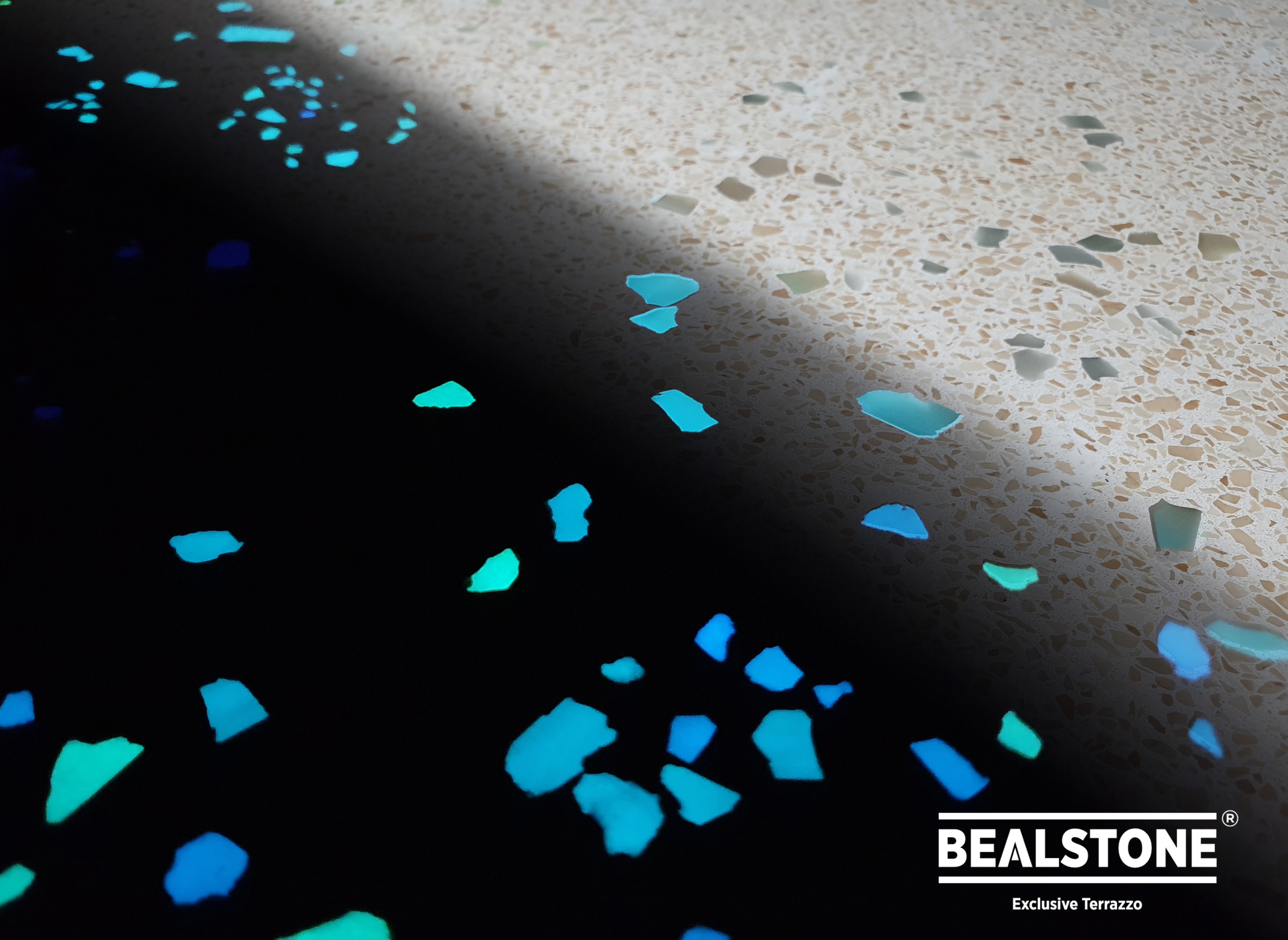 The BEALSTONE system is a new generation binder, fully customizable and designed to be mixed with many aggregates : stones, shells, broken bottles, metal parts, mirror shards, glass chips… the list is not exhaustive. As it can be applied on many substrates (concrete, screed, tiles, medium wood, multiplex …) both inside and outside, this mineral coating is not limited to floors only. . It is a continuous coating of low thickness (from 3mm to 2cm).
It is possible, for example, to work it vertically. BEALSTONE is therefore a perfectly usable material in the making of shelves and furniture, for example… or in much more original projects.
The novelty of the Bealstone terrazzo system is the photoluminescence. Exposure to artificial and natural light (electric and solar) for ten minutes gives the possibility of being luminescent for eight hours, being ideal for moving in the dark.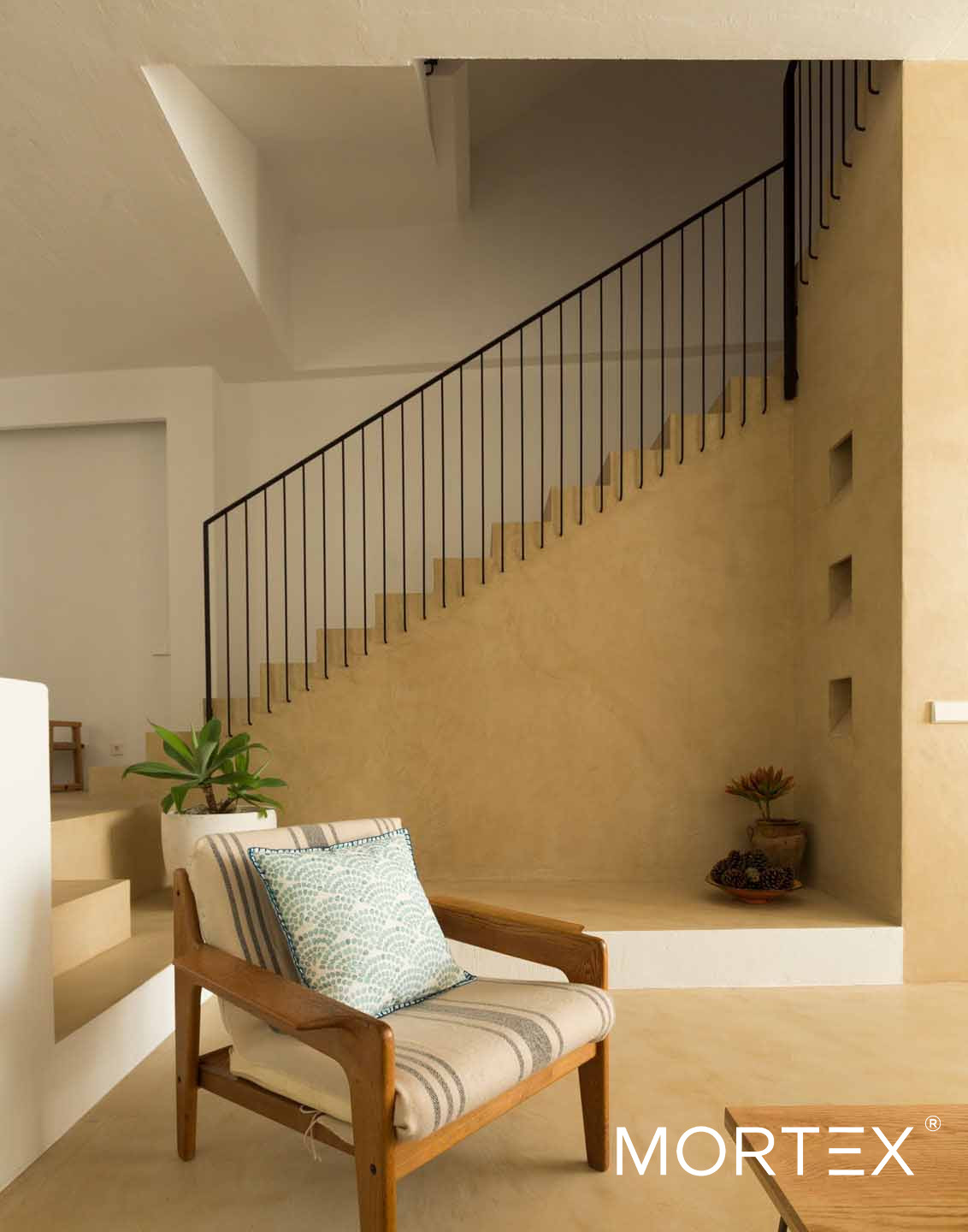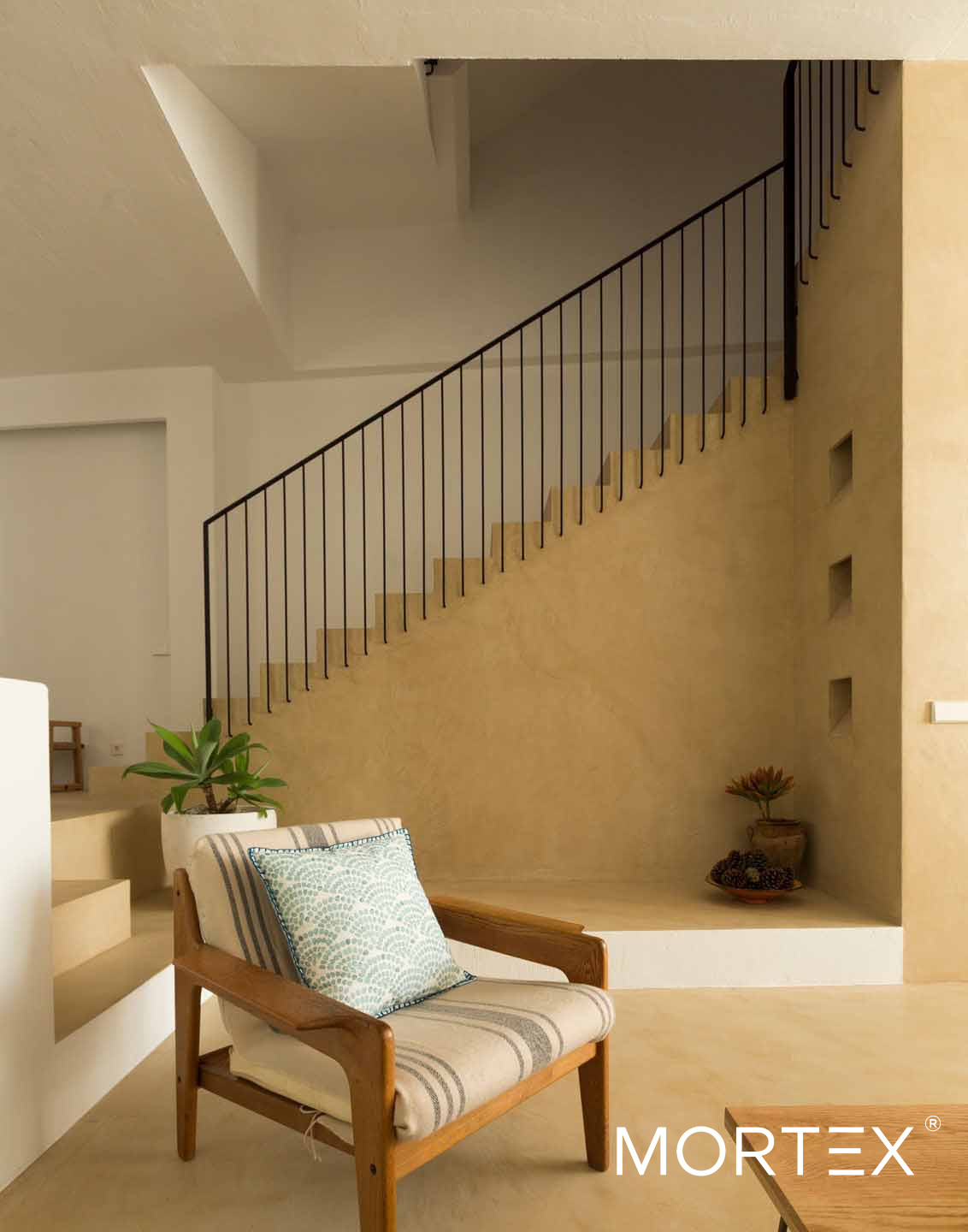 The MORTEX® coating
The MORTEX® coating is a technical and decorative micro-mortar that offers the possibility of covering and customising a wide variety of substrates. In addition to providing a mineral aesthetic, the MORTEX® coating, thanks to its high technical mass waterproofing, its hardness, its adherence and its flexibility provides durability, resistance and unique customization.
Climate is not a problem for MORTEX® coating, both indoors and outdoors. Its base is neutral and can be dyed with pigments to suit customer demand. The MORTEX® coating gives your old surfaces a new skin (tiles, wood, concrete,…), so it is frequently used in renovation because of its thin thickness and speed of application.
Both are continuous decorative technical-decorative coatings, very versatile to be applied in all types of spaces located inside and outside: floors, walls, stairs, terraces, showers, furniture, etc ….