A leading company in the made in Italy furniture sector, Santalucia Mobili designs and manufactures design furniture for the home and creates custom-made furniture for the contract sector (accommodation, residential and commercial facilities).
A passion for furniture that was born in 1965 in an artisan workshop in Prata di Pordenone, in Friuli-Venezia Giulia, to then find development in the larger space of a warehouse until it takes shape today in 53,000 m² of production area distributed in two factories. Over the years the company has remained the same in its values ​​but, at the same time, has grown in size and experience to become a structured, organized and avant-garde reality in the use of technologies and machinery for production, able to offer a wide and varied furnishing proposal to furnish the living area and the sleeping area.
Santalucia Mobili's production ranges from furnishings such as bookcases and living rooms, storage units for the living and sleeping areas, beds, wardrobes and walk-in closets, chests of drawers and bedside tables and a selection of accessories and complements (poufs and multifunctional mirrors, sideboards and desks, tables, coffee tables and chairs) to meet various design and style needs, always in line with trends.
Among the furnishing proposals you will find on display exclusive collections of systems characterized by modular and highly customizable elements: such as Scacco, Ego, Luxury and Evan. Complete solutions, perfect for furnishing the living area and the sleeping area in a transversal way: they coordinate the style of different rooms in the house and guarantee maximum functionality for increasingly fluid spaces.
Santalucia Mobili is an organized, strong, lively company, driven by enthusiasm and teamwork, which combines attention to detail with automation and efficiency.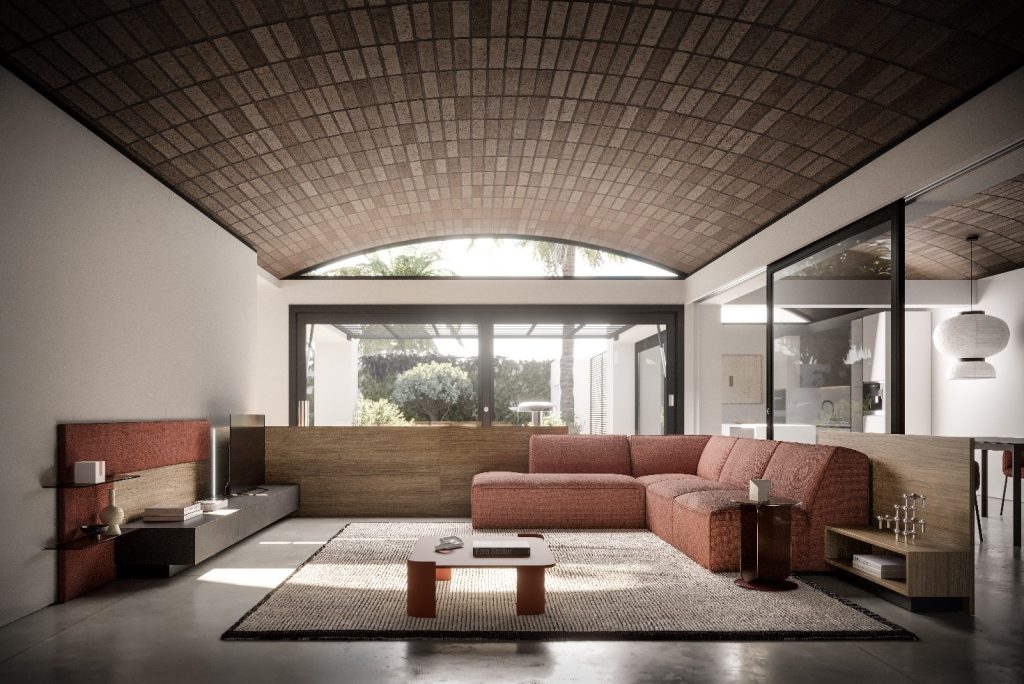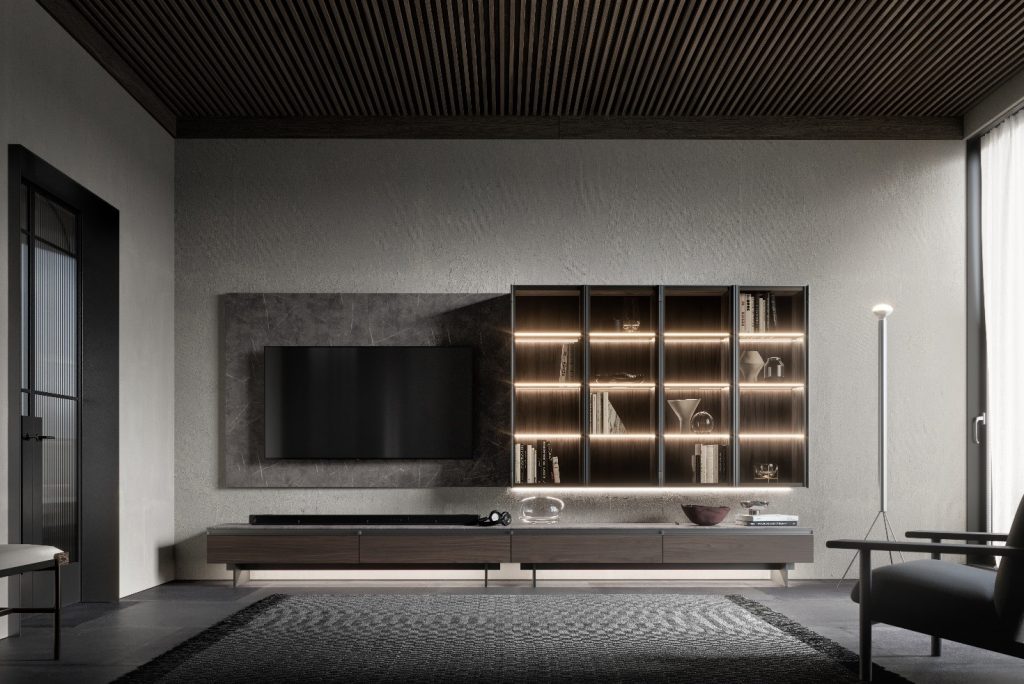 Technologies and skilled hands transform research into modern and quality products while a constant investment in research and technology ensures precision and high quality standards in every phase of the production process to bring the excellence of Made in Italy to homes all over the world.
For some years now, Santalucia Mobili has launched an internal transformation process from a Lean perspective, an operating strategy that aims at optimizing space and time, making production processes more efficient in order to reduce waste for the benefit of everyone: company, people and planet.
In this way the sustainable approach, which characterizes it, enters into synergy with the strategies of the Lean method adopted within the various departments of the company, sharing methods and objectives. All this translates into the company project TO DO FUTURE, which includes two different but complementary paths: one based on sustainability (founded on principles of social responsibility that looks at the 17 objectives of the UN 2030 agenda), and one on Lean Transformation.