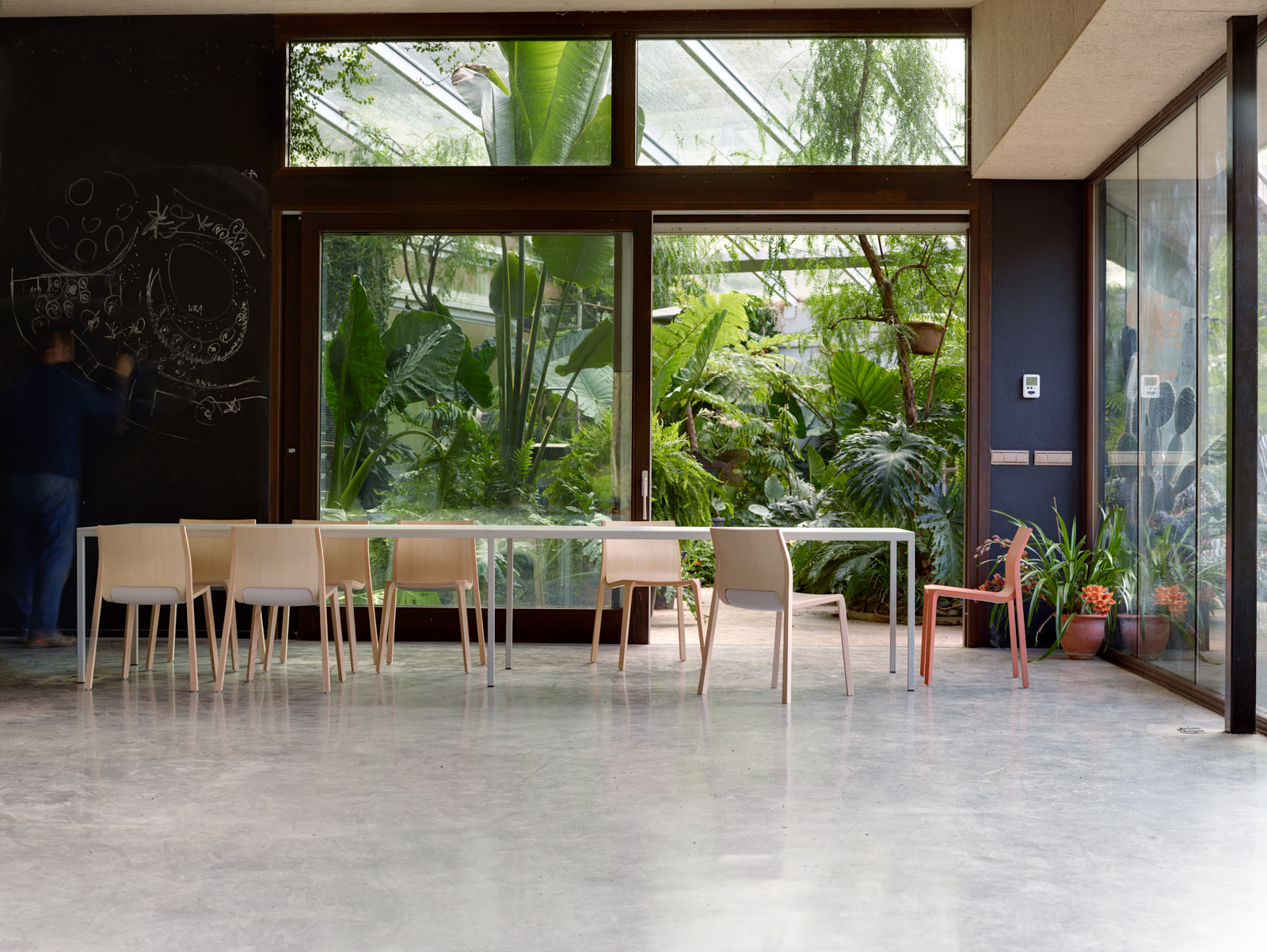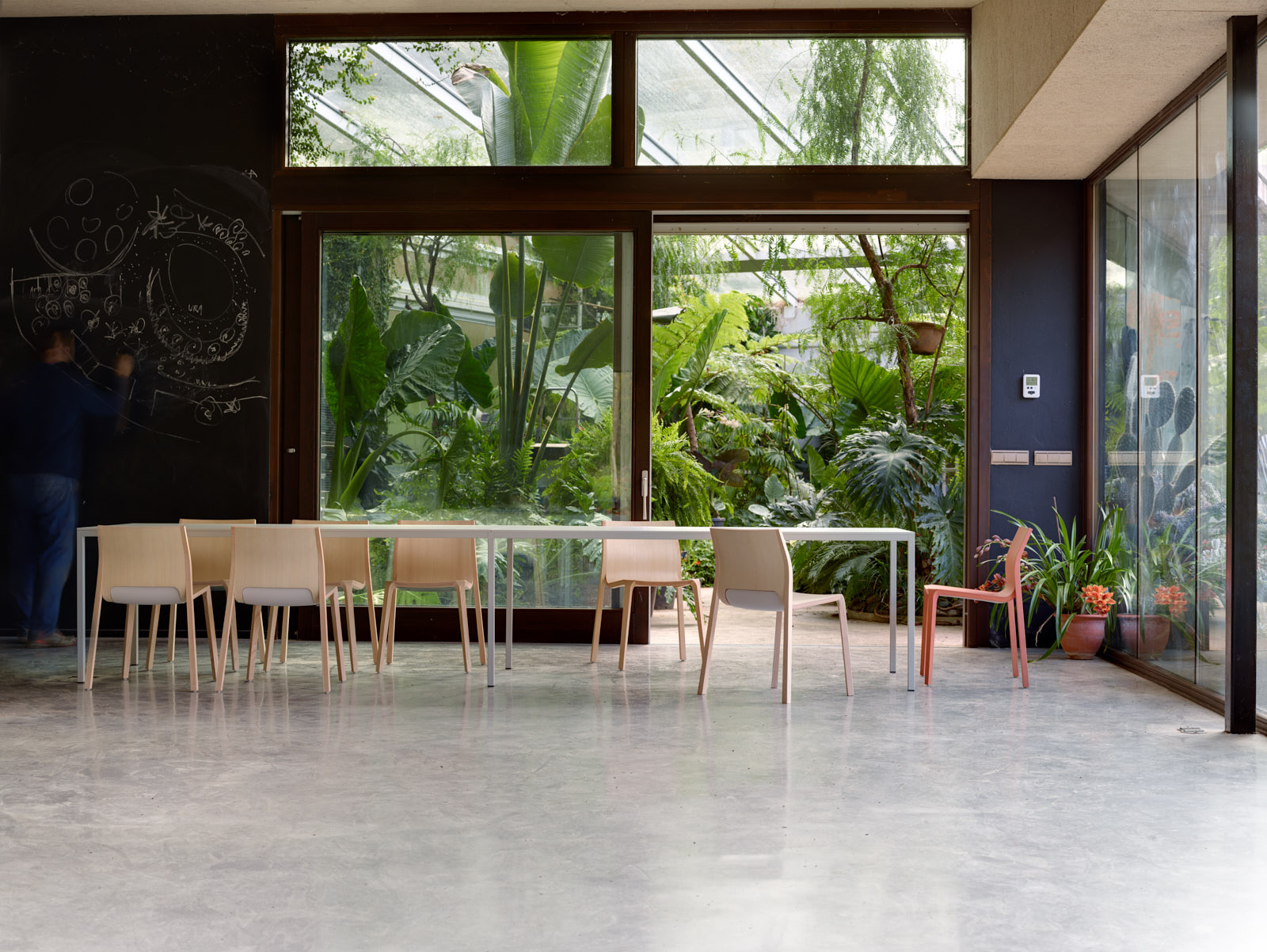 Ondarreta is the name of one of the three beaches that line the famous bay of the city of San Sebastian. A carpentry workshop on this beach was witness to a particular lifestyle and also to the beginning of a family history dedicated to the creation of tables and chairs.
BAI: after the recent incorporation of the model for outdoors, which already offered multiple types of metallic foot is now presented with wooden legs. In natural or stained oak or beech, from one side they appear square, and from the other side rounded.
A new model of table with crossed legs (as in the original design of the BAI chair), in steel or wood (oak or beech), is also added to the family.
DRY, the most architectural basic line in the catalogue, has led to the creation of shelves with the same sober style, whose modular construction allows an infinite number of combinations. With a steel structure, it can be completed with modules with doors, drawers, castors and even perforated panels. Apart from steel shelves, O ndarreta also offers alternative shelves in birch plywood.
Now there are also new double or triple tables, with the possibility of composing these in different heights, widths and lengths. And in th is way an outstanding collection has been created.
LANA, the lounge chair collection continues to grow, with different upholsteries and finishes to suit allkinds of environments.
As a new feature, it is now complemented with low tables with the same structure in wood or steel and with porcelain or smoked glass tops.
SILU, chair and table designed by Ben van Berkel is made out of wood in an extraordinary way. Stability is its outstanding quality, in addition to a sustainable, ergonomic and contemporary design following the tradition of the best carpentry techniques and expertise in the curving of wood, which occurs in two directions in the back of the chair.