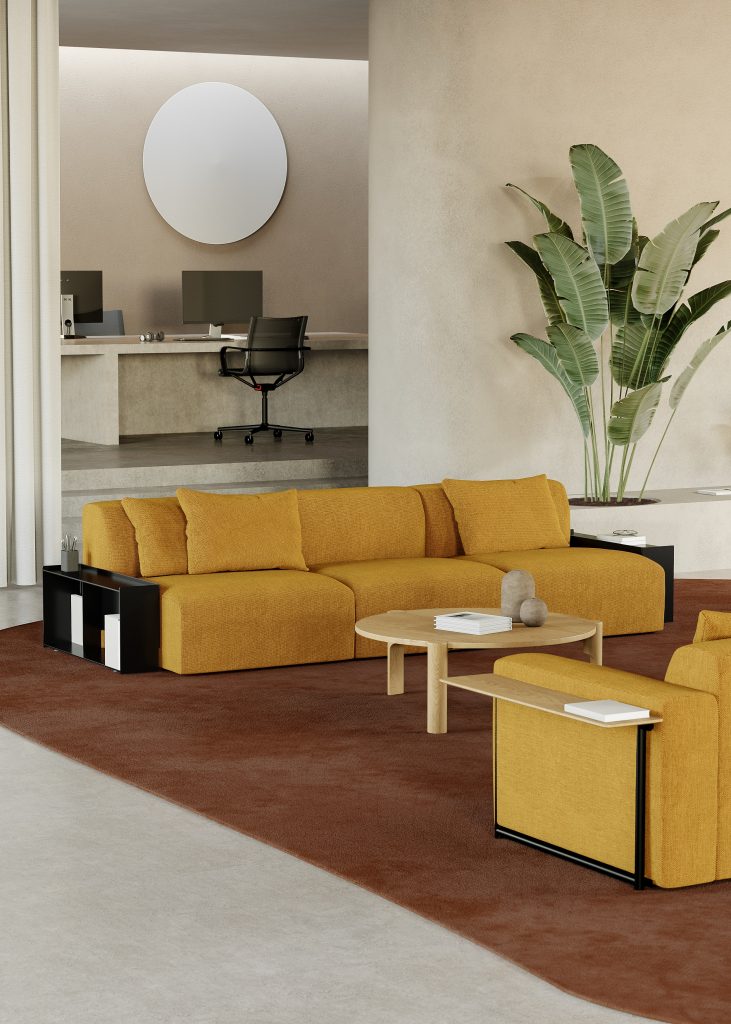 Omelette Editions, publisher of contemporary design furniture and lighting, presents the new Fold side table for the first time at Hábitat València 2022. The subtle and elegant design signed La Mamba will be included in the VOL. IV CATALOGUE.
At the end of September, and after several interruptions due to the pandemic, Valencia will once again be the centre of attention for lovers of design and furnishing for the home. A new edition of Hábitat València will be held from 20th to 23rd September and Omelette Editions did not want to miss this important event to showcase its latest innovations in the space located in Pavilion N3-P1, Stand C11.
It is an occasion to present a range of products to professionals in the sector that are part of the new catalogue "VOL. IV", such as the Nua armchair, designed by the renowned studio Altherr Désile Park, the Savoye sofa with its different compositions, the Domus table and the Bold lamp. But without a doubt, the star of the 2022 edition of Hábitat València is the new Fold side table, designed by La Mamba.
Fold is a new table with subtle and elegant lines based on a strict geometry that recalls the aesthetic principles of Bauhaus. It is designed to be a versatile storage option, as it can be used in different settings, as an independent side table or as a companion to the Savoye sofa. With dimensions of 90x40x20cm, it is manufactured with a 3mm iron sheet and in three finishes (black, white and
fluorescent orange) to suit different preferences.
Omelette maintains its commitment to creating elegant and functional designs following the trends in interior decoration, but without neglecting the business philosophy of manufacturing all its products with honest, natural, quality materials and with a great deal of craftsmanship. It produces functional and versatile furniture that, thanks to its shapes, textures and composition solutions, is suitable for both residential and workspaces (hospitality, office, etc.).
Omelette Editions is the result of a history of learning and effort, of non-conformism and a commitment to good, honest and natural design. It is a firm founded in 2010 by the design studio La Mamba, with the aim of providing an outlet for their own designs. Thus was born Omelette Editions, editor of contemporary furniture and lighting designs.
The firm collaborates with the best national and international brands as suppliers, including Kvadrat, Gabriel, Crevin, Dekton by Cosentino and has equipped important projects for leading companies such as Facebook, ING, MELIÀ Hotels & Resorts and TED.