OiCook is a modular collection of outdoor kitchens with a design inspired by the looks and finishes normally found with indoor models. They can be configured along the lines of a conventional wall hung model (the One Side series) o rfree standing (Island series) with a partially cantilevered worktop that works like a bar counter.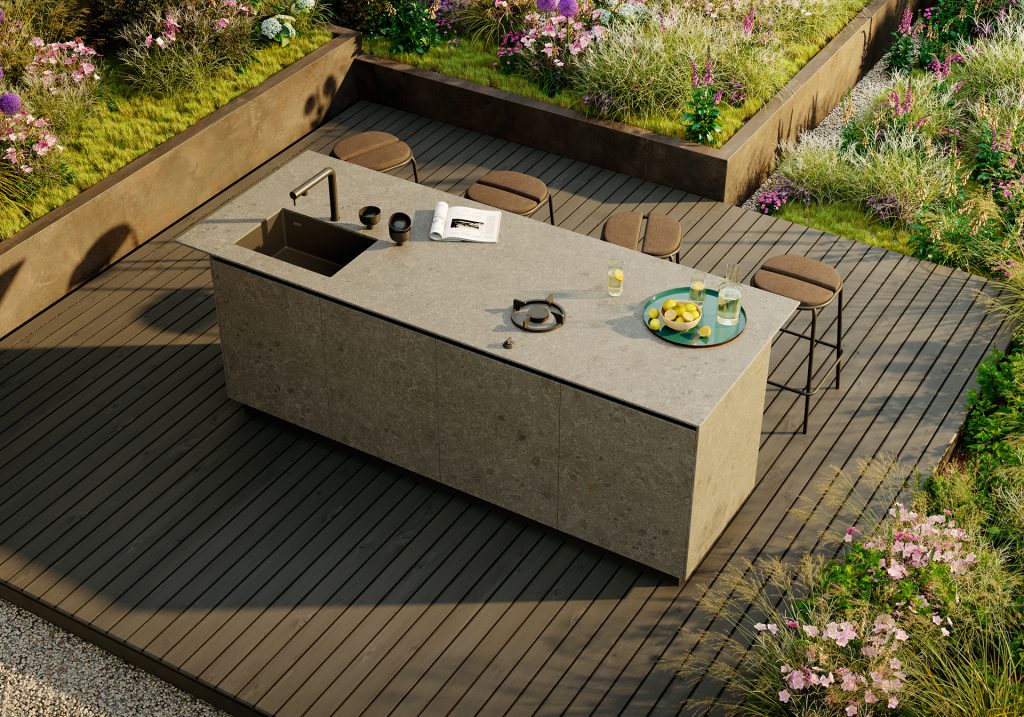 The collection includes tour types of storage modules, under sink unit and one accommodating a gas cylinder for the hob burner. Combined with the accessories: PITT gas burner, sink, tap and 132 Lt capacity fridge with integrated panel door, multiple compositions are made possible depending on the outdoor space and individual requirements.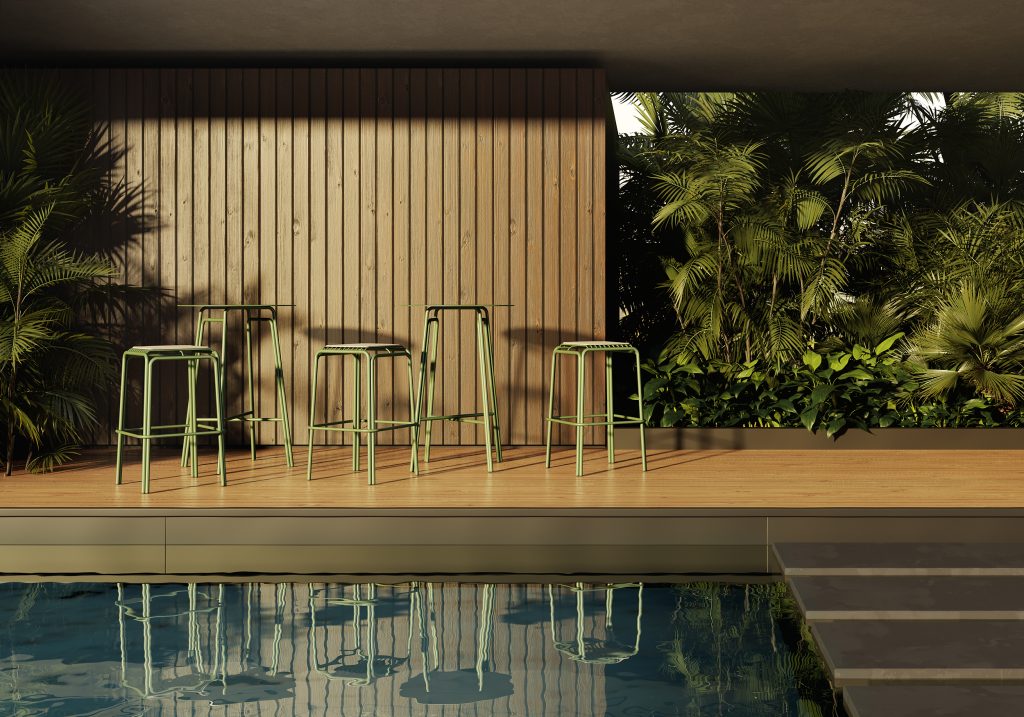 N12 by Jorge Herrera Studio
The different elements of the N12 collection are conceived as a mixture of tubular aluminium profiles and wire rods that intersect at points just like how wicker furniture is made. The beauty of the structure and framework mesh is projected on the ground beneath creating an attractive pattern of shadows. Technology and tradition come together with this collection, an evolution towards complex, light-weight, solid and resistant aluminium structure outdoor furniture with beautifully executed welds, practically invisible. With slender upholstered elements that lend the combination of structure and cushions a sophisticated air, especially so in the case of the loungers.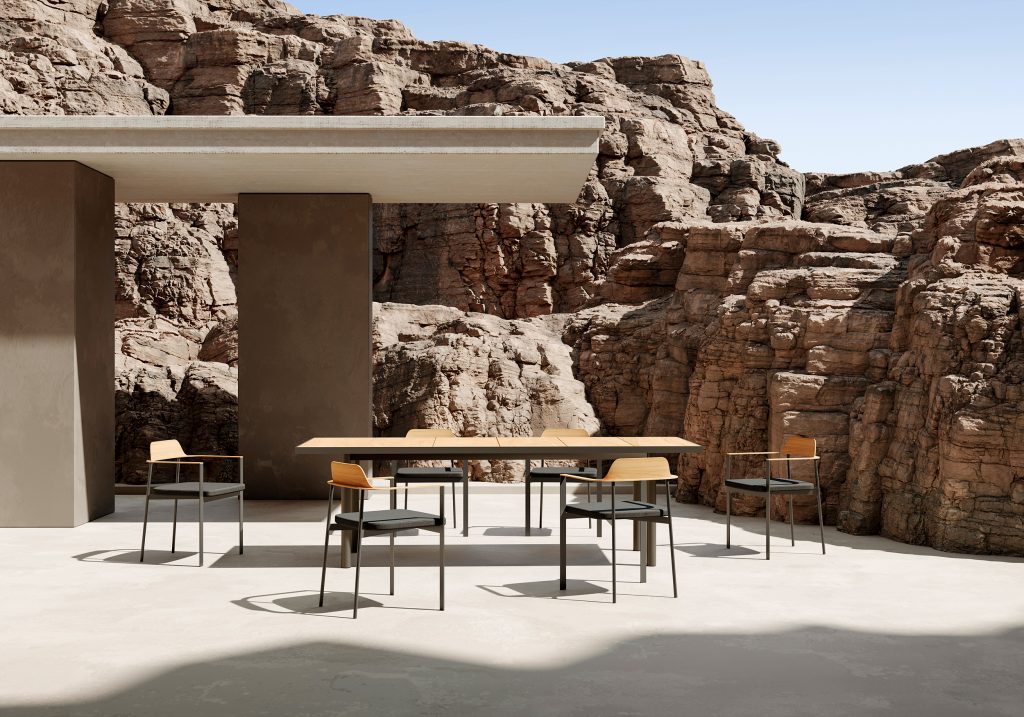 Penda by Francesc Rifé
Designed by Francesc Rifé the PENDA collection is a surprising combination of different formats with structural elements that alternate flat plates, tubular and rectangular sections in aluminium creating a sensation of completeness and continuity. The imperceptible and perfectly executed joints are the result of the latest mechanised technology. In addition the elements of the PENDA collection combine an attractive mix of materials, combining aluminium, iroko timber, solid ultra-compacted surfaces and fabric covered parts. The armchairs and sofas include a corded backing structure, made by hand offering a tantalising view from any angle.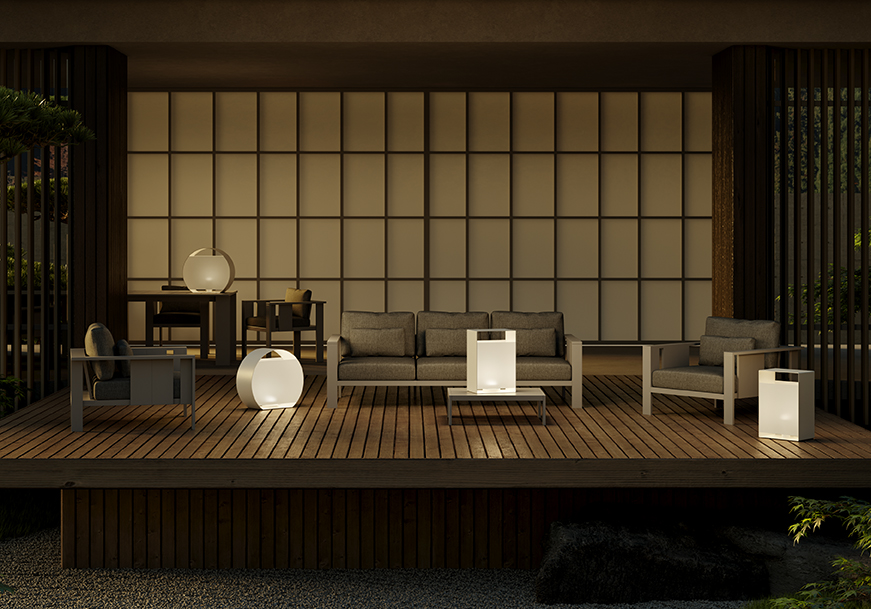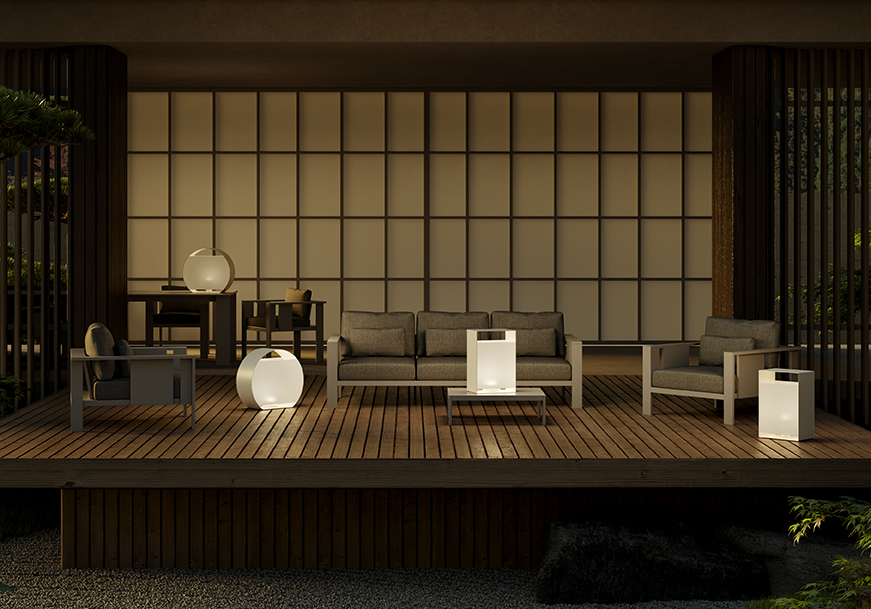 Oi Candles by Oiside Design Studio
At night the OI CANDLES outdoor lamps provide a warm and welcoming illumination that works well for exterior spaces whether they use candles or a rechargeable Led light source, the intensity of which can be controlled. Practical and handy lamps that function especially well in exterior spaces that don't have outdoor electrical points. By day their unusual design takes on a different aspect, becoming an attractive decorative addition. Three different styles: geometric, organic and contemporary traditional, that provide the ideal accessory for architectural, unconventional, eclectic and outdoor spaces that exude calm.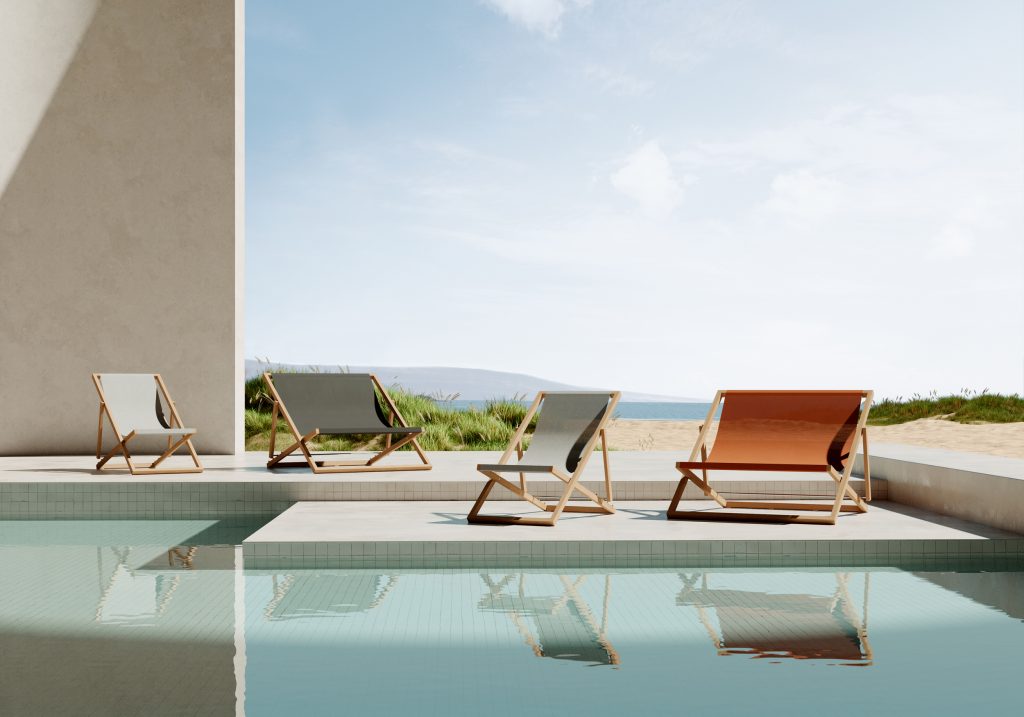 Gandula by Oiside Design Studio
The collection owes its name to the popular term in Spain for this type of seating, common around the Northern Mediterranean region, which literally means lazy or leisurely. Maintaining the essence of the original traditional design he gandulas by OISIDE include lightweight materials that are more resistant allowing them to be kept outdoors permanently. The frames are available in aluminium and iroko timber or indeed a combination of both, while the high-tech fabrics used instead of canvas is a type of mesh meaning that they can breathe and avoids the 'sail effect' blow-out. The collection is completed with a side table and a support wall stand that allows for up to 4 deckchairs to be stored in a surprisingly small area.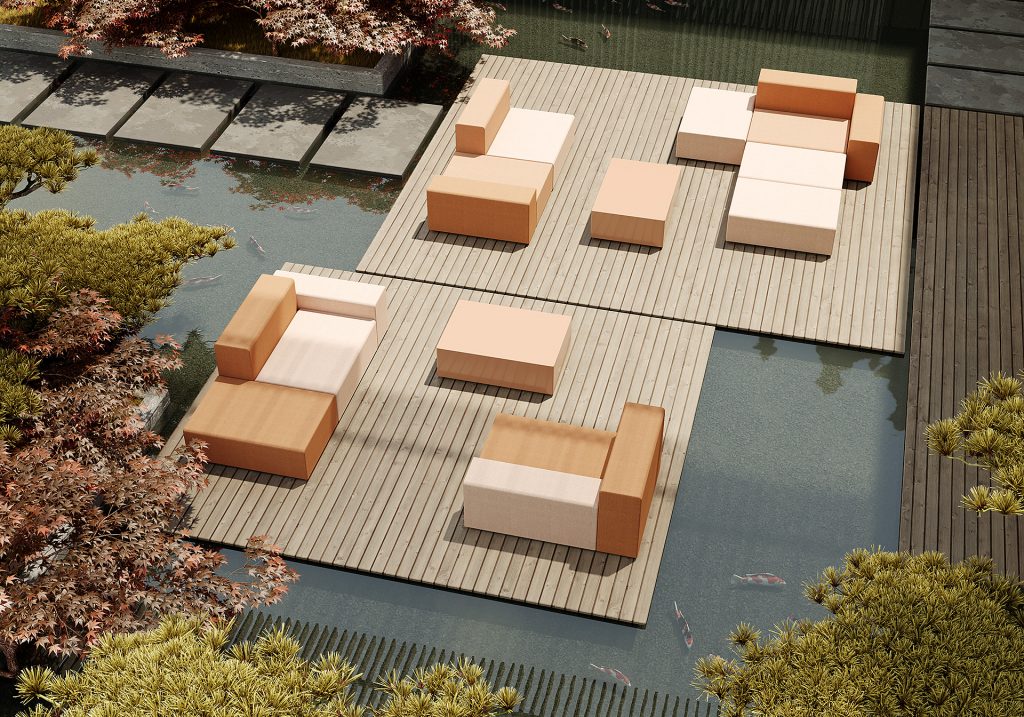 ELEMENTS by Oiside Design Studio
The design of ELEMENTS was developed in a technical way so as to allow different layout options for the modular furniture resulting in a versatile and easily adapted format. With only three elements: seating, backrest and armrest modules any number of pieces can be shaped, from individual armchairs, chaiselongues and loungers, to two-seater sofas or whatever length and width sofa required. Its rectilinear angles and monolithic look contrasts with the sensation of lightness that the recessed slider supports provide the base, and comfortable seating. With different height elements and the possibility of customising in contrasting colour tones landscape like compositions can be easily created