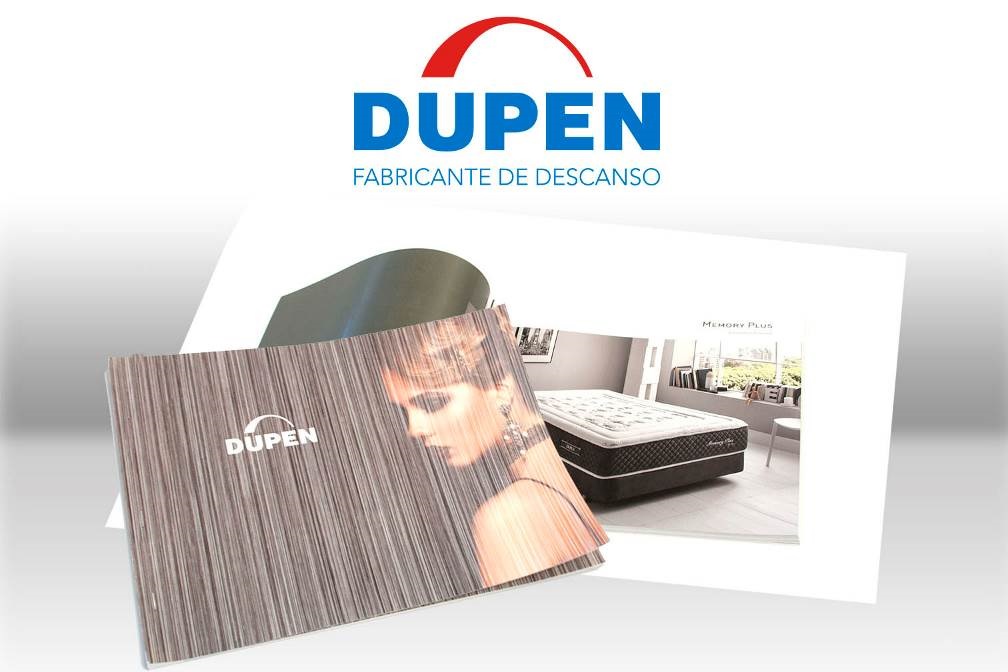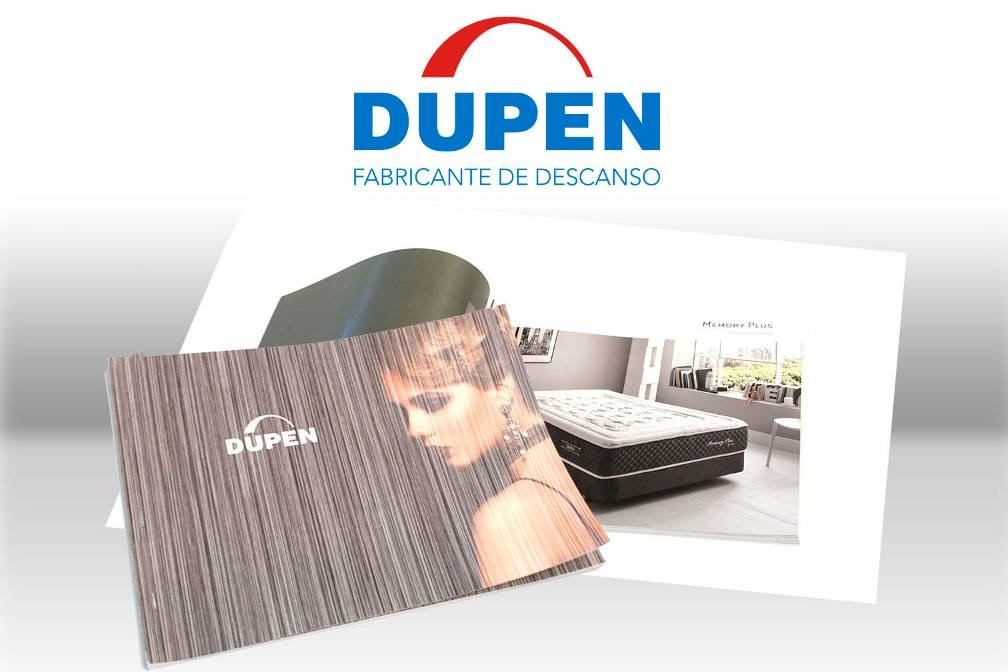 COLCHÓN DUPEN, leader in the mattress sector, presents the new Mattress Catalogue 2018, a catalogue full of new products and improvements in the aesthetic and technological level.
In this edition of the 2018 Catalogue, Colchon DUPEN is strongly committed to product innovation, introducing novelties and solutions to our already extensive range of products.
Solutions to meet the needs of our customers and adapt to market trends, introducing new materials, new ideas and new finishings in fabrics to offer our customers a wide range of possibilities. Each one of the presented novelties, contributes a high added value to our collection. Custom designs for each need and for each user.
The new collection offers mattresses that adapt to each body according to the anatomical needs that each person requires for an optimal rest. Variables such as firmness, new materials and adaptability have allowed us to manufacture different models which we are sure will surprise you when you visit us our stand. You will dream of them.
As for the product novelties, Mattresses DUPEN presents three completely new models such as TRISPORT, ORGON + and SOHO.
The TRISPORT is a mattress aimed specifically at athletes, to improve the rest of the body after intense exercise. With a structure of special memory and Airdream foams designed to improve circulation and renew internal ventilation, this mattress allows the athlete to return to a quick state of rest. The mattress has cool, sweat resistant fabrics and high evaporation which allows for rapid absorption of moisture.
The ORGON + model is an exclusive and innovative model, developed by a strong commitment to R + D + i of our company. A mattress that protects you from electromagnetic and electrostatic emissions, helping the body to rest from these positive ions. A UNIQUE model in the market that helps protect what you most love, your well-being and that of your family.
The SOHO is a model that covers a gap within the DUPEN products, offering a 3-zone pocket spring mattress and with an Airdream perimeter that offers a resistance to deformation of the core. An market trend improvement that DUPEN offers to its customers.
This new catalogue, thus completing, a wide range of specialized products for each of the needs of our customers, offering a wide and diverse range.
In the rest of catalogue models, Mattresses DUPEN has focused more on providing a design plus, improving fabrics, quality, embroidery and finishings, as well as the manufacturing processes of the new models.
As a novelty, COLCHÓN DUPEN also presents its Contract Division, showing all its potential and its proposals for this sector. You will be able to enjoy the projects developed and future projects, as well as the range offered to the market, showing their potential and their differentiation.