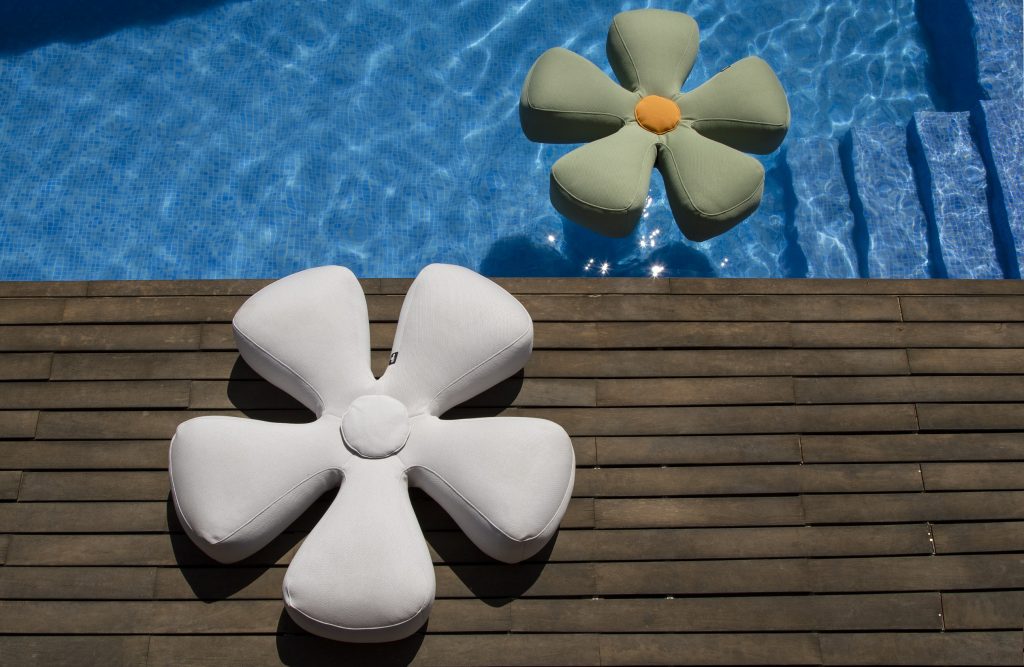 OGO will present its new product at the next Habitat Valencia Fair 2022. It's know by the name of Flower, and yes, is, in fact, by its shape: a five petal flower with a removable pistil for use as an additional pillow to the pouf. Its designer is Nacho Timón, and once again he has creating a piece that brings together the fresh and friendly character of the brand. Flower is available in two sizes and is made from Ágora 3D fabric, suitable for outdoor and water use.  Agora 3D is available in different colours that allow you to create a lot of chromatic games depending on the space you want to complete. In addition, Flower's pistil can be ordered in a different colour to the body of the flower, offering even more possibilities.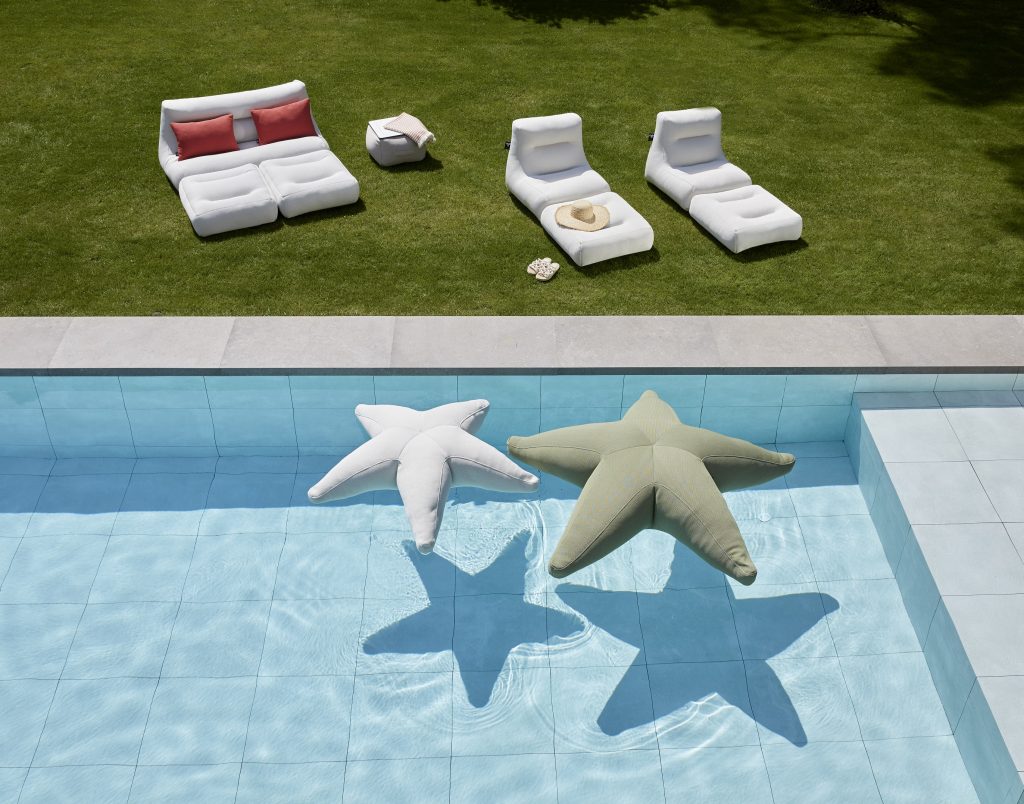 Flower is the new icon that OGO has added to its portfolio of outdoor and swimming pool products; although we will once again be present at the fair with Starfish, our most emblematic product and the star of the summer. This holiday season, the most stylish pools have been filled with Starfish and surrounded by Sitpool and Bali, our soft and comfortable sun loungers and outdoor beds. At the same time in numerous projects in which OGO has been involved we have seen friends and clients having a good time, chatting over Mandarins and Pearls or reclining on Don Out Sofa or Big Bag.
We are delighted to get back to the routine, to meet again at Feria Habitat Valencia in this new and awaited 2022 edition, and to continue building relationships and new collaborations.
See you there!
ogofurniture.com
Linkedin · https://www.linkedin.com/company/ogofurniture
Instagram · https://www.instagram.com/ogo_furniture
Facebook · https://www.facebook.com/ogofurniture