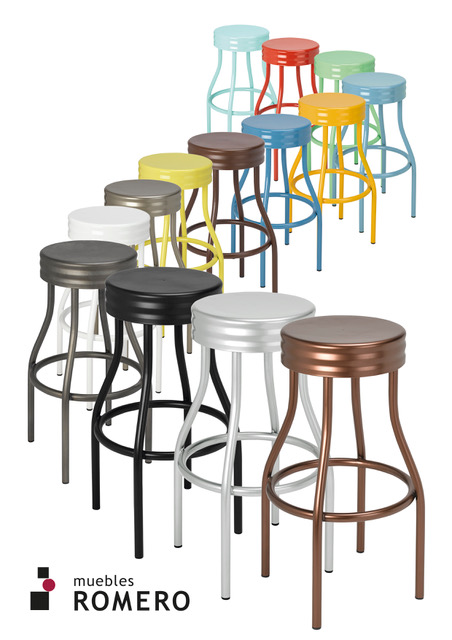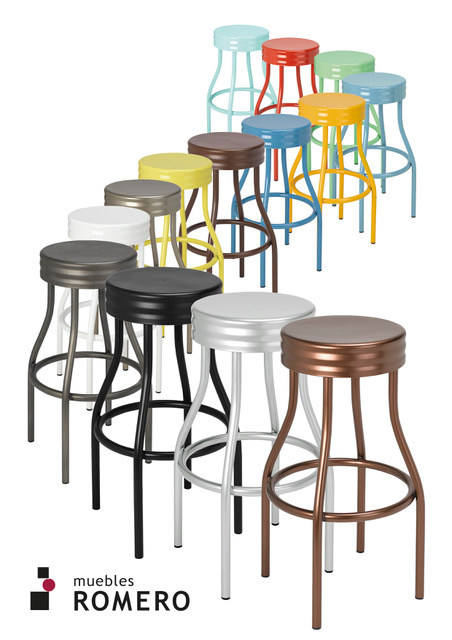 2018 is a great bet for MUBLES ROMERO. We've introduced several new items involving new designs, materials, colours and even price range. One of the most exciting features is the new colour range for metal: Modern, dazzling and chic.
Our bar stool M5551 represents a perfect example of how to change a classic shape into contemporary design through the use of colours. The structure is made of iron tube and the seat is iron plate; offered in a wide variety of colours which you can see in the picture. It's possible to paint in other colours as well, providing the RAL colour range code.
The current trend is bars and restaurants full of intense or vintage colours. Therefore we're offering the wides range. We kindly invite you to check news at our stand in HABITAT 2018.