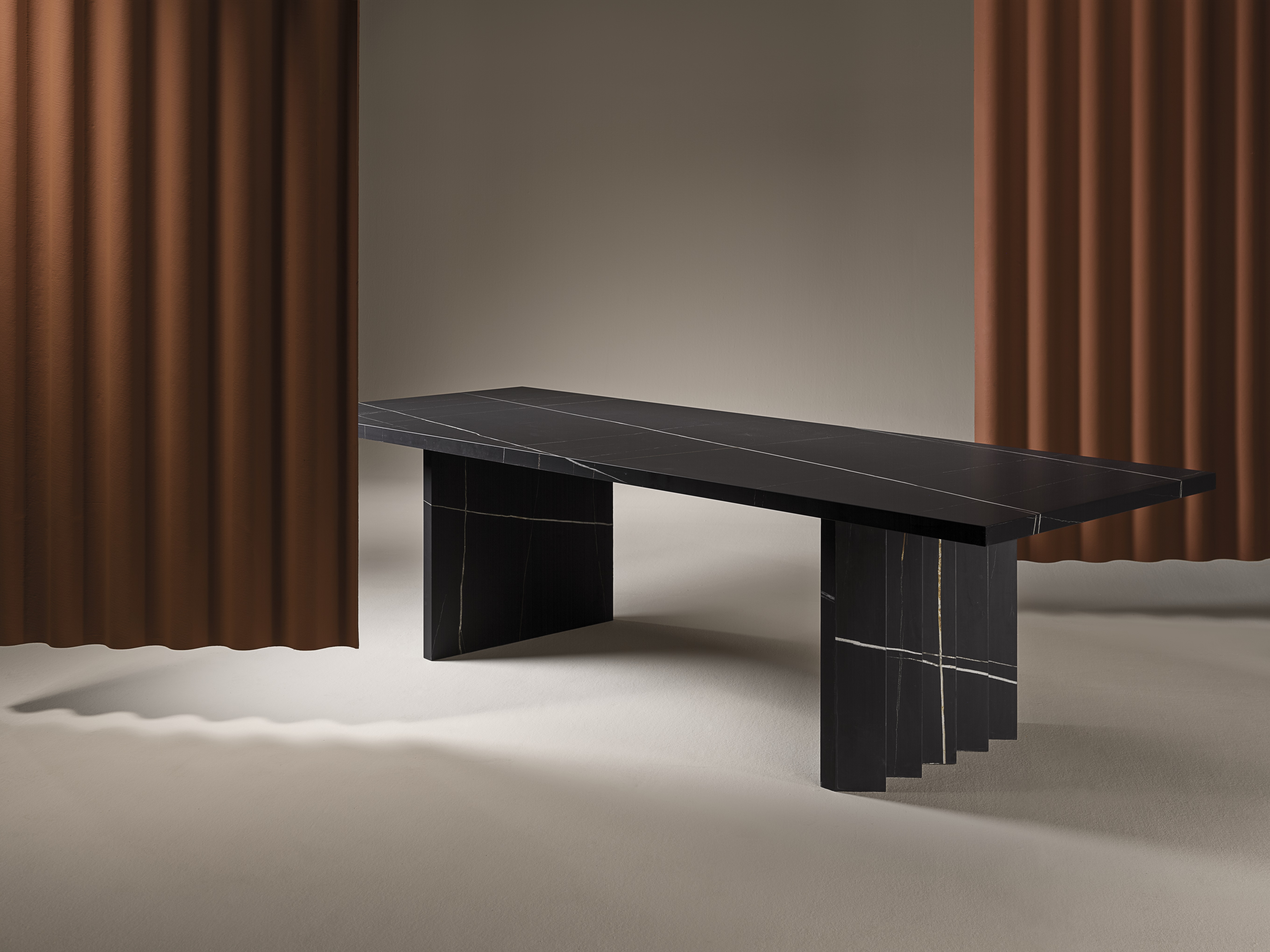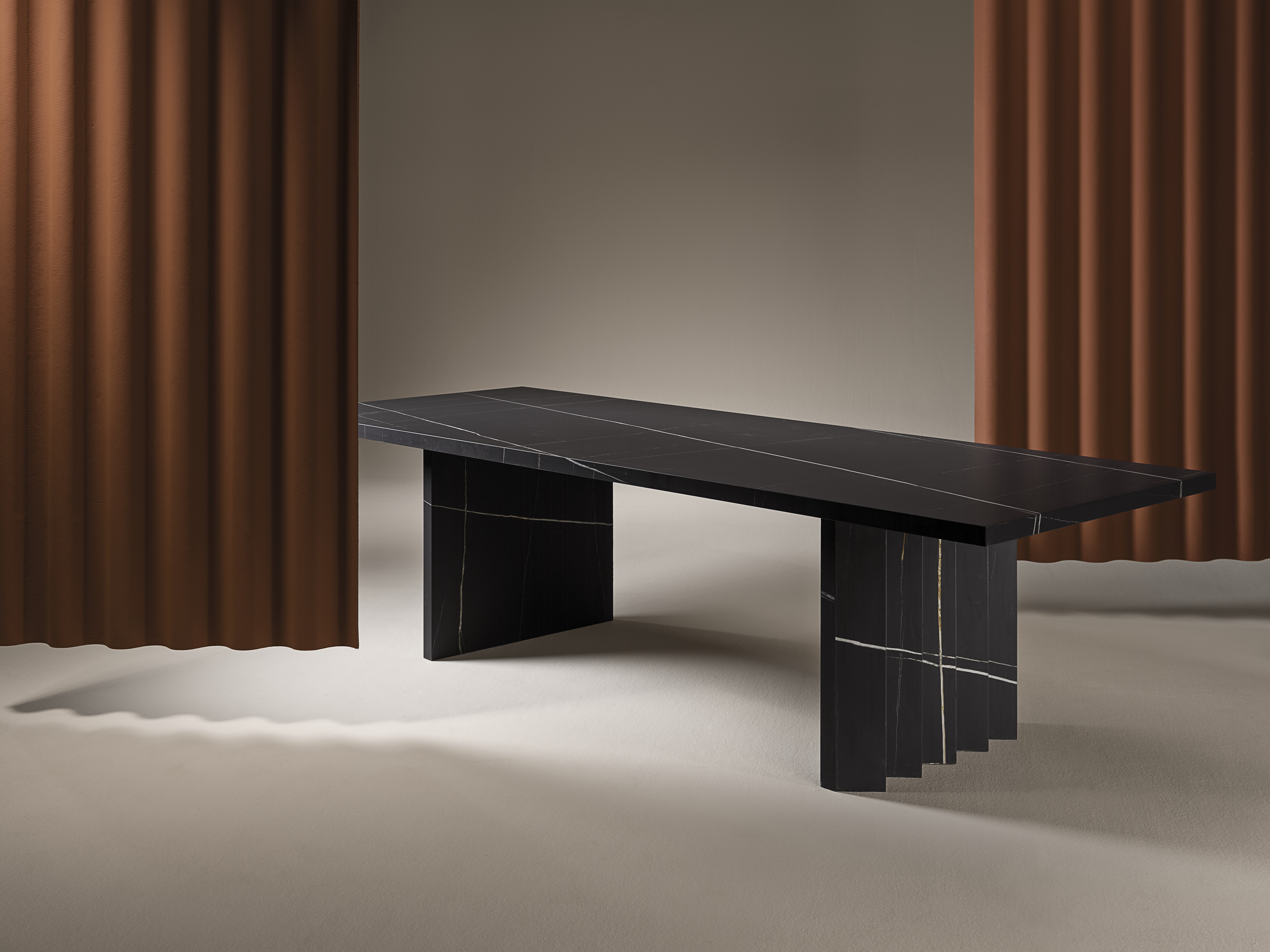 MITER focuses on the architectural, sculptural and emotional potential of large-format porcelain stoneware, generating a new material language.
An experimentation, at a formal and functional level, to take it to its limit and turn it into elegant pieces of furniture totally unheard of with this material.
Miter's collection is made up of sophisticated but resistant tables, with a wild spirit, like the materials it represents. Our designs create spaces in their own right, on which different actions are developed, that's why they can coexist in lounges, terraces, meeting rooms, bedrooms, hotel halls, restaurants…
An affair between design and craftsmanship
Miter sits at ease in a supposed contradiction: the industrial perfection of advanced materials and the delicacy of craftsmanship.
It is from the union of these two territories that elegantly brutal and timelessly beautiful designs are born, pieces called upon to create a focus on space, becoming its centerpieces.
Each piece is handmade, with a rigorous design and a high precision and delicate finish, thanks to the collaboration with the best craftsmen. Miter proposes new uses for this material, which becomes the structure of the piece itself, something unprecedented until now. Porcelain stoneware is a resistant material that is easy to clean and adapts to both interiors and exteriors. Because MITER's philosophy is the search for products that will last in time, both for their aesthetics and their materiality: structural and emotional quality.
Questioning industrial limitations through craftwork
"We have studied the pattern of each vein to achieve continuity in the legs and tops, generating coherence and visual continuity," explain Ana and Luis, a result almost impossible to achieve industrially. Miter's designs are characterized by a detailed work of cuts and miters, achieving a high-precision finish in their furniture, which stands out for the coincidence of the veins of the material on each of the faces of their tables.
Why Miter?
The project starts with the designers Ana Segovia and Luis Calabuig, co-founders of ODOSDESIGN, a creative studio specialized in product design.
It was their experience in this field that led them to identify the potential of large-format porcelain stoneware, used as a covering, but little explored in the furniture industry beyond working as table tops. Their challenge was to synthesize conceptual experiences with artistic and architectural references into objects, endowing them with a sculptural character, a new way of understanding the material language of porcelain stoneware.