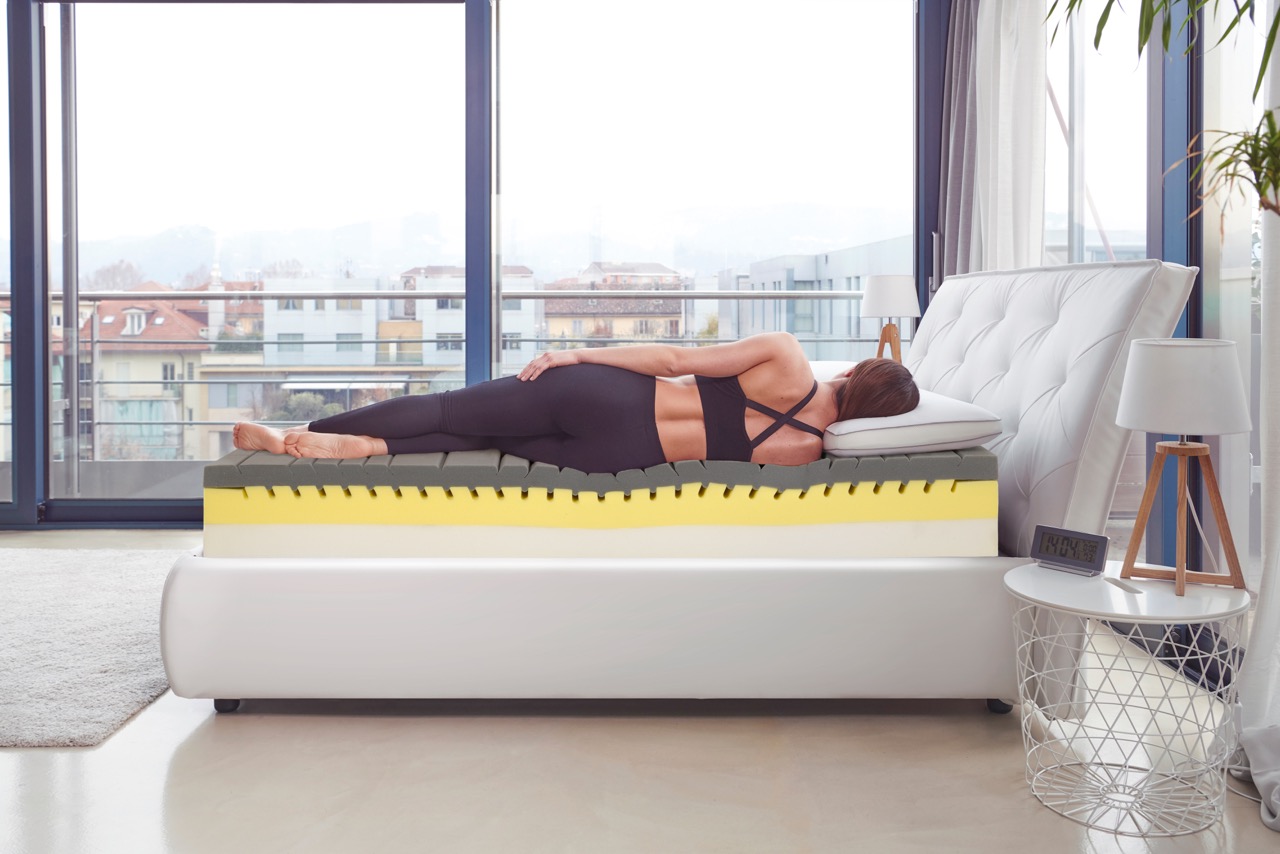 Magniflex, a leading company in the mattress and accessories manufacturing industry for sleep, takes part in Habitat, the international trade fair for furniture in Valencia, pursuing the project of exporting its "Made in Italy" products and establishing itself as an international reference in the sector of wellbeing and rest.
With a history of more than 55 years, characterized by passion, attention to detail, strong innovation and eco-friendly approach, the Tuscan company exports its products in almost 100 countries all over the world. Thanks to the work of its experts, technicians and over 180 employees that manufacture 10.000 new mattresses every day, more then 35 million people get to enjoy sleeping on Magniflex mattresses.
Therefore, Habitat will be an important occasion to create new business opportunities and present the Magniflex products and technologies, which make this brand so unique in the industry.  Among these, there is MagniStretch, a revolutionary system exclusively patented for Magniflex, created in collaboration with the Department of Mechanic Engineering of the University of Zaragoza. The MagniStretch mattresses are, in fact, the result of an articulate program of ergonomic tests, which have generated a structure with a new concept: the exclusive layer with inclined sections extends and decompresses the spine during the sleep simply due to the pressure of the body weight.
Furthermore, the protagonist of the fair will be the Dual Core technology, the innovative system designed by Magniflex to share the rest with your partner without compromising.  The several layers of the king-size mattress, are made up of carefully selected materials that present different levels of comfort. The mattress contains two separate parts which can be flipped to offer two different types of support and comfort in a single mattress.
Valencia, 18-21 September 2018 – Stand M7, Pavilion 3