Researcher and promoter of design Marisa Santamaría is set to reveal the "yesterday, today and tomorrow" of design in our country on 20th this coming September at Feria Hábitat València.
Marisa Santamaría's talk is part of the programme of lectures, talks and workshops scheduled to be delivered on Level 3 at Feria Valencia during the week of Feria Hábitat València.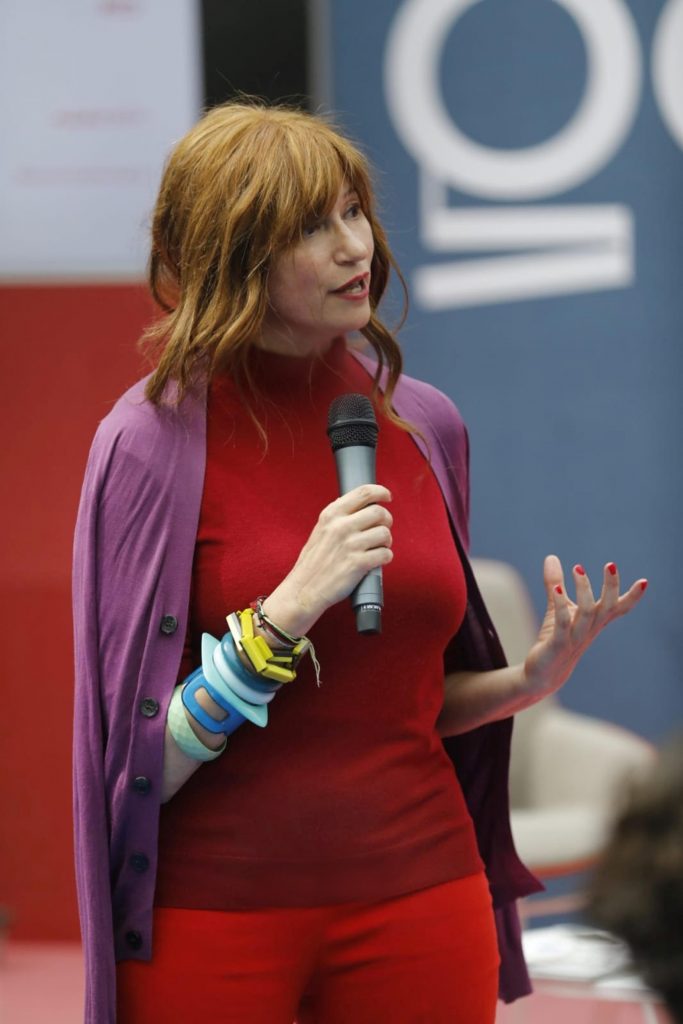 Valencia, 28th June 2022.- How has design evolved in Spain? What part has it played in the modernisation of our country? Is there such a thing as 'made in Spain' design? Researcher and promoter of design Marisa Santamaría addresses these and other questions in her work. In her 'Atlas of Spain's Design Culture', she paints a comprehensive picture of what she herself defines as the "yesterday, today and tomorrow" of design in our country.
According to the author "Atlas is an ongoing project that looks at design as a reflection of the changing reality of the 21st century and how it interacts with Spanish culture and society." The paper posits that "you have to bear in mind that today, design is a key strategic tool for tackling the new challenges and dimensions of an uncertain future".
What's On at Hábitat
The programme of workshops, presentations and talks includes a lecture, to be delivered at 16.00 on 20th September at Feria Hábitat Valencia, that will reveal the conclusions drawn from this work. All the sessions will take place as part of Hábitat, which runs from 20th to 23rd September at Feria Valencia.
In her presentation, Santamaría will trace out in clear and concise detail just how significantly Spanish design is currently developing, especially in terms of new talent and from the perspective of different emerging futures. She will also present the conclusions of the Atlas of Spain's Design Culture research project, completed over two years with the support of the Ministry for Culture and Sport.
Profile: Marisa Santamaría
Researcher, teacher and promoter of global trends in architecture and design, Marisa Santamaría works with brands such as Rimadesio, Poltrona Frau, Lladró, Simon Electric, Cosentino, Camper, Andreu World, Jung, Porcelanosa, BTicino, Siematic and Danish Design + amongst others.
She is a consultant for the Sociedad Estatal Acción Cultural Española (Action for Spanish Culture State Association), PICE and Arquitectura y Diseño and teaches analysis of global design trends at IE University Architecture&Design, IADE, Politécnico de Milán POLI.Design and Nebrija University.
Santamaría also gives lectures – as well as being a presenter, moderator and leader for specialist congresses and conferences – for companies, cultural institutions and corporations, including Interihotel, Madrid Design Festival, Valencia Capital Mundial del Diseño, TedX Taipei, TedX UNebrija, Media Lab Prado, Design Hub Barcelona and the Thyssen Bornemisza National Museum, amongst others.
For the last 15 years she has written about trends in design and architecture for the national press, including El País "El Viajero", Condé Nast Traveler, Icon Design and AD España.
Her lecture is part of an extensive series of talks and workshops being put together by Feria Valencia and that will be delivered during the fair. The sessions will feature speakers from leading international companies as well as the true drivers of how interiors are currently evolving: designers, creators, manufacturers, opinion leaders and institutions. Habitat will also be staging several exhibitions, such as the one that will review the work of Valencian designer Vicent Martínez.
Feria Hábitat Valencia is the foremost trade fair for 'made in Spain' interiors and has already positioned itself as Spain's most representative, international and influential event for the industry, with a wide-ranging showcase for furniture, lighting, décor, upholstery and sleep. A total of 32,796 professionals visited the last edition of the fair, 15% of whom hailed from 70 different countries.
ANNOUNCEMENT
Talk by Marisa Santamaría: «The advance of Spanish design. Atlas of Design Culture in Spain»
WDC FORUM 2022 – Valencia Habitat Fair
September 20
16:00 – 16:45 [30 minutes with 15 minutes of answers to questions from the public]