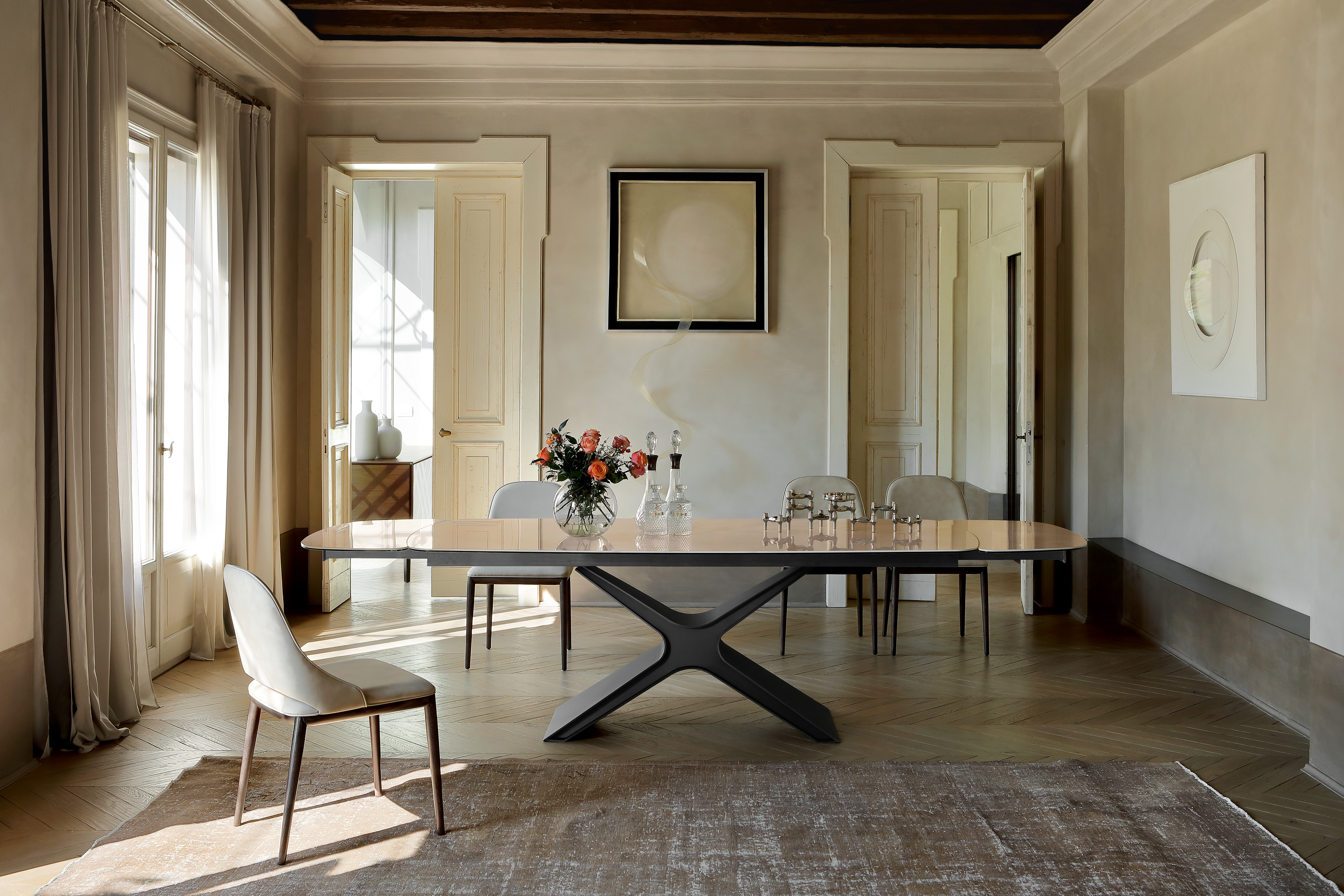 Come discover every single detail, at Valencia's Fair! You will find our Tonin Casa Team, ready to help you with all the information you need, and to give you advice about your Total Looks; to talk about design, to create a New Contemporary aesthetics.
ALL that counts: Tonin Casa's collection was born to display our Total Looks, refined and chiseled environment. It was born for you to have exactly what you desire.
Made in Italy is NOT just a catch-phrase: you are choosing the best production available in Italy, simply because we refined this art, with dedication and care. And you want the best.
Not just about aesthetics: discover the mechanisms we built t perfect our tables.
Discover Calliope, its aluminum extension system's precision – with porcelain, or ceramic tops. Beauty means technique.
Choose your final touch:be it wood, marble, or a refined piece of fabric made to upholster your seats, make sure you choose the best, for you. Here, have a look at our Malva!
Tonin Casa's new collection will be displayed at Feria Habitat Valencia, starting from September 18th, to the 21th. We will host a series of products developed to create complete and refined environments, while maintaining the widest range of choices. Our goal is to build a contemporary path, to provide ideas, possibilities one would never imagine, profiles you'll wish to complete, shapes that combine perfection in details and softness.
Tonin Casa's designer developed products that are both unique and shareable, always following our "Made in Italy mantra": use the best materials. New ideas to create a style that reminds of the Twenties, an Industrial atmosphere, or a flirtatious, relaxed look. We do not create a single product. We create a Living Interior.
Be The New Contemporary. With Tonin Casa.