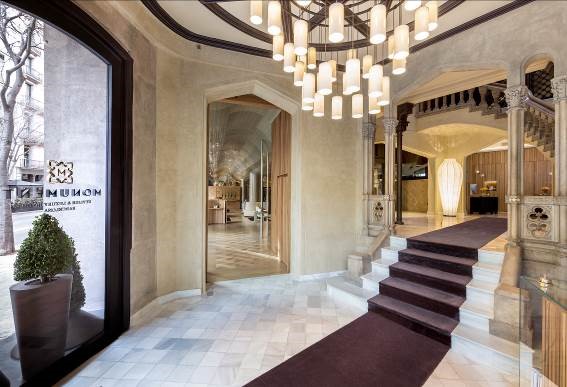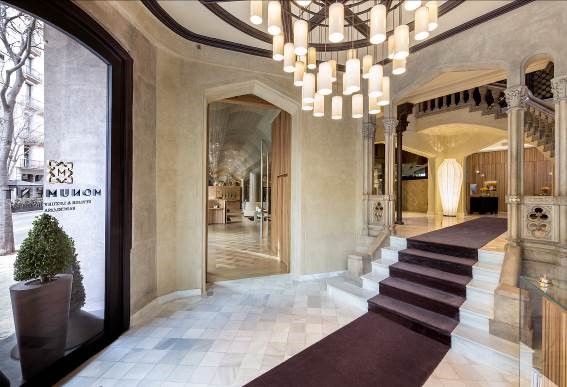 Ecus will be present in Hall 3 Stand K15 of the next Feria Habitat in Valencia, which will take place in Level 2 of the Valencia Fair (Pavilions 1, 2, 3 and 4), from September 18th to 22nd. It will have an exhibition of almost 300 m2, where it will launch its new collection Senttix AuLit.
Ecus, leader in the Contract sector is present in major hotel chains, striving to provide the ideal mattress for the perfect night sleep. In addition, Ecus manufactures furniture that perfectly equips the rooms of the most exclusive hotels. Each of its equipment is specially designed to perform an optimized functionality and performance, giving place to efficient, resolutive and incredibly easy to use rest systems.
The firm guarantees quality thanks to an experience of over 25 years that has allowed it to develop its own industrial culture based on the design associated with excellent comfort.
In his stand, Ecus extends the range beyond rest, introducing contract furniture, with a wide collection of armchairs, sofas and other elements of exclusive furniture for contract.
Ecus extend the participation at Feria Hábitat de Valencia 2018 focusing also in Contract, one of the most important business divisions for the company. To do so, the company hosts the following talks on September 19th:
 16:30 to 18:30 h.- Contract Conference. Contract industrialization sector and how to open new markets. Sponsored by ECUS SLEEP. Ágora Nude (Central Distributor)
With the participation of well-known Contract professionals in this order:
16:30 h.- Presentation. Rubén Pons. Proyectos Nur
16:35 h.- Sergio Baragaño. BHome
16:50 h.-Guillermo Martínez. Neoblockmodular
17:05 h.- Ramón Garayar. GAT Gestión Activos Turísticos
17:20 h.- Camino Alonso / Ignacio Lechón. Abaton
17:45 h.- Jesús Menéndez. Hotel Mystery Guest
18:00 h.- Pablo Vázquez. Vivood Landscape Hotels
18:25 h.- Finish
 They will give to the audience the key to participate in new business models and internationalization. An approach to the synergies created between architecture studios, furniture companies and interior designers aimed at achieving success in emerging markets.
With a clear vocation to offer integral sleep solutions, ECUS is a Spanish company that currently has an international presence in several continents, something that has led the firm to create with a constant pace, offering the equipment that best projects need.
 Download HD images here:
http://www.barasona.com/prensa/ECUS/SENTTIX/AuLit/MHecus.zip
 About ECUS
 Ecus guarantees equal opportunities in its work environment, regardless of gender, beliefs or cultural origin. We also set leadership strategies within the sector, focusing on continuous innovation and flexibility. Ecus collaborates to contribute actively to the improvement of the society at an economic, social and environmental level.