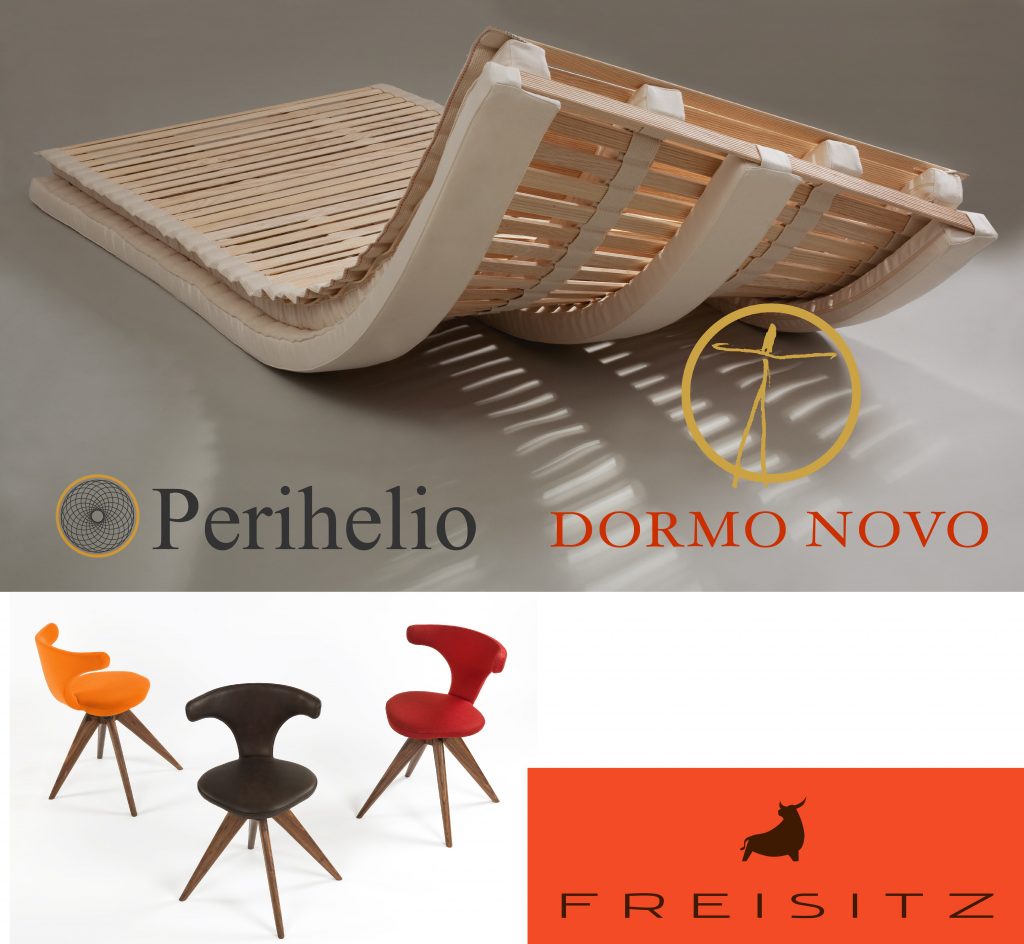 The Austrian firm, together with its national distributor Perihelio, present their bedding system for the first time in HABITAT. A sophisticated system that complies with the most recent medical studies on sleep. The optimal distribution of weight, the possibility of adapting individually and the set of lightweight and breathable materials are as important in the development process as the use of ecological materials, to create a healthy sleep environment.
In addition, DORMO NOVO offers high quality furniture. Noble woods, timeless designs and finished without metal or chemicals that generate confidence to be felt and totally relax. The system is completed with covers, quilts and pillows of the highest quality materials, such as: bio linen, organic cotton, pine wood pulp or camel fluff. Sleeping in a healthy way can not be more beautiful.
In 2018, DORMO NOVO, together with the research institute of the Salzburg Technical School and the energy forum, created FREISITZ. Ergonomic functionality at the highest level, precision craftsmanship and attention to detail. The result: an authentic delight for both the eye and the intervertebral discs.
The designer and manager Detlef Jeitchko, along with the team of Perihelio, will be pleased to be known to heads of high level stores and hotels, commercial, interior designers and arquitects, to offer these exclusive products in Spain.