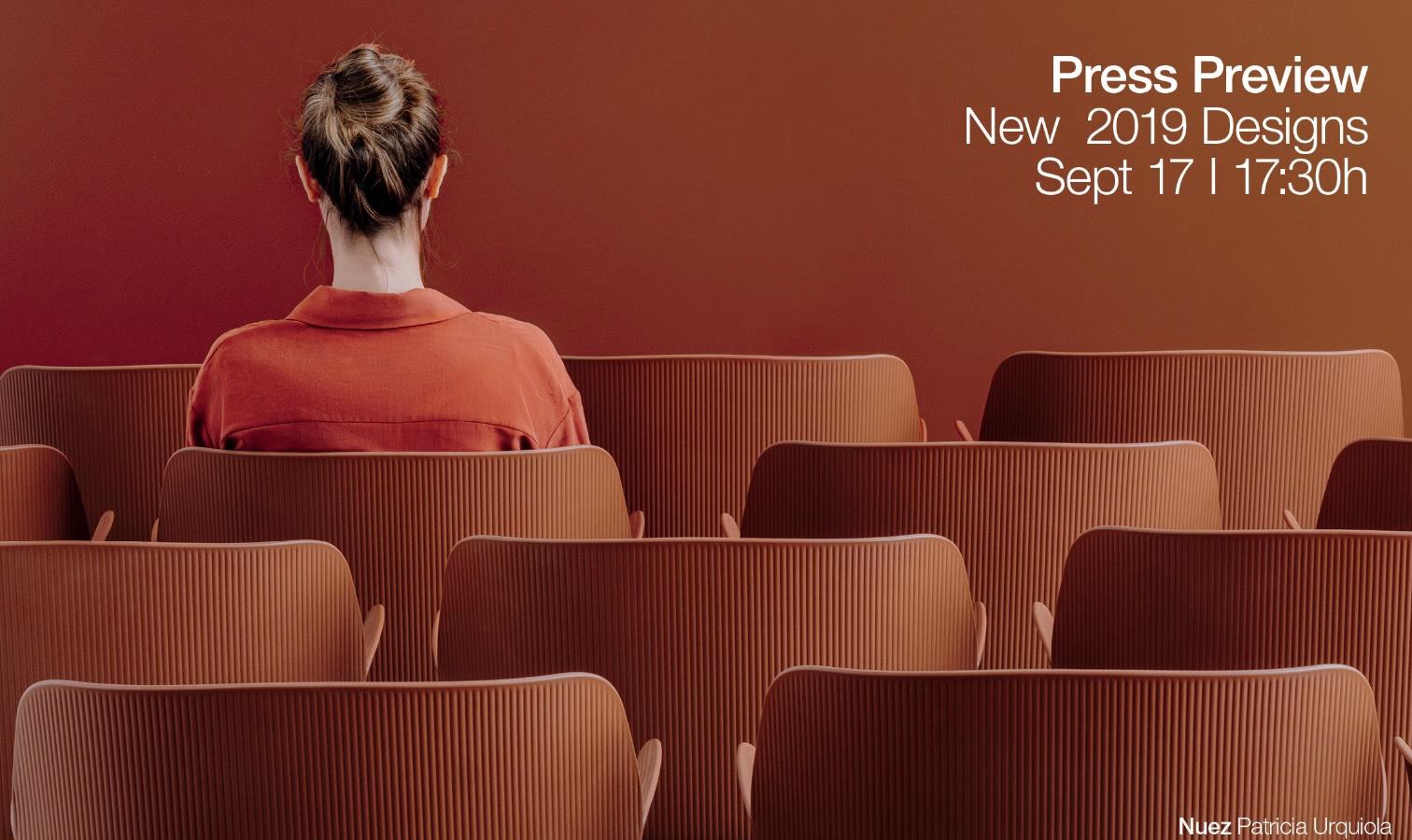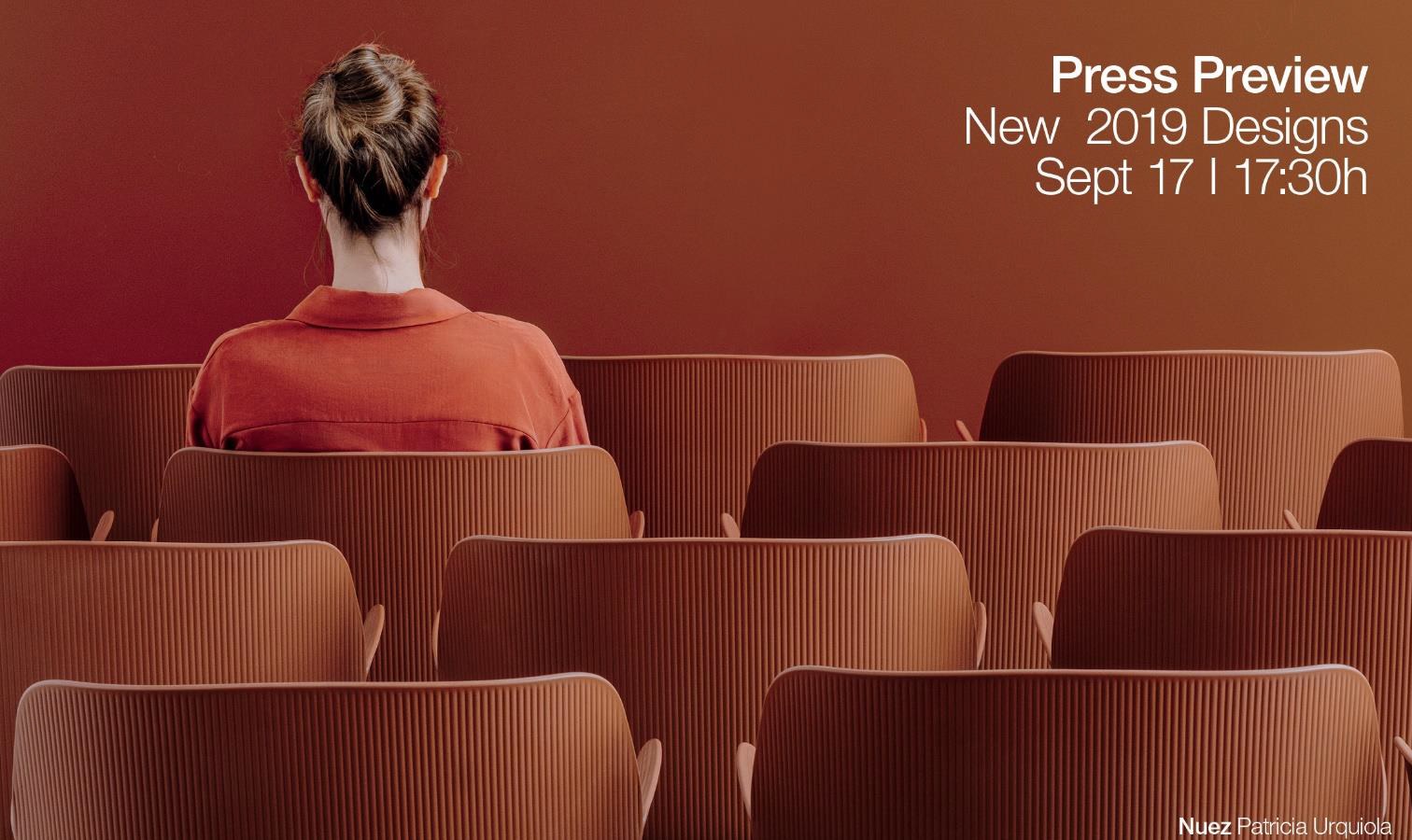 From September 17th to 20th, Andreu World will present their new indoor and outdoor seating and table designs in Valencia.
The Outdoor collections – created from sustainable and durable materials – are the focus of the exhibition space.
The new designs from Patricia Urquiola, Benjamin Hubert, Alfredo Häberli and Piergiorgio Cazzaniga will be showcased in two locations: Feria Hábitat and Andreu World's showroom.
At Feria Hábitat, Andreu World, will introduce their new collections for Outdoor, new versatile exterior seats and tables, developed from materials resistant to harsh weather conditions and intensive use, respectful of the environment and requiring only simple maintenance.
For this edition, the Andreu World stand at Valencia's trade fair (N3-P2 Stand A11) transforms into welcoming and diaphanous space. Using natural wood as the common language and nexus, the exhibition space becomes an "architectural" house of wood traveling through exterior zones (terrace and garden where the new indoor and outdoor collections will be presented).
Among the new Outdoor collection, the starting point is the Nuez Outdoor chair, – originating from the idea of its designer, Patricia Urquiola, to create a seat from a single fold, modeled, as if it were a sheet of paper – and is now offered for exterior use with a recyclable thermopolymer shell and with teak wood, sourced from sustainable forests, respectful of the naturalness of the design and offering great resistance for its exterior use. For its part, the chromatic range of the Aire collection – design by Piergiorgio Cazzaniga – grows with new colors, dark blue, dark green, oxidized red, for the seat and lounger versions. Teak wood intervenes in the new versions of Sand, Wind – LievoreAltherrMolina – and Reverse with new durable tabletops such as Dekton that allows these collections to be integrated into all types of exterior projects.
The central zone will be occupied by another new product: Dado "curve" modular sofa, design by Alfredo Häberli that – thanks to new components – curves, corners, ottomans -, becomes a complete seating system capable of adapting and organizing the interior of public and private spaces.
In parallel to Feria Hábitat, the Andreu World showroom will display the new collections created by international designers such as Patricia Urquiola, Benjamin Hubert, Alfredo Häberli and Piergiorgio Cazzaniga for Andreu World. For this, a large portion of the exhibition space has been renovated, that will also host the rest of the seating and table collections for public and private spaces (from the home, to work spaces, restaurants, hotels, and exterior spaces). Do not miss this year's event and discover the new 2019 collections with us.
http://bit.ly/FeriaHabitat2019
Come and visit us September 17th through 20th at:
1.Feria Habitat Valencia N3-P2 Stand A11
2.Andreu World Showroom Urb. Olimar – Los Sauces 7 Chiva (Valencia)
3.Mercado de Colón. Earth Exhibition
 PRESS PREVIEW
You have a double event on September 17th. We hope you can join us at our Feria Habitat stand at 17:30h to see the new 2019 designs. At 18:00h we will depart for our showroom where you can discover the latest collections from Patricia Urquiola, Benjamin Hubert, Alfred Häberli, Piergiorgio Cazzaniga and Lievore Altherr Molina.
Come and enjoy the cooking demonstration! To finish, we will celebrate the occasion with delicious tapas and a cooking demonstration in our garden. We are looking forward to seeing you!
Press Preview
New 2019 Designs
September 17th at 17:30h
Nuez Patricia Urquiola
Meeting point
Andreu World Stand
Feria Hábitat
17:30h Press tour – Feria Habitat stand
18:00h Depart for Andreu World showroom (*)
18:30h Showroom tour
19:00h Cocktail
(*) Free shuttle service
RSVP:
Cristina Salavert
+34 660262307 press@andreuworld.com