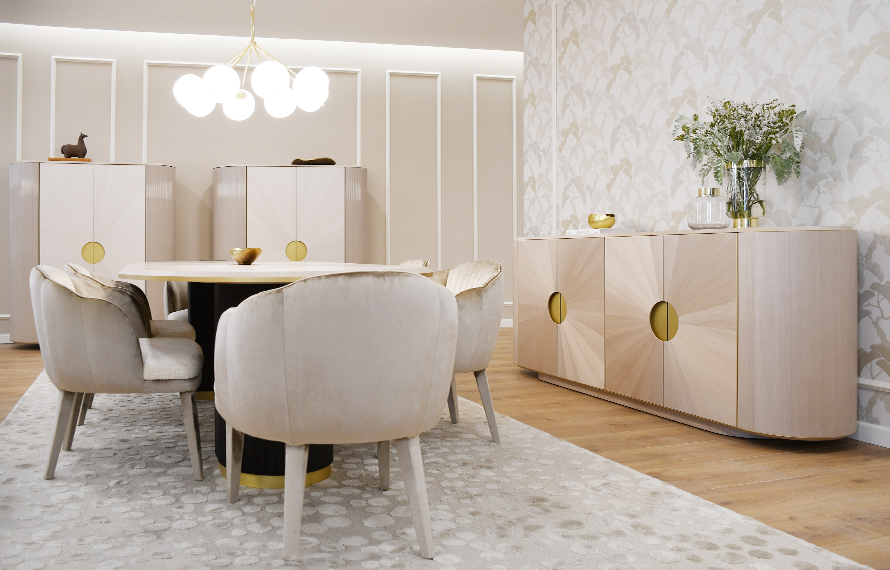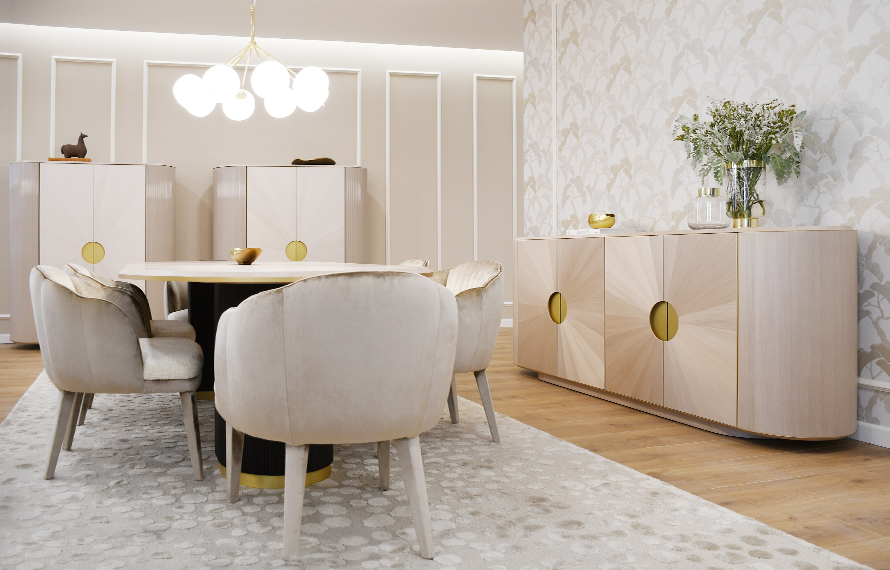 Dare Interiors presents a modern classic collection, mixing know-how with skilled craftsmanship. Dare Interiors has the ability to bring sophistication to the most distinct interiors, as it gathers the best of refined modern classic furniture and the bespoke quality of handmade indulgence. Singular and exclusive, it has its own expression and magnetism. Dynamic and versatile, Dare Interiors is capable of giving character and soul to cosmopolitan ways of life. 
Ambiances are filled with lightness and allurement, mixing grey and gold tones, distinct textures, velvety upholstery, ribbed wood and artsy décor, evoking an elegant simplicity that emerges from the use of noble woods, marble, rich veneers, subtle brass inlays and intricate marquetry work.  
The living room is a place of relaxation and ease, furnished with pieces that bring lightness and gracefulness to your home. Laze sofa and Allure armchairs reflect the peacefulness and harmony of this environment while Aim coffee tables add perspective and the concept of integration to the equation. The dining room is the embodiment of finesse, an amalgam of tasteful creations that encompass the groundbreaking Aim oval dining table, the delicate Caress chairs and the radiant Appeal sideboard.  
Based on the proposition that luxury does not have to be loud to be acknowledged, Dare interiors happens when timeless meets contemporary; when your expectations are defeated by the challenge of accepting difference and embracing change.