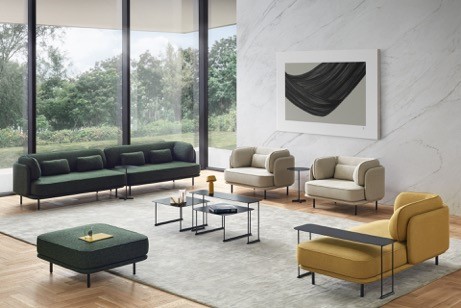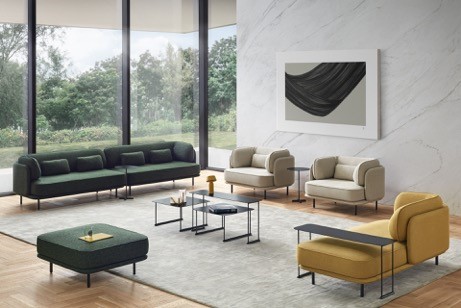 CARMENES, a reference in the creation of designer furniture, will be present at Feria Valencia with its Easy Living collection, featuring new finishes and dimensions. The firm will also reveal the Heritage sideboard, designed by La Mamba, which explores the company's intrinsic visual language.
At the Hábitat fair, which will be held from 18 to 21 September at Feria Valencia, Heritage will be on show in two new versions: one taller, at 1.23 x 1.13 metres, and another reduced version, measuring 2.13 metres x 63 centimetres.
The Easy Living collection is defined by its timeless, subtle and sophisticated character, which transmits its aesthetic essence to the spaces it adorns, whether residential or contract. Pieces of furniture in which every detail is taken care of, from the design to the raw materials and production processes. Sofas, armchairs and tables resulting from the collaboration of CARMENES with designers such as Francesc Rifé, Jorge Pensi, Arnau Reyna and La Mamba.
As an innovation, the brand will present a new version of the Majestic sofa with a depth of 90 centimetres, in which design is very comfortable when sitting in different postures.  Majestic, created by La Mamba, brings together comfort and lightness with a padded body that combines straight and sinuous lines and exudes sophistication.
During the four days of Hábitat, CARMENES will also promote two additional collections: the Protos and Loft sofas, both by the designer Lluís Codina.
Protos represents a reformulation of the classic sofa, with a deeper seat and greater comfort thanks to the materials used in the structure and in the cushions, which include polyurethane and goose feathers.
As for Loft, this line makes it possible to choose the right type of sofa for every moment.  The wooden structure of this piece allows the seat to be modified to reveal its multiple personalities, which are complemented, moreover, by its pouffe and corner seat options, which add to its versatility.
Lluís Codina is also the author of the Armand armchair, another of the proposals that CARMENES will show at the fair. A compact and visually elegant chair that is characterised by an expressive solid wooden frame and its capacity to provide warmth to any environment.
In the configuration of its stand for Hábitat, CARMENES has collaborated with URBATEK – PORCELANOSA, XTONE, Omelette and Vibia.
Carmenes
Carmenes (Sabadell, 2011) is a company specialised in upholstery and in the creation of original furniture based on a contemporary design, the manufacture of which brings together the most advanced technologies and the detailed and painstaking work of skilled artisans.
The firm creates pieces intended to last, based on the strictest principles of tailoring and traditional cabinet making: timeless chairs, armchairs, sofas, tables and sideboards distinguished by their sophisticated aesthetics, their comfort and their functionality and which manage to define the essence of the room they inhabit, whether in the home or in spaces for public or commercial use.
STAND: Pabellón N2-P2 Stand A23