Capdell, a renowned manufacturer of contemporary design furniture, is participating from September 19 to 22, 2023 in Feria Valencia (Hall N3 P2, stand A23) where it will show its latest furniture proposals for furnishing environments for the first time indoor and outdoor, Contract and Residential. Proposals that have been developed together with the designers Mario Ruiz, Yonoh, Gabriel Teixidó and David Redondo.
Hábitat Valencia is the event of the sector with the greatest national relevance in which, as every year, Capdell attends to present its latest developments in furniture and equipment for the home and public spaces.
These are the different proposals of the brand so that interior designers, decorators and architects can be inspired for their projects and can display a wider range of combinations and aesthetic possibilities together with the rest of the products, which can be seen at Hábitat Valencia.
Capdell maintains its commitment to elegant, versatile and functional designs, following the trends in decoration and interior design, but taking into account the use of materials that respect the environment.
This is demonstrated by these four collections whose designs combine perfectly for different environments, Contract, Residential, Hospitality and office and have been developed with natural, certified materials, and honest with the environment.
Thanks to their materials, textures, colors and shapes, Capdell's new furniture proposals are in line with its mission of offering highly innovative and quality designs for different spaces. Capdell furniture makes it possible to turn spaces into environments of inspiration and creativity, idyllic, singular and unique with an exclusive elegance that will delight any lover of well-being and good taste.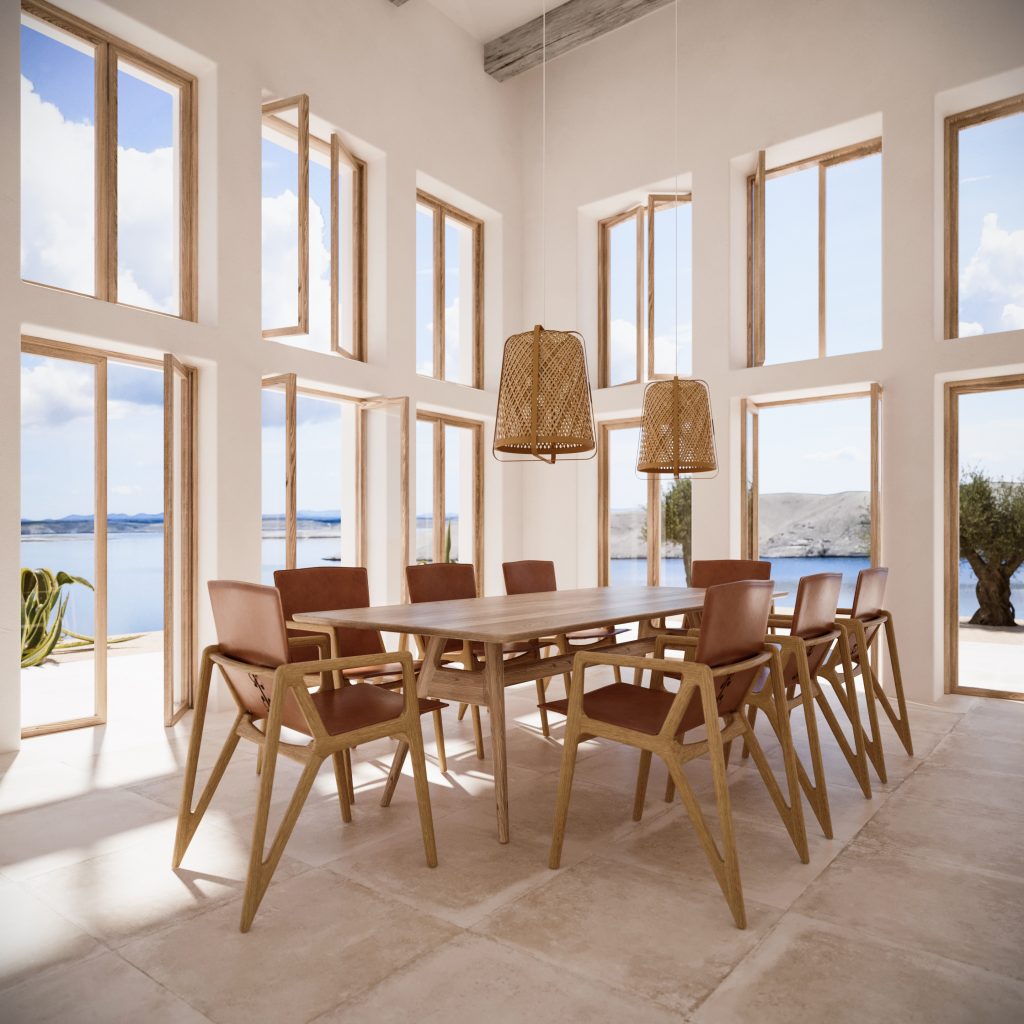 ATRIA COLLECTION
Collection of the acclaimed designer Gabriel Teixidó, it is a chair with a high level of craftsmanship, its solid oak wood structure is very robust, but light. Very
easy to move and manipulate. Its seat, made in two pieces of leather, provides a very comfortable and adaptable seat to any user.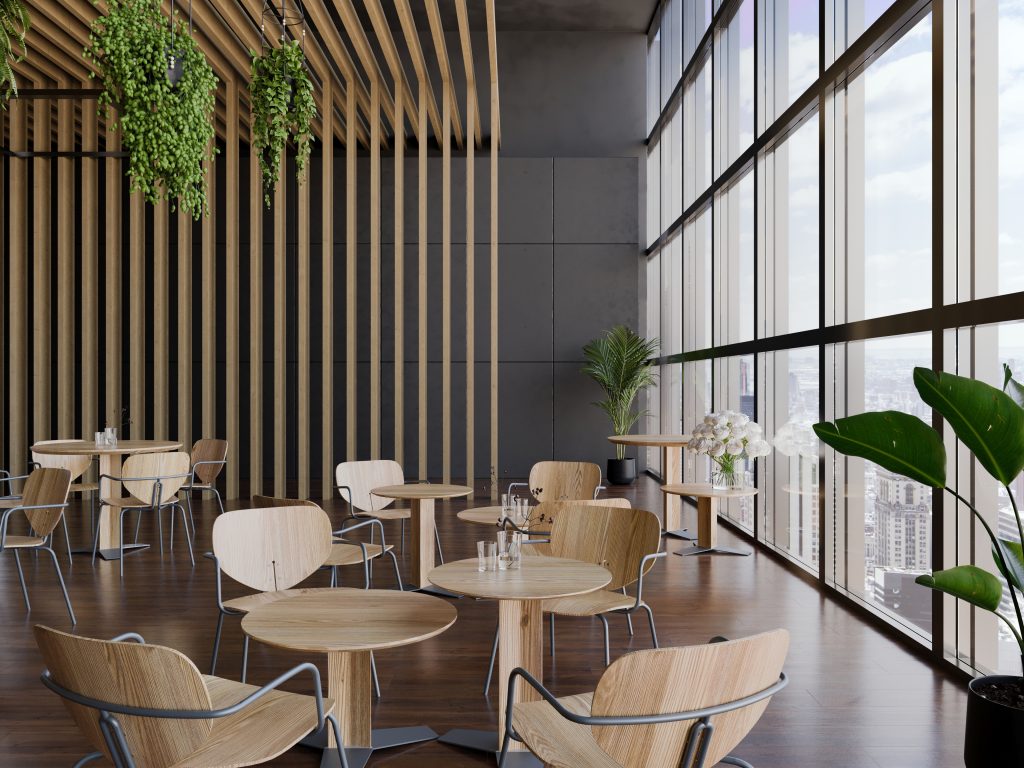 MARIETTA COLLECTION
Marietta is a collection with a fresh and customizable design that leaves no one indifferent. It is designed by the famous Yonoh studio. The name of the collection comes from the Valencian language, referring to the concept on which it is inspired, the ladybug. It has a very fun aesthetic. The collection is made up of a chair, armchair, armchair and stool, it is light and stackable, it is suitable for both indoors and outdoors and fits in an infinite number of spaces.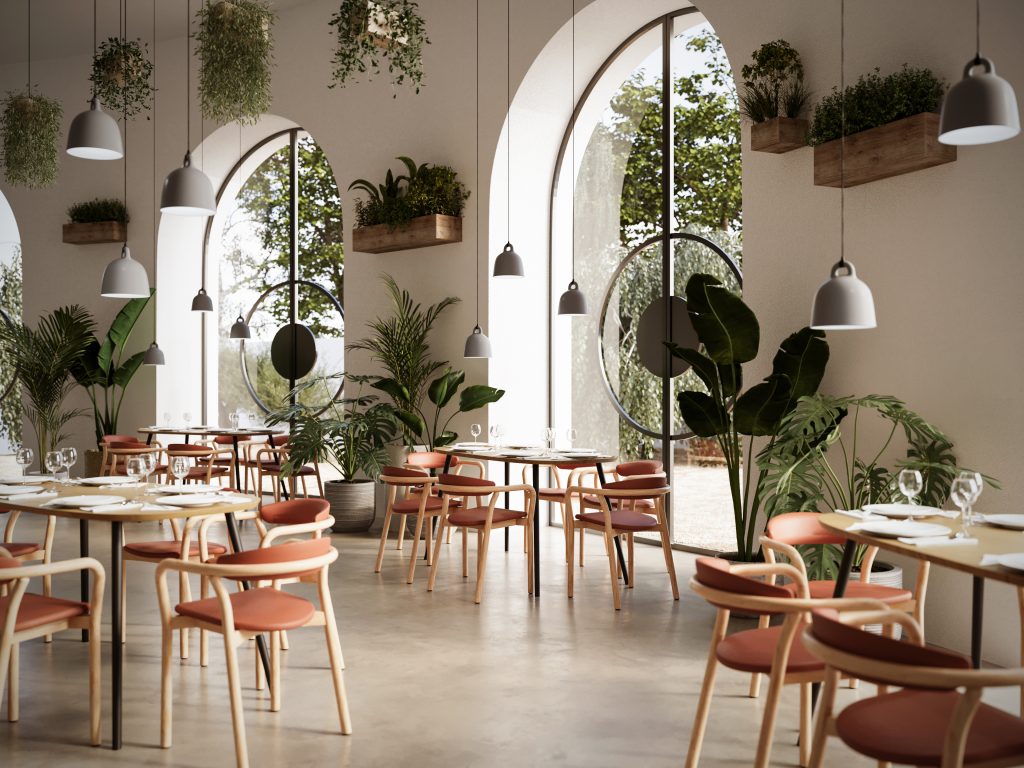 CÉCILE COLLECTION
Chair designed by Mario Ruiz, national design award winner.
It is a friendly and warm collection that evokes crafts and manual labor. Made of solid ash wood, this design has the quality of being stackable.
Cécile is an indoor collection. Due to its aesthetics and resistance, it is a chair made for any space, from the most demanding contract projects to the most exquisite residential interiors. On this occasion, its pre-launch will be presented, its launch will take place later during the second half of the year.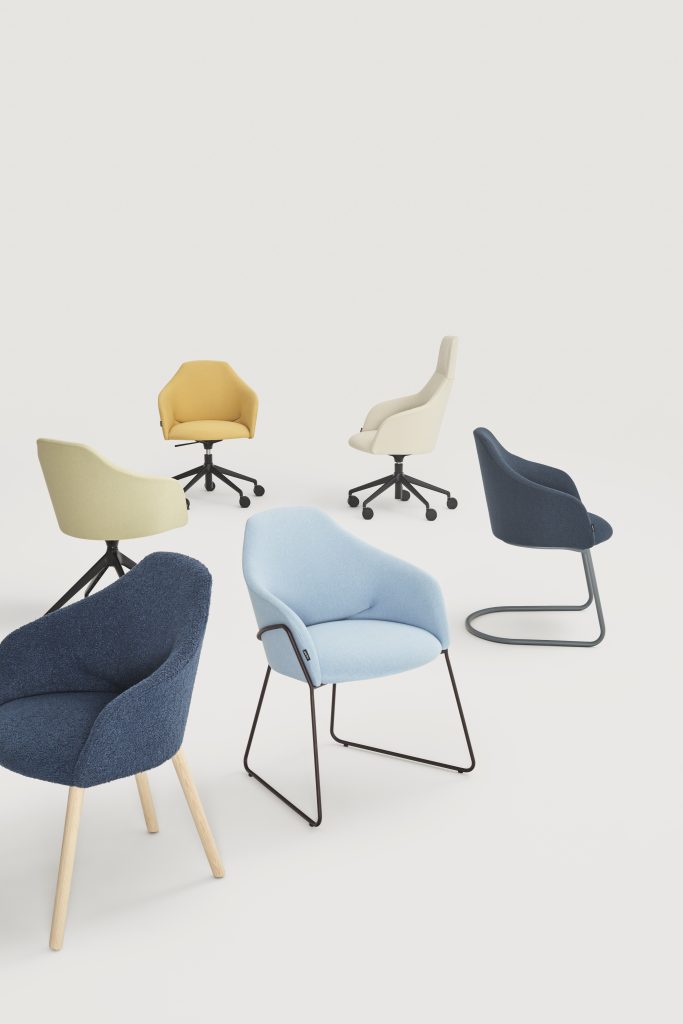 HELIUM COLLECTION
The collection stands out for its voluminous shapes, which appear to be inflated like a helium balloon. It is a product of designer David Redondo, a young talent. Its curves fit the body, enveloping the individual in a very comfortable and warm way. The most remarkable thing is that the collection has a wide variety of bases: corporate legs, with skate wheels, cantilever and ash wood.
For greater resistance, the wooden legs are inserted into a metal structure. The metal sled base hugs the shell, following the line of the smile drawn by the upholstery. The cantilever base provides a gentle rocking when seated, conveying a feeling of flexibility and comfort.
ABOUT CAPDELL
Capdell is a Valencian firm specialized in the manufacture of contemporary furniture for residential environments and contract spaces. All its furniture is produced with noble and durable materials and in which the design is considered as a living element capable of transmitting emotions. Work on every detail, from functionality and aesthetics to comfort, ergonomics and quality.
Founded in 1967, the brand's commitment to sustainability, the environment and care for nature have been essential points. Through responsible management and a meticulous selection of materials and processes, it has managed, over the years, to balance the impact on the environment.
From the beginning, Capdell has positioned itself as one of the leading European companies in the production of furniture. This has also been possible thanks to the collaboration with national and international designers of great prestige and experience such as Mario Ruíz, Yonoh, Gabriel Teixidó, Patrick Norguet, Studio Sebastian Herkner or Claesson Koivisto Rune, among others.
www.capdell.com