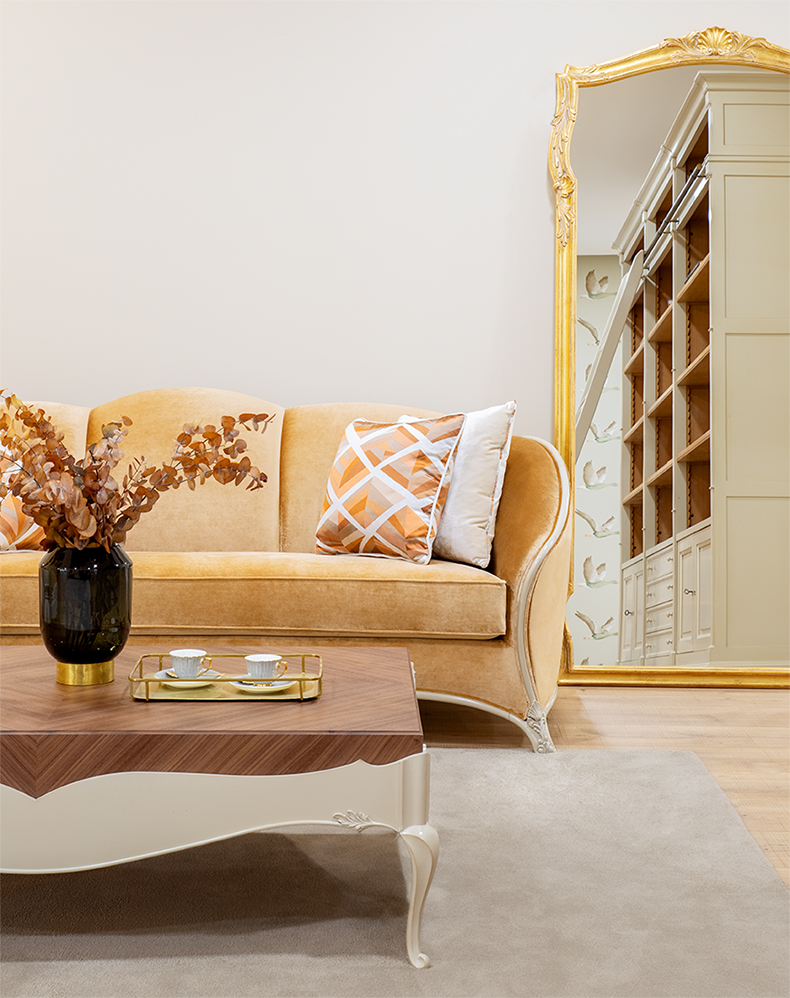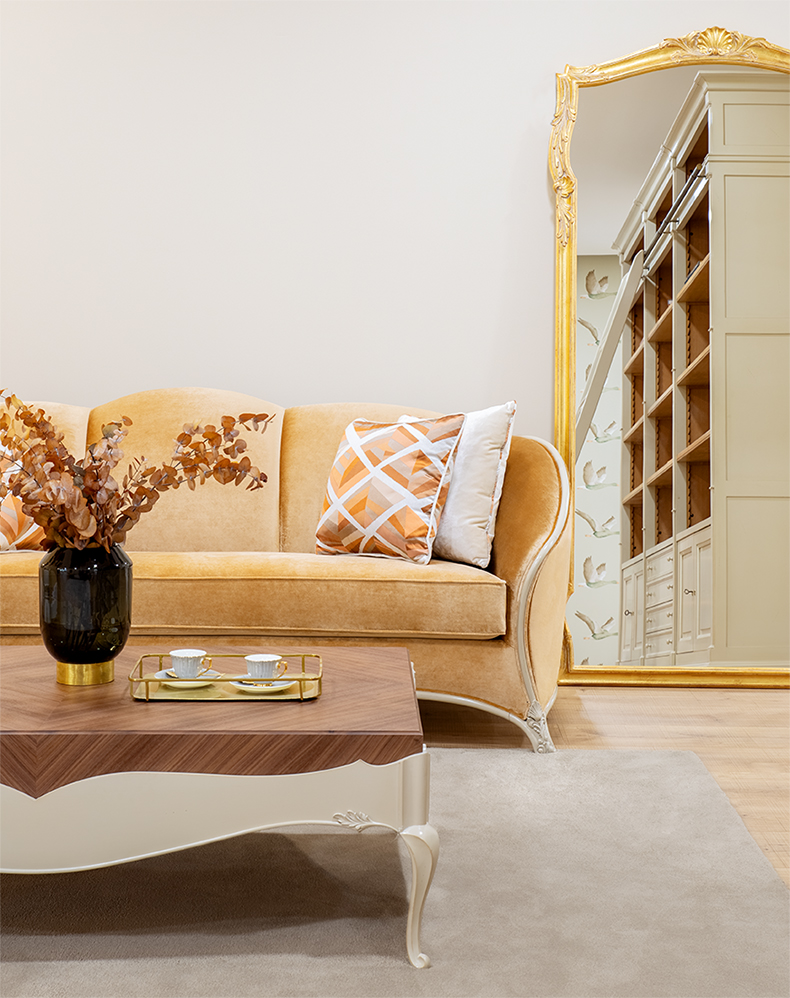 Many aspects of life change over time: haircuts, happy places, friends, … In spite of all those changes, a classic is always a classic. Trends come and go, but classics stay and that is what makes them memorable – standing the test of time.  
AMclassic has been creating and perfecting classical designs with a passion for history, artistry and handcrafted pieces since 1962. Ambiances filled with grace, elegance and a pop of color display the delicate and intricate nature of the brand.  
The latest AMclassic living room feels like a walk in the park on a sunny autumn day: calming and pleasing. Grace sofa embodies comfort and charm – its warm presence is inviting and lights up the room. Embellished with simple décor, Lotus coffee table represents a union, the perfect allegiance between typically classical traits and contemporary features, as two different periods of time that come together in one piece.  
On the other side, Pompadour showcase presents an intense interior finish that contrasts with its subtle exterior. Its design favors the typical classically contoured silhouette that, combined with Claire single seat, brings lightness to an already refined environment. Gently carved floral motifs add to the delicacy of the latter piece, evidencing its serene character.  
Adaptable, light and graceful, this living room ambiance reflects the love of experienced artisans, the creativity of skilled designers and the hard work of a committed team.