Genuinely "Made in Italy" and with great attention to the environment and to the user, Aerre Italia products embody a new concept in furnishing, where attentive to the elegance and charm of objects as well as to their ethical content are key factors.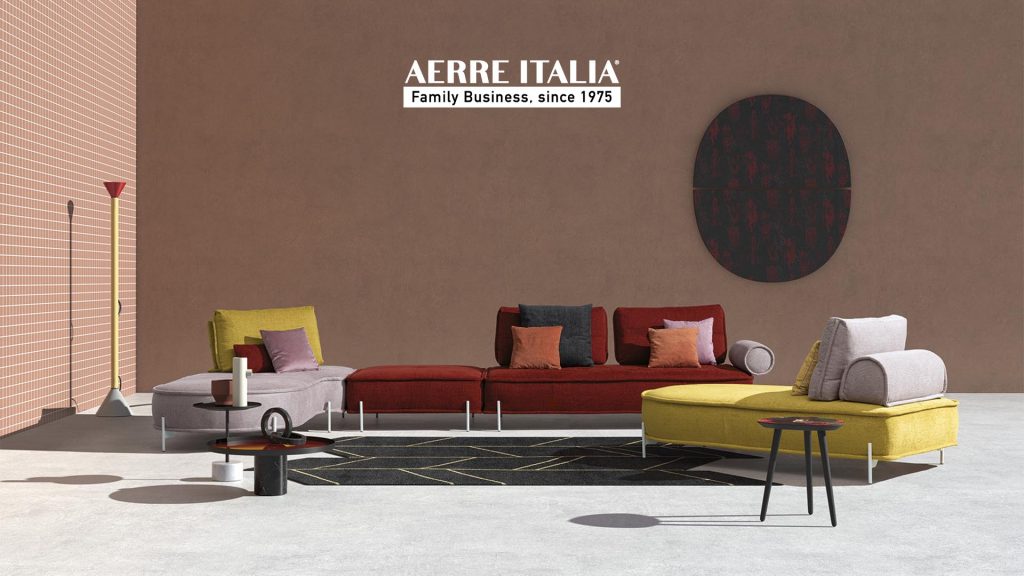 AERRE ITALIA internally combines elements of value such as tradition and modernity, individual talent and industry, craftsmanship and innovation. In 1975 Vincenzo Arena, a skilled upholsterer, founded AERRE ITALIA in his hometown, Forlì, a major handcraft center in the Italian upholstered furniture sector.
His sons, Alessandro and Andrea, breathed this air of craftsmanship from an early age, experiencing their father's company in every nuance. In the 90s Vincenzo began collaborating with the most talented artisans in the area with a quality-oriented approach, enhancing an exclusively Italian production at every stage of the process.
In a short time AERRE ITALIA creates its unique range of customized products which is successfully presented to the market. While France is the first commercial partner, over the years the sales of AERRE ITALIA take on increasingly international connotations.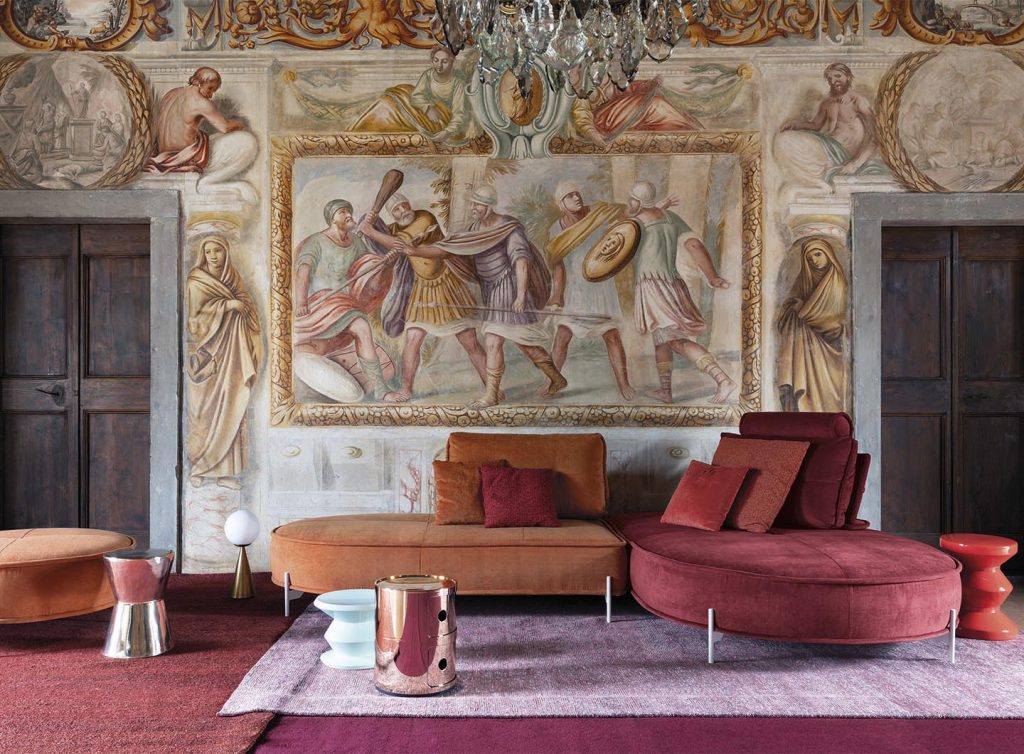 Today, after more than 40 years of activity, 80% of its export turnover comes from 6 different markets.
AERRE ITALIA believes that innovating also means satisfying dreams and anticipating needs: not only inventing new stylistic or planning solutions for interior design and well-being, but also respecting the environment, with state-of-the-art technologies, new production processes, new materials.
Every project of AERRE ITALIA comes out from the creative freedom of Andrea Arena – Chief Designer – and from his originality, with a passion for objects presented in an unconventional way to reinvent new uses and styles: empathic, friendly, enjoyable products.