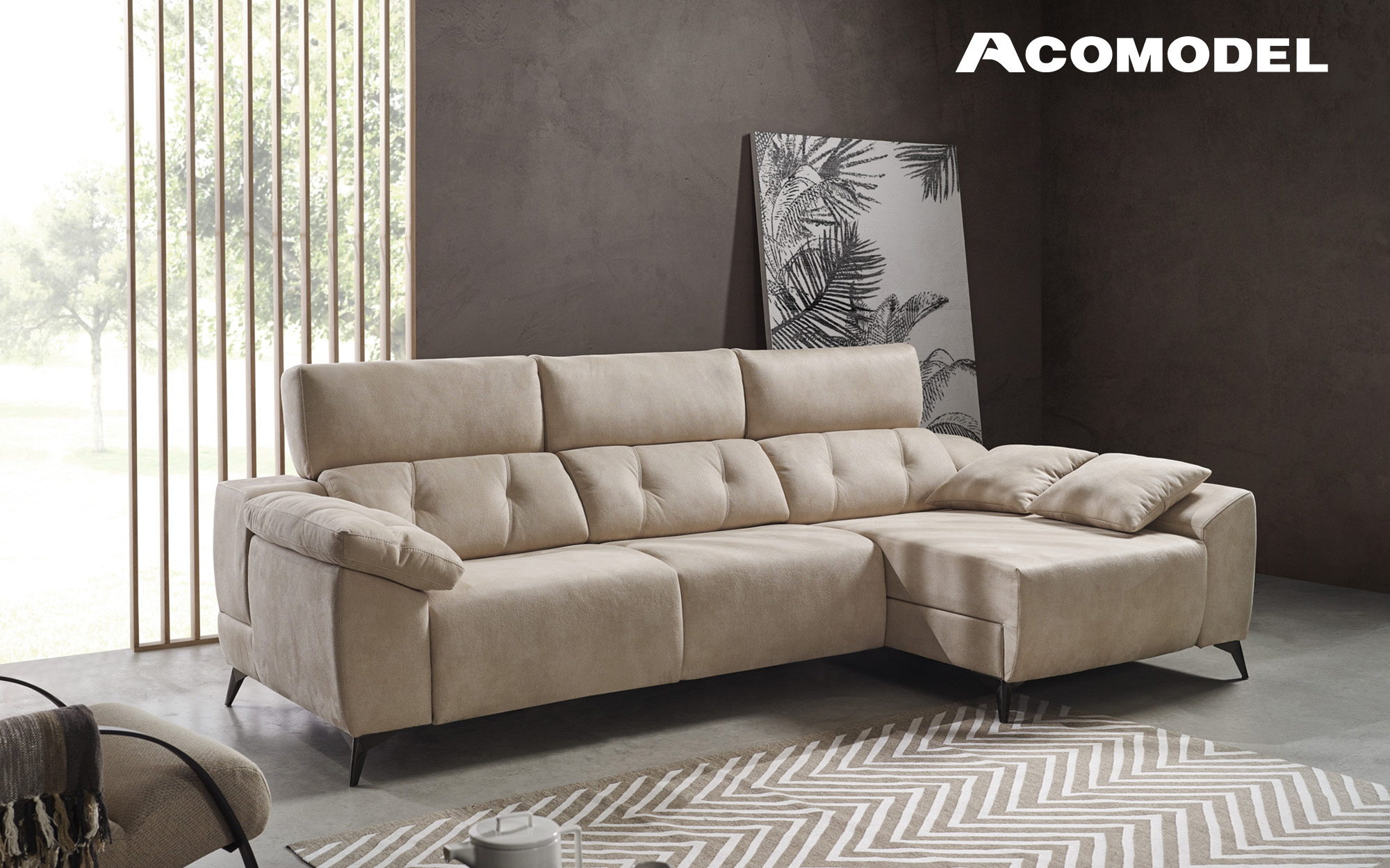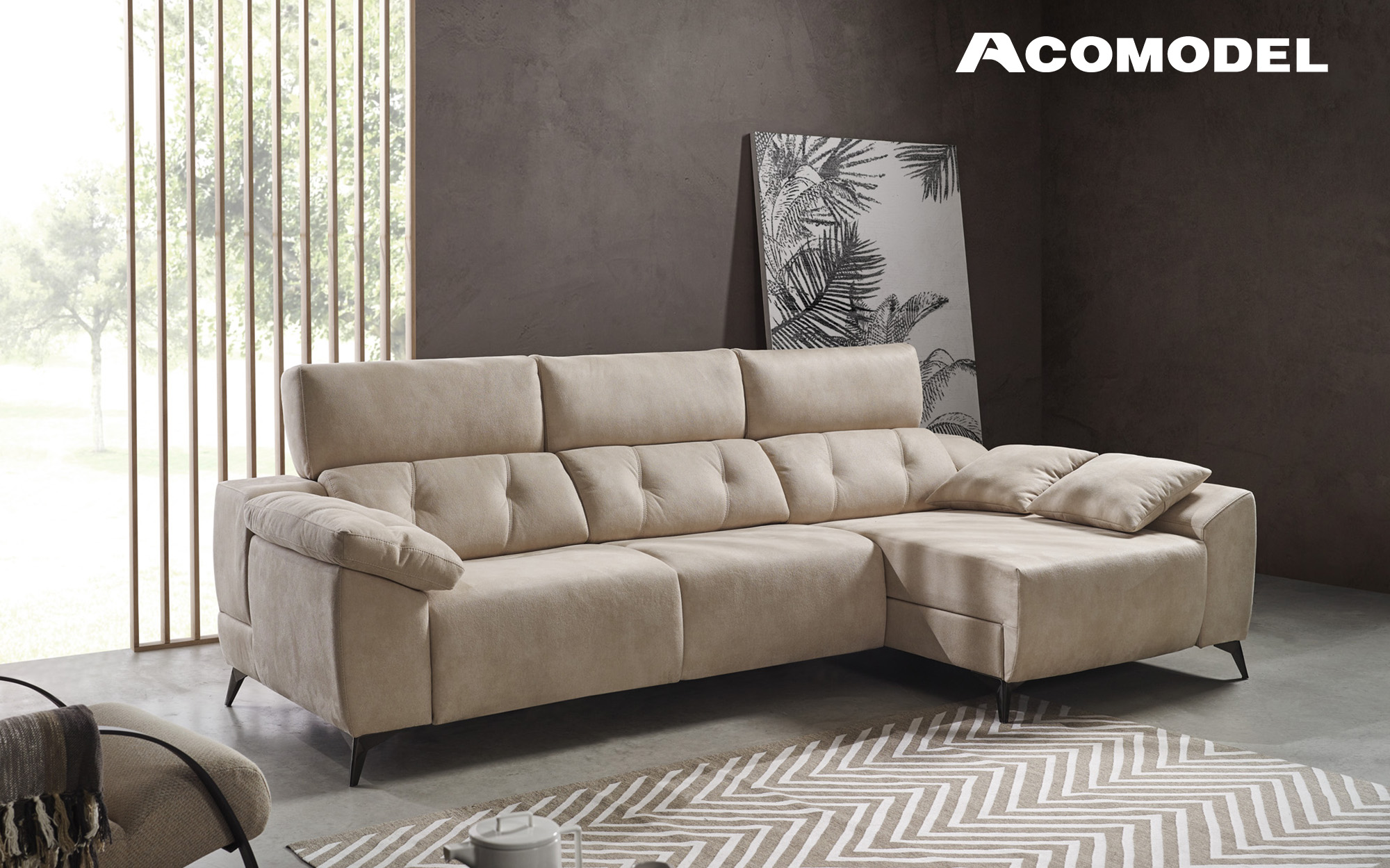 Acomodel will be present in the next edition of HABITAT furniture fair in Valence where we will display our latest models which we have developed during this year. One of the new designs we will be proud of presenting will be our ARES sofa with its sliding chest PLUS system.
This is an exclusive ACOMODEL model thought to satisfy both your personal needs and those of your home under the criteria of the most sophisticated household appliance: its minimalist design in its lines conquers every space and the different functions that its mechanism offers cover all the requirements that rest demands to the point of making the sofa into a makeshift bed.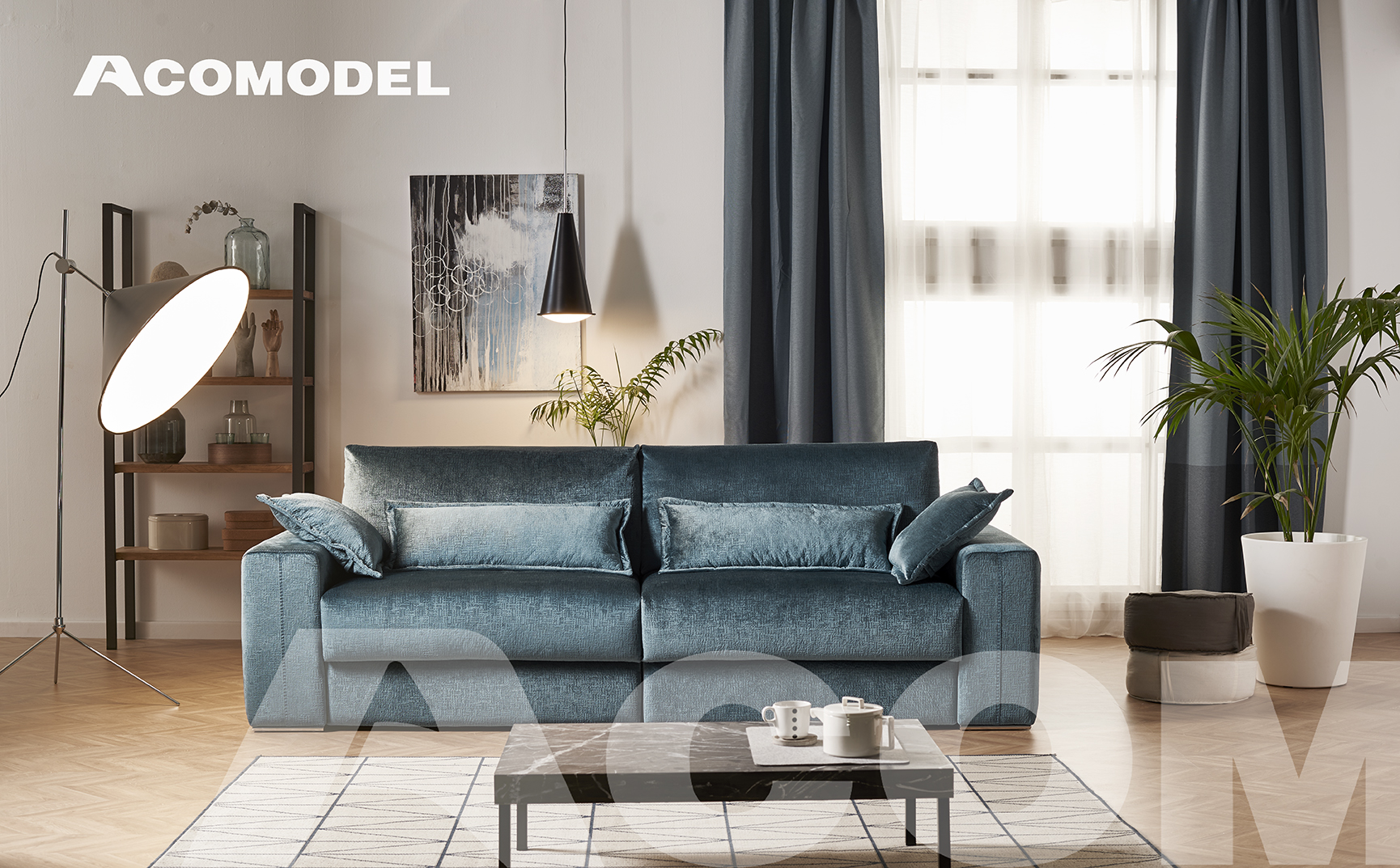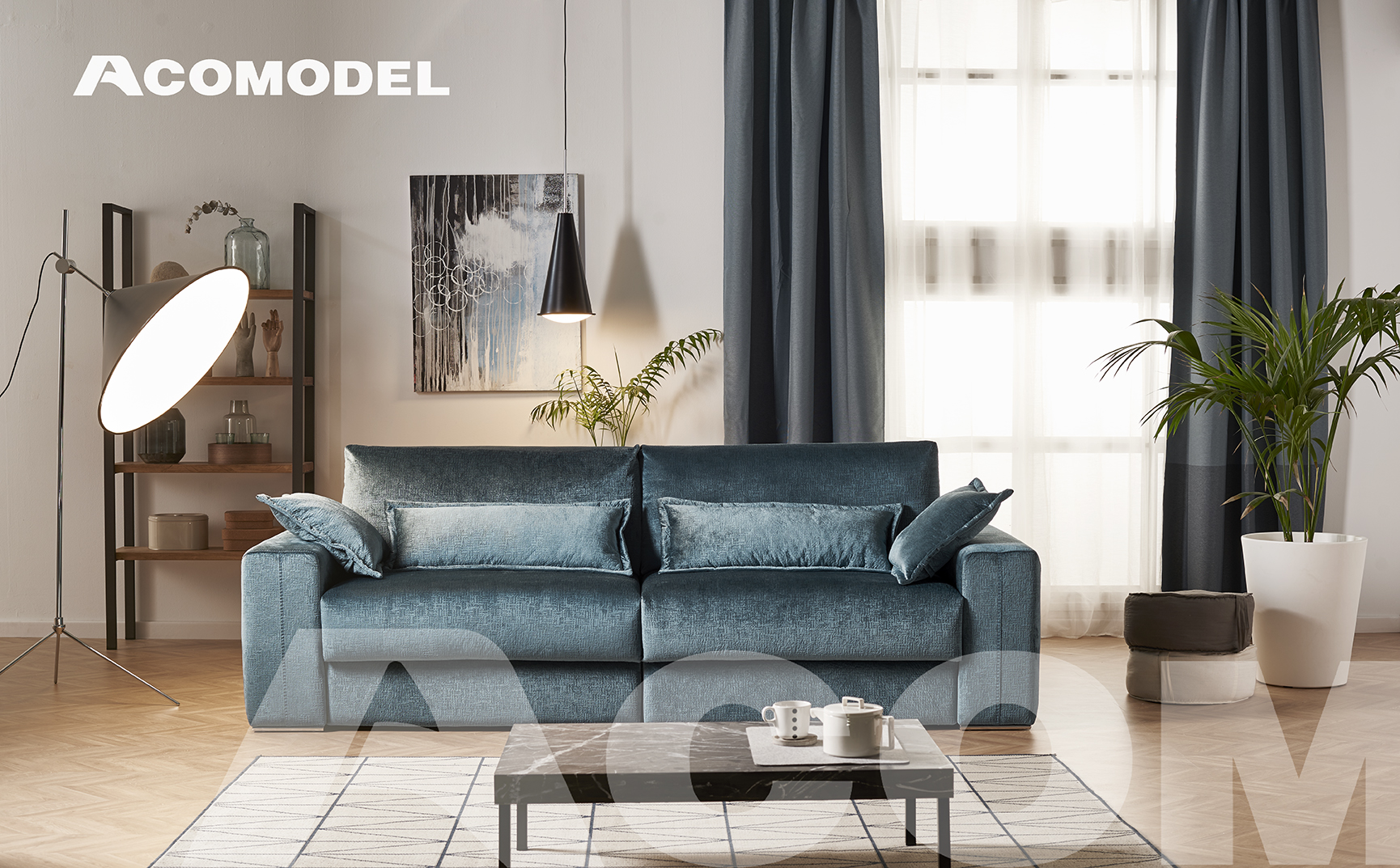 Acomodel are aware of the most essential moments in life and who they must be shared with and it is the reason why we always put the accent on our products' efficiency and in the case of ARES we have allowed ourselves to offer you the ultimate throne, a singular place to gather all family members.
Apart from having a look to all ancient models and fabric samples, you will also be surprised by the most acclaimed fabric which are undoubtedly revolutionizing the upholstered furniture market: those with easy clean treatment which help you keep your sofa in the best conditions for longer.
In Acomodel, we are full of joy and eagerly look forward to showing all of you the results of our hard work and thanking you for the opportunities you give us to make our projects come true.
See you in the next edition of HABITAT furniture fair in Valence!