Tura Collection (main pic)
The Tura chairs and stools are characterised by their graphically distinctive silhouettes. They are seats with friendly, serene and elegant shapes. The solid wood with its rounded finishes also provides a very warm and pleasant feel to the piece.
Its generous dimensions together with its studied ergonomics make it a very comfortable collection that can be adapted to different interior spaces.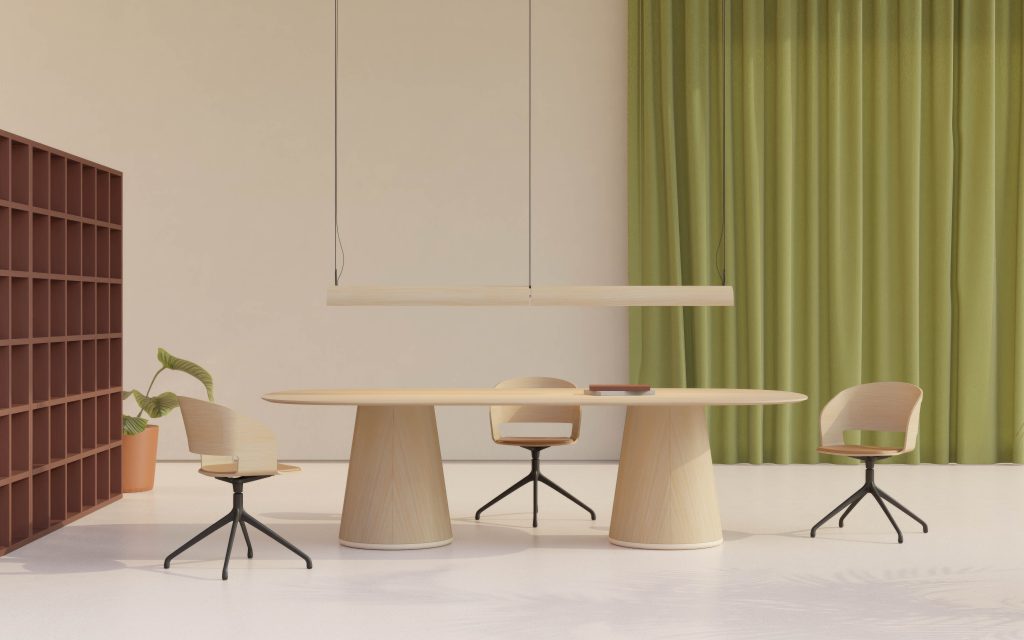 Conic Collection
Conic is a highly versatile table programme made up of central bases in plywood and tabletops in different formats and finishes. Its elegant conical shape presents a subtle geometric transition that transforms from a circle to a square, giving each base height its own unique shape.
Conic adapts to a variety of environments and usage needs, both in the catering industry and in work environments, where the tables can integrate connectivity. Conic bases work both individually and in multiple configurations to create high-capacity bars and tables.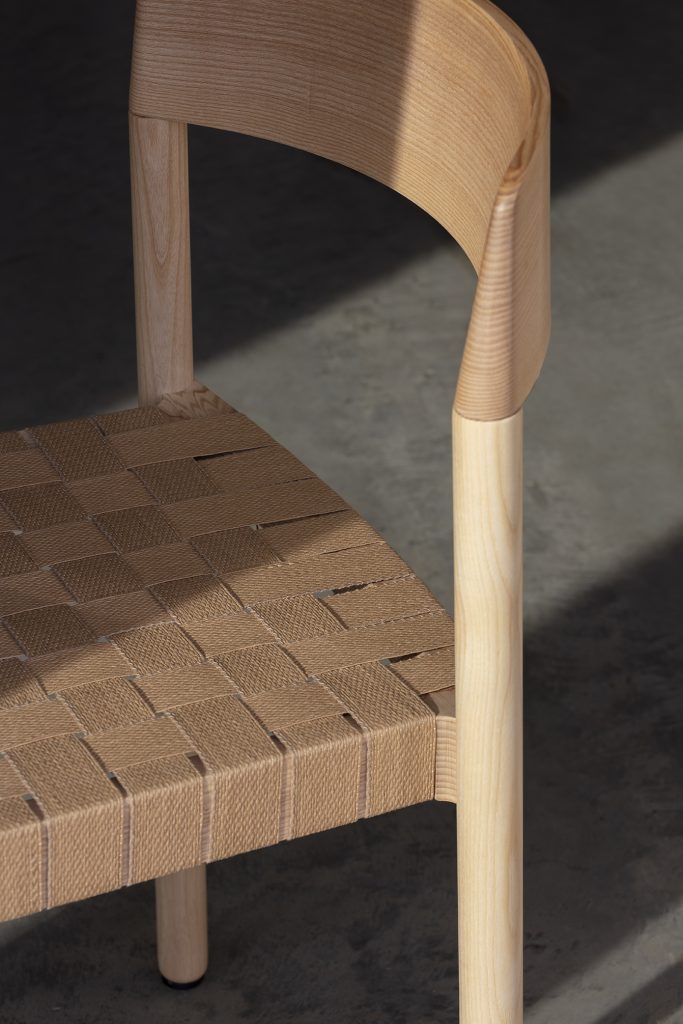 Nela Collection
The Nela collection, designed by Emiliana Design Studio, is characterised by its aesthetic and constructive simplicity.
It is manufactured in ash wood and its backrest seems to have been sculpted to delicately mould to the back. The seat can be woven with different materials to offer a soft and comfortable sitting position. Nela is a quiet, austere, balanced collection, without complexity or visual dominance. Thanks to its versatility and timeless presence, it adapts naturally to any environment.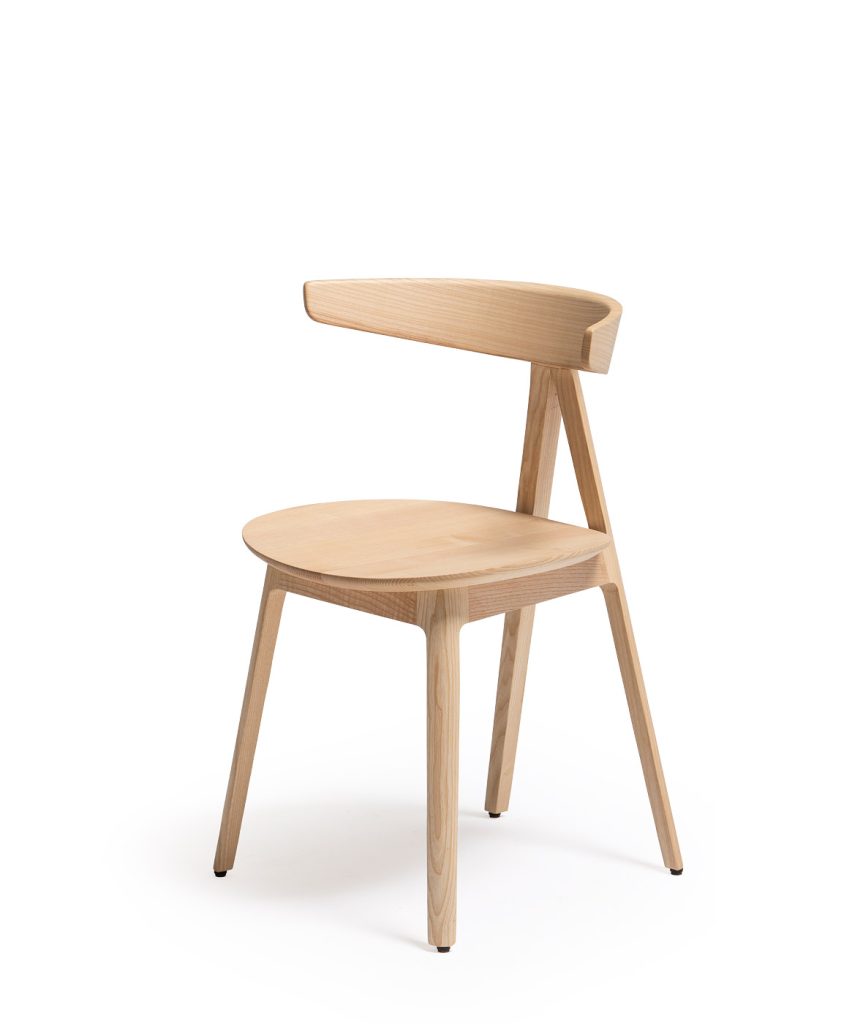 Compass Collection
Compass is characterized by its dynamic shape and use. This compact sleek chair is inspired by bistro style. Its original look invites us to socialize and to enjoy it in any space casually.
Iconic, versatile and light, with high quality details in solid wood or combined with metal, it supports the most demanding contract.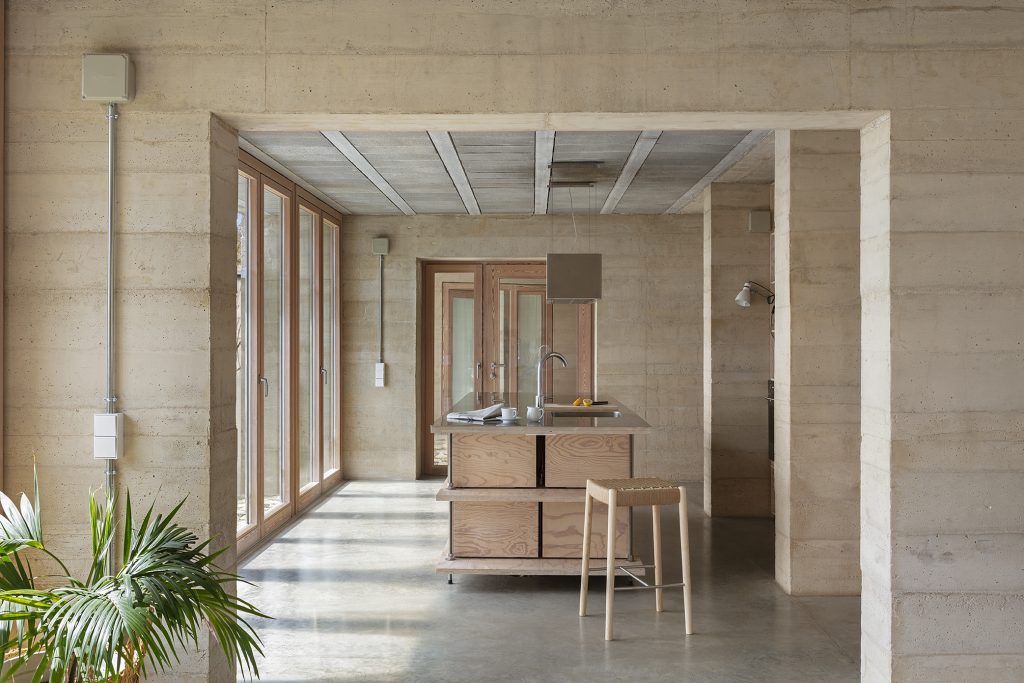 Bogart Collection
The Bogart collection is a contemporary, robust and comfortable reinterpretation of traditional bulrush chairs. Craftsmanship and timelessness are  the  defining  concepts  of this iconic seat collection, very present in our collective memory. In all its versions, chair, armchair or stool, the Bogart seats remind us of the quintessential Mediterranean chair.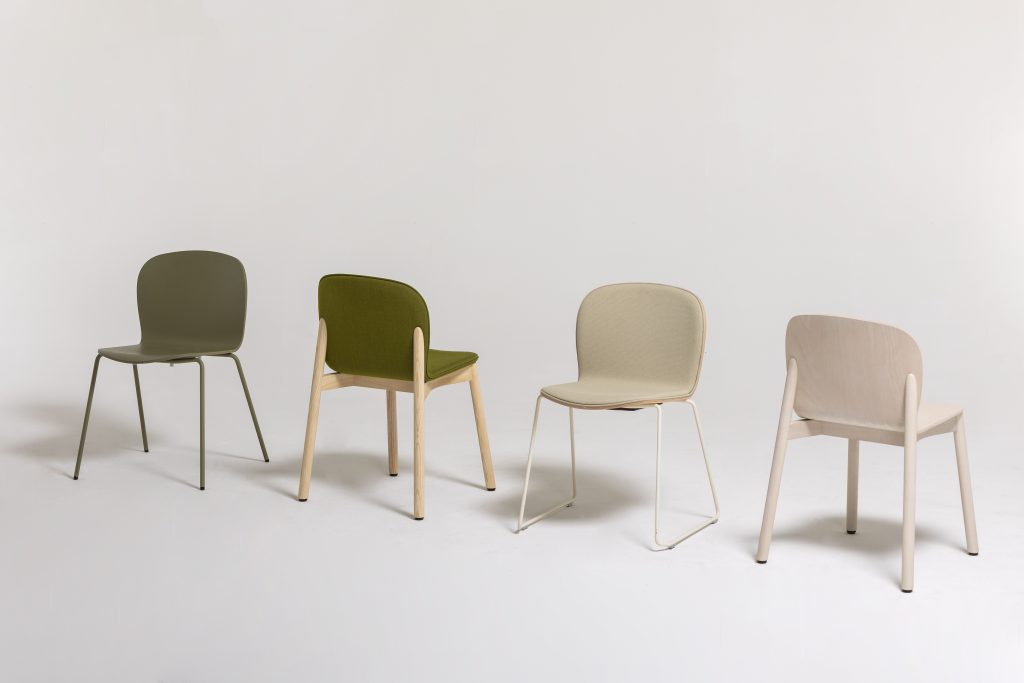 Ona Collection
Ona is a chair crafted from a single sheet of plywood, which expresses its rounded and subtle forms through its simplicity and elegance.
Its versatility allows it to adapt to a wide range of needs, both for more challenging spaces as for other settings, where it always brings warmth and style. Combining different finishes and materials it adds multiple solutions to different environments and possibilities.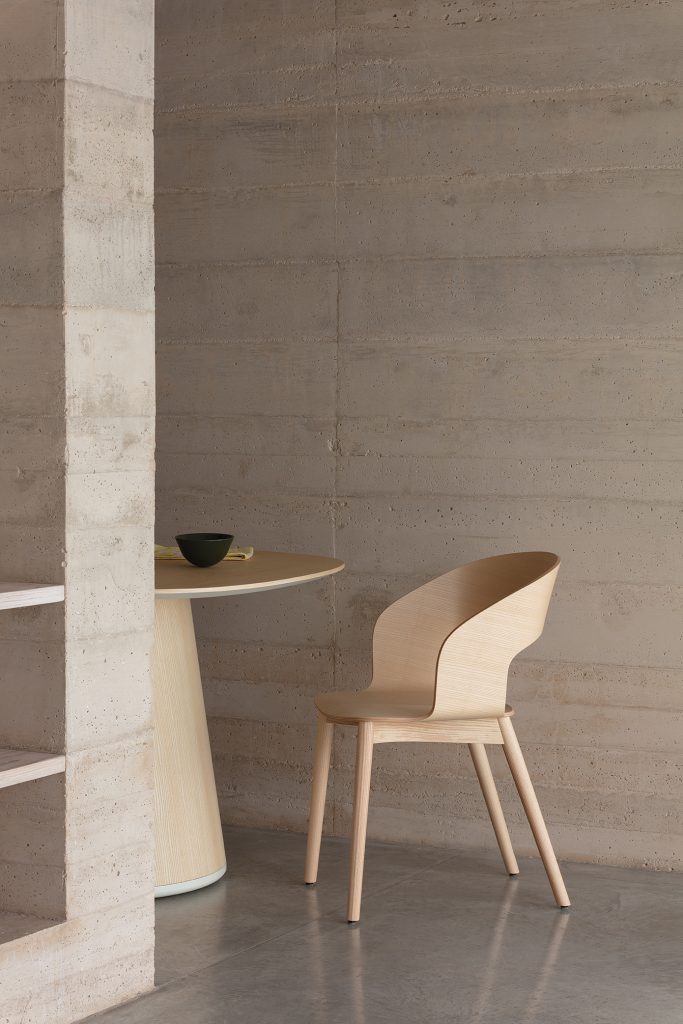 Goose Collection
Goose is a collection of chairs with organic and calm lines. In a gesture of simplicity and precision, a single sheet of plywood curves to configure both seat and backrest, indulging the pliable warmth and expressiveness of the material.
Goose comes in five different silhouettes, chairs and a stool all highly comfortable, sharing a common aesthetic language which reinforces a sense of underlying familiarity.
Goose offers different options for legs and upholstery, suitable for restaurant areas and soft office environments.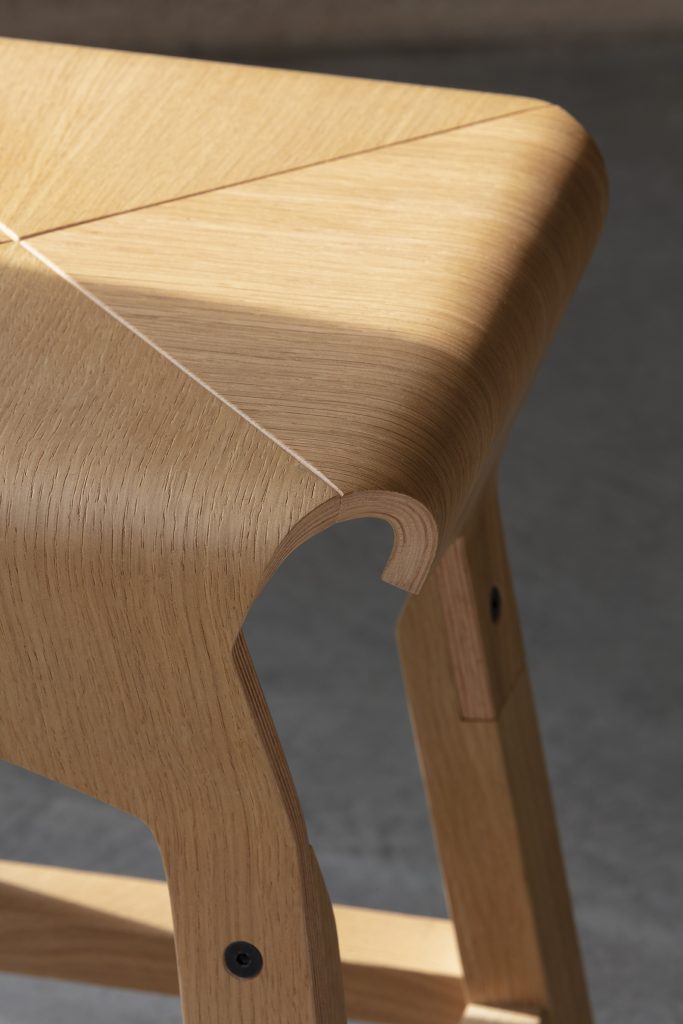 Naoshima Collection
The Naoshima stool collection designed by Emiliana Design Studio plays with the expressive and structural potential of curved wood. The virtuously assembled meandering silhouette of the seat suggests visual play between matter and nothingness.
Available in three different heights, the stool joins four identical pieces to create the seat, the extension of which connects to solid wood legs, creating a strong and stable result.
About 
Vergés chairs and furniture are the result of a combination of experience, vocation, quality and design. A family company born in Tortellà, a town in Alta Garrotxa, Vergés has been carrying out its business in the same location 50 years ago. Such continuance provides insight into the company's philosophy, personality and way of working.