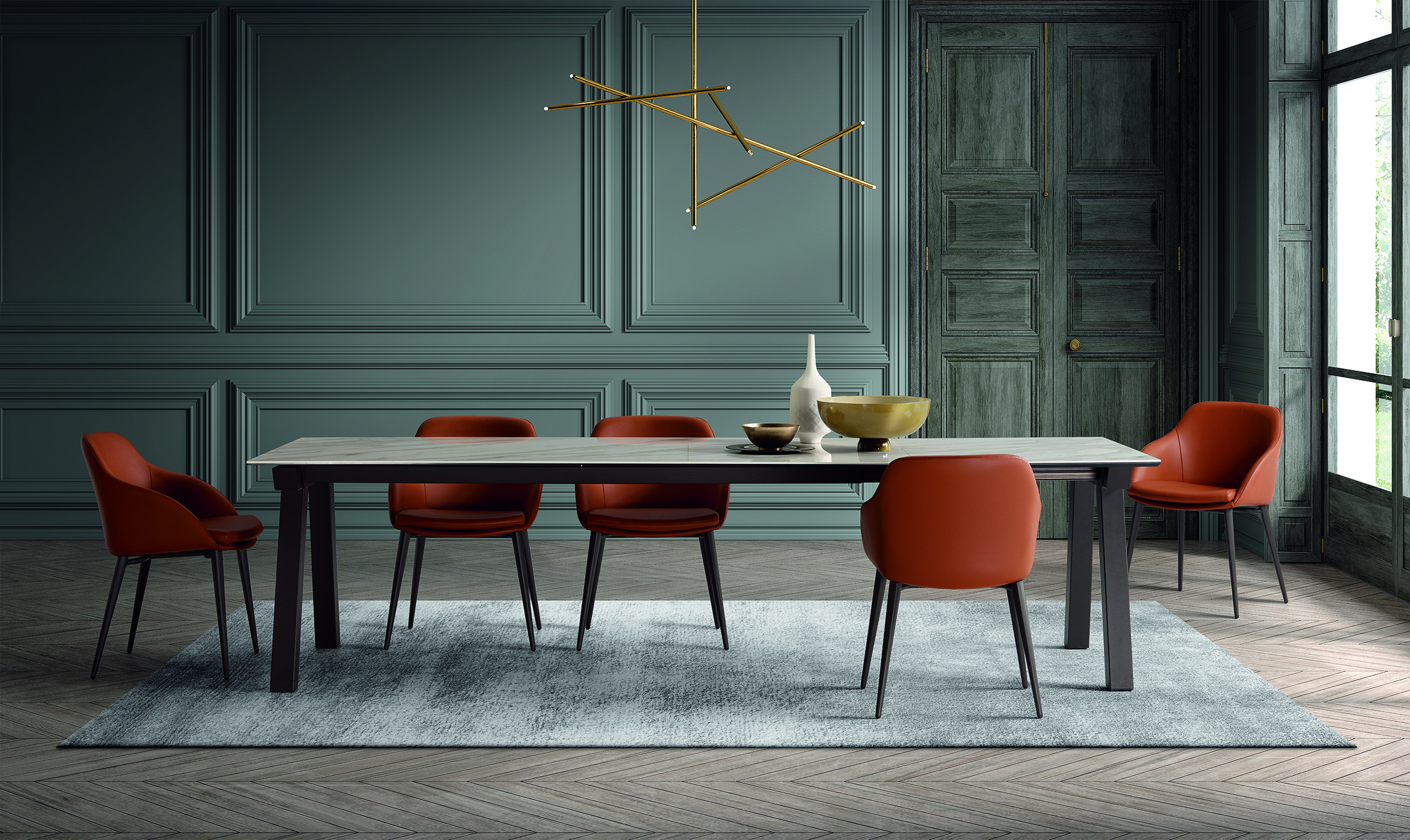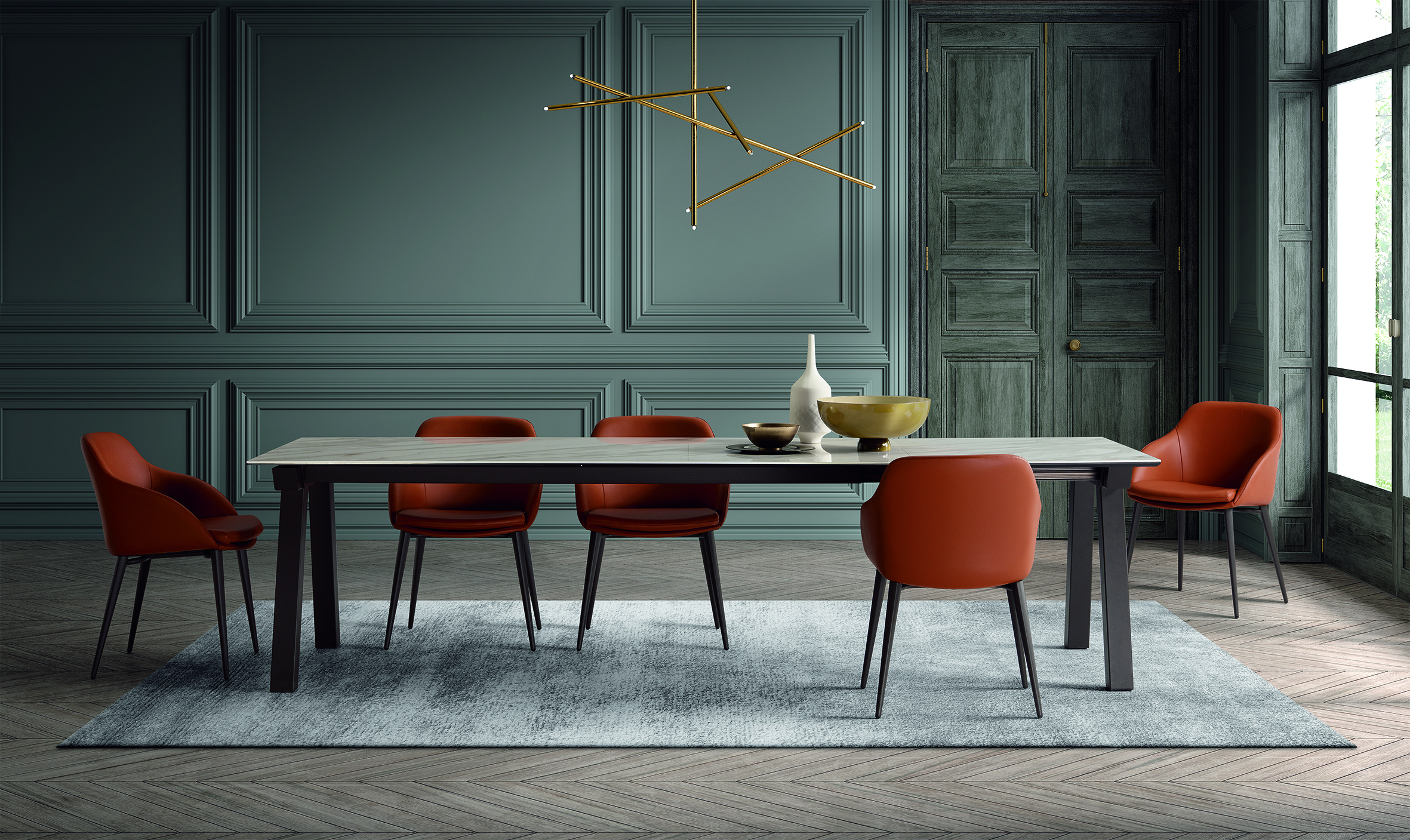 Sharing the experience and know-how from Mobiliario Auxiliar de Diseño SL with the creativity and professionalism of YONOH and SANTIAGO INDUSTRIAL DESIGN and also the internal department, born out Dressy. Versatile and timeless designs that evoke unique sensations. Designs of great personality and elegance created to inspire.
At this edition of Habitat Valencia, Dressy has designed an inspiring stand where it will present the Galera chair in addition to the classic Duero and Stay porcelain top tables and the Lap chair. Galera is a piece with a fully upholstered shell and removable cushion. Its warm and friendly design gives it outstanding comfort. Dressy will also take the opportunity to present the new ceramics and fabrics that have been included in the finishing catalogue.
Discover all the latest news in Hall N2-P2 stand F6, at the Valencia Trade Fair.