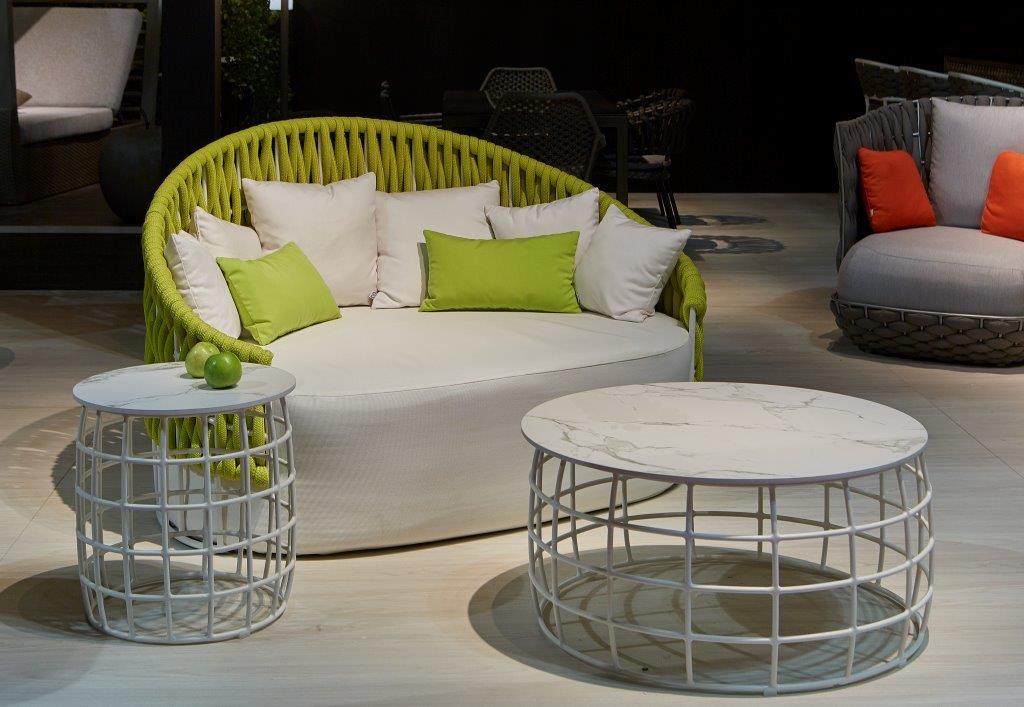 Skyline Design® is a spanish brand specialized in the manufacture of luxury outdoor furniture. Developing contract projects around the world have consolidated it as a powerful brand in the national and international tourism and hospitality sector.
In the next edition of Habitat Fair some of its new pieces and collections will be launched, such as the Dona collection, signed by Belén Burguete – EstudiB3 head designer -, which combines aluminum structure with braided polyester ropes inspired on the braids of the ropes that are used to tie frames. Its rounded shapes makes it a cozy and enveloping design.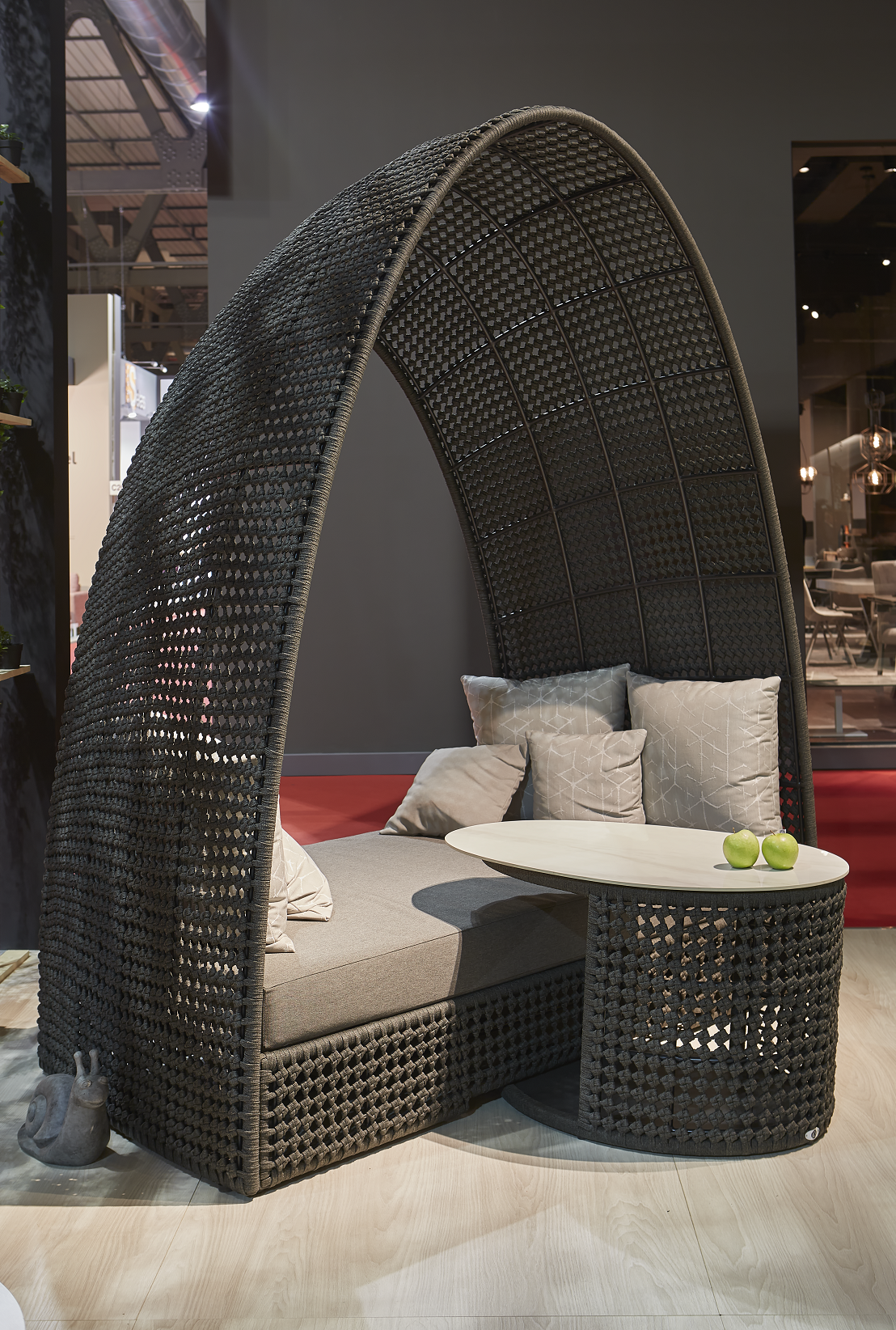 Inspired by the most iconics pieces of the brand, the large dimensions loungers with spectacular shapes, Santiago Sevillano introduces his new daybed as a novelty, named after the exotic city of Indonesia, Surabaya, and which also has a comfortable coffee table that complete this set.