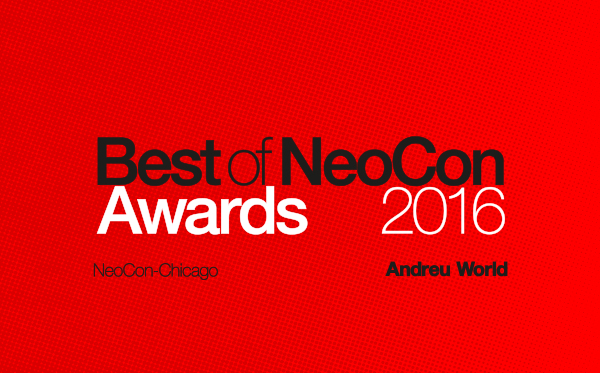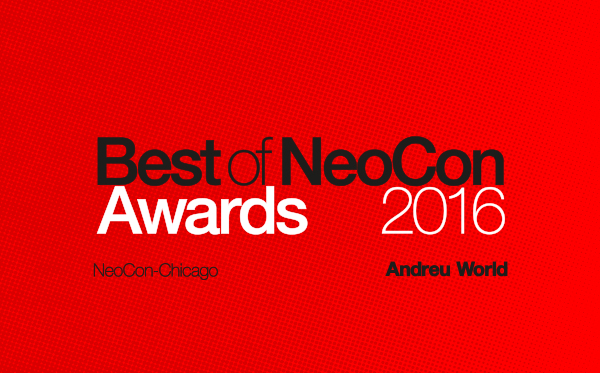 Andreu World has received seven Best of NeoCon awards for new products introduced at this year's NeoCon trade show. NeoCon, held June 13-15 at Chicago's Merchandise Mart, is one of the United States' most recognized and attended contract furnishing trade shows. For its 48th edition, over 50,000 design professionals and 500 exhibitors have gathered at the Mart's nearly 1 million square feet of exposition space, where Andreu World has a permanent showroom.
Of the seven Best of NeoCon awards won by Andreu World, five received the competition's highest honor of Gold and two were presented Silver awards.
In the seating class, the Alya Chair, Flex Lounge and Duos took the Gold prizes for Conference, Sofas & Lounge, and Stacking categories respectively.  For tables, the Reverse Lounge Table won for the Occasional category and Ratio Conference Table for Conference Room Furniture received Gold awards.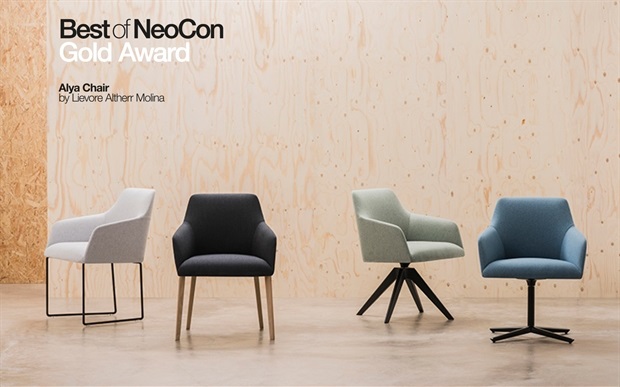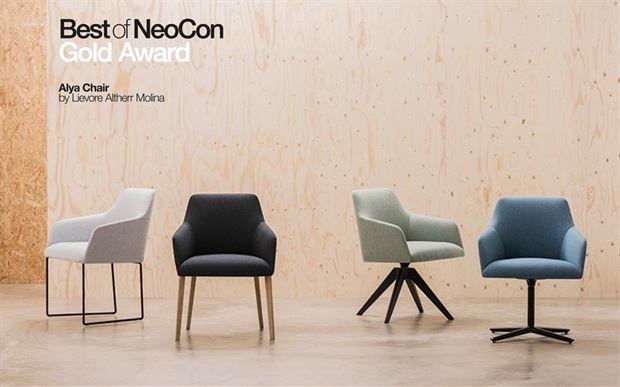 The Alya chair summed up in its reduced proportions the enveloping character and comfort of the collection.  It is is characterized by a serene gesture that embraces and invites users to relax.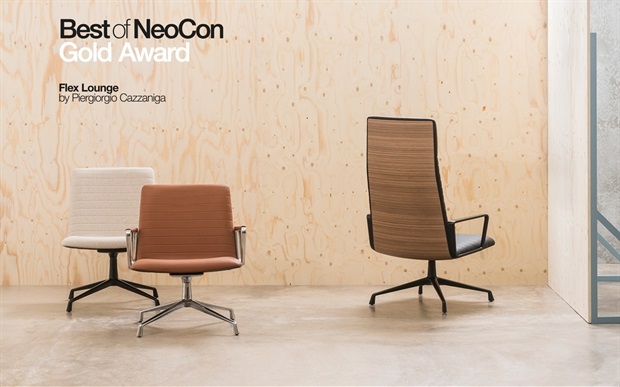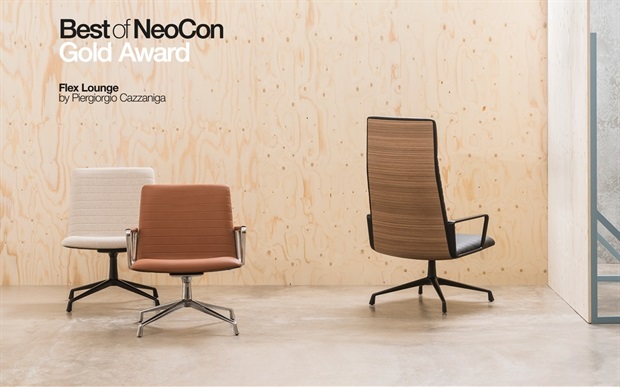 The Flex Lounge features more ample and effortless lines that mold to the back. This conference lounge chair offers exceptional comfort for both  of the two backrest heights and luxury with the optional walnut finish for the back.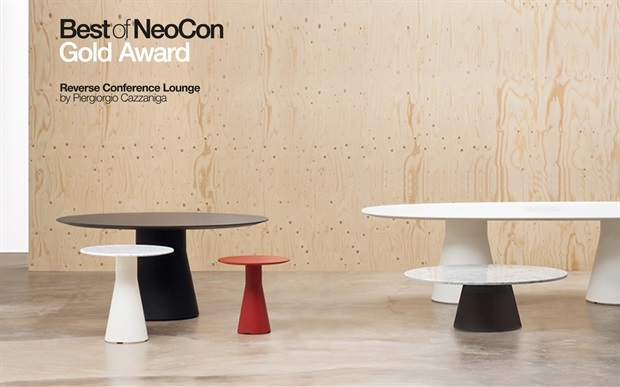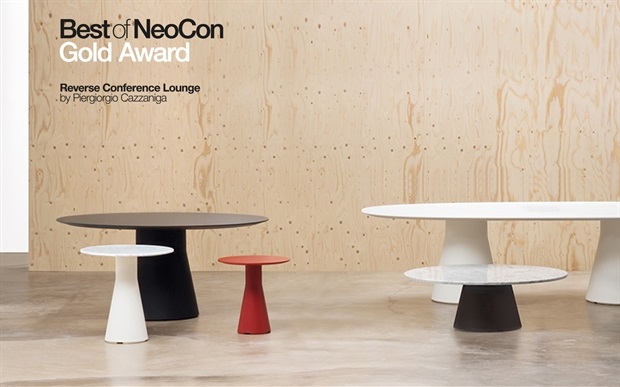 Reverse Conference Lounge represents an icon of elegance now with a lower base for informal meetings, to be accompanied with lounge chairs, and providing maximum connectivity.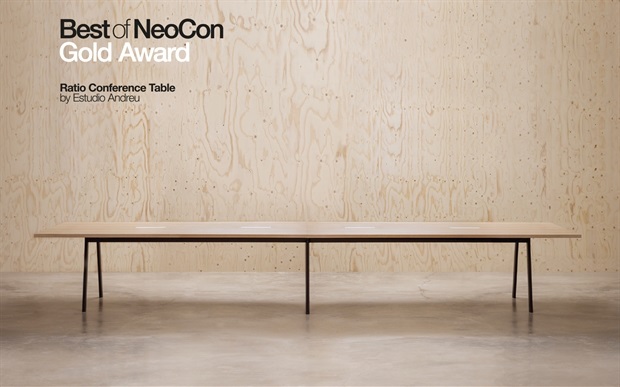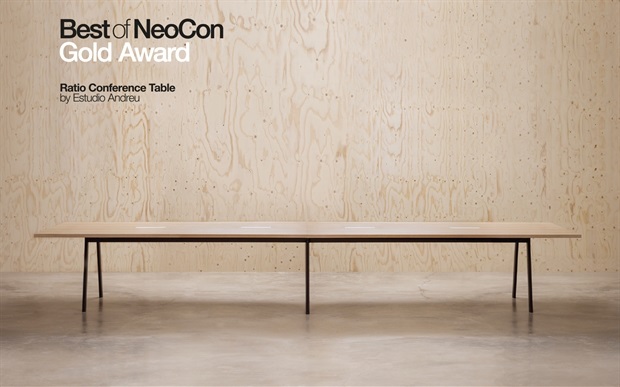 Additionally, Ratio Conference table has a technological character and allows for numerous configurations.  Its architectural design allows for integrated power management and extraordinary durability.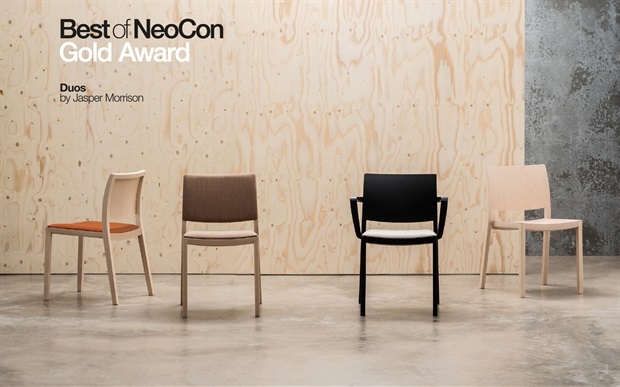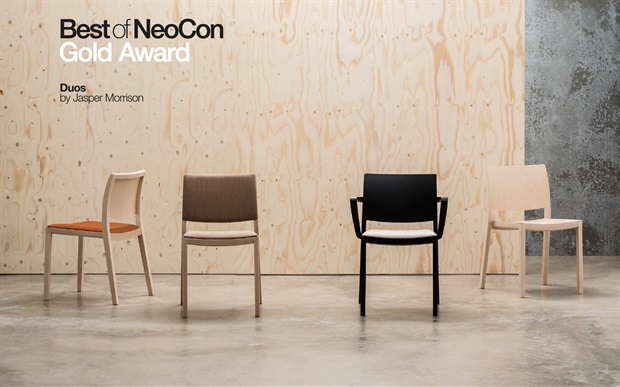 Duos is a new collection characterized by its formal synthesis and functionality.  It is essential, stackable and available as a chair or armchair.
Additionally, the Flex stool Series and Couvé Chair were presented Silver awards in the Bar Stool and Guest seating groups.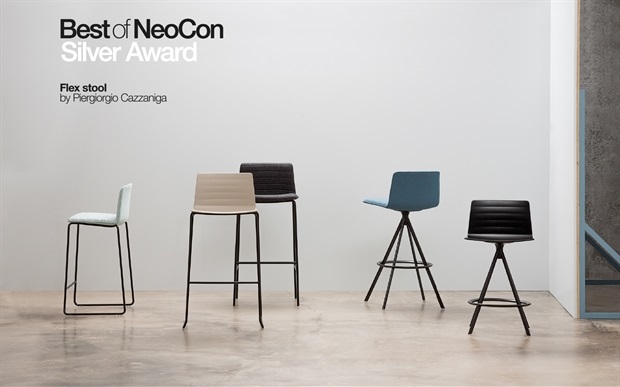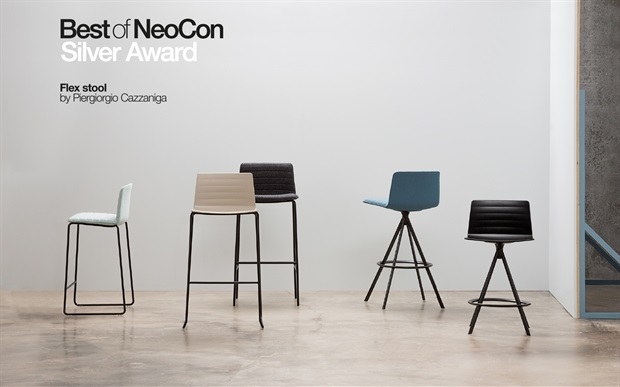 The Flex stool Series  is a new version of the stool, with redefined dimensions and enhanced comfort, designed for corporate and hospitality environments.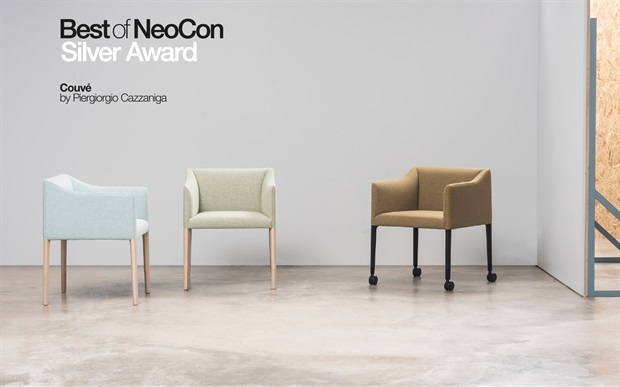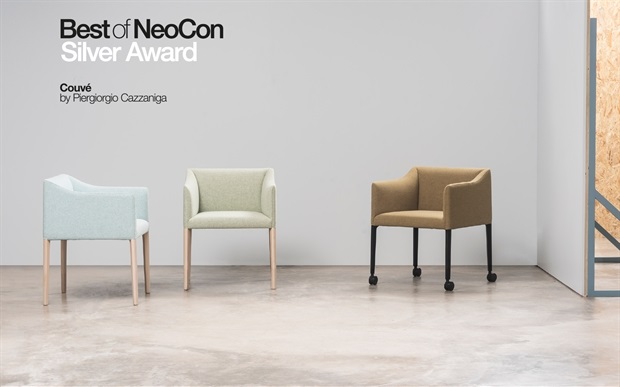 Finally, Couvé chair is a new lounge chair and armchair, reduced in scale, but very versatile and available in a wide range of bases and finishes.
The Best of NeoCon jurors recognized the innovation and attention to detail of these new designs, characterized for their ergonomic qualities, comfort and ability to adapt to the new needs of work environments, collaboration zones, and corporate waiting areas that require timeless designs.