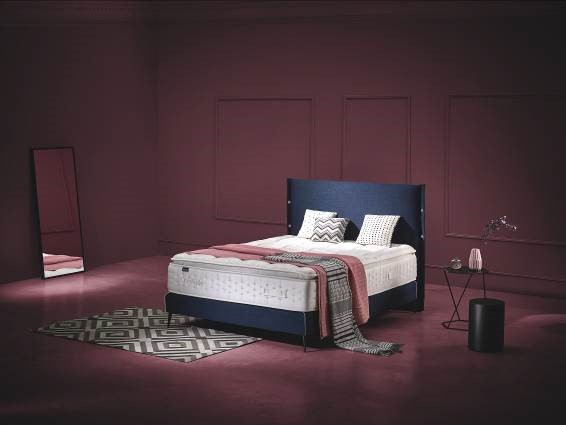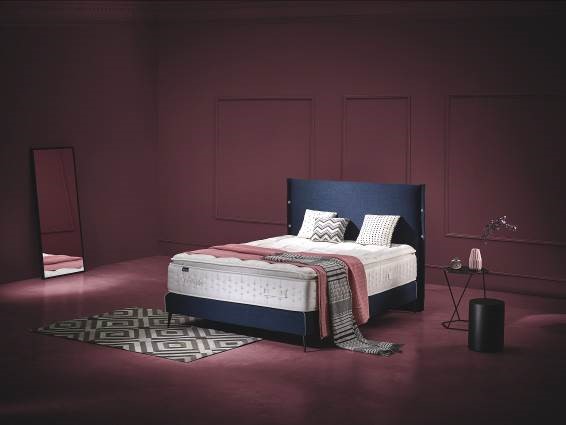 Senttix presents at the Habitat Valencia Fair 2018 the AuLit collection, where the folding canapés become elegant, sober, and timeless beds without losing the functionality of always. Also offering, design headboards and linens…
 A quality sleep has many health benefits that are noticed inside and out. Our looking, mood and mindset rely on a good night sleep. Senttix has arrived to improve your well-being, taking care of every single detail.
Senttix  AuLit will be launched at Feria Hábitat de Valencia, September 18th to 22nd at Hall 3 Stand K15, with almost 300 m2 stand.
All the products of the 3 collections Will be on display: Senttix: VIT, LAB y GEA; and also the beds and accessories from the new catalogue.
Senttix is a new range of sophisticated mattresses, with the aim of improve sleep quality, therefore, it incorporates natural insulating materials and high-quality certified textiles.
"At Senttix we embrace this opportunity with responsibility. This are our 3 beliefs":
Straightforward products that ensure a healthy sleep. Keeping the best value and respect for the environment.
Use of harmless and clean substances on the manufacturing process. Senttix is certified by Oeko-Tex standard 100.
Senttix uses the latest technology and perform materials to make the most of your sleep. Enhance your recovery.
Senttix is made of three different collections inspired on different sleep needs:
VIT. For those users who know that sleep is linked to health, but also beauty. Elegant mattresses that are working on your wellness overnight.
LAB. Products design and inspired by dynamic lifestyles, always aware of the latest technologies. Ideal mattresses for those who squeeze every second of the day and need an extra recovery while sleeping.
GEA. The collection where beauty and nature work together for a common and useful purpose. Products committed to natural materials such as wool, cotton, linen, jute, natural latex amongst others.
The AuLit catalogue is made up of exclusive pieces manufactured with the utmost care, by expert upholsterers who, piece by piece, sew, stretch and adjust each fabric conceiving handcrafted beds, in search of a perfect final finish, treating each piece with exclusivity and the attention it deserves.
The new AuLit collection is designed as the perfect partner for the Senttix mattresses and proposes to turn the room into the most pleasant place in the world, a perfect set to enjoy the best and most repairing dreams.
AuLit also incorporates on the offer design headboards that complement the best mattresses of the brand and its bedding, ideal to achieve the most comfortable sleep and a correct body support, keeping in mind the functionality of every piece. In addition, it incorporates a series of practical and yet technological storage beds.
Click to download HD images:
http://www.barasona.com/prensa/ECUS/SENTTIX/AuLit/SenttixAuLit.zip  
 About SENTTIX
Senttix, has a proactive interest about sleep, because personal health and well-being depends on a quality sleep in its proper measure. To serve this purpose, we use the finest materials and fillings. Keeping up your mood, health and beauty throughout the best sleep experience.
Ecus guarantees equal opportunities in its work environment, regardless of gender, beliefs or cultural origin. We also set leadership strategies within the sector, focusing on continuous innovation and flexibility. Ecus collaborates to contribute actively to the improvement of the society at an economic, social and environmental level.