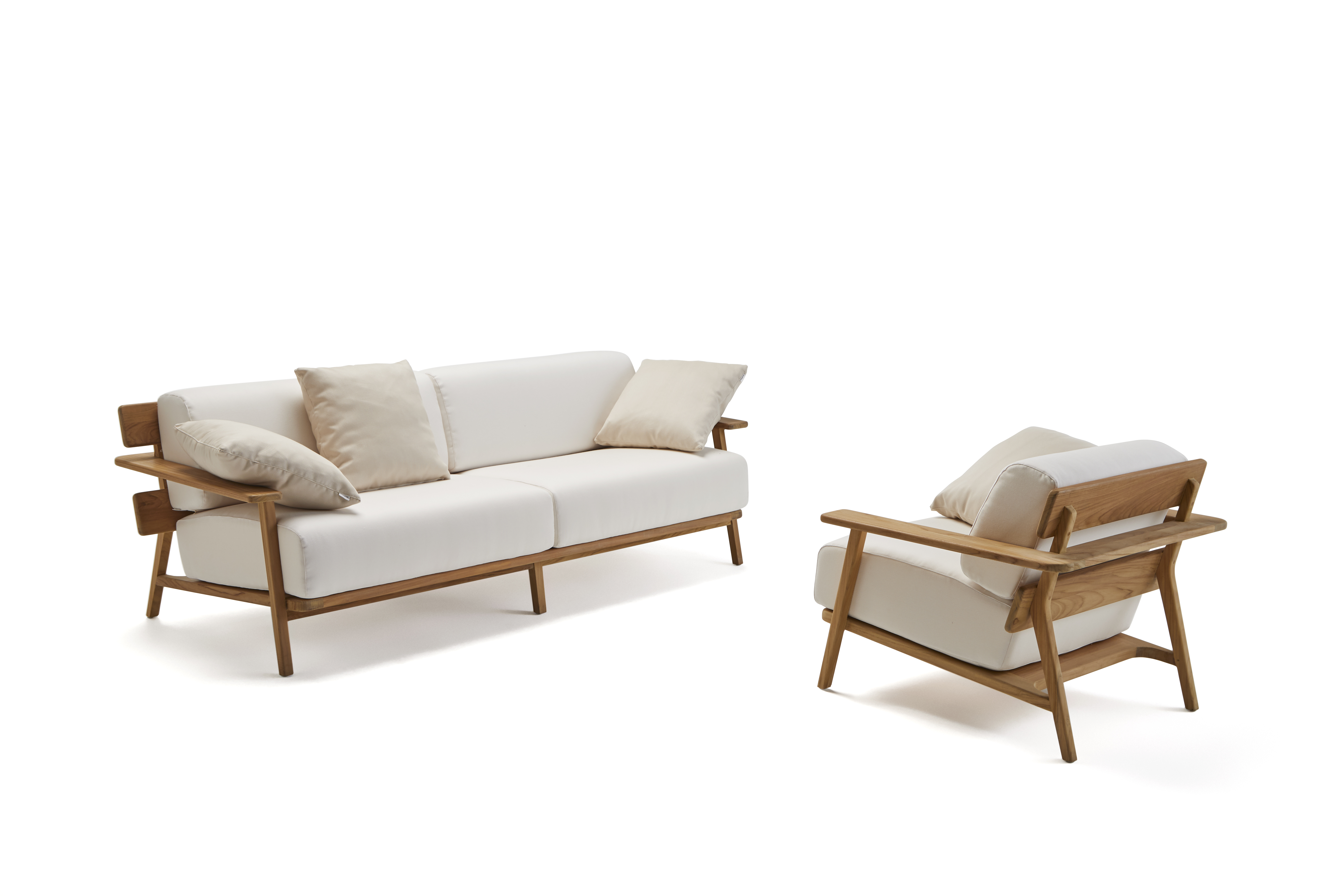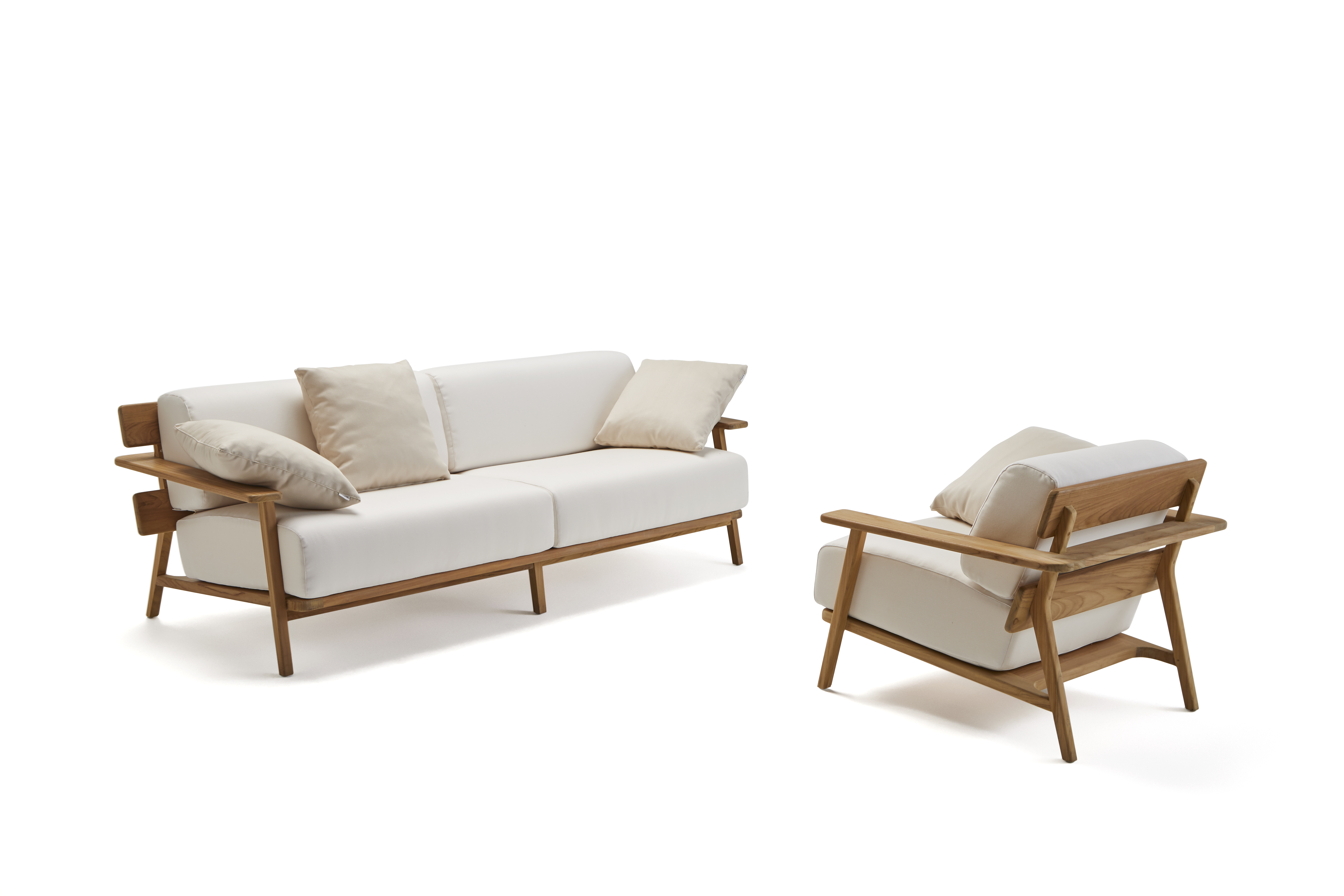 City, Long Island, Summer, and Montengo are the new collections from the prestigious French designer Christophe Phillet, who has produced his first collection with POINT
The contemporary-styled and highly comfortable Paralel collection from Gabriel Teixidó comprises a set of pieces made from teak and rope
Level 3, Hall 2, Stand C12
City, Long Island, Summer, and Montego, creations from Christophe Phillet, alongside Paralel from Gabriel Teixidó and Fup from Francesc Rifé will be the stars of the show at Feria Hábitat 2019 which is being held in Valencia from 17 to 20 September. POINT, which will celebrate its centenary in 2020, will be located on Level 3, Hall 2, Stand C12 in a space designed by Francesc Rifé where it will display its six new designer outdoor collections which all bear the hallmark of timeless design and carefree elegance.
POINT is unveiling a collaboration with the prestigious French designer Christophe Phillet, who is presenting four outdoor collections which make their mark for the clarity, technical accuracy, sensual shapes, and unique elegance to be found in every one.The evocative modular collection of outdoor sofas, Long Island; the classic reworking of the traditional Summer chair; Montego, a collection of colourful outside tables, and the sensual and modern City armchair, featuring an aluminium frame and teak armrests. As the designer notes"I'm not looking for the extraordinary, but rather to reveal the beauty and power to move of the ordinary".
Hábitat will also be a chance to browse the full Paralel collection, designed by Gabriel Teixidó. A set of 15 timeless pieces rich in detail which, including seats, chairs, armchairs, and tables, form a contemporary-styled and highly comfortable collection, whose rear profile is their hallmark, standout feature.
Fup is another of the collections to star at Point's stand at Hábitat. One of the latest collections from Francesc Rifé, which is being shown for the first time in Spain, after its début in Milan. Fup is a two piece collection of pouffes which follow the geometric principle of his vision and draw on the simplicity of the circle and the balance of the material.
POINT, Designer Outdoor Furniture| 100 Years Weaving Dreams Together #POINT100
POINT is a leading international name in outdoor designer furniture. A company whose origins go back to 1920 in Alicante and which is present in 70 countries, with more than 40 collections and 300 products which adorn a thousand interior design projects the world over.
POINT is the result of the drive of four generations who have personally shaped its history over the last 100 years. In every thread, in every knot, in every curve of every design we can glimpse, like a window into the past, the evolution of outdoor furniture design. The brand stems from design, its partnership with prestigious national and international designers, and the master craftsmen and women who have successfully created products which fuse beauty, elegance, and innovation.