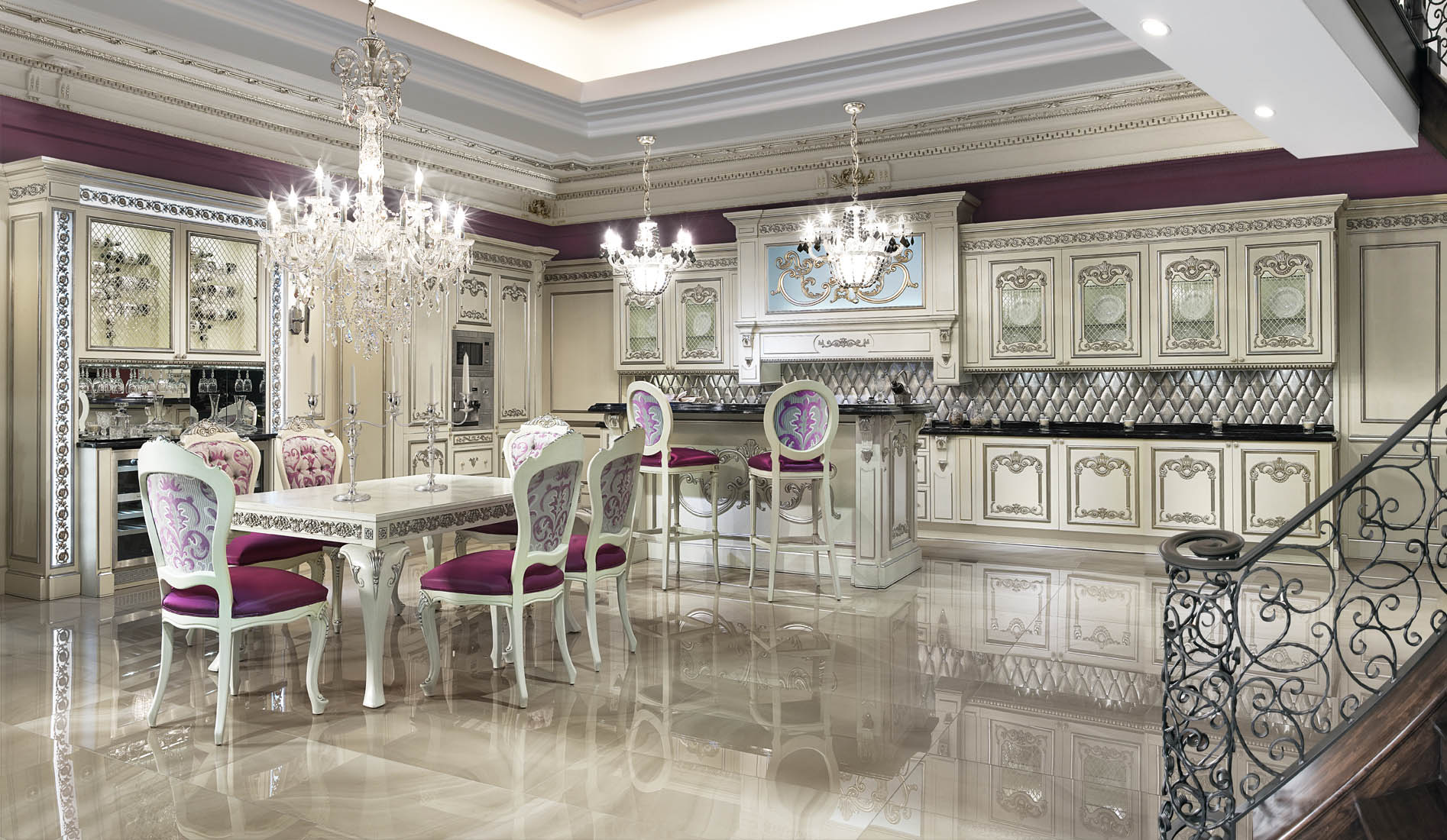 Pico Muebles returns to Feria Hábitat Valencia 2017 as a founding exhibitor from its beginnings, where it will present its most exclusive collections and interesting innovations for luxury homes.
The brand, represented by its legacy of more than 70 years, will be exposing creations of numerous product lines each with a unique style, that continue to define the concept of "luxury living".
The central axis of the stand will highlight the luxury kitchen collection Hermitage. A masterpiece of Baroque style kitchen furniture, elaborate wood carvings and a variety of ornamentation that enhance its grandeur and luxury.
It will be accompanied by a sophisticated office set of the immortal Georgia collection. The elegance of gold foil combined with lacquered champagne tones makes this collection something unique for the luxury office sector.
After its presentation at the Eurocucina Milano fair, the Evoque collection will also be represented with a warm living area and a spectacular wine cellar. This refined collection of contemporary style has been decorated with an elegant combination of gloss lacquers and fine lattices covered with copper foil.
As the main novelty of the exhibition, Picó Muebles will present the new Secrets collection with a dining set and a luxury bedroom. Secrets is a fresh concept of furniture created by Picó, where its attractive contemporary design, dress the most functional classical proportions. The new collection will be presented in natural veneer finish of pau ferro and an elegant pearl lacquered in high gloss. All of them combined with upholstered velvet pieces, which elegantly dress the furniture for the most exclusive homes in the world.