ALA console designed by Paolo Mauri. "Exclusivity and precision with classic dyes".
The Ala console is an eclectic piece that transports us to another era. Carved from solid wood, this exclusive piece is the result of exquisite and delicate craftsmanship and attention to detail.
Its sinuous and sophisticated forms create a constructive and detailed system that rides between architecture, design and art, offering 2 different options "with or without hole" according to the needs of use and space available.
The top cover can be composed with a solid wood veneer or covered with Dekton by Cosentino stone, making this hallway furniture a unique element of great romanticism and elegance.
BLUS armchair designed by Vicente Gallega. "An invitation to rest".
Ergonomic shapes with a contemporary and unique aesthetic that star in Beltá Frajumar's latest proposal in home armchairs.
Designed by Vicente Gallega, its seat is conceived to offer maximum relaxation, in a clear commitment to become one of the favorite pieces of the house.
Blus is first and foremost design, its geometric shapes, as well as its special tubular structure, generate the play of planes that allow the armchair to be enjoyed as a special set of great comfort.
This armchair is part of a formal updating process with a fully modern result to bring design and comfort to the spaces.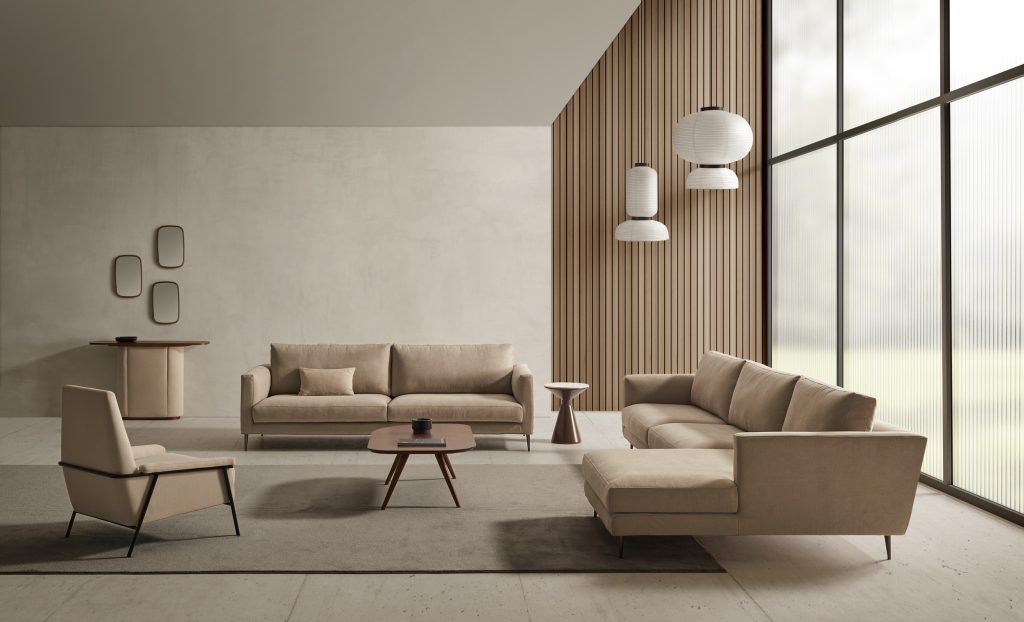 LENA Sofa designed by Arbel. "Elegance and distinction with a marked contemporary style".
The Lena sofa designed by Arbel is the new proposal of Beltá Frajumar to provide design, comfort and harmonic expressiveness to any space. Its uniqueness and value is transformed into comfortable and high quality details that make this piece a benchmark of contemporary language.
Its elegant shapes and modular versions allow multiple combinations to fit perfectly in domestic spaces, with a stylized structure and finishes that guarantee its stability and safety.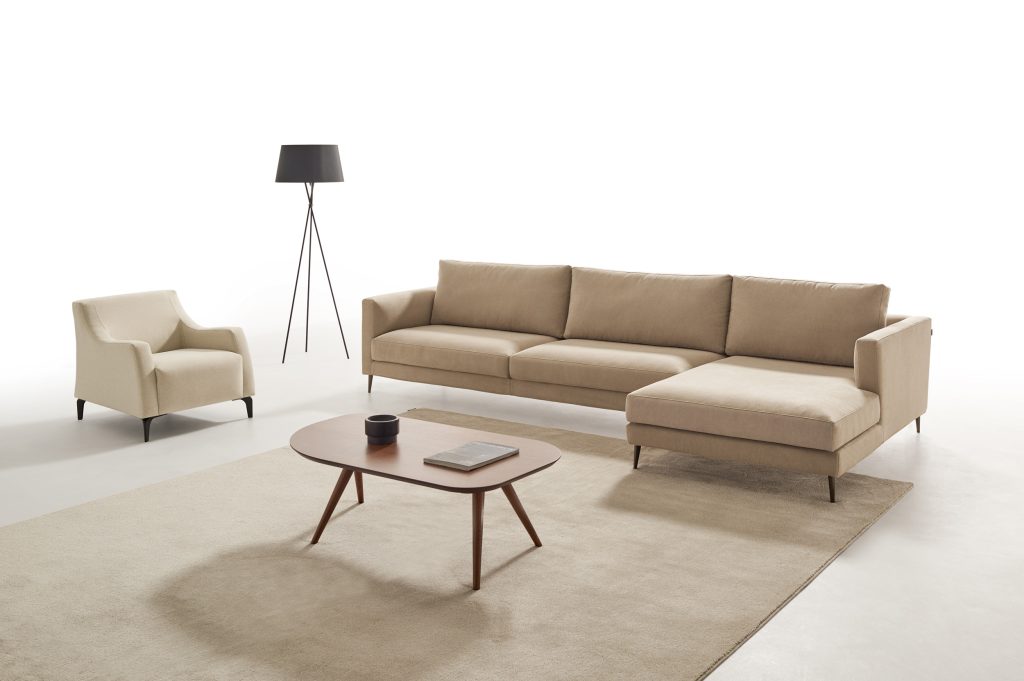 POND mirror designed by Javier Masa. "The magic of reflection".
The Pond collection, conceives mirrors as small calm lakes from which emerge elements that seem to float. The shape of the frame casts a diffused shadow around the mirror that "floats" on the wall. All its measures and roundings keep a visual harmony facilitating the combination of the whole. Mirrors made of solid ash wood, with the possibility of different finishes.