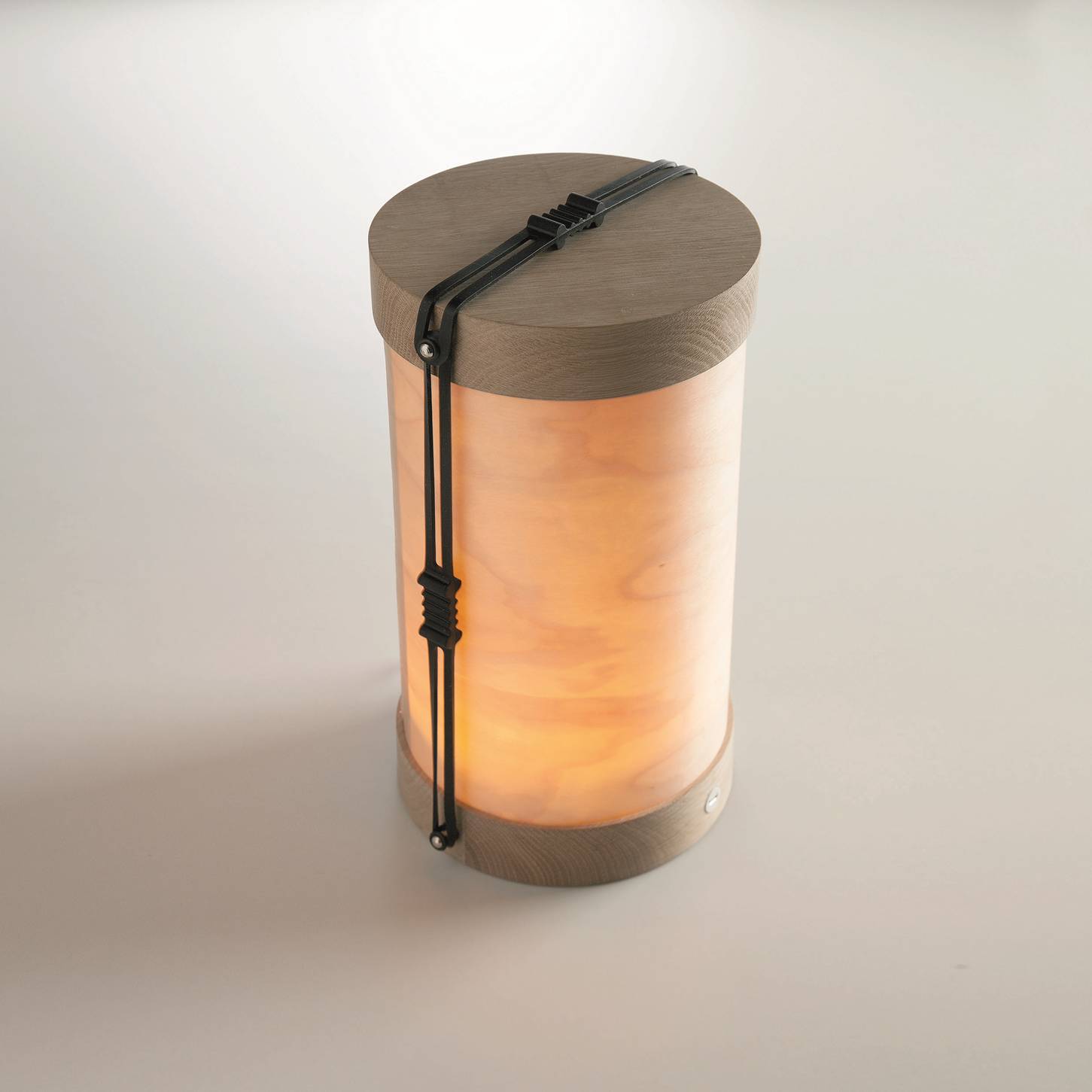 Luciole is a portable lamp, small and compact. It consists of two pieces of solid wood joined together by elastic bands, available either in black or transparent.  The upper handle is designed so that the lamp can be used as a hand-held lantern. The cylindrical shade is made of natural wood veneer and creates a soft light that harmonizes with all types of different settings. Because of its design and the materials used in its fabrication, it can both illuminate a table in an outdoor setting or be used as additional lighting in any corner. Thanks to its rechargeable battery with a USB input, it can be used anywhere independently, without the need for cables.
MASSMI, company founded in 1942, is expanding its horizons and is involved in a new project leaded by the designer Ximo Roca and with the collaboration of internationally recognized designers.
For 75 years the company has lighted and decorated thousands of homes with warm and elegant designs and the purpose of this project is to create objects with soul which define the personality of the new trademark PLUSSMI "+MI".