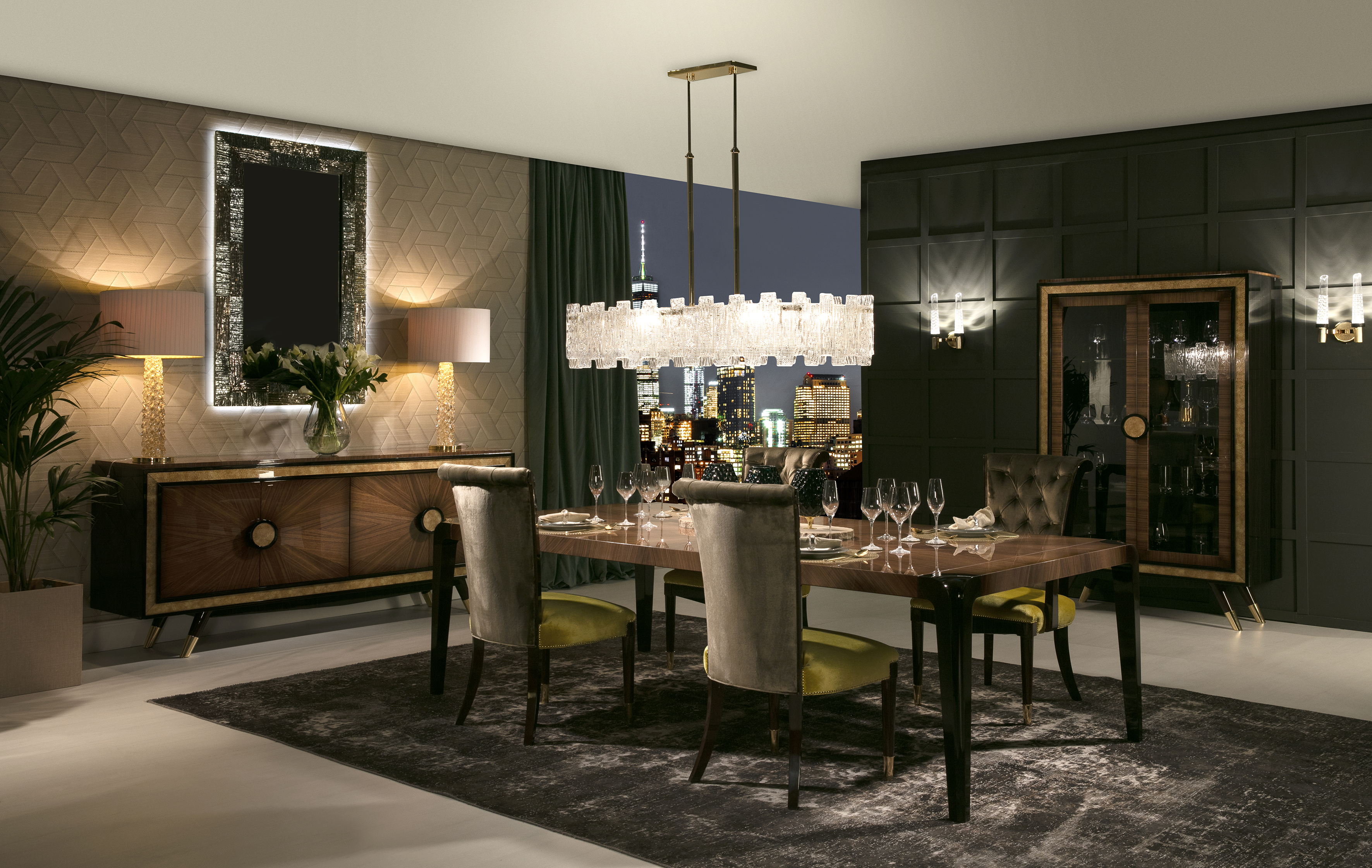 Mariner offers a new high-end furniture proposal to create the most sophisticated and unique environments.
Designer pieces with supreme quality materials, crafted by our expert artisans who transform them into works of art.
Inspired by Danish style furniture from the 50s, where beauty, luxury and a taste for small details merge into the same concept; a collection designed for 21st century citizens.
With the Savoy Collection, we seek to create a certain atmosphere by combining values ​​such as simplicity, freshness, luminosity, elegance and glamour for the most exclusive environments without sacrificing essential functionality.
Manufactured in 100% natural materials such as American walnut wood, carefully selected for each piece, and Murano glass decorated with gold leaf embedded on ebony wood.