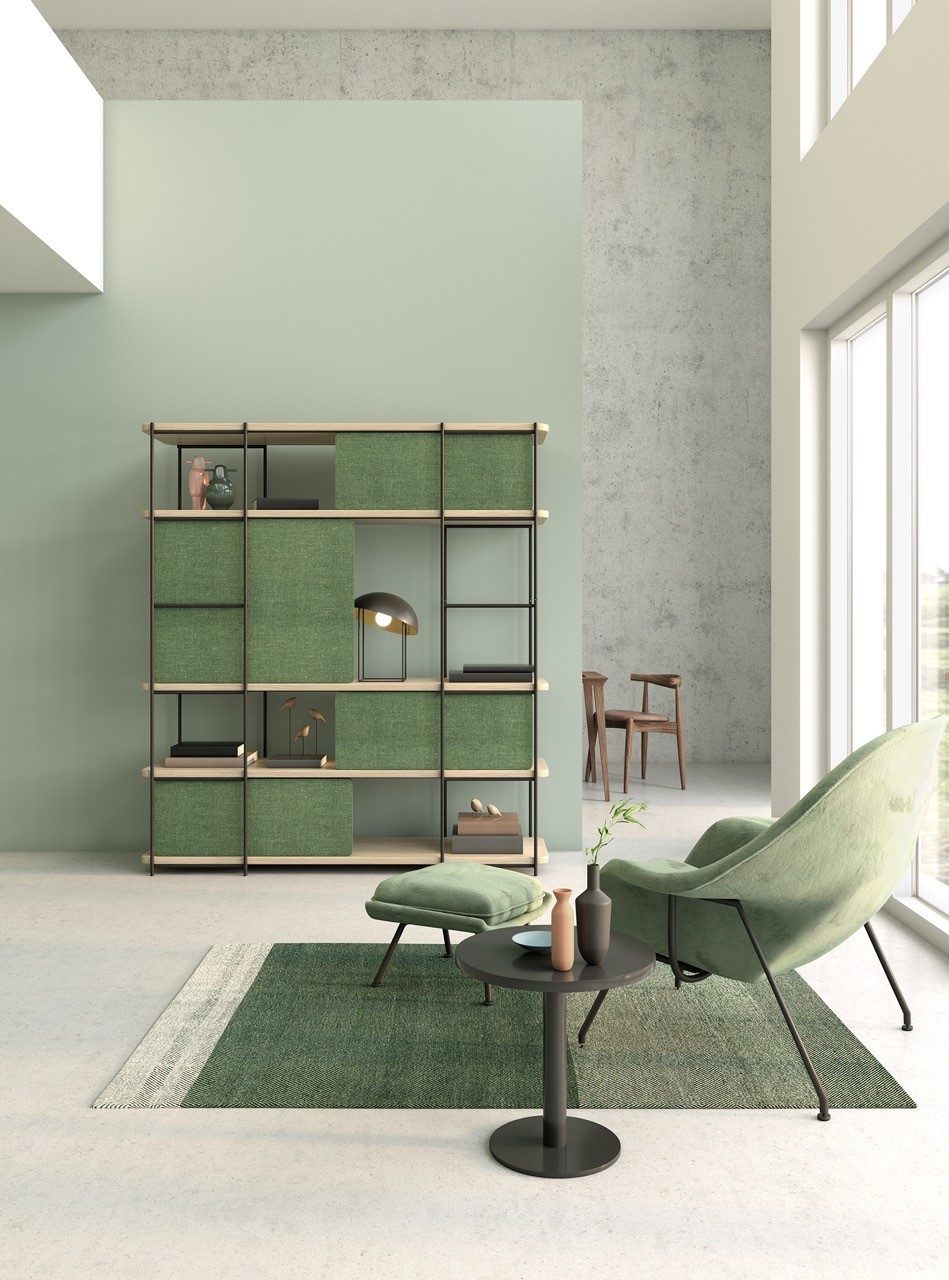 Julia is inspired by freedom, creativity and the capacity to adapt to any environment. The Valencian designer furniture firm Momocca presents this exceptional, living innovation, a new storage system for a new lifestyle, at Feria Hábitat Valencia.
Julia is a very light, modular system formed by pieces that can be combined to create unlimited furnishing solutions for different needs and spaces, always based on elegance and visual lightness.
With an open design, viewable from both sides, Julia is a blank canvas, offering a choice of colours, structures and materials to customise every design and let each room tell its own story.
Thanks to its versatile spirit, it allows the generation of original and timeless compositions that adapt to the needs of any living space, forming sideboards, shelves, dividers, desks, coffee tables and television tables.
Julia also reinforces its bid for quality materials and adaptation to new market trends, introducing nickel plated metals, in both gold and copper hues, and walnut wood in a structure that transmits the mix of quality and exclusivity that defines the brand.
Furthermore, its limitless possibilities do not need to be fixed to walls, enabling it to adorn spaces without restriction, freely.
If there is one thing that characterises Momocca it is its vocation for innovation, in both shapes and the use of materials. So much so that, in the Julia collection, the firm opts for an innovative design that introduces textile in upholstered and padded sliding doors that give each piece of furniture a warm and sophisticated essence.
In short, the Julia collection is configured as a modular system that allows the creation of an infinite variety of pieces of furniture with the most refined and original finishes on the market. Television tables, sideboards, shelves, space dividers, desks, coffee tables and complex storage systems with exquisite aesthetics, of special beauty and charm.