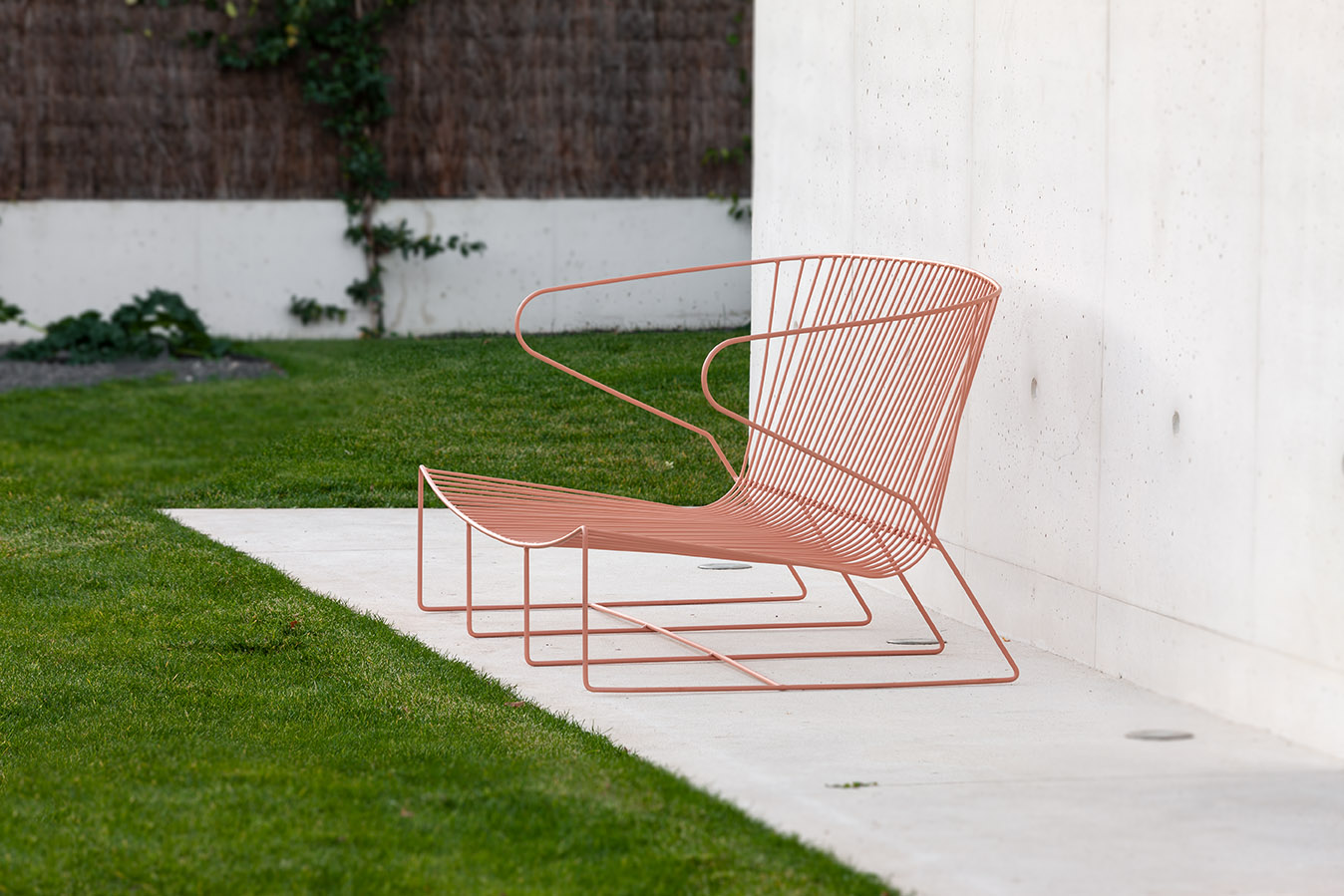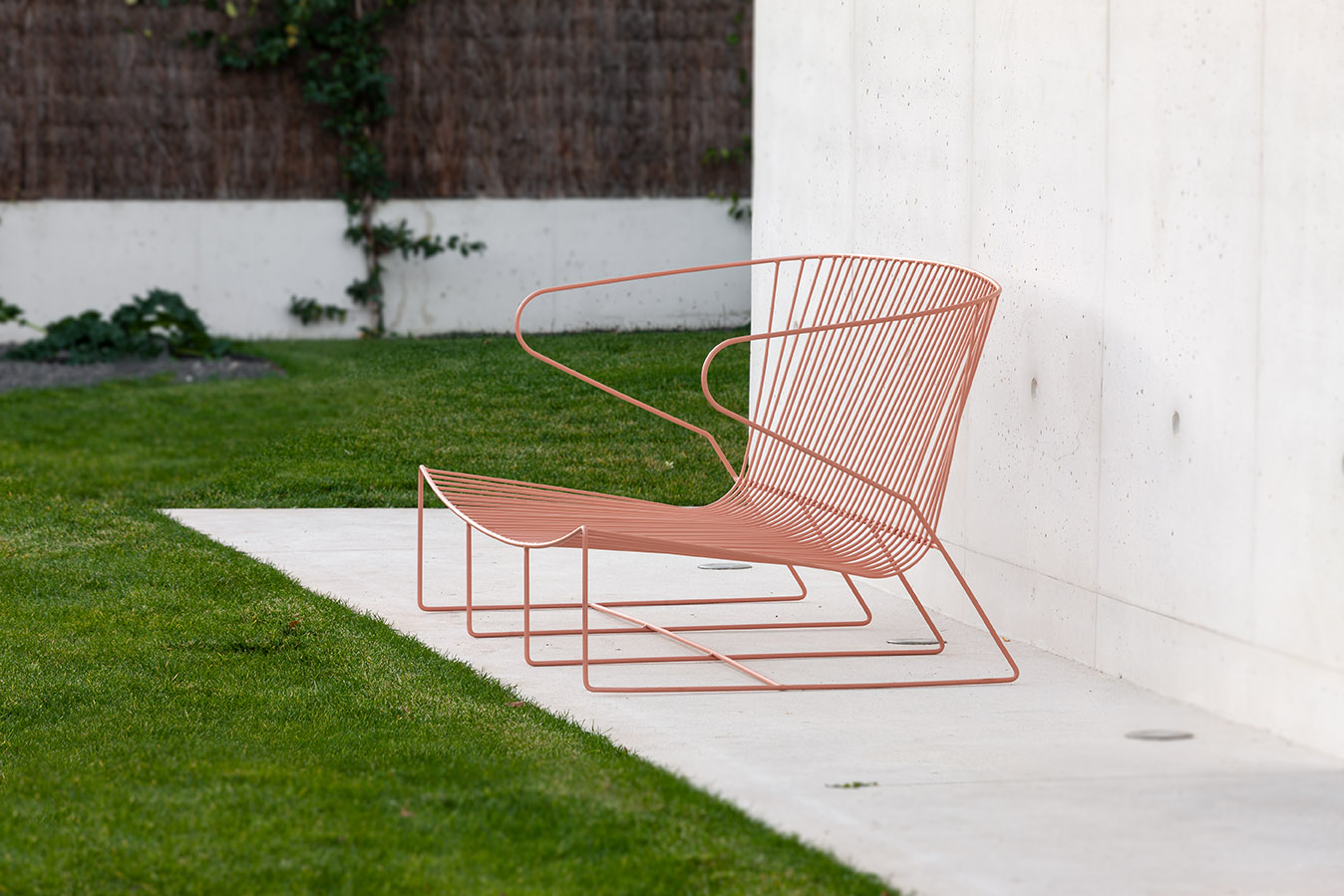 BOLONIA collection
New products: BOLONIA silla y BOLONIA sofá
Designer: iSi Design Group
iSiMAR Bolonia collection is inspired by Bolonia, considered to be one of the unique virgin beaches in southern Spain.  The organic and smooth lines of the Bolonia collection imitate the waves that the sand creates at the Bolonia dune, a natural monument since 2001.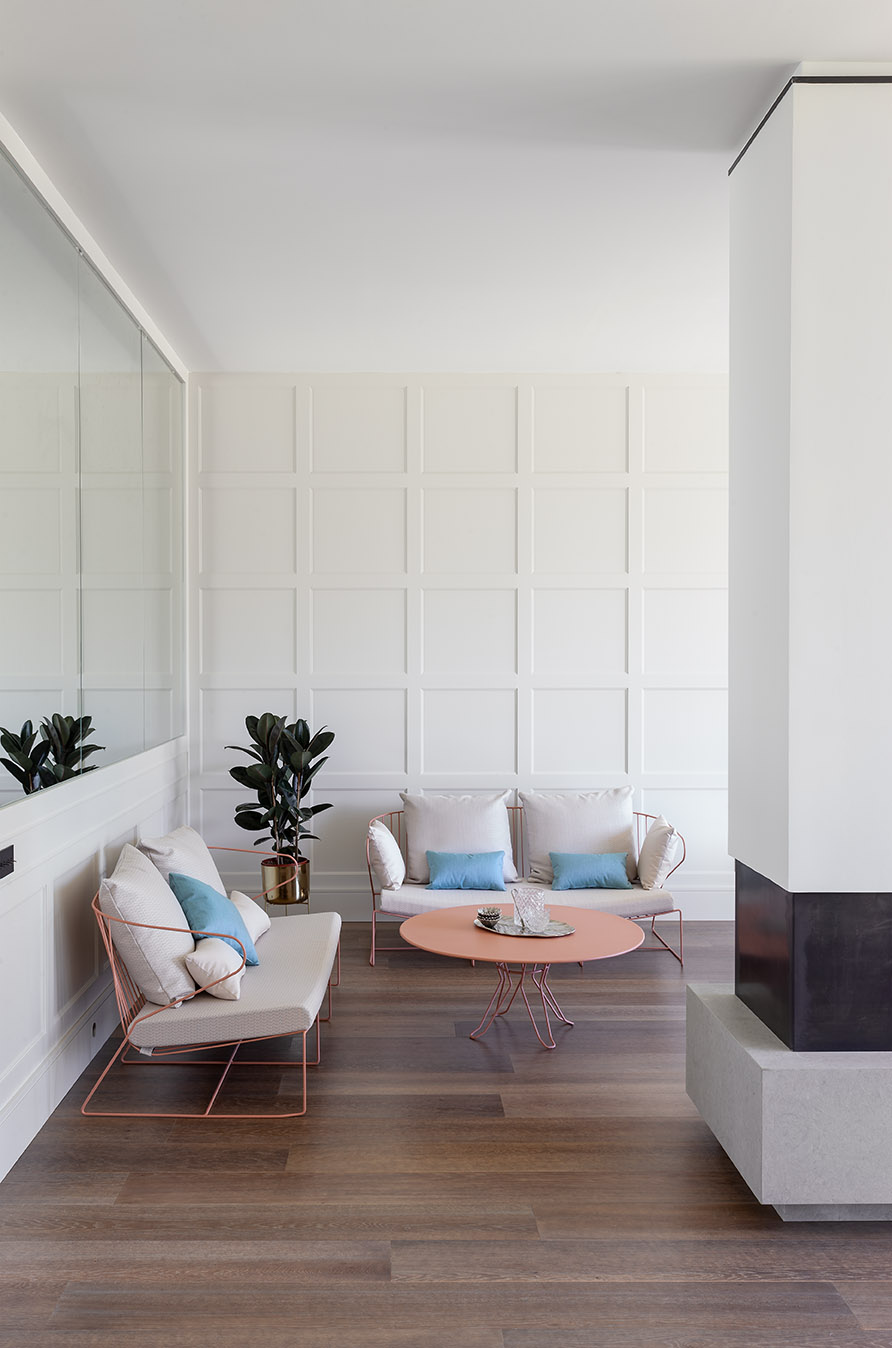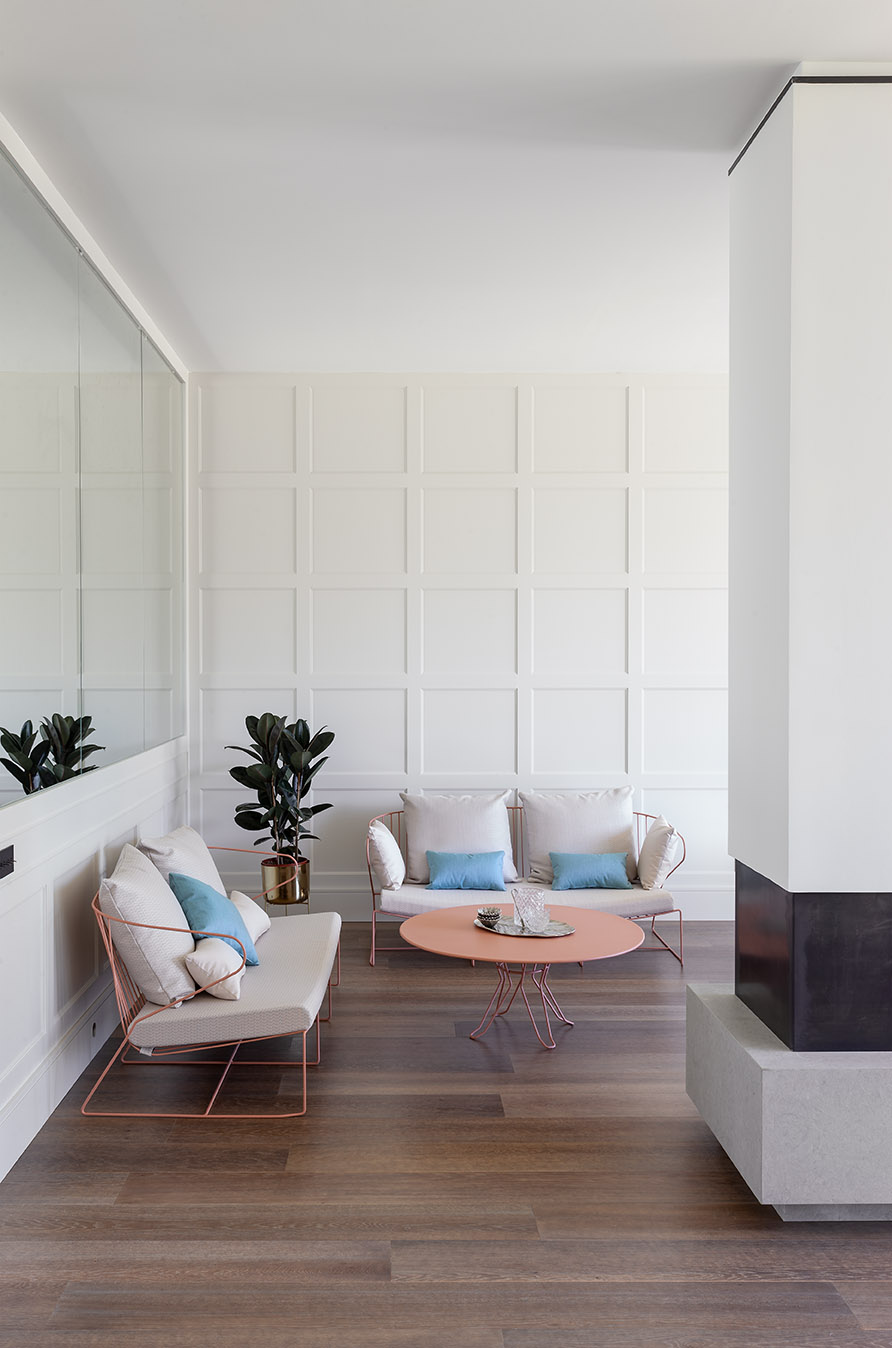 As a result of the nature-inspired design, the Bolonia collection is elegant and very comfortable, perfect for relaxing in both outdoor and indoor spaces.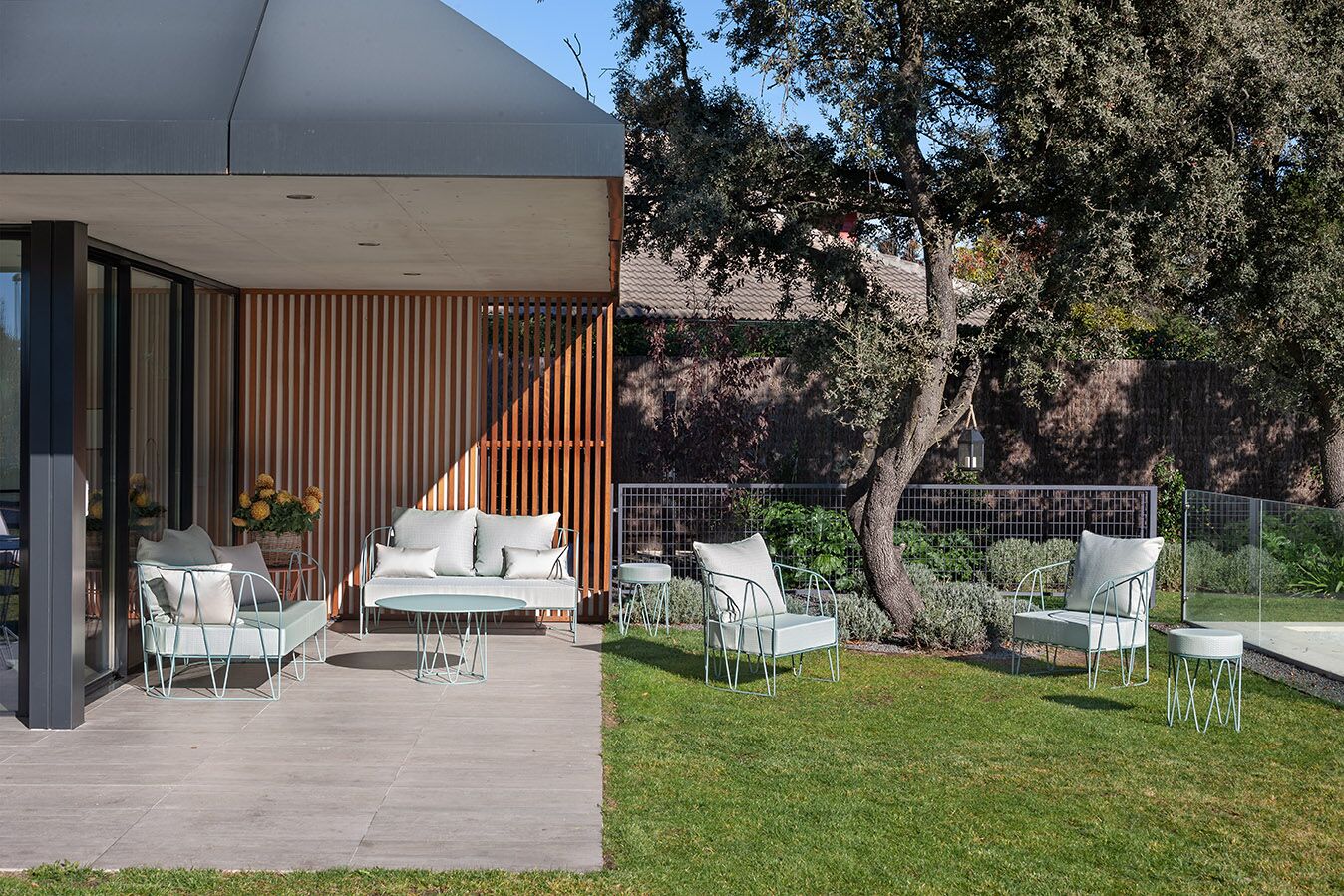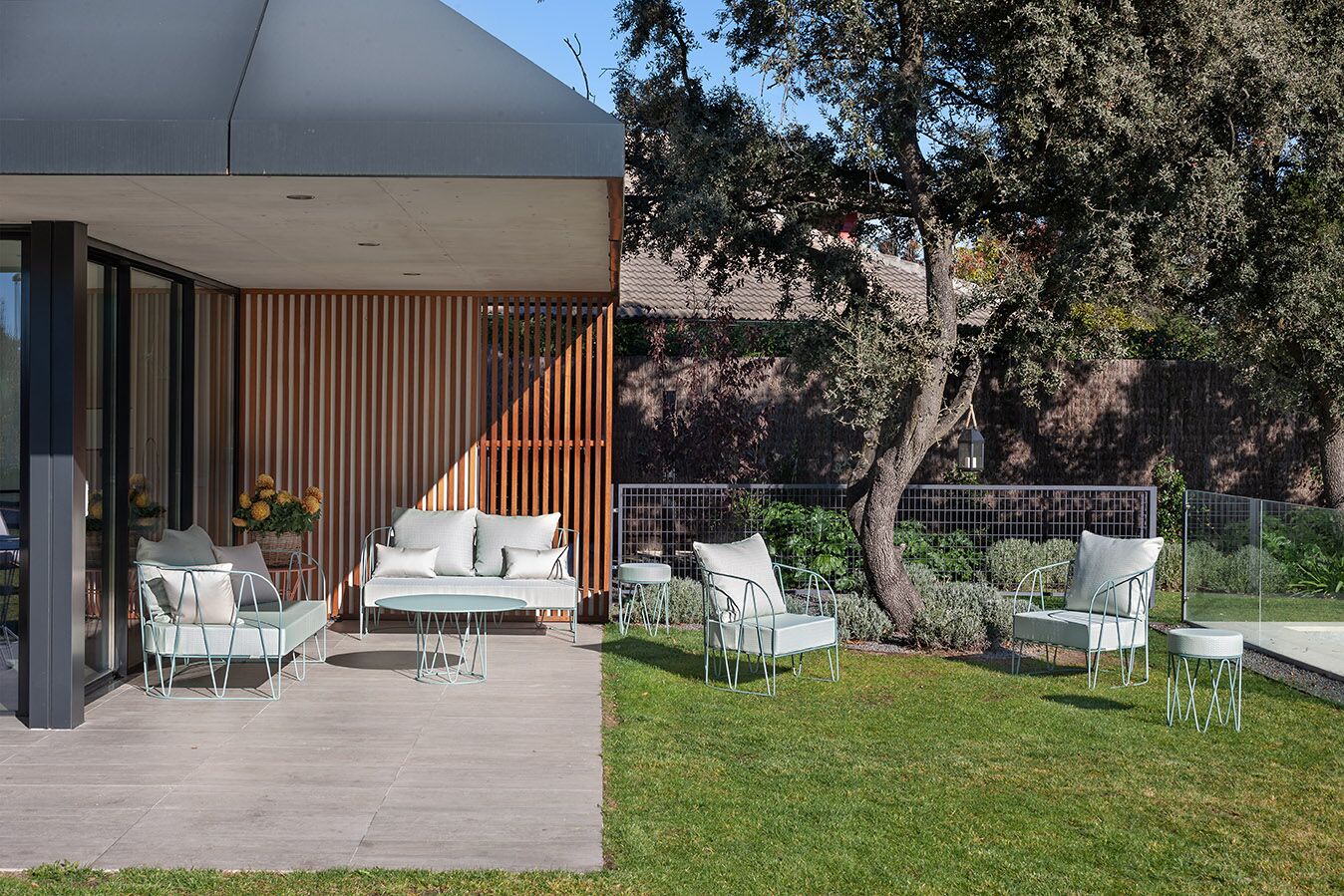 LAGARTO collection
New products: LAGARTO poltrona, sofá y mesa H45
Designer: ILMIODESIGN
Lagarto collection is aimed at offering more sophisticated furniture, pieces capable of accentuating the identity and character of each environment. This collection of outdoor products includes stools, sofas, armchairs and tables. The success of the first modular sofa was the key moment for the evolution of this line.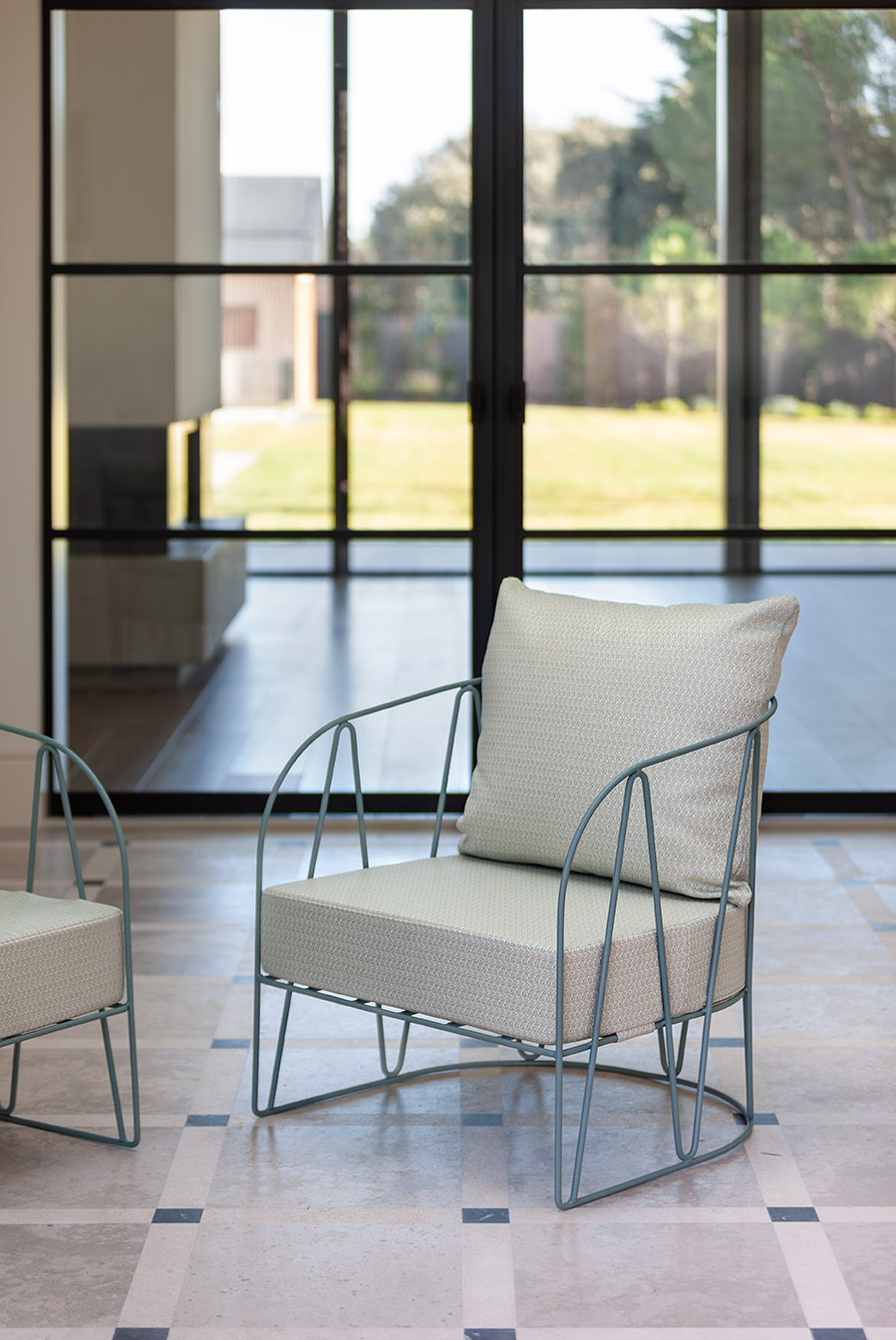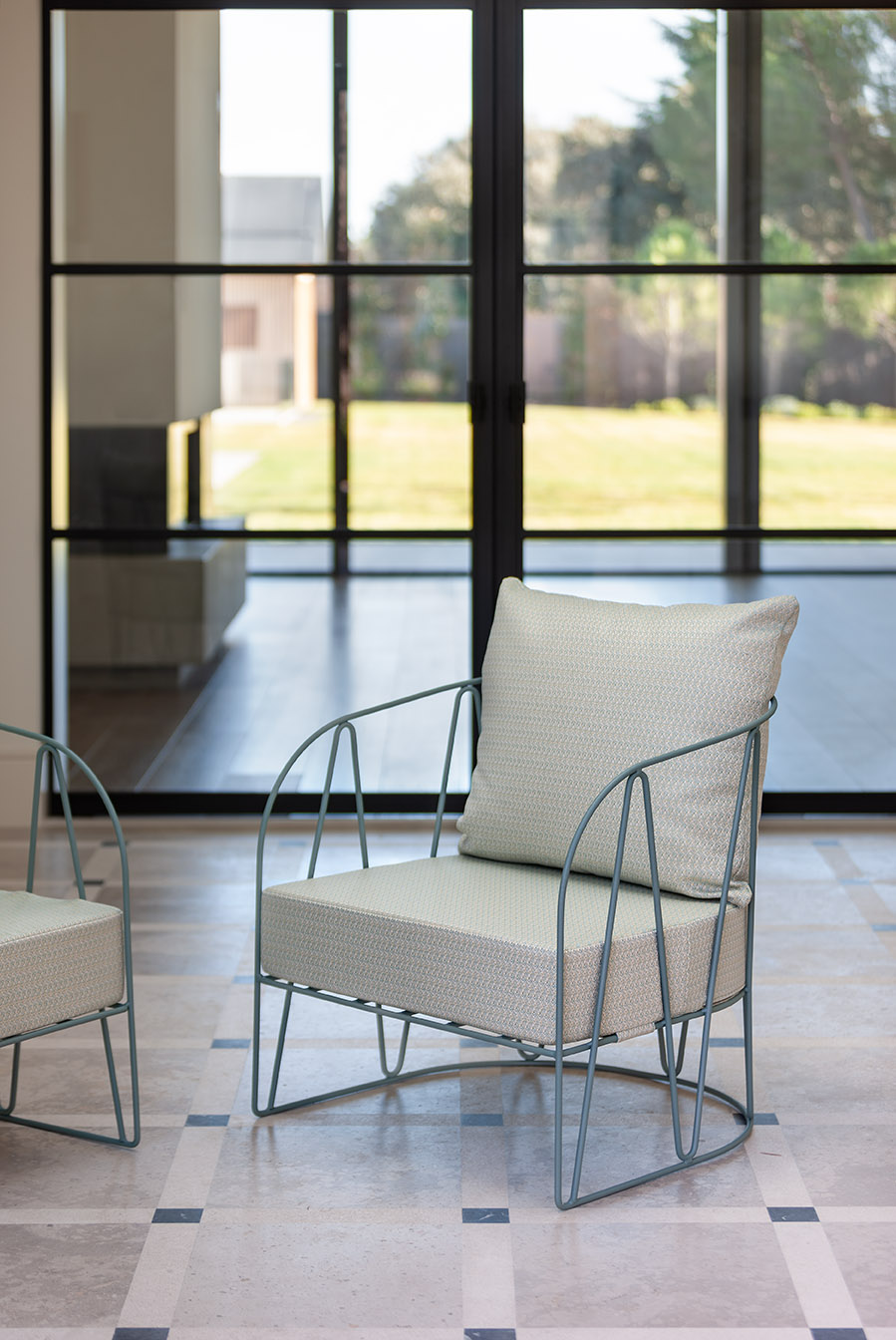 The emblematic curved wire frame is Lagarto´s identity, a distinguishing feature that adapts to every piece. The Lagarto family is suited to both indoor and outdoor spaces. Its versatility makes it a worthy piece for both busy spaces and small corners. The color palette of the frame matches perfectly with the wide selection of fabrics offering the chance to make beautiful combinations for both exterior and interior environments.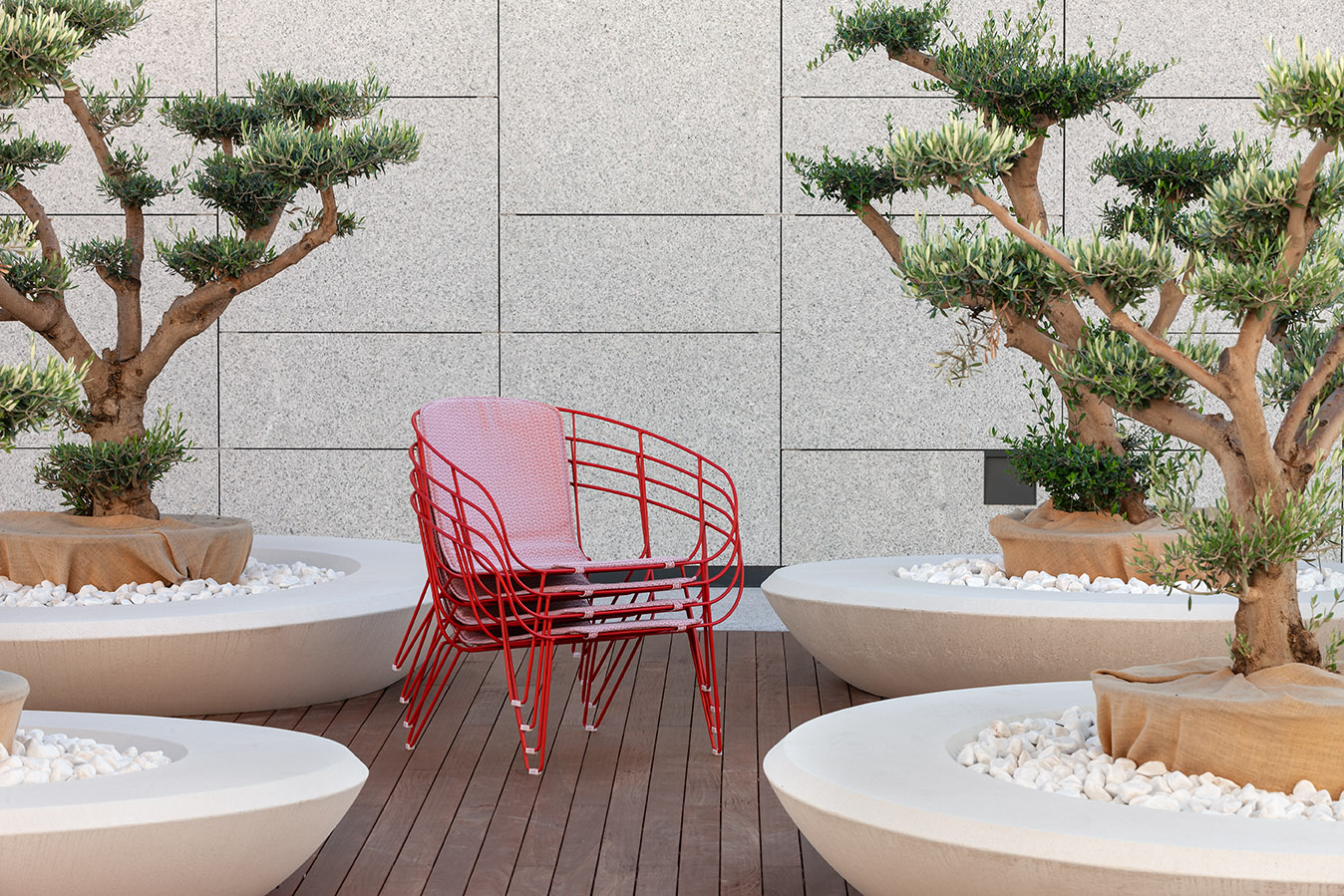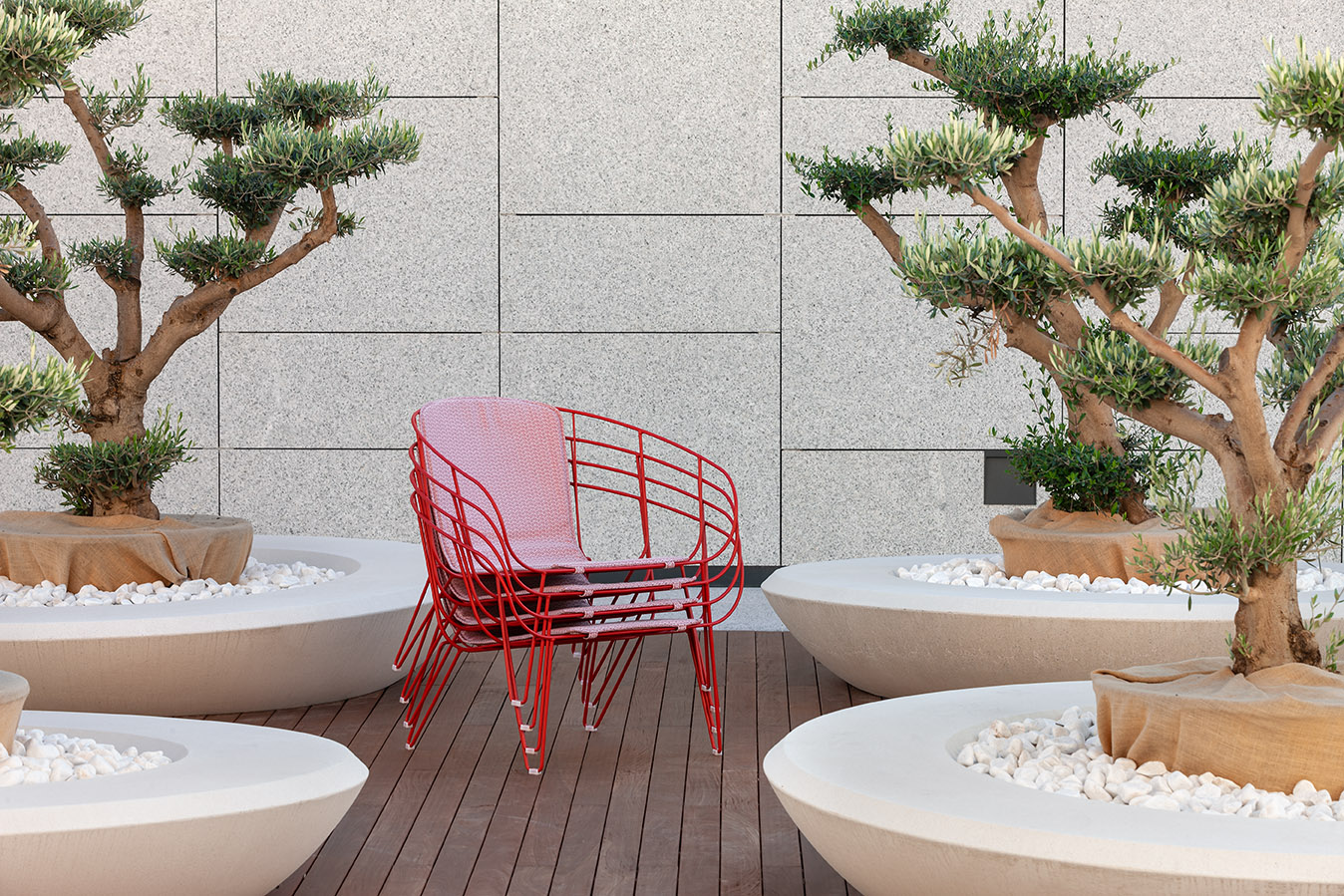 OLIVO collection
New products: OLIVO lounge
Designer: iSi Design Group
The design of the OLIVO armchair is inspired by olive trees, a key element of the Mediterranean landscape and culture. The armchair is made of galvanized steel and is offered in 29 colors to create unique interior and exterior designs.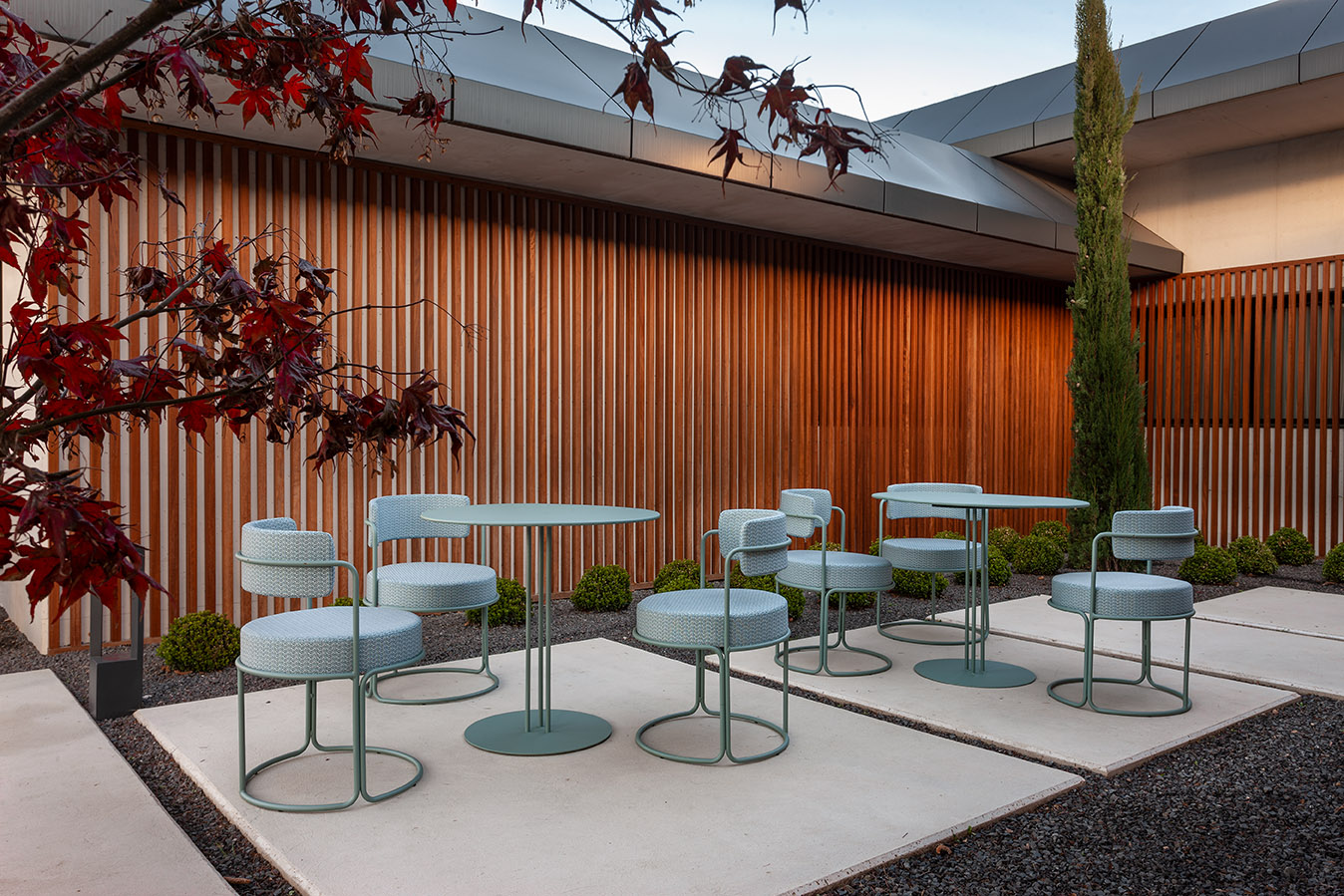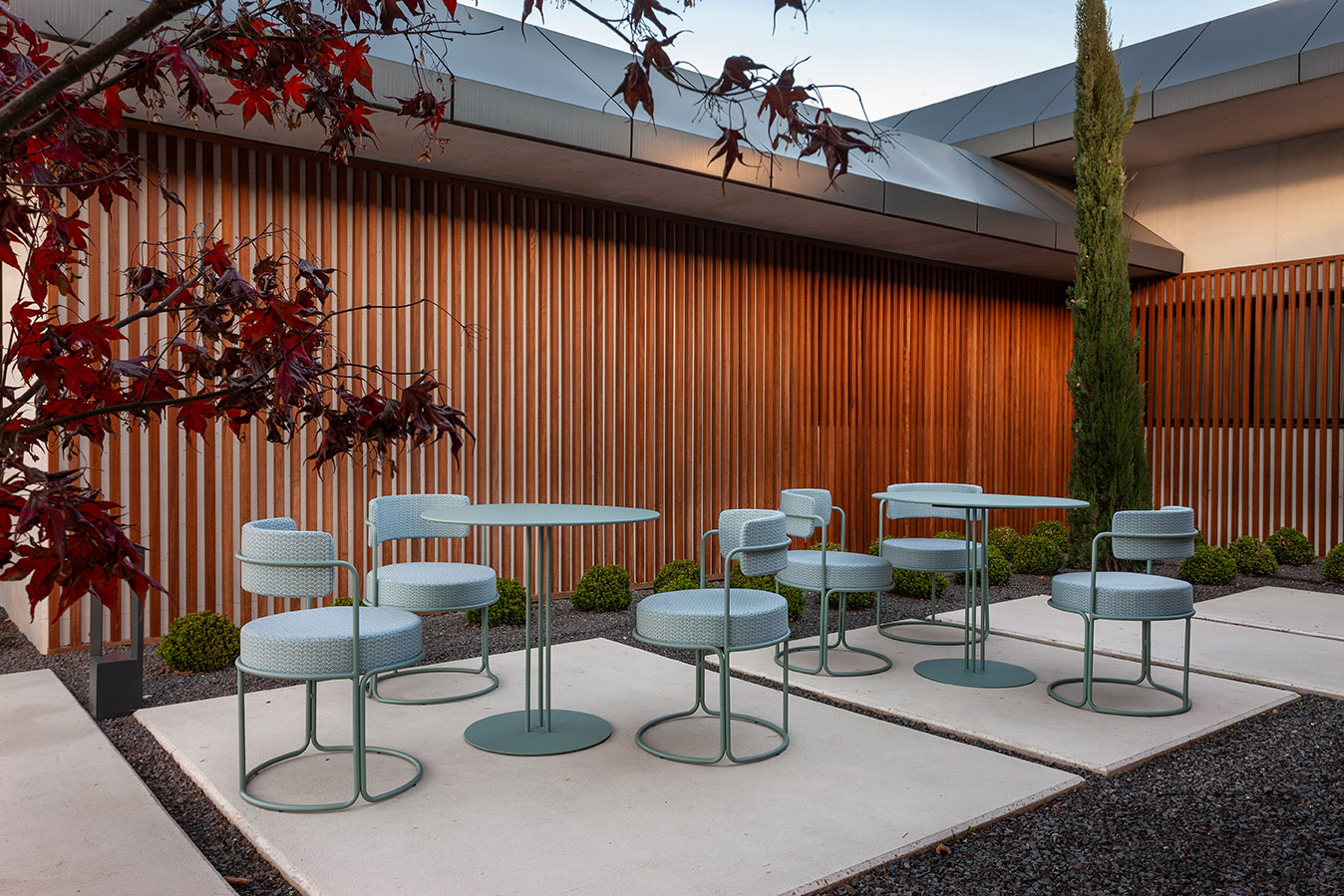 PARADISO collection
New products: PARADISO silla, mesa y taburete.
Designer: ILMIODESIGN
It is a line aimed at fulfilling the interior designer dream about a retro product with shapes inspired by the 50´s MiMo (Miami Modern) aesthetics. Paradiso collection includes stools, chairs and tables.
The seat measures are designed to offer a very comfortable experience. The wide range of metal colors for the structure and fabrics for the upholstery, guarantees a perfect fit both indoors and outdoors.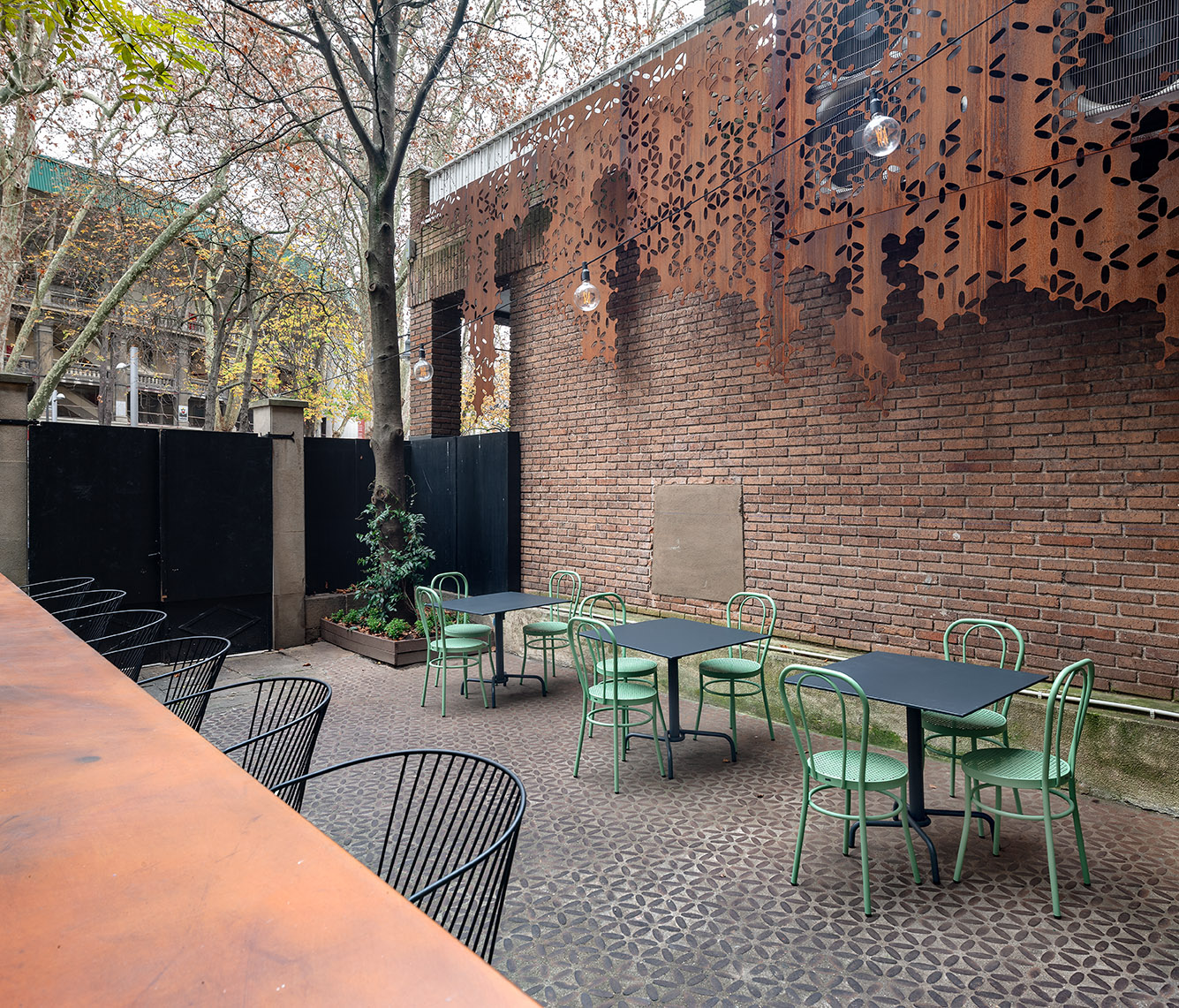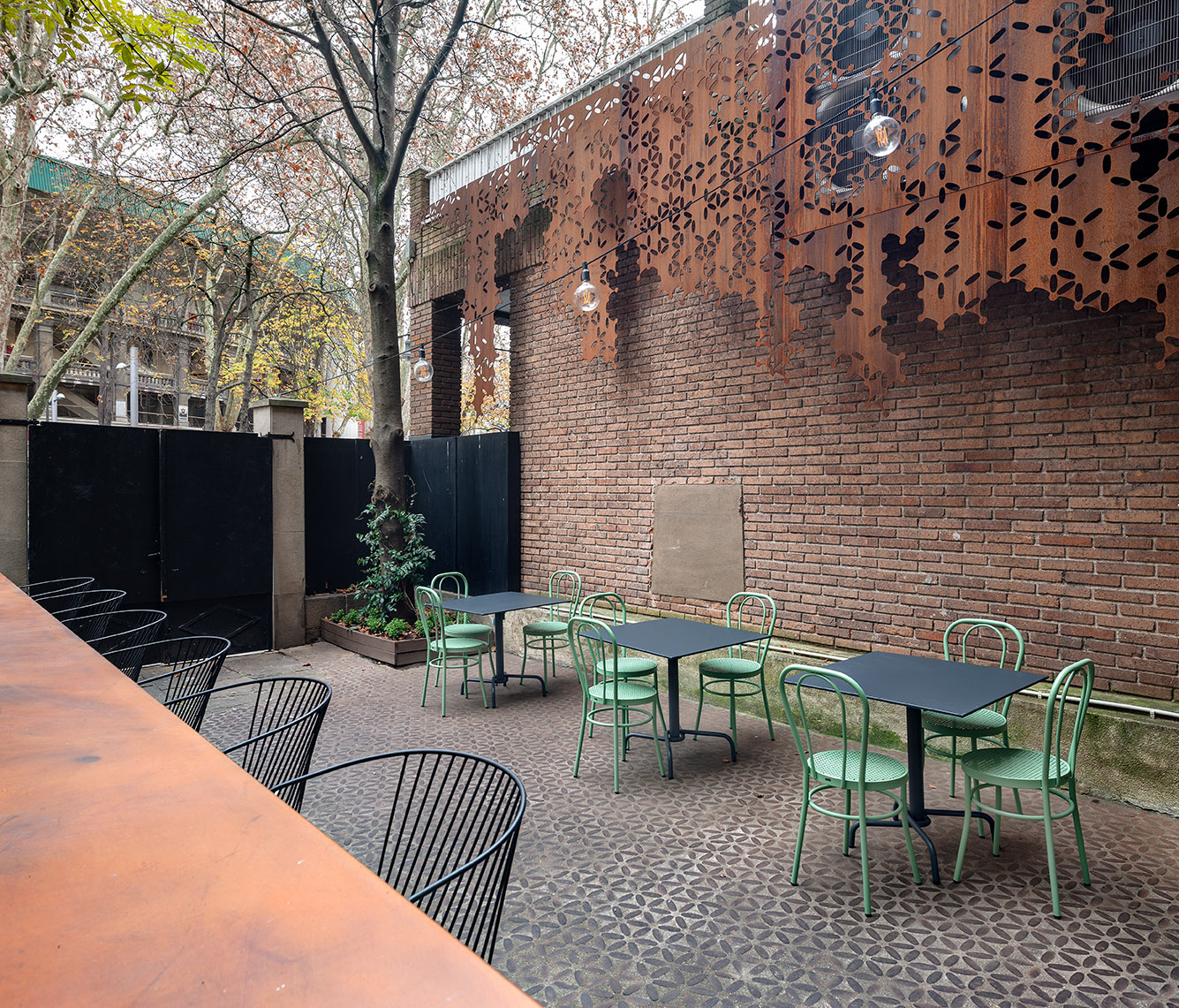 PUERTO collection
New products: PUERTO silla, taburete con respaldo y taburete sin respaldo.
Designer: iSi Design Group
One of the most different collections of this year, cause of its unusual retro appearance. A restyling of one of the most demanded products in the history of design.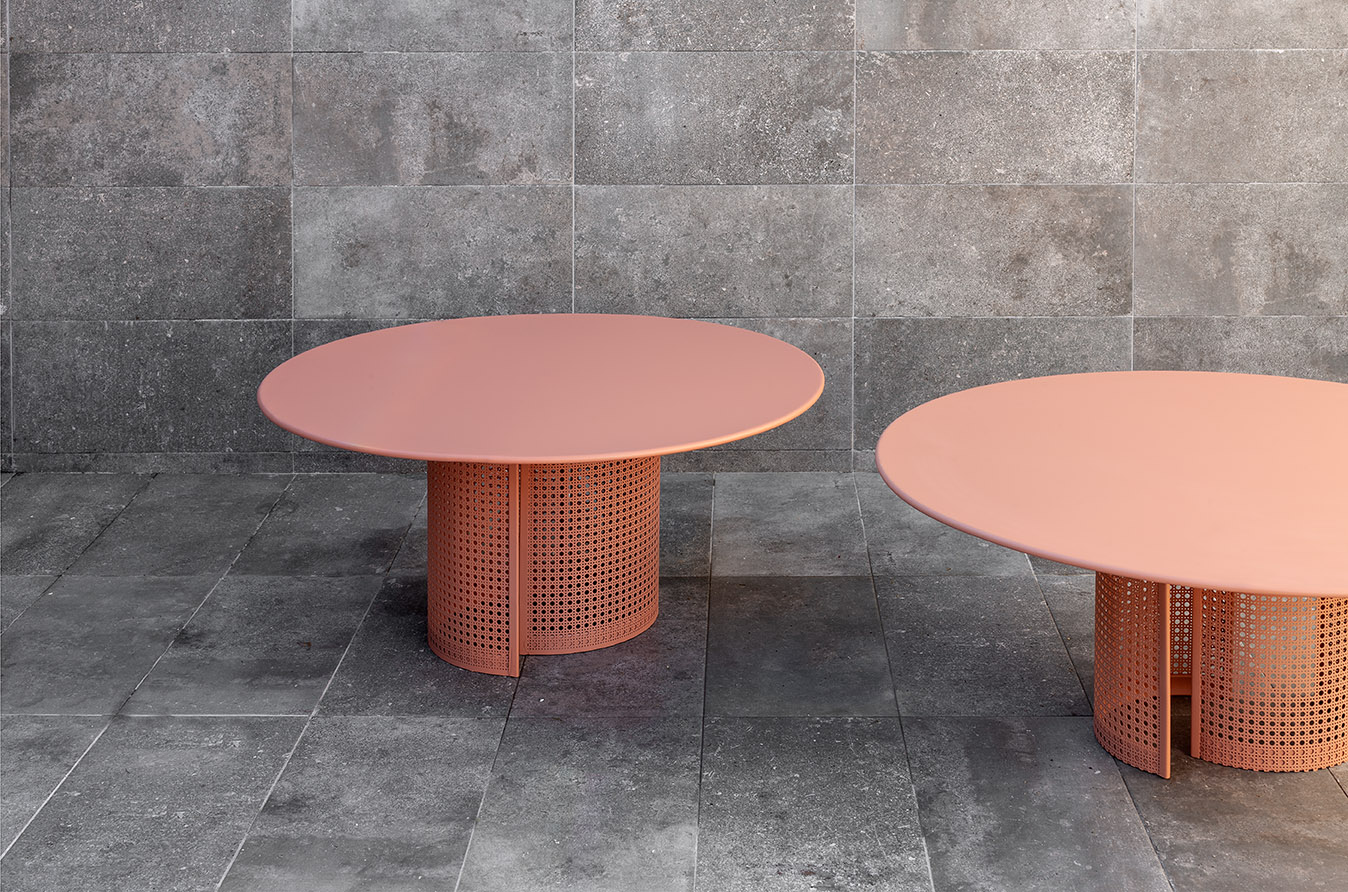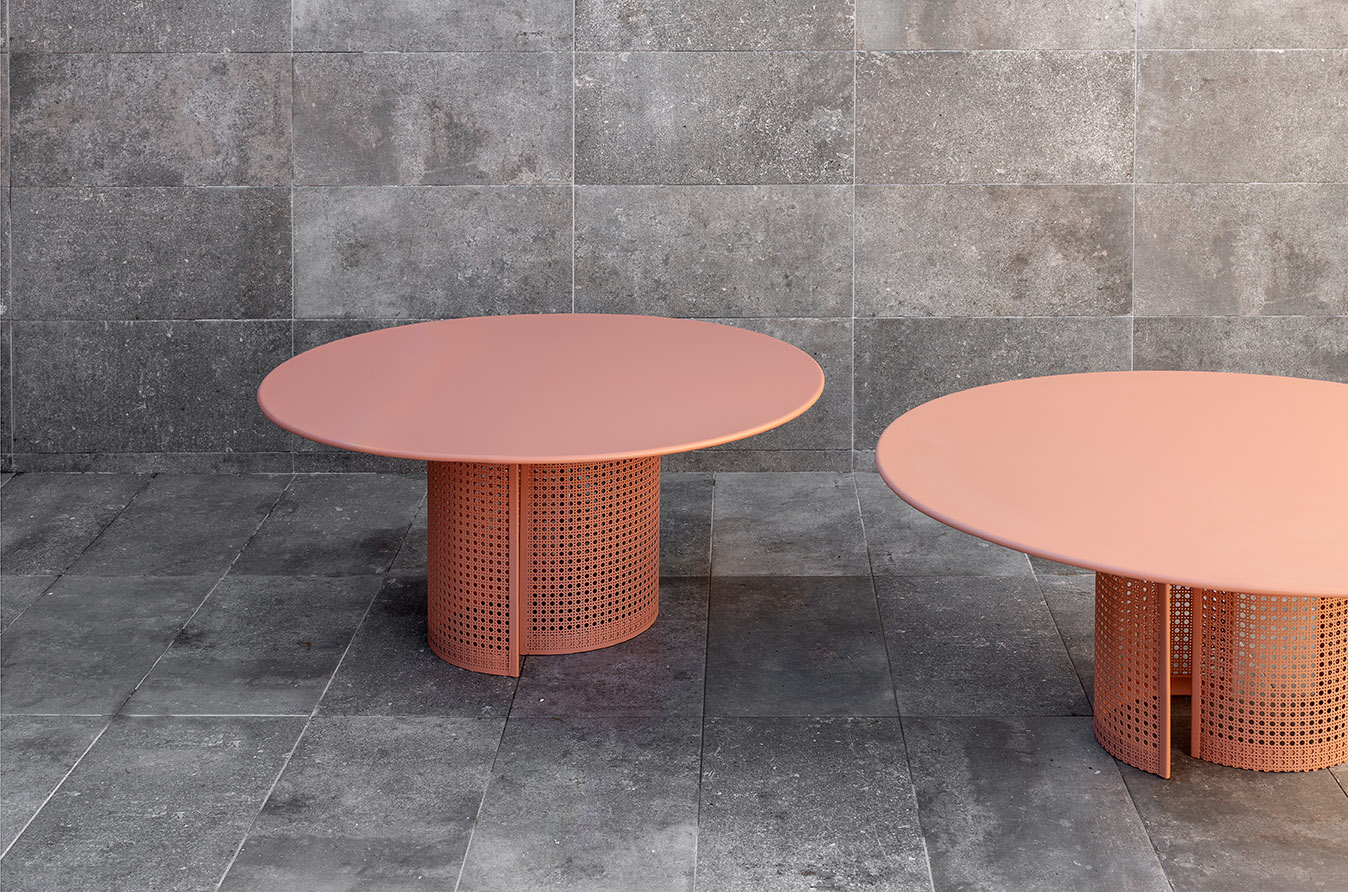 ARENA collection
New products: ARENA mesa H46
Designer: iSi Design Group
The ARENA collection is a perfect balance between modern & retro. The material and curves of ARENA table makes a modern and a fresh design. The pattern of the base takes you back to the old times, those beautiful moments around the table with family.
Arena table is inspired by the sand of the Mediterranean beaches; breathe & enjoy those unique moments of the sunset. Our collections communicate this unique mix of culture and passion for life.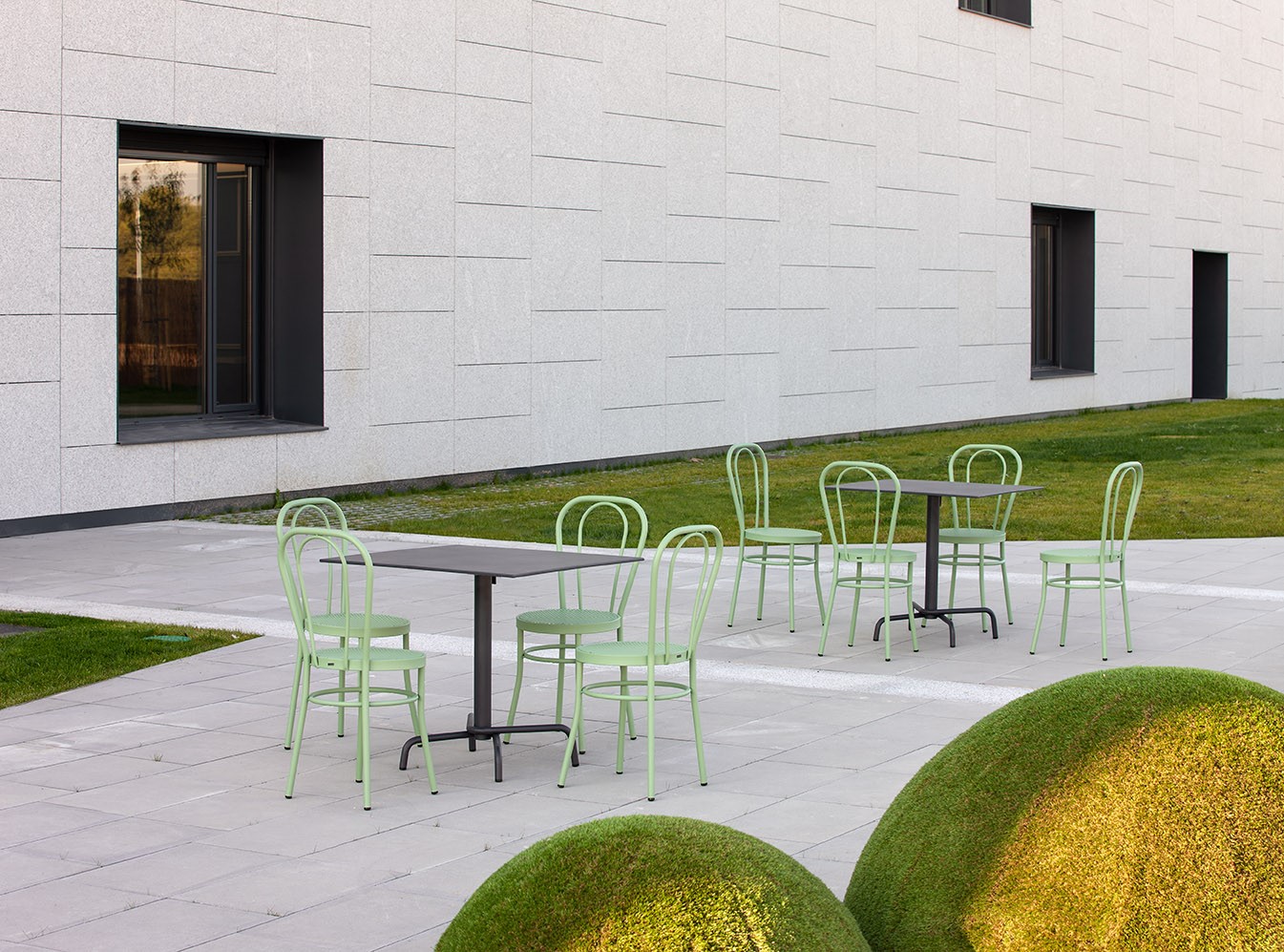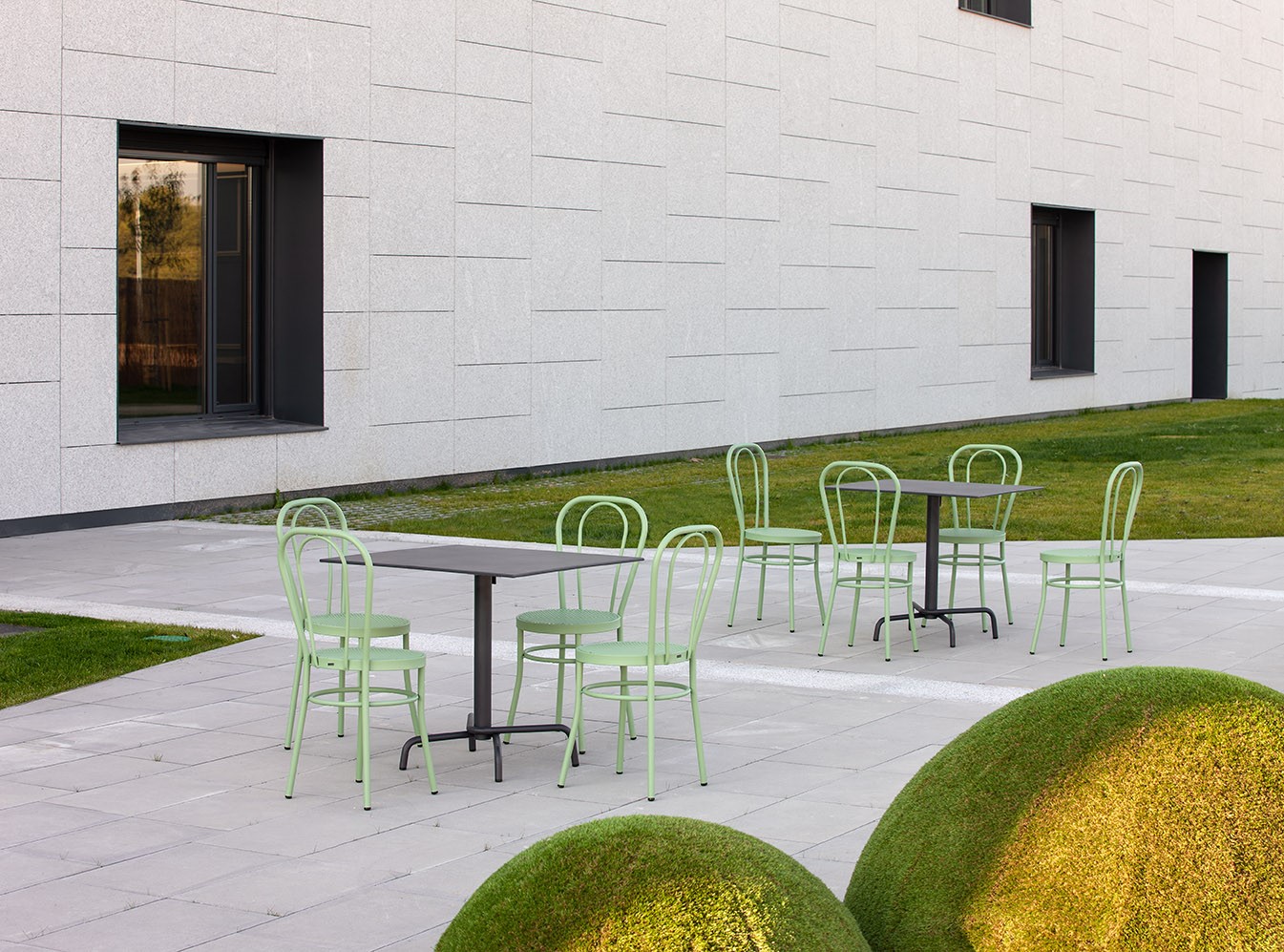 MUELLE collection
New products: MUELLE mesa H74
Designer: iSi Design Group
The MUELLE collection pretends to facilitate hostel services, with an easy of transport and stock. At the same time, MUELLE table is a wide product, modern and perfect for any outdoor space.