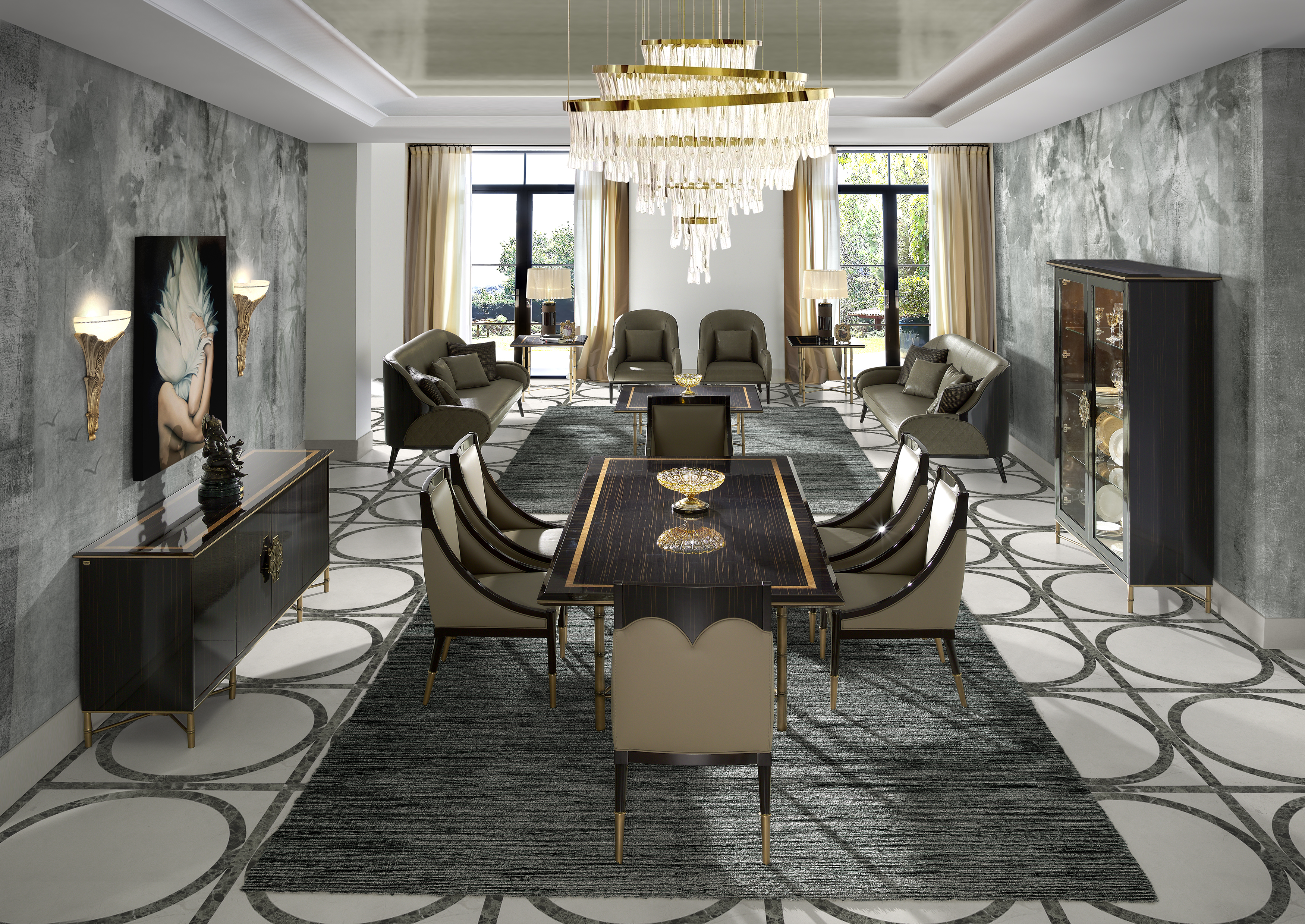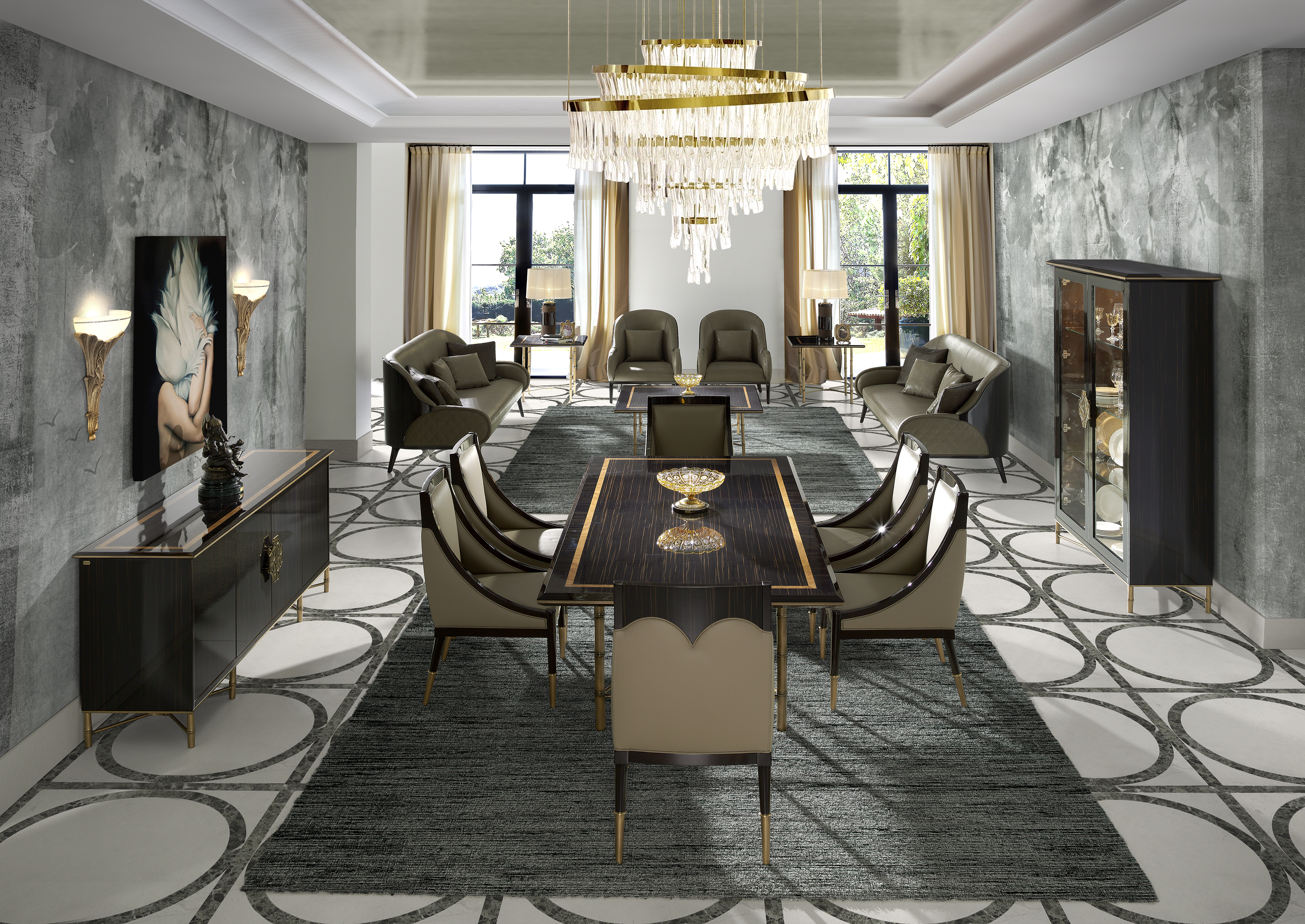 Soher will present a collection defined by lightness and sophistication
Black ebony and its bronze floral handles are itscharacteristic features
Soher will show its furniture pieces in stand A17 Level 2 Hall 2 at Feria València
Iris is Soher's new collection, that will be presented atHábitat, from 17 to 20 September at Feria Valencia. The stand A17 Level 2 Hall 2 will be Iris' showcase, an exquisite and balanced line.
The thousands of visitors that attend the most important furniture fair in Spain will discover a line that finds its singular personality in the black ebony wood that gives shape to the pieces.
Iris combines stylised tables in different sizes with sideboards and display cabinets, all with pure and elegant lines. The armchairs and sofas provide a soft and comfortable counterpoint to the lightness of the wooden pieces.
The svelte bases of the collection are made from brass, shaped in the form of bamboo. Resting on these, the natural grain of the ebony gives the wooden structures a unique and unrepeatable image.
The floral handles in bronze provide Iris with a distinguished and singular detail, which has become one of the distinguishing features of this line.
Soher's standwill also be home to some of our most recent collections, such as Palace, Marquis and Ritz, a guarantee of distinction and elegance.
Soher
Soher is a Spanish company that specialises in classic, luxury furniture and high-end decoration. It is synonymous with beauty, quality, style and distinction. With more than 75 years of experience, Soher is characterised by the exquisite care it gives to every detail, where a love of art is apparent in every one of the firm's creations, luxury furniture and top-of-the-range decorative pieces.
The team of designers of Soher elaborates every piece by combining the best of artistic tradition with avant-garde trends in interior design and decoration, creating unique, delicate and exclusive ambiences for its clients.