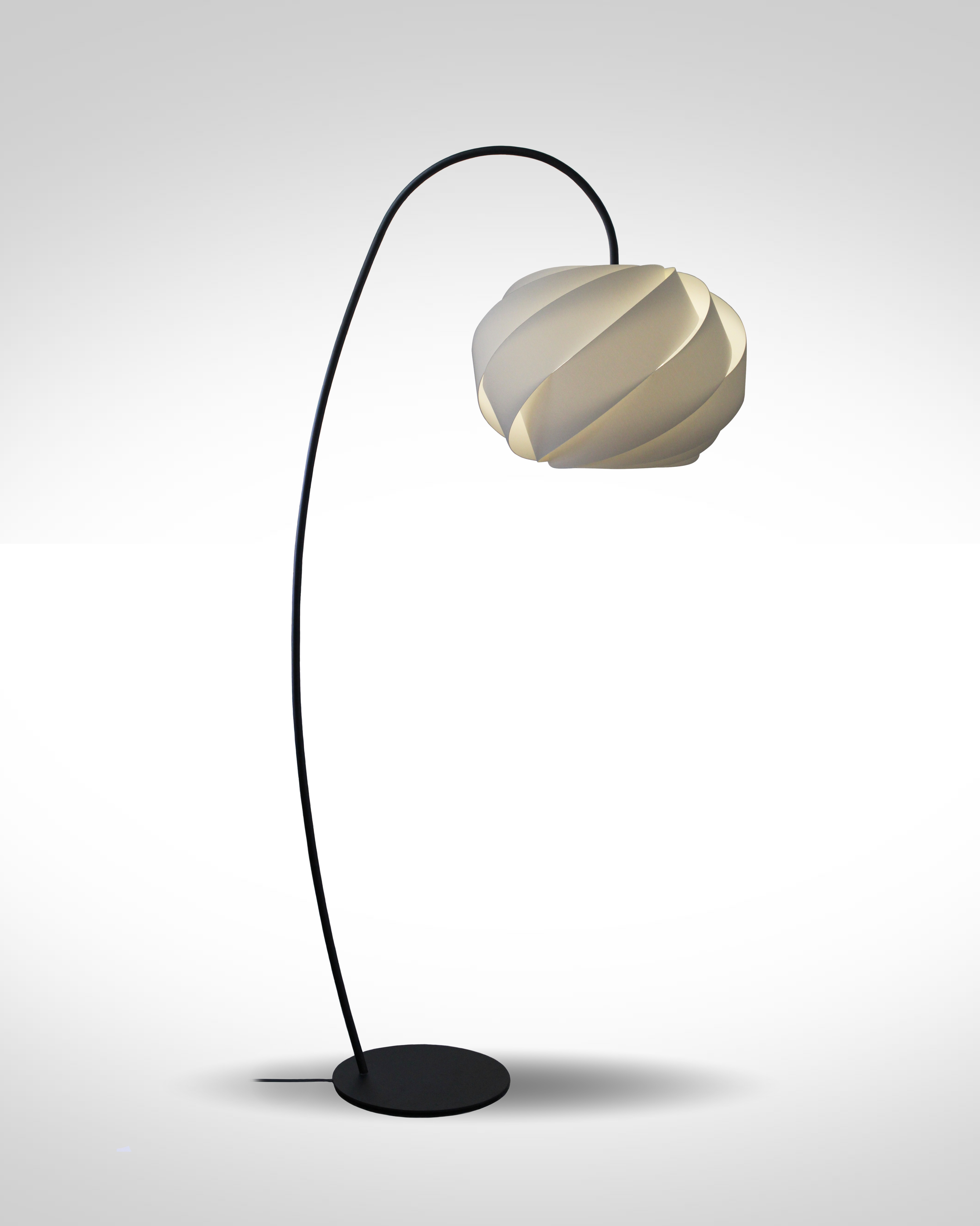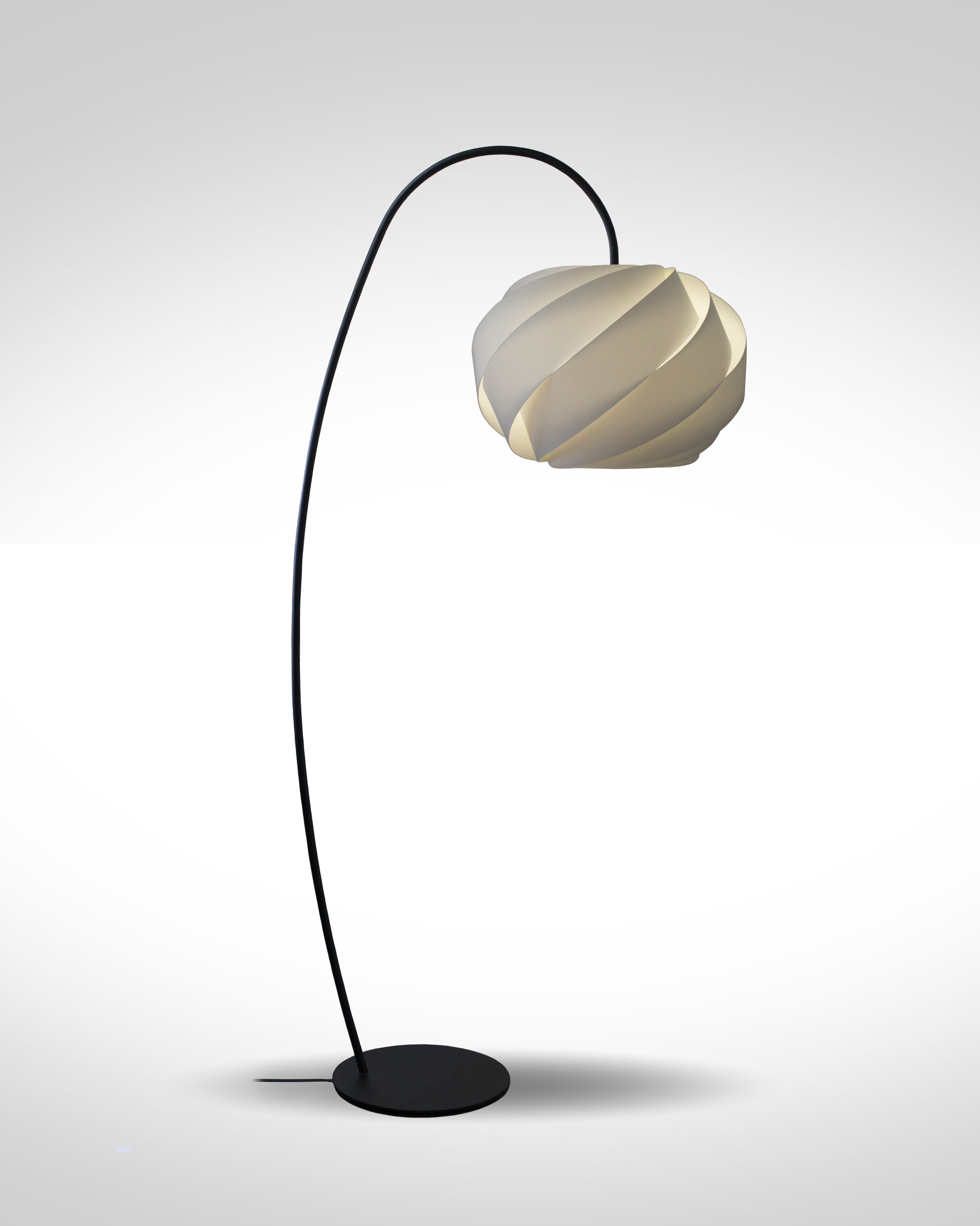 Each year IDP's team tries to surprise the visitors of Habitat Valencia. In this edition, we have filled the booth with novelties, among which we highlight Milton. This collection responds to a trend of industrial style, from 50s.
In our last generation of lampshades with ribbons, we have Bonnie and Clyde in velvet. This material enhances them and gives them a distinguish look. This pair gives a frenetic turn to its predecessors.
To them we add Fred, named like that after the selfsame Fred Astaire. Its spiral shape evokes us to the movements of the famous dancer. Furthermore they are dressed properly, in black and white, just like his elegant suits.