Hábitat Valencia 2020 is to create a new exhibition section exclusively for décor sector, with many quality European manufacturers including Vical, Contradictions and Thai Natura already signed up to exhibit.
The Décor sector is joining the Hábitat offering for the first time. The fair already covers the Designer, Contemporary and Haute Décor sectors. Textiles will be represented by the dedicated Home Textiles Premium by Textilhogar show.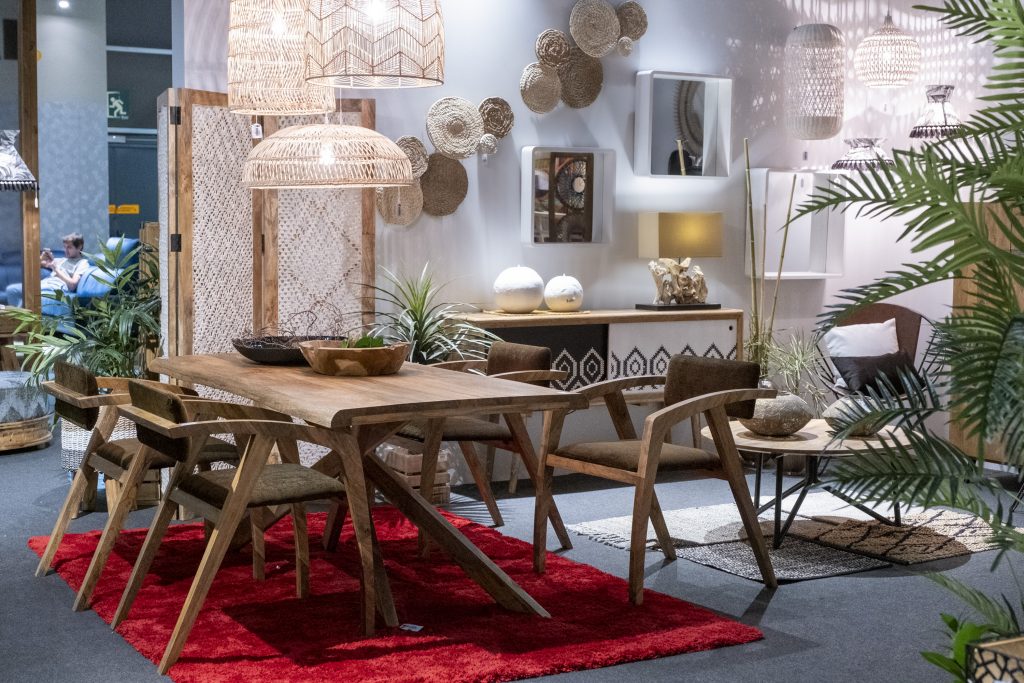 Valencia, 5th March 2020.- More content for the upcoming edition of Feria Hábitat Valencia. The leading fair for 'Made in Spain' interiors will be adding a new section to its next edition, which runs from 22nd to 25th September this year. Dedicated exclusively to décor, the new area will feature a broad selection of the leading European names in the industry.
The sector offers decorative accessories and products that complement the furniture and décor ranges created for the traditional retail channel and for contract projects. This key segment of the interiors industry now has the exclusive space of its own at the Feria Valencia fair that it deserves.
The new Décor section already has leading operators from the industry signed up to exhibit. Significant examples are brands such as Vical, Contradictions, Thai Natura, Artelore, Brucs and Guadarte.
Other manufacturers that have already booked space include Schuller, Ixia, Santiago Pons, Camino a Casa, Denzzo, Taller de Indias, Intereme, Exclusivas Camacho, Item, G Deco and Imori, along with major brands such as Joenfa, Signes Grimalt, Caimana, Claw, Eqho, HVL Group International and Viro.
"The idea is that what visitors get when they come to Hábitat is a showcase that is of sufficiently high quality and interest to make the trip to Valencia an attractive proposition," the fair's director, Daniel Marco, remarks. "This is why we decided that this year we would invest in highlighting the Décor sector and giving its companies a boost: it is an important segment of industry and deserved to have a presence of its own at the fair that would be instantly identifiable to buyers."
"What that means," Marco continues, "is that Hábitat is still aiming to offer a 360-degree vision of the interiors industry. What we showcase here already includes the latest innovations in furniture, lighting, upholstery and bedrooms across the designer, contemporary and haute décor styles. Now, this year, we are adding all forms of decorative accessories and it is worth remembering that visitors will have the opportunity to see the finest ranges of home textiles, upholstery and décor as well at the Home Textiles Premium by Textilhogar fair, which will be running alongside Hábitat. Everything can be covered in one visit and on one ticket."
Hábitat clearly continues to enhance the showcase and is raising the bar for an edition that industry professionals are looking forward to with eager anticipation. This year's fair takes place from 22nd to 25th September 2020 at Feria Valencia.