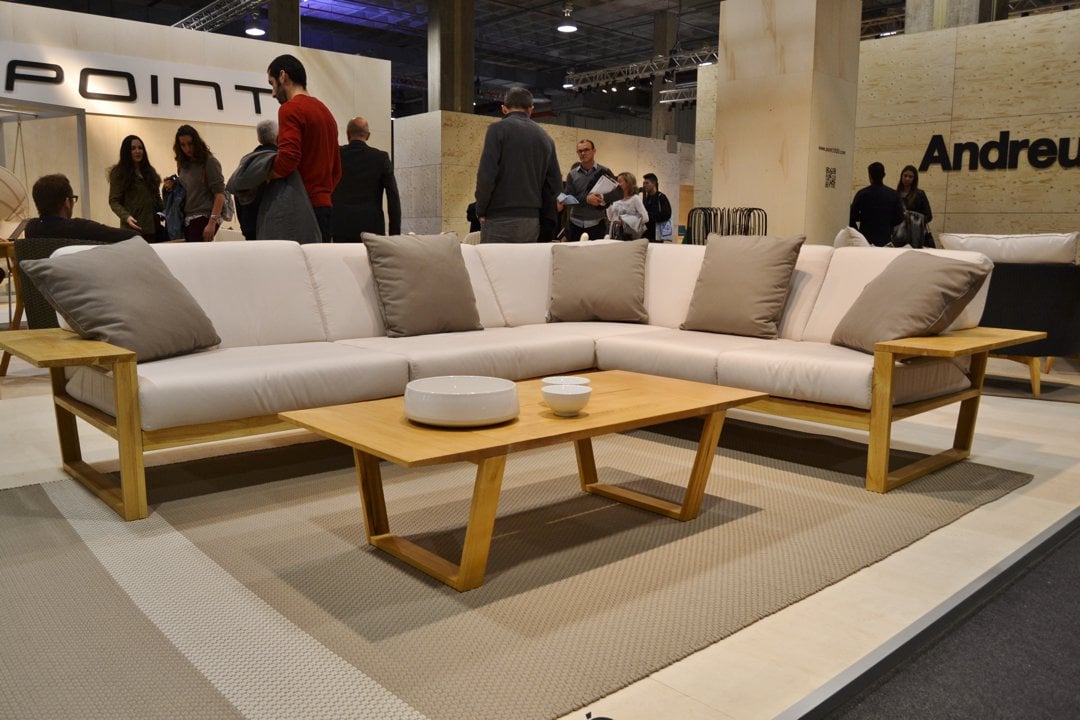 Six months ahead of opening day the fair has already hit 80% of its target
València, 27nd March 2017.- Just like its predecessors, the upcoming edition of Hábitat is being well supported by the industry. By last week 200 companies had already signed up as exhibitors at the forthcoming edition of the fair, which is returning to its traditional slot in September, running this year from 19th to 22nd  September, at Feria Valencia.
What this means is that Hábitat has already sold 80% of the amount of space it was aiming to fill and, as a result, the technical team has started to allocate stands in the pavilions set aside for the fair on Feria Valencia's Level 2      . Haute Décor, Designer and Contemporary ranges will be displayed across the entire space and there will also be dedicated areas for emerging design such as the nude Show, plus catering and lecture zones and themed displays centred on new trends in interiors and the contract sector.
New additions in the last few days
Interest in the upcoming edition of Hábitat has clearly intensified in recent weeks, since the fair published its first preview of exhibitors. The Hábitat team has in fact received confirmations from a good number of Spanish and international companies over the last few weeks, including some major names, as evidenced in the exhibitor preview – click here to see.
Examples in terms of the most current and cutting edge design include Vondom, Nacher, Systemtronic, Sofactual and Koo International whilst in Contemporary, which is a particularly important part of the 2017 showcase, a number of leading names have come on board recently including Divani Star, La Premier, Dina Tapizados, Tapizados Mydel and Arkimueble. In Haute Décor the offering is being boosted by AM Classic, Mobles Vilago, Costera Mobles, Líneas Taller, Casanova Gandia and Colonial Club which have all, along with others, booked their space in the last few days.
"What this all means is that Hábitat continues to grow and create a very powerful offering," explains the fair's director, Daniel Marco, recalling that the aim is "that going back to a September date will bring a bigger offering, more services and more facilities for exhibitors and visitors."