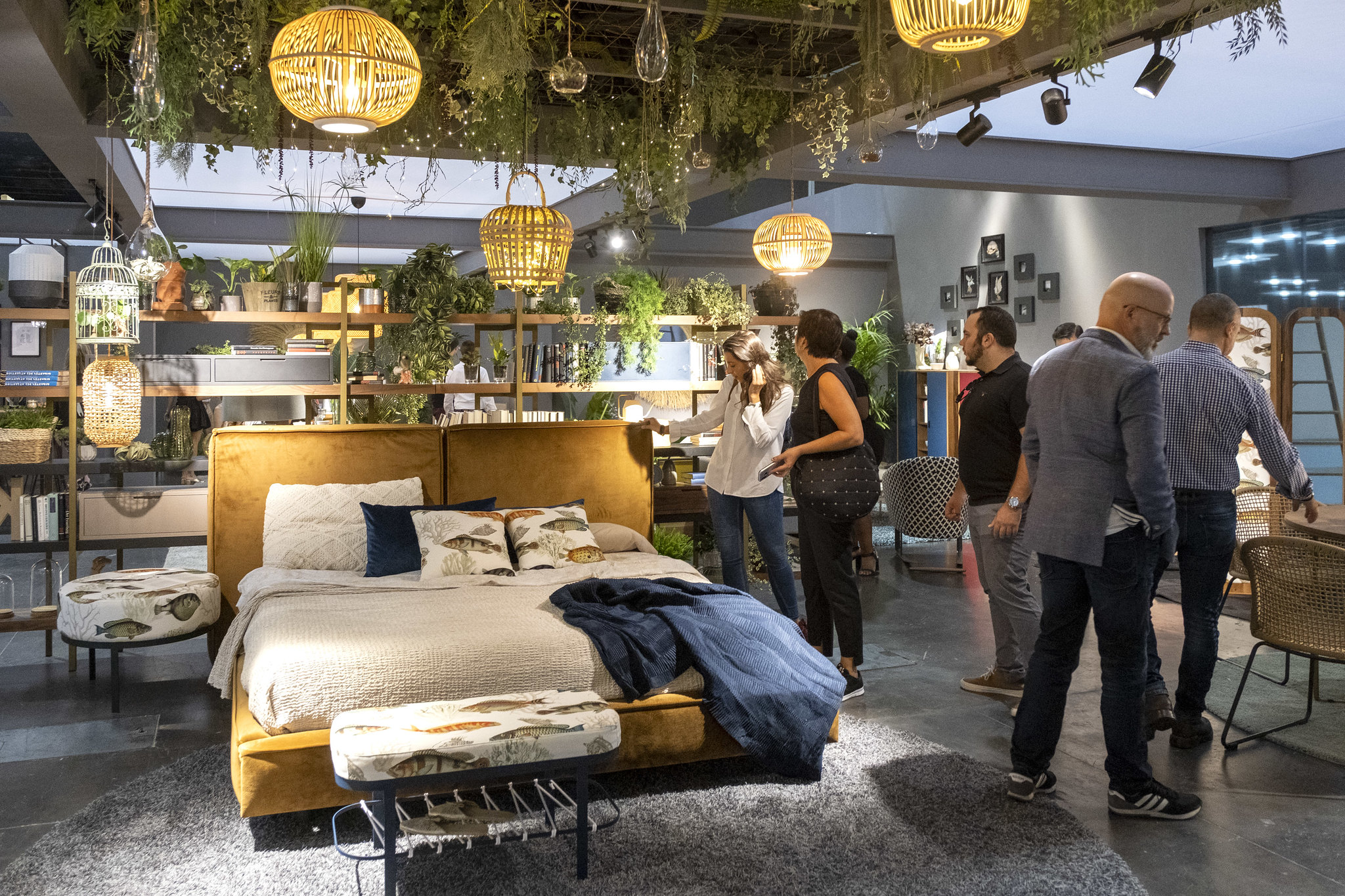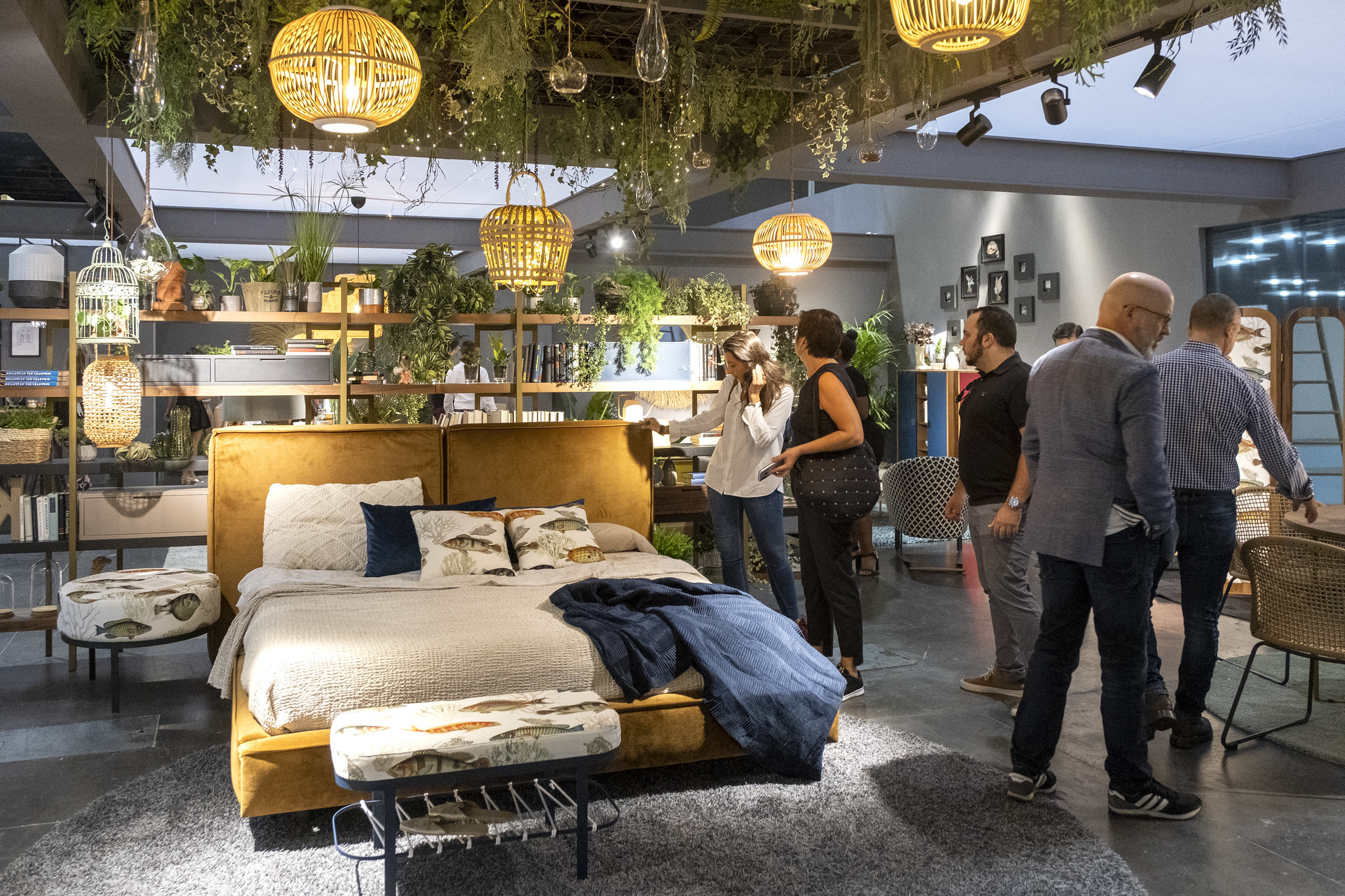 This was an historic edition of the furniture fair, with the most optimistic expectations being exceeded and 33,000 professionals having passed through the turnstiles by first thing this afternoon – an increase of more than 25% over last year's figure.
 "Valencia has brought back its great furniture and design fair," explains the event's director, Daniel Marco. 
Valencia, 20th September 2019.- This was an historic edition of Hábitat. The furniture, lighting and décor show closed its doors this afternoon having exceeded the most optimistic expectations and firmly re-establishing the fair as a leading international event for Valencia and for Spain's design industry. At this point, first thing this afternoon, Hábitat had already registered 33,000 visitors, an estimated increase of more than 25% above the figure for 2018, which was around 26,200.
Even with the late afternoon numbers still to be crunched – the fair closes today at 19.00 – these results are the cherry on the top of Valencia's nomination as World Capital of Design 2022 and make Feria Hábitat Valencia the foremost event in the world of design and an industry driver as well. Little wonder that, according to Efe news agency, Valencia's hotels were at 89% of their maximum occupation levels during Hábitat week.
"The results could not be more satisfying, for both the fair and, most of all, for the exhibitors," notes the fair's director, Daniel Marco. "This figure for the number of visitors only confirms the positive feelings about the show that exhibitors were sharing with us from day one. In fact," Marco points out, "numbers on the first day were significantly higher than on the first day of last year's show, which led us to expect results that, in my opinion, totally vindicate the decision we made in 2017 to return Hábitat to its September slot and revive what had been a leading fair for Valencia and Spain's design sector."
Having made an initial assessment of the results, Marco underscores "the high level and quality of the professionals who have come to Valencia for the fair, especially those from abroad. Foreign buyers have responded and I can tell you that we have had more international buyers from more than the 65 markets we had expected. What is more," he adds, "our exhibitors have emphasised how high-level retailers and distributors have come back to Hábitat to buy from their favourite suppliers. There is no doubt that having three halls showcasing high quality contemporary products has contributed to retail and distribution professionals returning to Valencia to place their orders."
Lastly, Daniel Marco has also highlighted the design sector's commitment to Hábitat, which this year translated into the fair doubling its designer and avant-garde offering. "this commitment has been indicated by the thousands of specifiers, interior designers, decorators, designers and contract professionals who have attended the event, not just as visitors to the fair's commercial offering but also as active participants in the fifty or so lectures, talks, meetings and round tables that formed the Ágora nude programme."
The programme of parallel events also came to a close today. The programme provided a range of different visions of contemporary living such as the concept of the industrialisation of luxury homes, described by InHaus, the new generation of sustainable materials and textiles, with an interesting lecture delivered by Valencia-based textile designer and manufacturer Equipo DRT and an insight into future trends by Pepa Casado and her consultancy, future-A.