Gazzda is a design house built on curiosity and virtue, established in 2013. The entire development process happens in-house, by skilled craftsmen, engineers and visionary designers, who draw inspiration from the natural world, mirroring its grace and organic patterns in every product.
The brand believes in crafting furniture that goes beyond the ordinary and brings a sense of tranquility to your home. Stepping into Gazzda's world, you'll discover a seamless fusion of nature-inspired design and mindful craftsmanship, inviting you to create spaces that breathe and inspire.
Gazzda understands that home is more than just a collection of furniture; it's a sanctuary that nurtures the soul. With this philosophy in mind, Gazzda places a profound emphasis on curating pieces that infuse your living spaces with serenity, helping you unwind and reconnect with nature within the confines of your home.
Dedo Easy Chair – refined craftsmanship (main pic)
The Dedo Easy Chair is exactly what it promises to be – the fusion of light and contemporary design, with a traditional and minimalistic flair.
Dedo's characteristic frame is hand-crafted from solid wood and constructed relying on artisanal mortise-tenon-joint techniques. The chair's timeless design makes it suitable for all sorts of spaces, and adaptable to various interior styles. Additionally, the Dedo Easy Chair works well alone or in pairs, allowing for corner or central room placement, and it is available in different upholstery versions.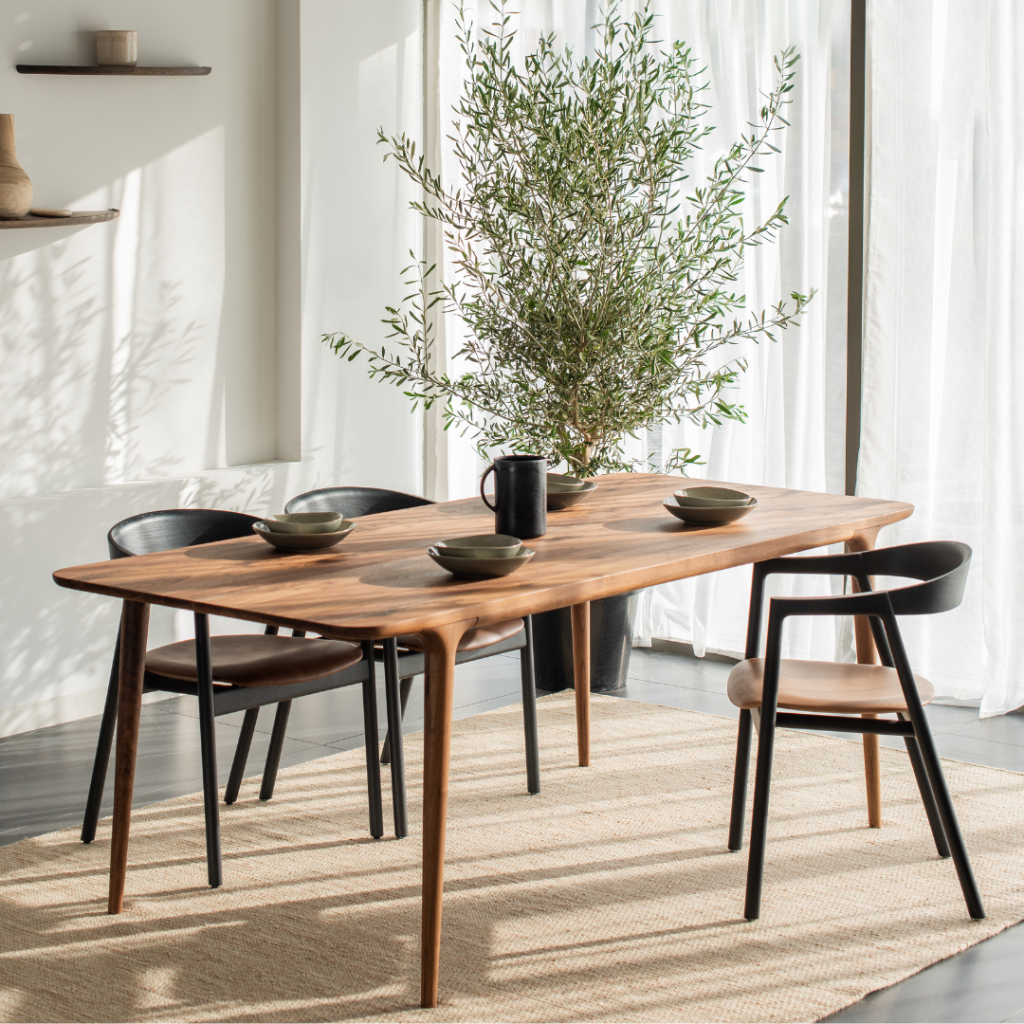 Fawn Table and Muna Chairs
Fawn Table – sculptural elegance
From the beginning, humans have sought community and warmth, from gathering around fires to uniting at modern dining tables. The Fawn Dining Table encompasses these vital needs, all the while, paying homage to its sculptural form, with its fluidity and elegance. As a statement piece, Fawn demands attention, and provides for an anchoring focal point, in any space.
Fawn is not only timeless in its design, but in structure as well, as it is made from solid wood; oak and walnut. This ensures that you will have a life-long companion, and are able to continuously revive it, providing it with a refreshed look.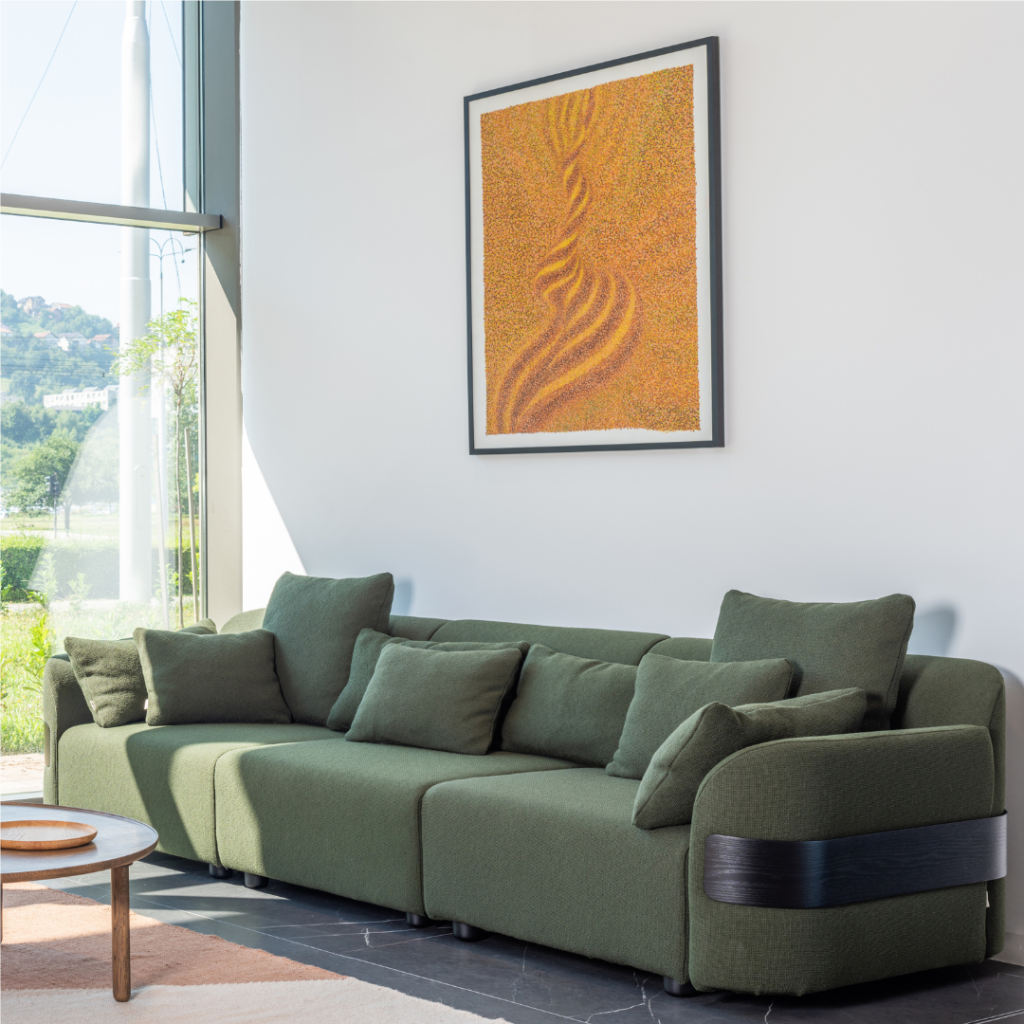 Hugg Modular Sofa and Mu Coffee Table
Hugg Modular Sofa – customizable embrace
After a long day, all one needs is the warmth and comfort of a hug and so, with this in mind, Gazzda created a comfy and inviting sofa as the perfect solution – Hugg Modular Sofa. The Hugg Sofa's cloud-like appearance, coupled with its distinct rounded arm and backrests, make it a true statement piece in any space.
Thanks to its modularity, Hugg allows customization and configuration, with eleven modular pieces to choose from, for any living space and purpose. In addition, you can create your own configuration or choose any of the 43 predesigned ones. Whether you prefer a classic two or three-seater or an L-shaped sectional, the Hugg Sofa can be adapted to suit your taste.