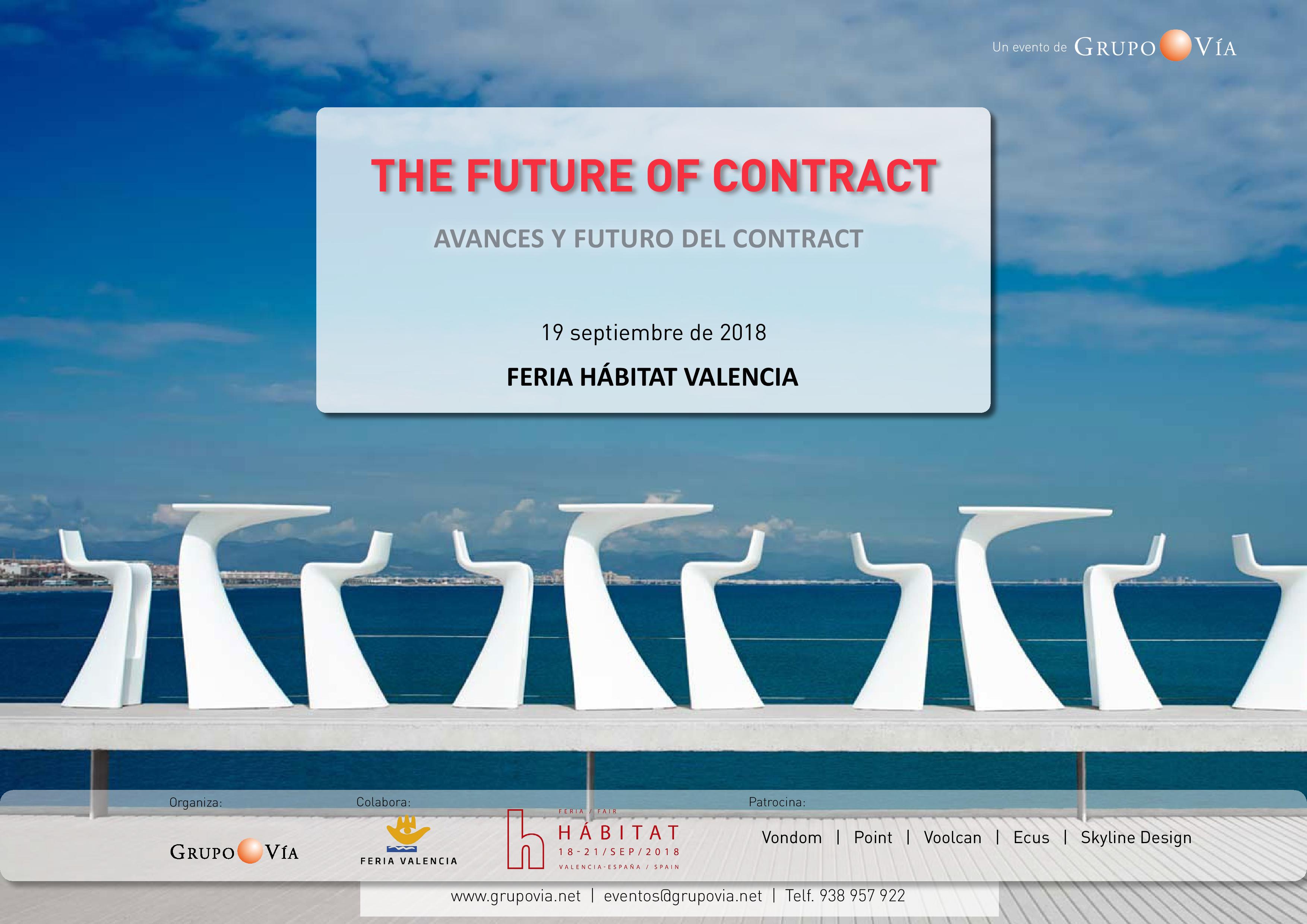 Interior designers, directors of hotel chains, decorators and 'project managers' are poised to take part, on Wednesday, in a seminar dedicated to the future of the hospitality sector led by Grupo Via and sponsored by Vondom, Point, Skyline, Volcaan and Ecus.
 València, 31th July 2018.- Feria Hábitat Valencia continues to add content to what will be one of the central features of the upcoming edition: the contract sector. As part of this content the event will be hosting a Specialist Seminar on Wednesday 19th September, half way through the fair. Delivered by prestigious specifiers and professionals who are specialists in this route to market, the workshop will analyse and discuss the future of the contract business.
This is a major event that will bring the main operators in the business together and has prompted considerable expectation amongst professionals who are already working in this area or are thinking about broaching it. Titled 'The Future of Contract', the line-up of speakers already includes distinguished professionals such as Jordi Cuenca, from hotel design consultancy Verum Hotel Development; architect Héctor Ruiz-Velázquez, of Ruiz Velázquez Architecture & Design; José Manuel Fernández, executive director of hotel developers Cuarto Interior; and Ignasi Llauradó, CEO and creative director at interior architecture practice Dear Design.
Others who have confirmed they will be sitting on the panel include representatives of Pascua Ortega Studio, one of Spain's foremost interior design consultancies, and renowned North American practice Rockwell Group, which run projects globally and in Spain have been involved with unique developments such as the Westin Hotel and the Teatro Real in Madrid. The seminar is being organized by Grupo Vía, specialists in this kind of event, and sponsored by Vondom, Skyline Design, Point, Voolcan and Ecus.
Industrialization in the contract sector
This seminar on the future of the contract sector will take place over the morning and will be complemented by another, centred on this particular business sector from the point of view of industrialization and the search for new niches in the market. The seminar is being organized by Ecus Sleep and will be moderated by contract specialist Rubén Pons.
It is also worth remembering that Feria Hábitat Valencia has made an online guide for visitors and professionals available that highights its exhibitors' most unusual designs. Hábitat, which takes place from 18th to 21st September at Feria Valencia, is Spain's major event for the contract sector.