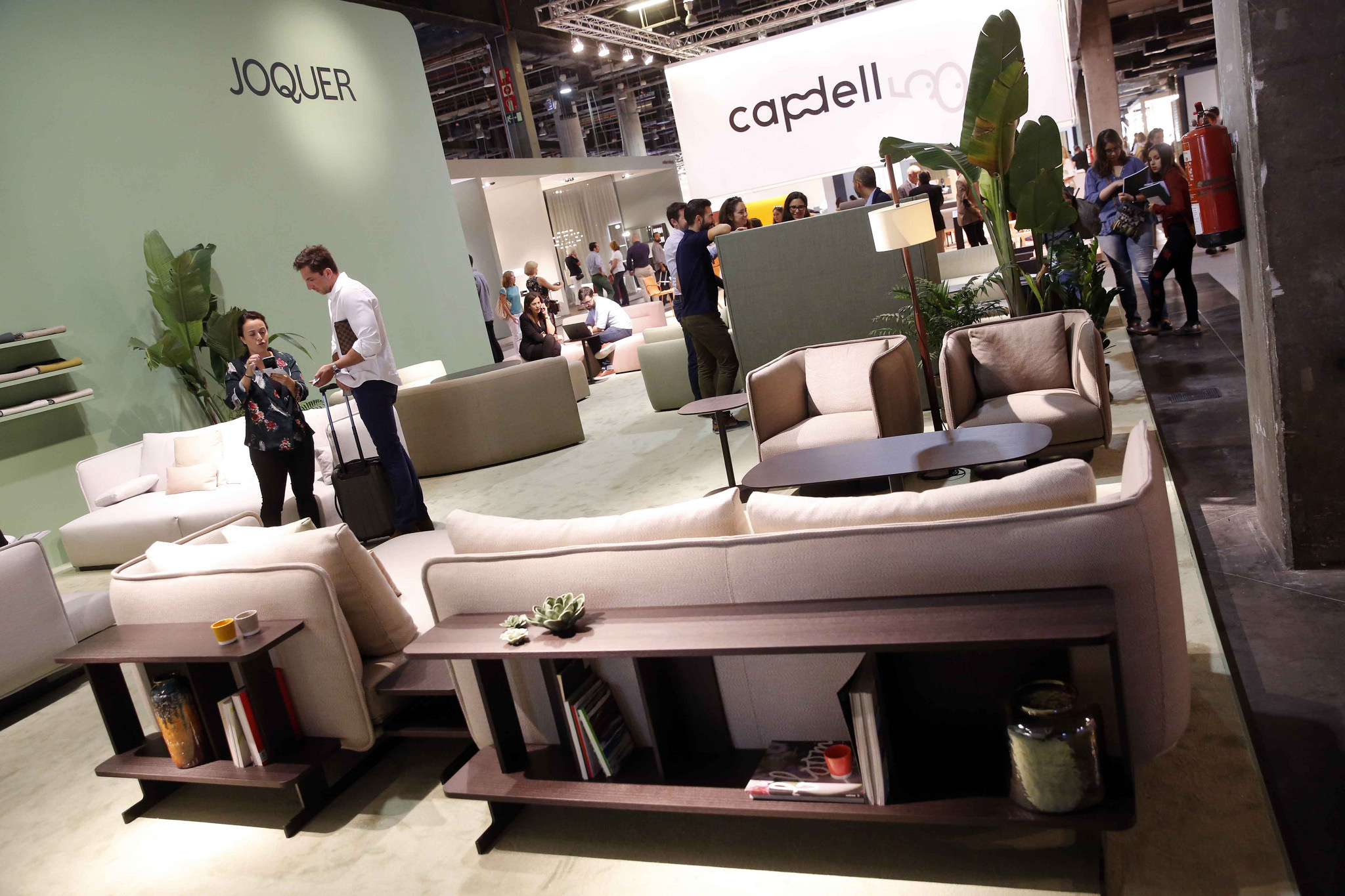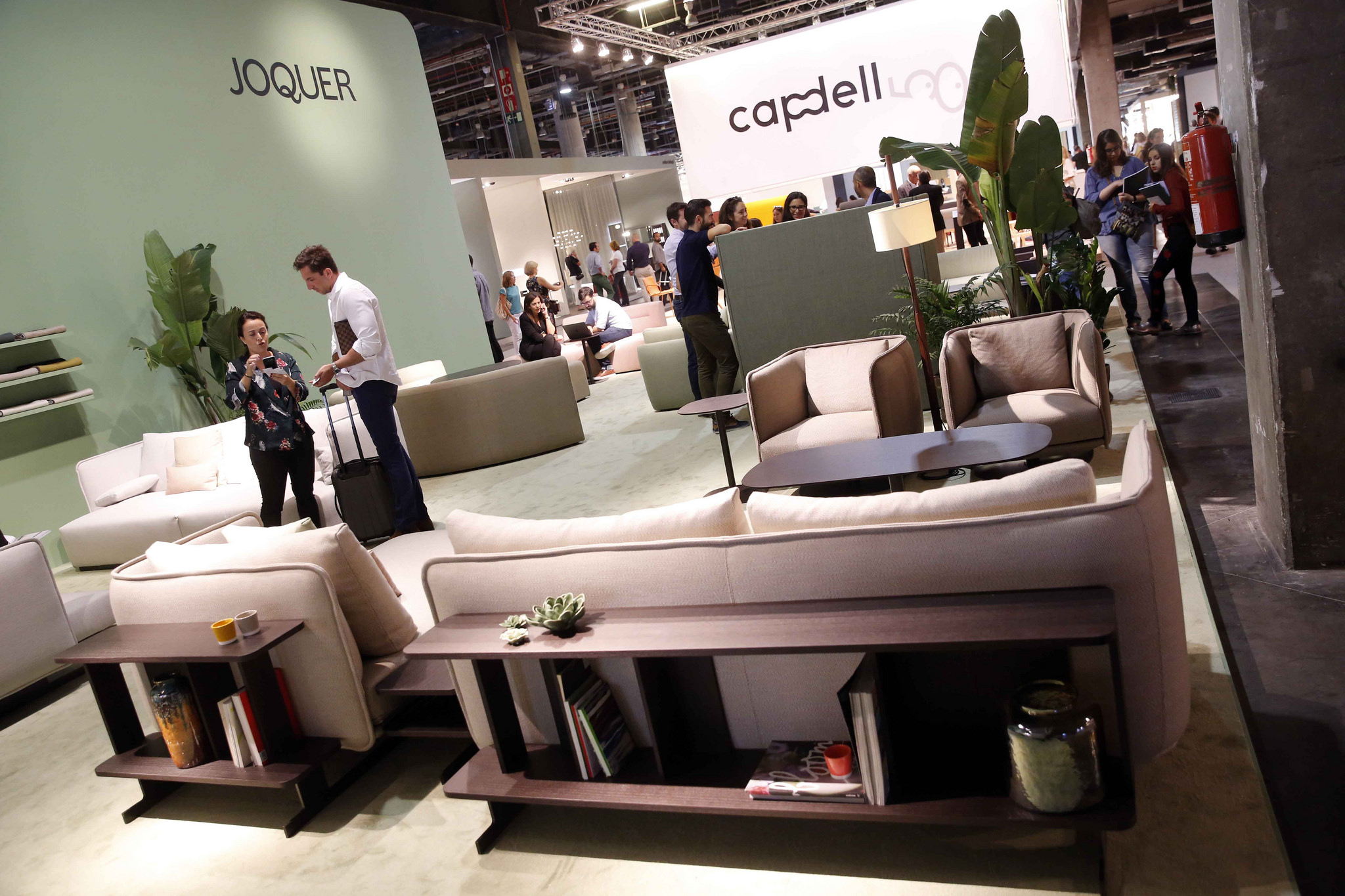 Offering at Feria Hábitat Valencia strongest ever, with 415 international firms and brands exhibiting across more than 45,000 square metres. Visitor pre-registrations are up 20%, with 1000 foreign buyers from 56 countries confirming their attendance
Valencia, 14th September 2018.- Feria Hábitat Valencia is sold out. Valencia's furniture, lighting and décor fair opens next week, from Tuesday 18th to Friday 21st September, with all the exhibition space available booked and an offering that includes more than 415 international companies and brands. Feria Hábitat Valencia will be occupying four pavilions on Feria Valencia's Level 2 plus the Central Mall, which is more packed than ever.
Overall, Hábitat will have more than 45,000 square metres of exhibition space at its disposal and nett occupation, in terms of stand surface area, is 20% up on last year's. The positive figures are essentially due to the fair having re-signed almost all the exhibitors from last year on the back of that fair's excellent performance and, also, having signed up a select group of new exhibitors that include leading brands in the fields of design, children's and contemporary furniture etc. Another notable feature this year is that almost twice as many Italian brands are exhibiting as last year.
As the event's director, Daniel Marco, explains, "following the excellent results that the last edition produced and having fulfilled the objective of returning Valencia's most emblematic trade fair to its former standing, we set ourselves the task this year of giving the fair a serious boost to launch it on the road to sustainable growth and, at the same time, create an offering that comprises the best companies that in turn offer superior quality and design and the best services for all the professionals who visit."
Ticket bookings up
The forecasts as regards visitors are also excellent. Over the last few weeks the fair has seen a 20% rise in the number of professionals pre-registering to visit which, together with the confirmations received from foreign buyers, augurs very well indeed for Valencia's hotels and restaurants. As part of what has been the most ambitious programme to recruit international visitors of recent years the fair is expecting more than 1000 international buyers and specifiers to visit, all of whom have confirmed. It is significant, too, that these visitors will be hailing from more countries this year than last: from 56 as opposed to last year's 45, meaning that now all five continents will be represented.
This achievement is a result of a joint initiative between Feria Valencia and trade associations ANIEME and FEDAI, which was supported by public bodies ICEX and IVACE Internacional as part of a drive to develop international trade for Spain's interiors businesses. According to the latest official figures, Spain's exports of furniture increased 2.5% over the first six months of this year to in excess of a thousand million euros (1,074 million euros). This figure is of particular significance for the Comunitat Valenciana, as it outperformed the national figure improvement by increasing its exports of furniture by 10% compared with the first half of 2017.
Busy schedule of design-centred events
To complement the above, the fair has put together a packed schedule of events set to take place at Feria Valencia during the week, that includes lectures, exhibitions, talks and discussion groups centred on design, interior design and the contract sector. One of the most noteworthy is the exhibition of work by designer Mario Ruiz of Alicante, 2016 winner of the National Prize for Design, and the National Design Associations Congress (6ENAD), which has been organised jointly with the Spanish Network of Design Associations (READ) and the Comunitat Valenciana Association of Designers (ADCV), which will be chairing the congress. The conclave is the biggest held annually in Spain centred on design and involving the industry's most representative associations.
'Agoranude' features a number of workshops, including one that will be analysing the relationship between craftsmanship and design, led by eminent professionals such as Enrique Loewe, companies such as Lladró and leading schools of design.
The contract sector will also feature large, with several themed gatherings of professionals such as "The Future of Contract, advances and the future of the sector", with eminent international speakers. Equally, the Ágora nude will feature a number of lectures on areas of innovation such as 3D-printing possibilities and a forum on the new #InnoDesign concept.
Another notable item on the programme of events is a series of lecture arranged by ANIEME and Fedai that will focus on the possibilities offered by e-commerce, with contributions by platforms such as Amazon.
Professionals only
Hábitat opens its doors at Feria Valencia next Tuesday, 18th September and runs until Friday 21st. opening hours are 09.30-19.00 and the fair is trade only (furniture retailers, decorators, interior designers, architects, designers etc.).