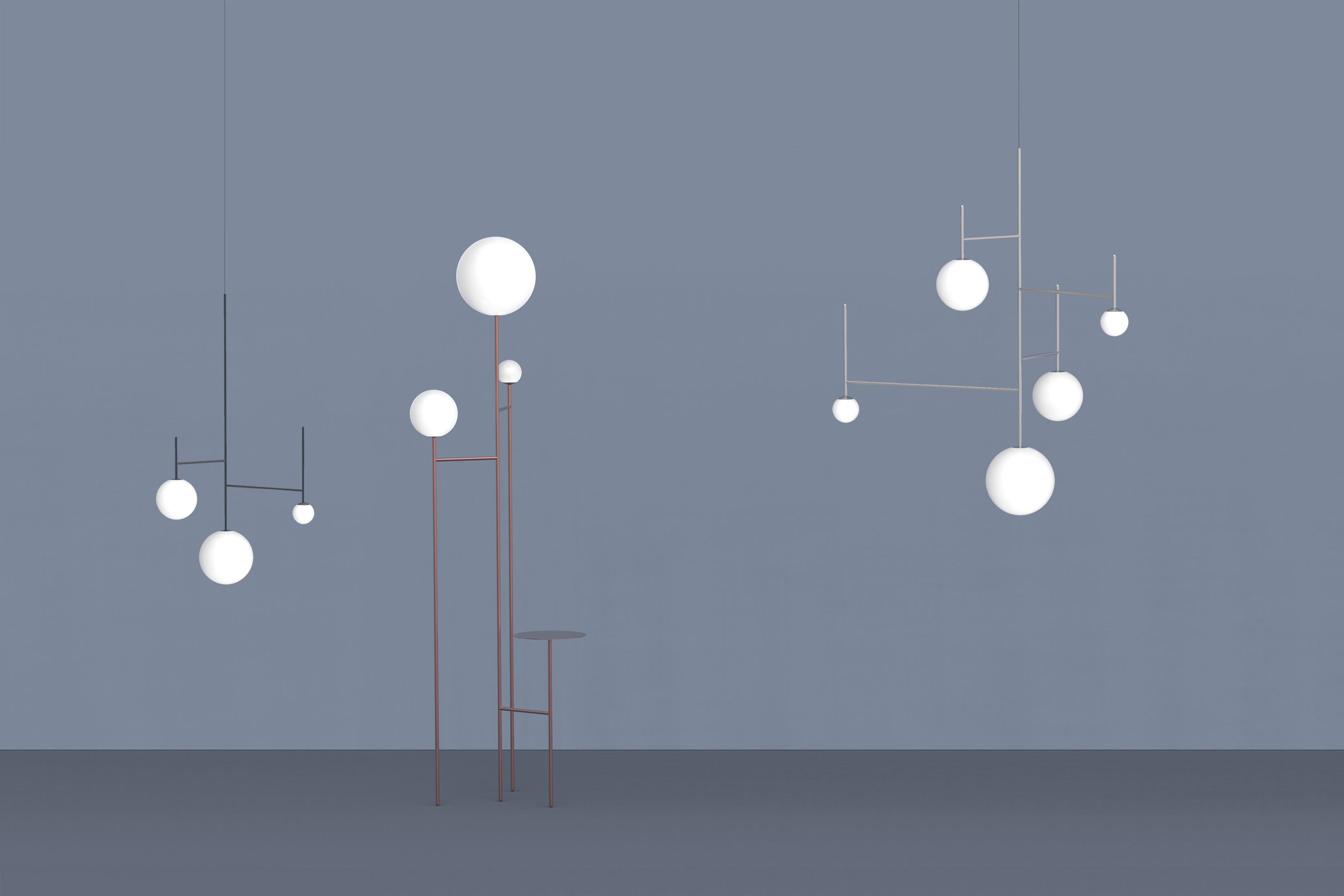 Antonio Almerich Villanueva founded Almerich in 1943 without suspecting how far his project would reach. After so many years in the lighting sector, Almerich is preparing to celebrate these "75 years of light" launching the MOON collection, signed by the Valencian studio Agus-Kim, based on the astral inspiration that illuminates the space recalling the nights of full moon. Its minimalist design and the combination of its geometric forms make it have a strong character and a balanced disorder. It consists of: table lamp, floor lamp and suspension lamp.
On the other hand and on the occasion of the recent ADCV gold award in the category of best lighting product, Almerich launches from the hand of Estudio Savage a mini edition of COCO, one of the products that better acceptance is having in the national design panorama.
COCO small retains the same proportions and materials on a smaller scale, making it possible to incorporate it in reduced surfaces, shelves and auxiliary tables. The warmth of its light and the movement of its dome in all directions are maintained as a sign of identity in this minimalistic piece.
They are presented in two new finishes; Brass plated nickel chrome and black nickel and aluminum lacquered in a wide color palette.