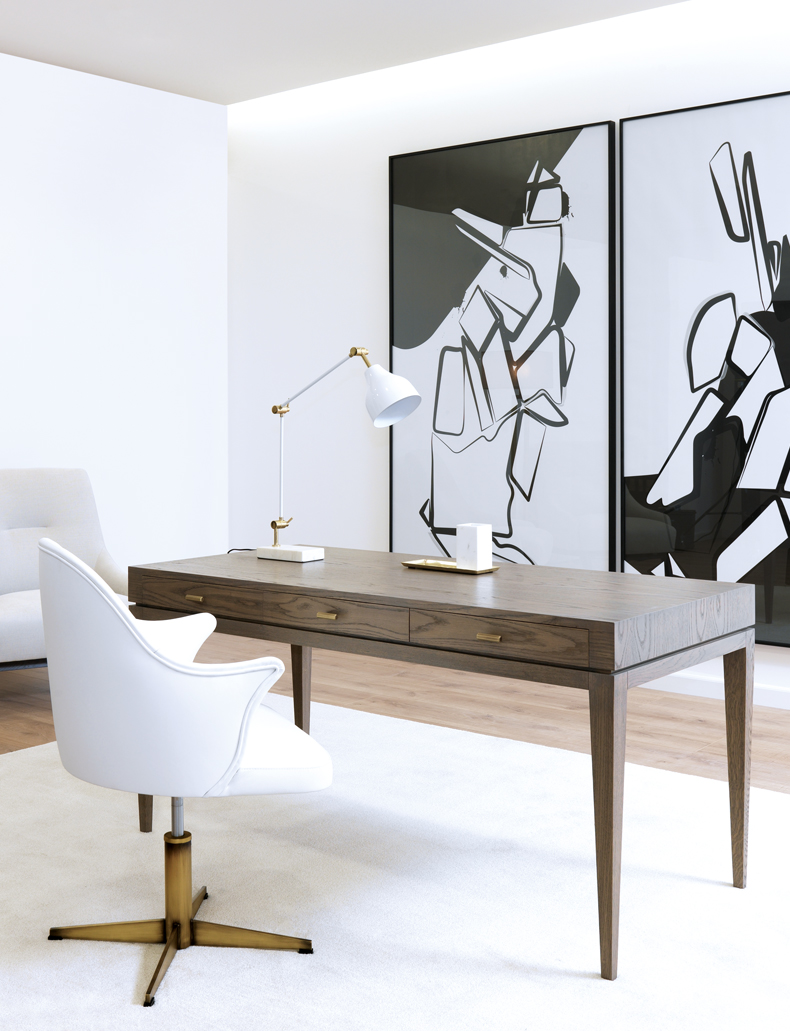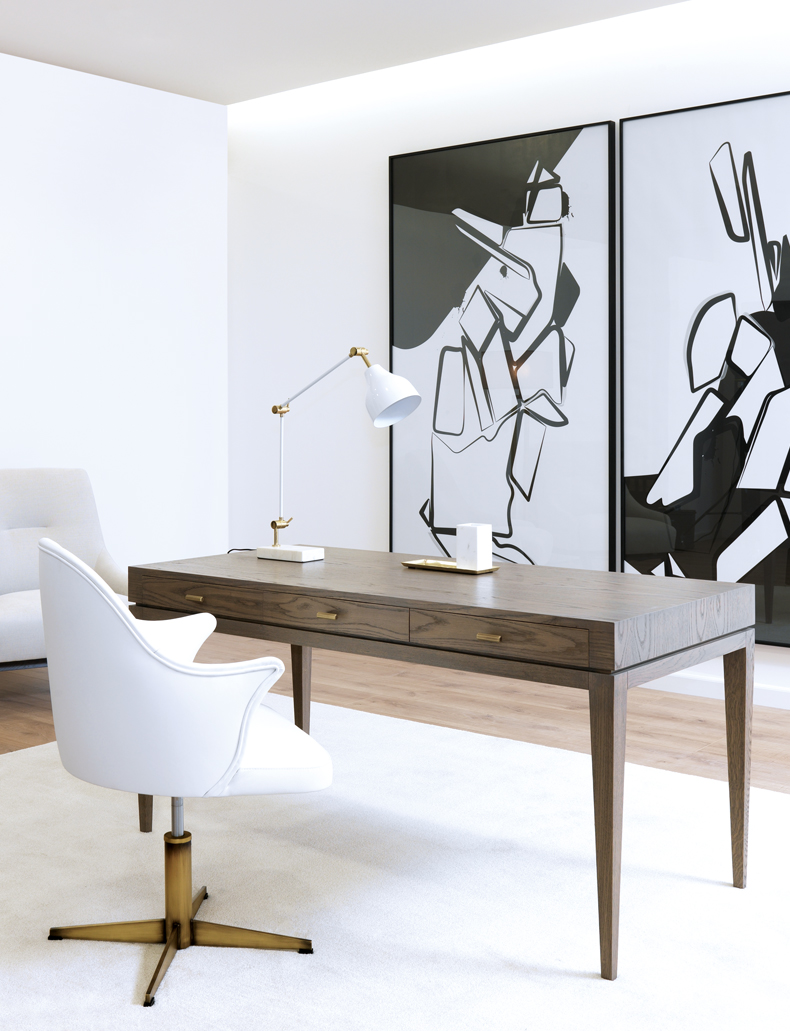 In a society that is so full of noise and accessory entertainments, it can be hard to focus on and prioritize what matters.  All of a sudden, having a place where you can be at peace with yourself, recharge and find motivation for the next day becomes a privilege.  
In the search for what is precious and essential, simplicity was found – Elements is a reminder that cultivating a practical, quiet and goal-oriented life is key for thriving.  
With a fondness for oak, Elements is crucial for contemporary ambiances that favor minimalism and cleanness.  It brings balance to city life and to those who cherish a quiet and soothing lifestyle. A special color palette was created exclusively for the brand and it reflects a natural, tranquil and peaceful atmosphere that fits any environment and can easily be adapted to your style preferences. Elements is able to create furniture pieces that add coziness to stylish interiors, be it for private residences or hospitality projects. 
Carbon desk and revolving chair fill your office with lightness and clarity: simple without being severe, practical without being cold – every piece is balanced, grounded, and spotless.  Choosing to pair it with modest décor items exalts its straightforward and down-to-earth lifestyle.  
Elements:  a serene minimalism, a celebration of pure forms and linear silhouettes.