From 20th-23rd September, luxury furniture brand Eichholtz will showcase new designs in soft, rounded silhouettes, noble materials, and richly layered textures.
September 2022 – For the first time at Habitat Valencia with their always impressive presentation, Eichholtz debuts their latest collection in celebration of the brand's 30th Anniversary. Over 300 new designs, many of which are adaptations of classic Eichholtz pieces, join their expansive permanent collection of over 4000 styles. With a nod to the past and eyes set firmly on the future, Eichholtz is positioned to embrace modernity interpreted through their lens of timeless elegance.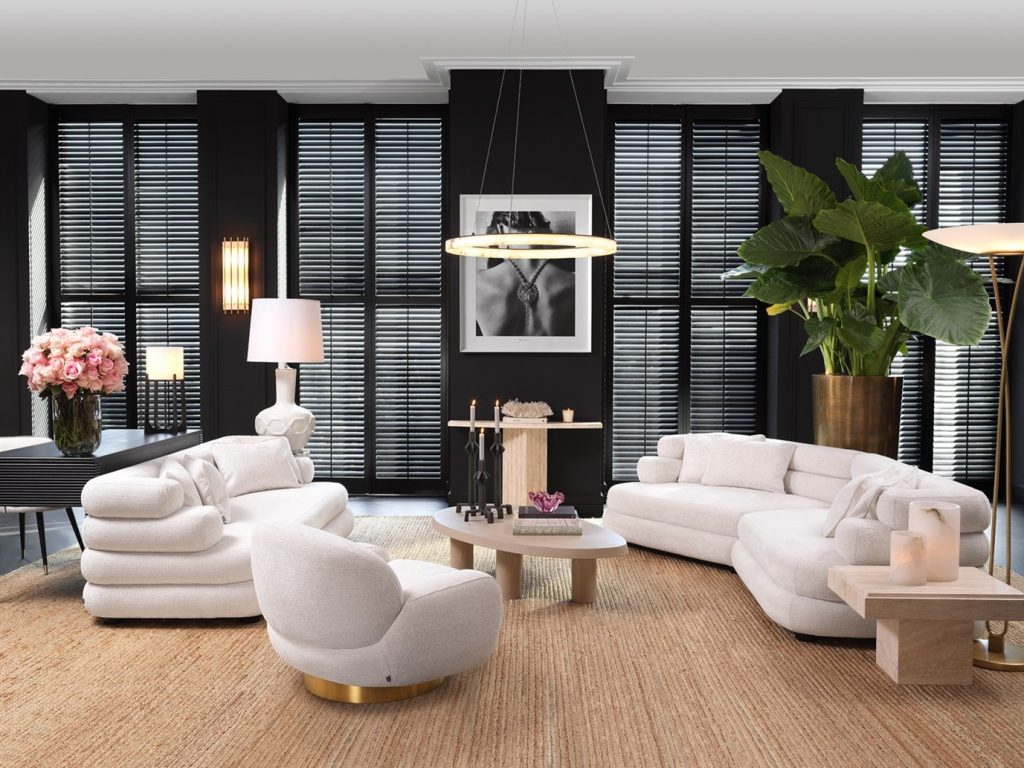 30th ANNIVERSARY | The brand's 30th anniversary milestone presents the perfect opportunity to reflect on three wonderful decades in business. Established by Theo Eichholtz in 1992, they've maintained his founding principles of delivering distinctive design and service excellence with integrity and authenticity. Today, evolving his vision to create an immersive world in which to express their signature luxury lifestyle has become a cornerstone of the Eichholtz DNA. As such, the brand has built an expansive collection, each piece is unique, beautifully crafted, and presented in an unparalleled range of fine materials, finishes, and colours. With the company's design origins steeped in inspiration from international travels and vintage markets throughout Europe, the collections presented each year are built around aspirational and elegant contemporary living.
NEW COLLECTION | This season, creative visionary Theo Eichholtz along with Creative Director Edwin Van der Gun looked towards the 60s, 70s and early 80s European design with a renewed sense of opulence to inform the new collection. Reintroducing rich, autumnal jewel tones to complement their signature neutrals, the palette is luxuriously varied throughout, including the brand's interpretation of the evolution of tactility beyond bouclé. Everything feels more opulent with voluptuous proportions in seating, grander displays in lighting, and generous application of textures. The use of natural travertine, marble, and alabaster in furniture and lighting feels especially monumental and more glamorous. Sophisticated restraint and richly layered styling create an ambiance that feels instantly contemporary.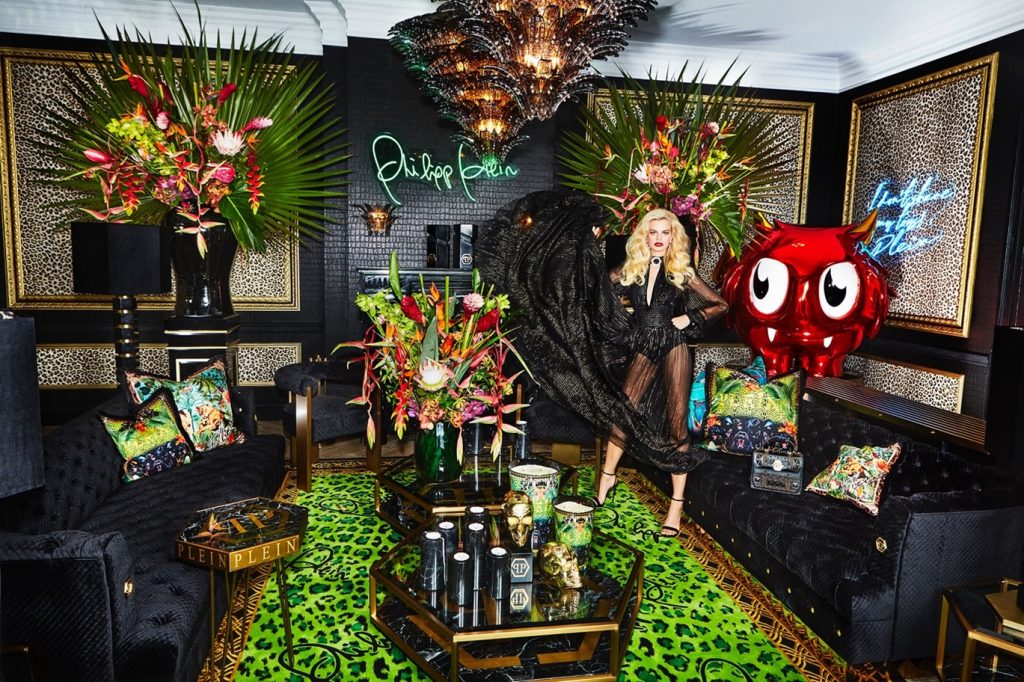 PHILIPP PLEIN HOME | Launching to critical acclaim during Salone del Mobile in June 2022, the inaugural collaboration collection with fashion icon Philipp Plein. The high voltage, unapologetic capsule of furniture, lighting, decorative accessories and more embody the designer's extravagant lifestyle. Emblazoned with his signature logo, the collection featured candy-coloured accents, oversized statement pieces, and lavish details. As an extension of the Eichholtz brand, this collection is distinctly Plein.
PARTNERSHIPS | Moving collaboratively into their next chapter, Eichholtz is honoured to partner with globally renowned creatives, taste makers and institutions. Together with Dutch photographer Philippe Vogelenzang, the brand will now offer an exclusive series of his iconic images as part of their complete lifestyle offering. Long-time partners Bethany James of James Said in Australia and Kathy Kuo of Kathy Kuo Home in New York lend their covetable style inspiration to Eichholtz global audience. Later this fall during High Point Market in North Carolina, the brand will announce a groundbreaking collaboration with one of the world's most prestigious cultural institutions, The Metropolitan Museum of Art in New York.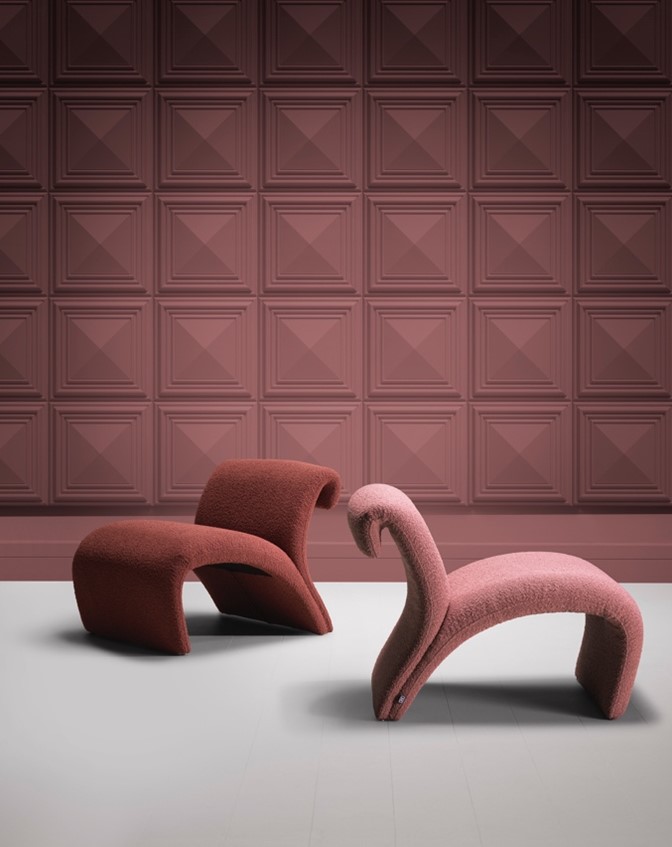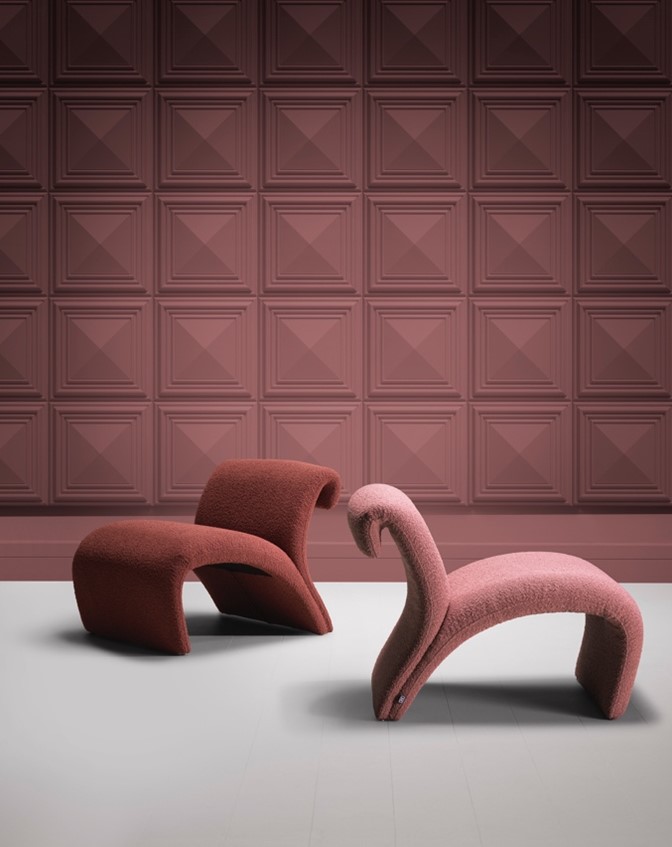 TRAJECTORY | In recognition of their 30th Anniversary, the brand will announce plans of Global expansion to meet the demand in markets across the world. Opening retail galleries in Amsterdam, Miami and Monaco with New York, Los Angeles, Dallas, and Chicago on the horizon, Eichholtz is determined to bring their European luxury lifestyle to the world's centerstage.
Eichholtz is continuously inspired by the creativity and innovation of their global partners. From the most prestigious hospitality destinations to decadent residential applications, they strive to meet the ever-growing, constantly evolving needs of their clientele. A commitment to excellence will guide Eichholtz into the next decade of design and beyond.
FOUNDER THEO EICHHOLTZ SAYS: "When I started the business, I'd head off on these long shopping trips to Asia, buying a lot on the spot. Later we began creating more considered collections from The Netherlands and working with specific producers on exclusive lines for Eichholtz realising our clients needed full lifestyle collections to provide to their customers. I was taking a lot of inspiration from the antique markets in England and France, but now it's a lot wider than that – inspiration is everywhere, and you can see that in what we present."
CREATIVE DIRECTOR EDWIN VAN DER GUN SAYS: "The Eichholtz signature covers a broad range of aesthetic choices, but I'd say timelessness and elegance define us in the luxury furniture industry. Our ability to create a complete lifestyle, from furniture, lighting, decorative objects, even artwork, means our clients can step into a beautifully designed world".
CEO MICHIEL HERKEMIJ SAYS: "Reaching this 30-year milestone is an achievement we don't take for granted. We've created a solid business and a clear DNA, creating luxury lifestyle collections which continue to surprise the marketplace. Our solid network of customers, some of whom have been with us from the start, show us such loyalty as we show them, and those relationships are vital to the business. We are thankful to our customers for this, and the anniversary feels like an appropriate moment to acknowledge it. Reliability, efficiency, and effective supply chain management are key drivers of this success."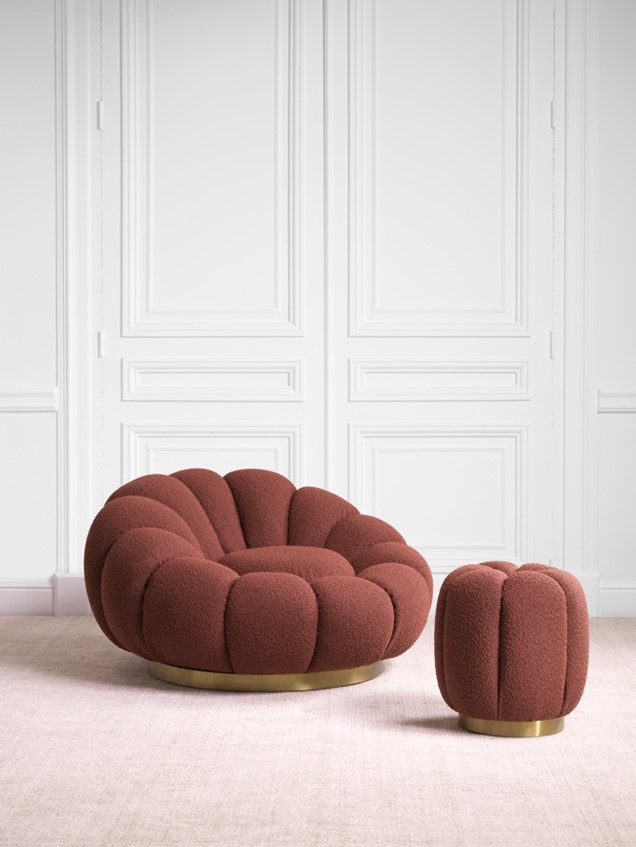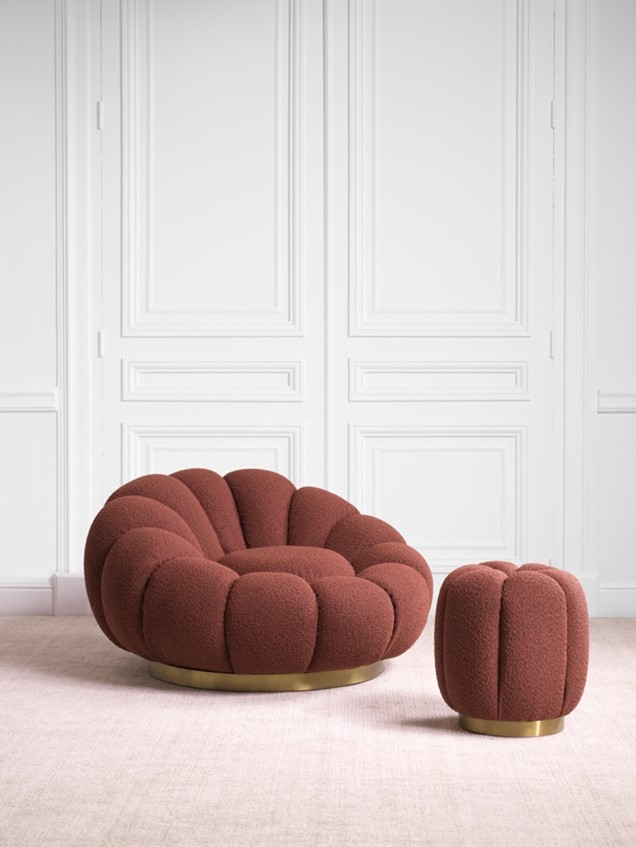 CHIEF OPERATING OFFICER ROBIN GOEMANS ADDS: "The fact that Eichholtz has advanced so significantly since its inception in 1992 and now reaches this milestone anniversary as a globally recognised luxury brand distributed in over 100 countries is testament to our entrepreneurship, focus and passion. This year we began a programme of international growth, with a particular focus on the US market, which continues in 2023 and beyond."
ABOUT EICHHOLTZ: Celebrating 30 years this year, leading furniture, lighting, and accessories brand Eichholtz is known for offering a complete luxury lifestyle to its discerning global audience. With a portfolio that spans more than 4000 designs, launching up to 600 new products as part of two full collections each year, the company offers a subtly modern take on timeless, classic design that feels both unique and aspirational. Guided by a passion for design and service excellence, Eichholtz works with retail partners across the world to showcase its breadth of products in a rich palette of materials and finishes to perfectly suit both commercial and residential settings.