Beautiful furnishings will be featured, created with attention to every detail and made with refined finishes and materials yes also practical and suitable for regular use. Furniture that that will stand the test of time and transform any outdoor environment into a place of wonderful experiences, great and small. Products in which design and research melt together to create original and innovative products.
From the super-glamorous Cliff Collection by Ludovica + Roberto Palomba to the masterpieces of Ramón Esteve, Casilda, till the latest creations by Marco Acerbis, Pascal and Domino, together with Cleo and Alabama in aluminium versions.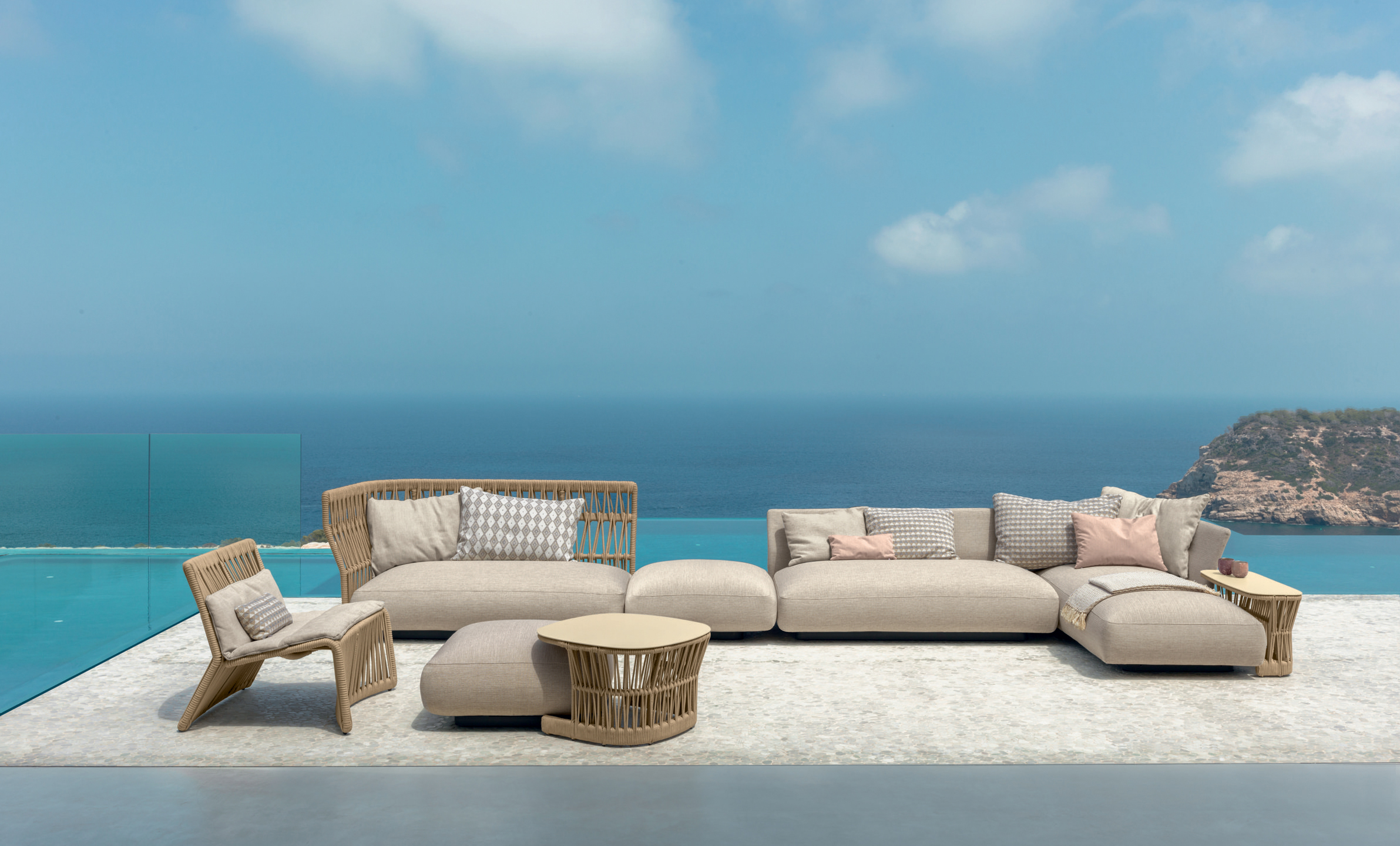 Cliff Collection
Born from the encounter between unexpected material combinations and the search for new languages, the collection signed by Ludovica + Roberto Palomba is synonymous of great versatility. The details, created with intertwined nautical ropes and fabrics with geometric patterns, create a sense of playfulness with a super-glamorous touch. The chromatic variety combined with the modularity of the structures makes it possible to arrange the elements in absolute freedom, generating infinite combinations.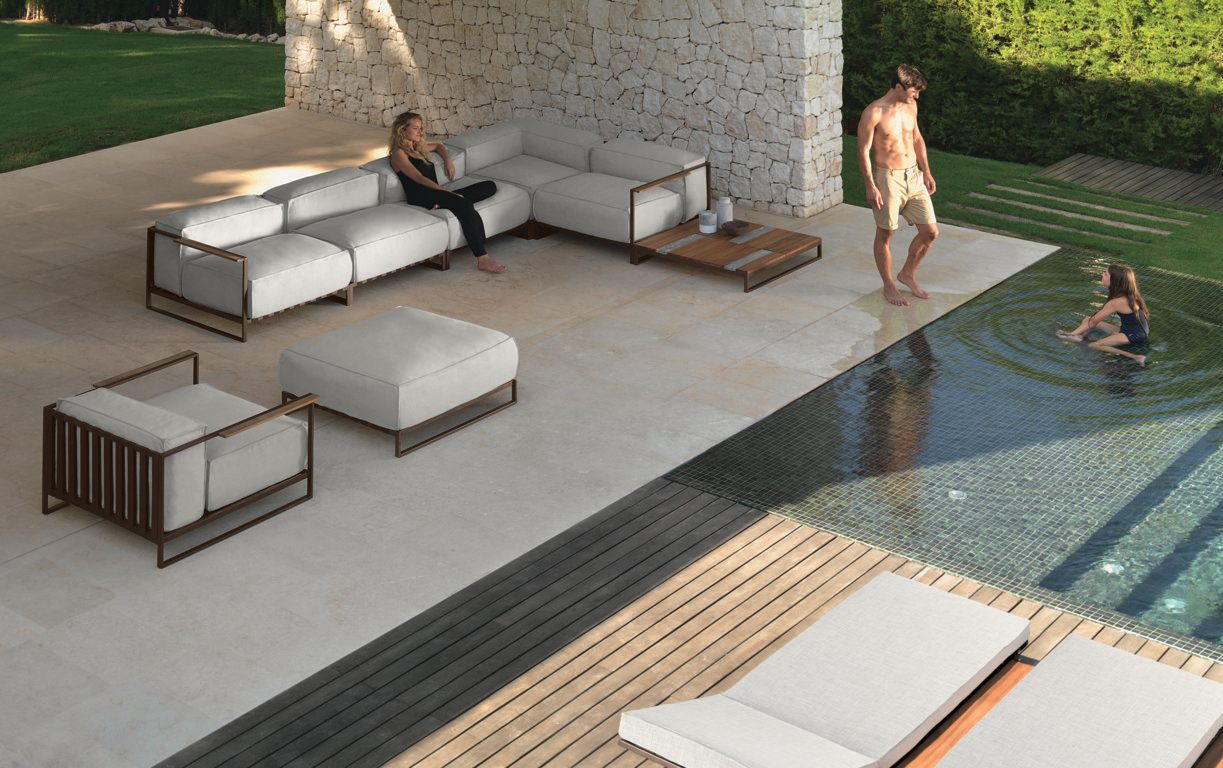 Casilda Collection
The Casilda collection, awarded with the Best Exhibit Award at the International Furniture Fair in Singapore, is signed by acclaimed Spanish designer Ramón Esteve. The line, now available in the brand new graphite color, which is added to the brushed dark brown, brushed gold, white, speckled brown or mélange taupe shades, repurposes the designer's most iconic graphics, finding a perfect balance of lines and materials in a harmonious dialogue between rational geometries and warm lights, between enveloping fabrics and neutral colors.