[tp lang="es" only="y"]
Nunca hasta ahora separar ambientes y decorar paredes había sido tan fácil. Serastone® es un innovador sistema basado en paneles con clips que, colocados sobre una estructura, crea espacios originales y modernos gracias a sus diferentes materiales, colores, texturas y tamaños. Su versatilidad lo convierte en un elemento activo imprescindible en cualquier proyecto, dado que se puede montar y desmontar cuantas veces se quiera permitiendo renovar la imagen del espacio de forma rápida y sin necesidad de obra.
Serastone se presenta en Feria Hábitat Valencia 2015 como un innovador sistema de decoración avanzada y ya se ha convertido en el aliado perfecto de aquellos profesionales de la arquitectura, el diseño y el interiorismo que buscan aportar ese toque único que diferencia sus proyectos.
Las ventajas de Serastone® son infinitas, tanto por la diversidad de productos que ofrece en tabiques separadores y giratorios, jardines verticales, puntos de decoración, paredes con volúmenes, cortinas y cascadas vegetales, etc., como por las combinaciones que permite en cuanto a accesorios y paneles de diferentes texturas, colores, tamaños y materiales.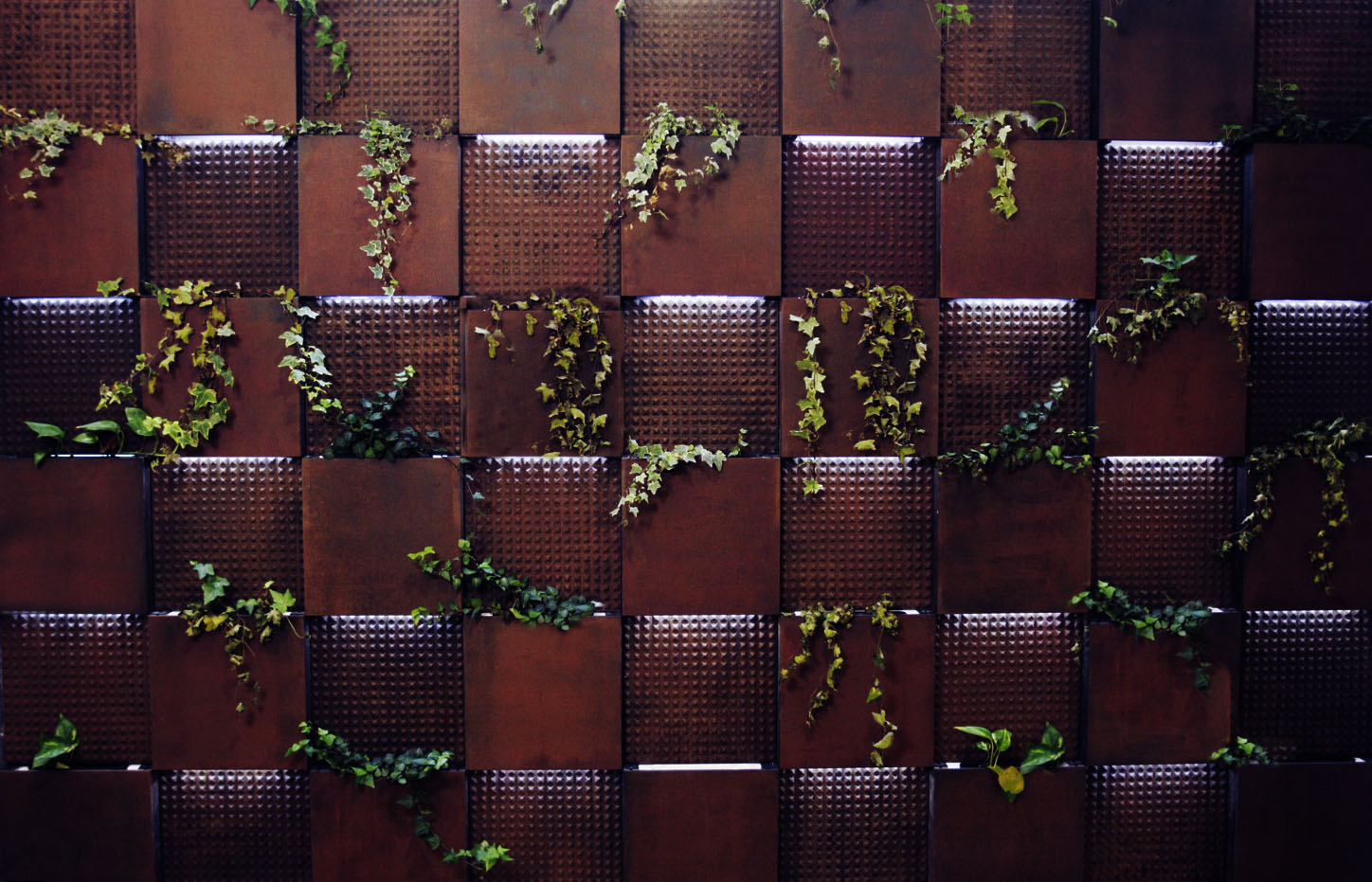 Una de las características innovadoras de Serastone® es su facilidad de montaje sobre cualquier tipo de superficie. Se trata de paneles que se clipan a una estructura de forma rápida y limpia y su atractivo final responde a la combinación de los acabados de dichos paneles. Las posibilidades están limitadas a la propia creatividad del autor del proyecto, disponiendo de materiales en madera, vidrio, textil y la piedra Serastone® y con texturas lisas, ondas, cuadros, puntas de diamante, etc. Y lo mejor de todo es que dicho revestimiento es desmontable, con lo cual, se puede cambiar cuantas veces se desee creando un nuevo elemento decorativo que cambia totalmente la estética del espacio.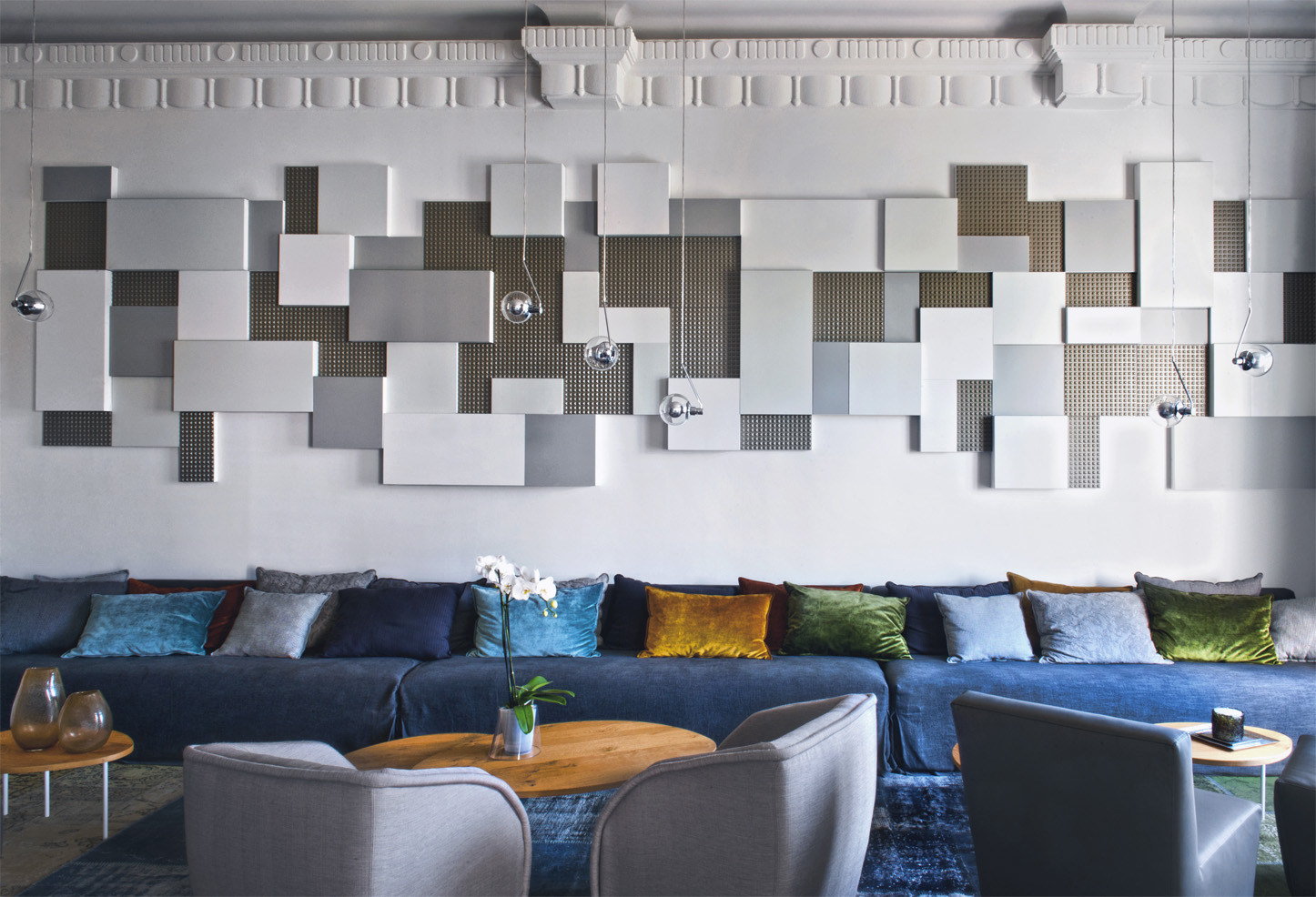 Para espacios Contract como hoteles, para restaurantes, oficinas, aeropuertos, boutiques, clínicas, etc., Serastone® se considera una herramienta que aporta grandes soluciones constructivas y decorativas y, a la vez, representa una interesante inversión para el cliente teniendo en cuenta su carácter como elemento activo. El proyecto inicial del espacio puede cambiarse al cabo de un tiempo, buscando otra puesta en escena a partir de los mismos paneles, dando vida a una nueva ambientación con la que impresionar al público respetando siempre la línea general que marca el estilo del establecimiento.
El sistema Serastone® se inspira en la filosofía Cradle to Cradle® cuyo objetivo es causar el menor impacto medioambiental posible, de ahí su concepto de montar y desmontar. Todo es reutilizable y/o reciclable, tanto los paneles como la estructura que precisa el sistema. Con Serastone® es posible cambiar de decoración tantas veces como se desee, teniendo en cuenta que este tipo de material pasa a ser un activo sin fecha de caducidad, que no genera un solo gramo de residuo y sin necesidad de obra.
Más información de Serastone en www.serastone.com. Puede descargarse el dossier de prensa en http://www.serastone.com/wp-content/uploads/2015/01/Dossier-prensa-Serastone-215.pdf
[/tp] [tp not_in="es"]
Dividing rooms or decorating walls has never been so easy. Serastone® panels come with a wide range of materials, textures, colours, finishes or sizes. Each panel is securely clipped to a back structure on the wall. Its versatility makes it an essential element in any decoration project. Upgrading, changing, adapting, reconfiguring the decoration or just moving away, Serastone is an asset on the wall its owner will never loose.
Serastone has become the perfect tool for interior designers and decorators looking for unique value and innovative combinations of finishes. Playing with plants on a wall, like a "vertical garden", LED lights changing at the tip of your fingers on your smartphone…
With Serastone® the ability to accessories your wall or dividers brings a wide variety of ideas, such as the "whirl-D" a divider made of rotating panels; The Greenfall and Green curtain, hanging gardens decorating a wall or separating two areas. Playing with volumes on the wall we also offer a "·D" wall decoration…
One of the innovative features of Serastone® is its ease of installation on any type of wall. The panels are securely clipped to a structure, allowing a quick and clean installation. The possibilities for the interior designer are limitless: From wood, to glass, from textiles to Serastone® material or natural slate. There are new materials made available for Serastone system every day! Clip and unclip, repairing or changing wall decoration is easy as in "clip and unclip"
Serastone ticks all the boxes in projects such as hotels, restaurants, offices, airports, shops, clinics… Easy to install and maintain, no dust, very limited noise, Serastone is an asset that can be re used, recombined with additional textures colours and accessories.
The Serastone® system is inspired by Cradle to Cradle® philosophy which, beyond using environmental friendly components, insists on improving the life cycle of products. Hence the concept of assemble and disassemble. Everything is reusable and/or recyclable, both panels and structure. With Serastone®, decoration comes with no expiration date,
 More Serastone information: www.serastone.com. You can check press dossier at http://www.serastone.com/wp-content/uploads/2015/01/Dossier-prensa-Serastone-215.pdf
[/tp]