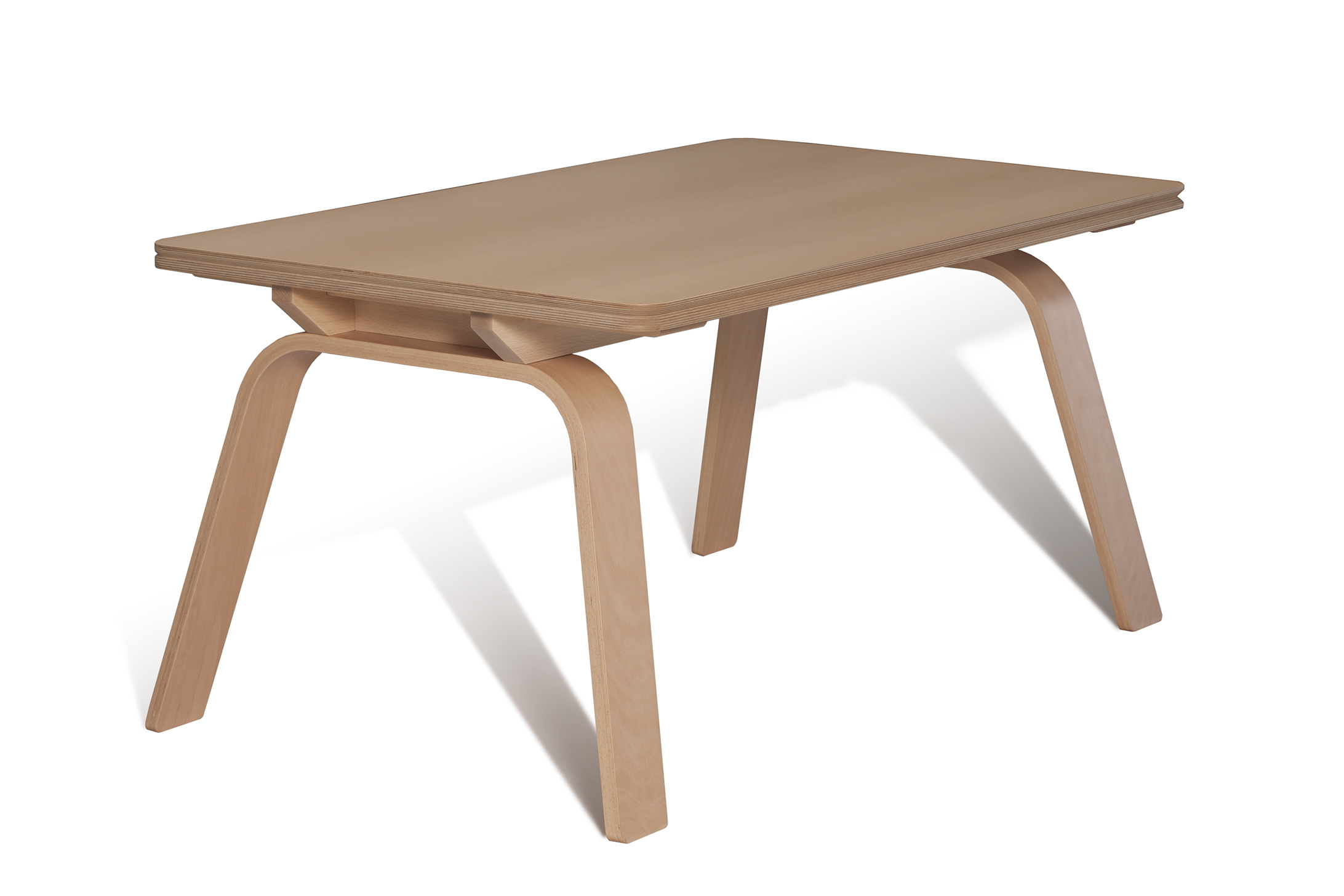 A design by Vicent Martínez Libris is a collection inspired by antique Dutch game tables, tables which place value on cabinetry, and which are simply built and mounted, and clearly opt for a return to classical types.

This is a collection that has a contemporary design while not forgetting tradition. Fold-down and fixed tables for homes, caterers and offices. A closer look reveals bentwood and laminate wood arches and solid wood benches which support laminate board tops.
These tops, like the leaves of a book bound with a carbon fibre spine open up and amaze us with their magnificence.