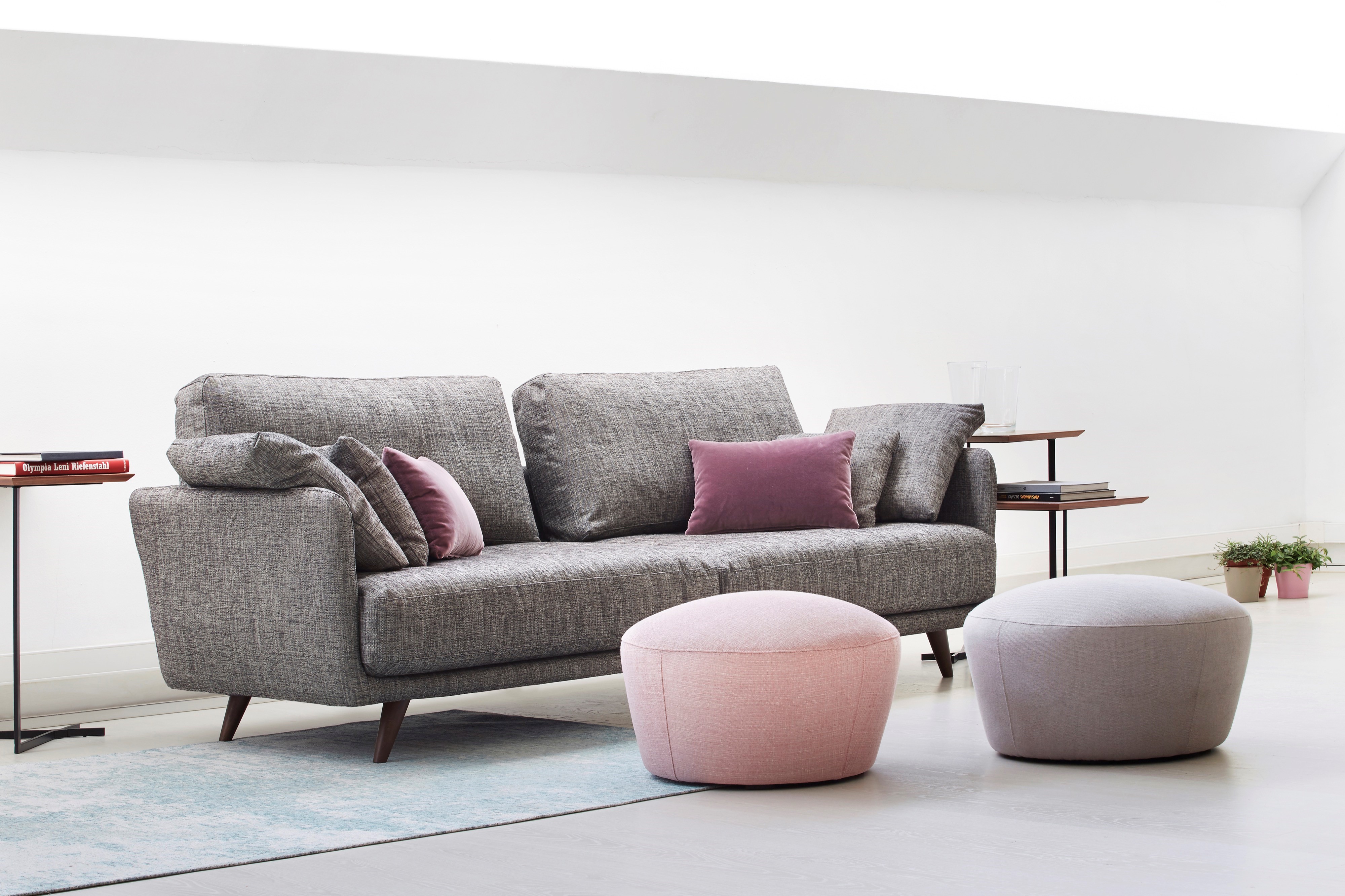 Grassoler is a leading Spanish company engaged in the manufacture of modern upholstered furniture, 100% made in Spain. Since it was established in 1960 as a family business it has been committed to innovation in design and the highest quality in the manufacture of its sofas.
It is located in Barcelona, where its present installations account for an overall area of 8.000 m2 destinated to offices, production and 700 m2 to showroom. Their national strength is consolidated through a network of more than 100 official distributors in Spain.
The range of products offered includes the contract as well as the domestic market. They have been exporting for 35 years.
The philosophy has been from the very beginnings the ongoing search for technological advances allied with the traditional handmade processes of upholstered furniture. Throughout the years, they have developed and patented a construction system which provides a totally ergonomic comfort, with metallic structures which give more solidity and durability to their sofas, and makes them unic pieces.
As a result of this excellent quality materials, they can offer a 25 years guarantee in the metallic structures. Grassoler attempts always to adapt to the preferences and needs of each customer, granting the utmost importance to customer service.
More than 60% of the production is exported up to 37 countries over the 5 continents, such as Oman, United Arab Emirates, Kuwait, Qatar, Lebanon, Jordan, Bahrain, Saudi Arabia, Latin America such as Chile, Mexico, Costa Rica, Dominican Republic, Panama,… United States, Canada, Asia, Germany, Belgium, Greece, Holland, England, Ireland, Portugal, Sweden, Switzerland, Moroco etc.
Contact details:
GRASSOLER, S.A.
Head Offices and Production Plant
La Clota, 22  – 08290
Cerdanyola del Vallès, Barcelona
Spain 
Tel. +34 93 580 88 35
Fax. +34 93 692 29 48                                            
www.grassoler.com
Contact person: Joaquin Domingo
Contat Telephone: +34 93 580 88 35
Contact Email: [email protected]
Social Nets:
https://es-es.facebook.com/Grassoler
https://twitter.com/grassoler